Tagged with "shopping ideas | The Hyper House - Part 2"
A little while ago I showed off my top 5 favorite patterned rugs. If you're more of a floral lover, you'll love today's top 5 floral rugs. Some are more traditional while others have a more contemporary flair.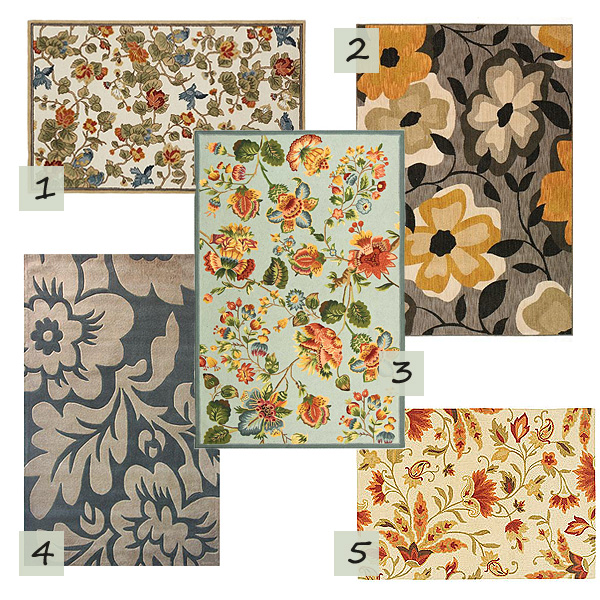 Sources
Pin It

If you've been following my twitter page, you probably saw the drama go down where I had a shattered rear window on my ancient car. There was no rhyme or reason or any object found, apparently 17 years was enough for the window and it decided to crack, shatter and then cave in. So much drama and it involved me driving out to my husband's work, taping it up so he we could make the commute home in rush hour and then me sitting around while a new one was installed today.
I hate to be all "cool story bro" so the reason I'm sharing all this with you is because today's makeover has been delayed due to drama. So in the meantime I'm bumping up a post from the future. It'll be like time traveling. I know a lot of people have been posting their New Year's decorating resolutions around the web and a common theme has been to finish a room by adding a rug. Here's my top 5 favorite patterned rugs I've come across in 2012.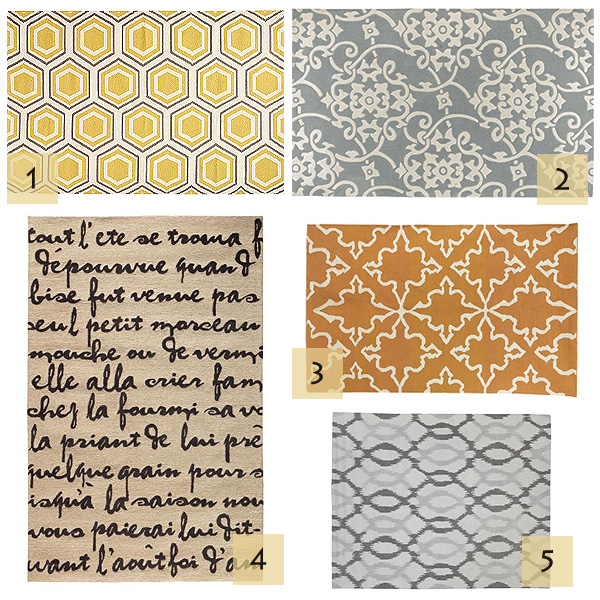 Sources
I'll be back soon with some of my favorite floral rugs. Hopefully tomorrow my lazy susan will make her (lazy) appearance.
Pin It