Archive from November, 2013
Since I've been MIA for a while, let me back a few things up and share one of the projects I did start this summer. Right around the time I turned 28 I realized I haven't been entirely productive in my 20s. My 20s started off with me recovering from surgery to have a port-a-cath installed so I could begin chemo 2 weeks later. By the time I was 23 I had survived cancer, graduated college early, started 2 jobs, gotten married, gotten a dog, and a house. That sounds like a lot but I feel like the momentum slowed a bit after that for some projects.
Now that I'm approaching 30, I realize my 20s are missing 4 key things:
I haven't been everywhere in the world. Heaven forbid! But the thing about having health issues so early in my life means I know I don't have forever so I want to go everywhere while I know I can.
I still have some growing up to do. It's easy to see I grew up fast in my early 20s but I've had a hard time envisioning a future at times because I was so caught up on the past. I want to push myself to new levels and challenge myself in ways I've been slacking at.
I haven't finished all those loose ends. I'm the queen of starting but not finishing. Just once I'd like to clear out some of those incomplete projects.
I need to have some fun. I am constantly the serious one. I have no ability to be spontaneous or overanalyze things. I need to enjoy my 20s before they are gone.
I've written down 30 big items I want to do before my deadline of July 29, 2015. I'll be tracking my progress on the tag #30before30 here on my site and on this post. If you know me in real life and want to volunteer yourself to accomplish a task with me or hold me accountable, I'd owe you forever.


1. Hike Machu Picchu
2. Finish the Missouri 100 Miles Challenge
3. Visit a new state
4. Make a map of my travels


5. Run a 10-minute mile
6. Draft a story
7. Be at the next stage of my career (Completed 5/23/2014)
8. Take a class (Completed 5/20/2015)
9. Finish 50 books in 2013 (Completed 12/30/2013)
10. Adopt a family for Christmas (Completed 11/29/2014)
11. Prepare my future finances

12. Finish my advent calendar
13. Make my wedding shadow box (Completed 2/17/2014)
14. Make a yearbook for each year of marriage
15. Get back to my pre-cancer weight
16. Finish a cross-stitch piece (Completed 6/10/2014)
17. Make my T-shirt quilt
18. Find my MSA list and do an item on it
19. "Finish" the house (Completed 12/15/2014)
20. Redo my websites

21. Go to the City Museum (Completed 7/25/2015)
22. Make a family tree (Completed 7/26/2015)
23. Make a piece of furniture for my home
24. Go skydiving (Completed 7/3/2015)
25. Have a live Christmas tree (Completed 12/6/2013)
26. Go on a monthly date night for all of 2014 (Completed 12/14/2014)
27. Host a themed party (Completed 2/22/2015)
28. Make a paella (Completed 6/23/2015)
29. Buy a new car (Completed 7/22/2013)
30. Get a family photo

My coworker Rachel believes in me. I know this because she supported me when I was just an intern, she supported me when I wanted to come back to work for the place I'm at now and she supported this blog. She gets me and she knew I needed a push to start posting again and sharing my loves. She submitted today's recipe to me in an effort to help me get my butt in gear and post. I needed this push. This past year has been full of changes: my husband and I each started new jobs, I took up weightlifting, and apparently I became the kind of person who tries insane recipes for the internet's enjoyment. Let me tell you internet, when Rachel supports you it might mean making something horrifying just to see her reaction.
Today, I became the kind of person who makes stuffing cookies.
The cookies start off kind of normal. Cream butter and sugar. Add eggs. Add your dry ingredients. I stared down the stuffing. "It's just like oatmeal," I told myself.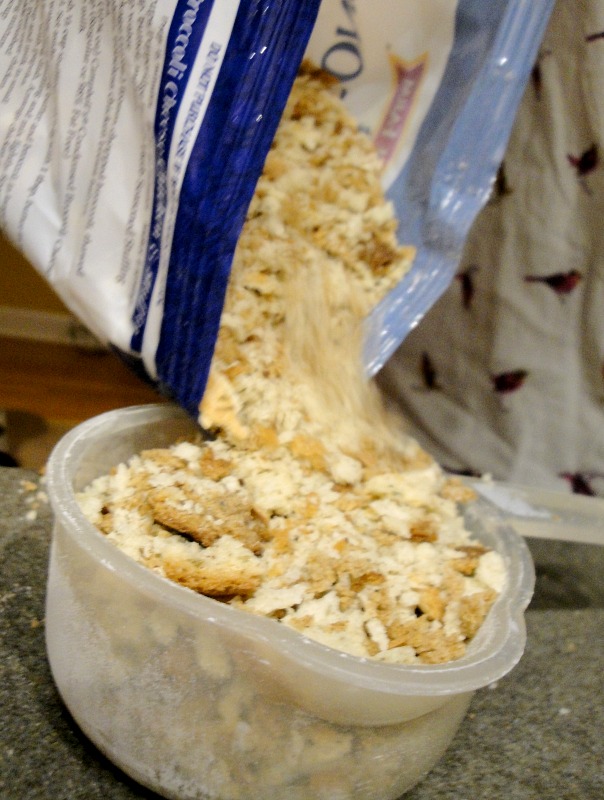 It was only as I poured in the hard dried chunks of stuffing ingredients that I began to really wonder if Rachel was angry about all those meetings where I brought up mundane issues I doubt she cared about. Or maybe she wants tomorrow's potluck to be one of those events where you don't know if someone's food has poisoned you. Life is never boring at our workplace.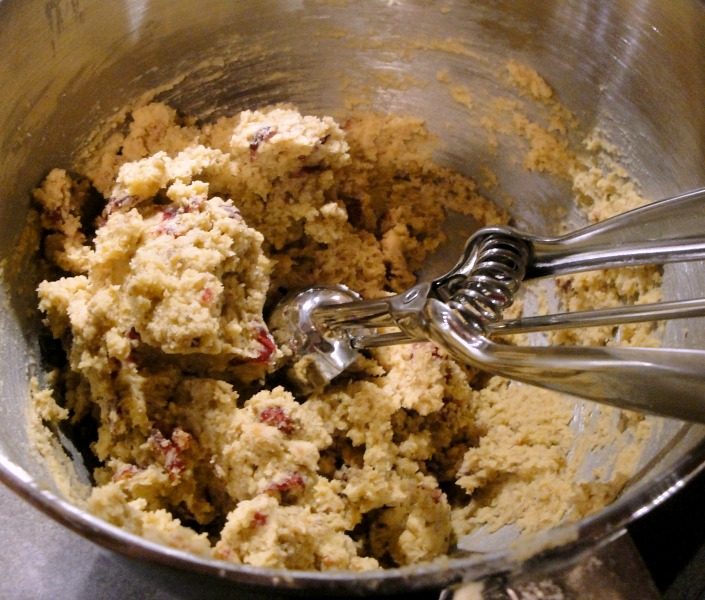 Once I got the dried cranberries in there it seemed more like oatmeal cookies would be right on target. The recipe says it makes about 15 but it easily made 2 dozen for me.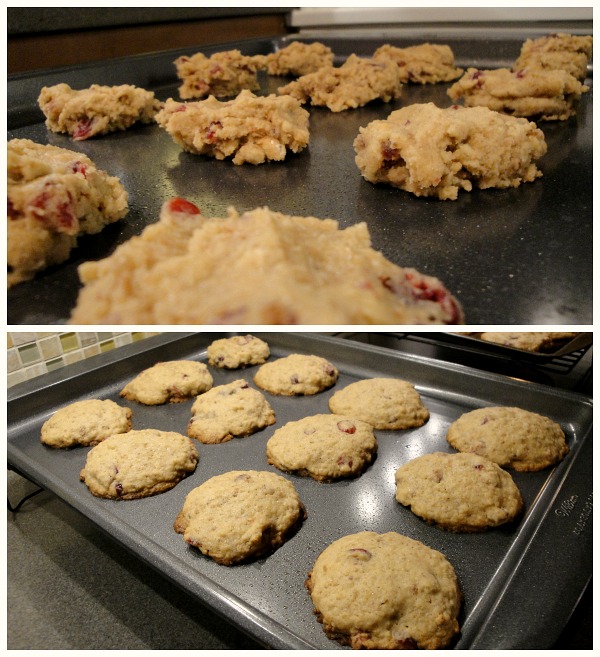 Alright, so moment of truth- how did they taste?
I have no clue. I was too afraid to try the cookie dough and now that they are baked I plan to enjoy them with all my lovely coworkers in the spirit of sharing and teamwork, just like Rachel taught me. I'll update you when I know if they are "complex, subtle and completely surprising (in a great way)" like HuffPo says or if I need to update my resume soon.
Update: They taste good! Everyone who tried them liked them. I'd compare them to an oatmeal raisin cookie. The only troubling part was that I couldn't tell there was stuffing in them.
Pin It