Archive from October, 2015
I know most of the internet loves fall but it's one of my least favorite seasons. It's a reminder that winter is coming, that the days are growing shorter, and soon I'll be trapped inside trying to avoid the cold. There are some nice things about fall: I can convince my husband that I should buy new clothes, I can stock up on seasonal teas and coffees, I can read lots of books curled up under blankets, and it's the perfect hiking season.
To help me survive the transition, I'm always looking for meals that are warm, filling, and full of comfort. This meal does just that. The Beef Bourguignon doesn't take as much time as Julia Child's and dare I say, it tastes just as good if not better.
A good beef meal for me pairs well with mashed potatoes and these get that nice sweet and savory flavor you can only get from roasting the garlic first. I followed an Alton Brown recipe and you can't go wrong with that. Try his potatoes with Beef Bourguignon or on Thanksgiving and you'll be a happy camper.
The recipe itself calls for a red wine and you should be sure to drink some too. I opted for a Pinot Noir (Line 39, 2013) and it was perfect with the dish and still under $10.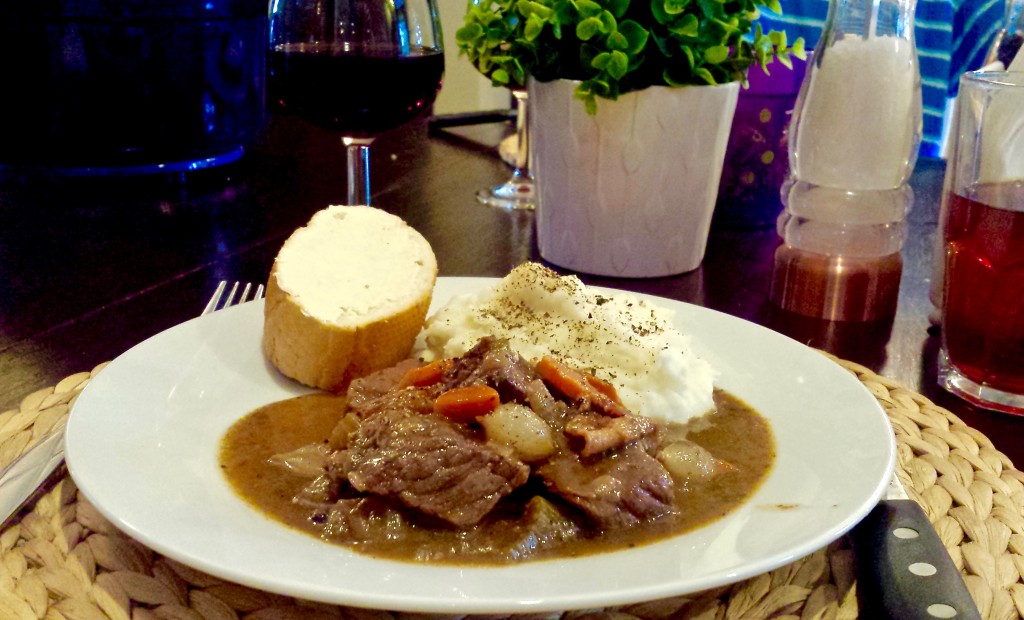 Ingredients
2-3 pounds boneless beef (I used a mix of shoulder chuck and beef stew meat)
2 cups dry red wine
1/4 cup olive oil
1 onion, chopped
1 carrot, chopped
2 stalks celery, chopped
1 garlic clove, chopped
2 bay leaves
2 tbsp. chopped parsley
1/2 tsp. dried thyme
1 tsp. roughly ground black peppercorns
1/2 tsp. salt
4 ounces bacon, chopped
2 tbsp. all-purpose flour
2 cups pearl frozen onions
2 cups mushrooms, quartered (optional)
1/4 cup chopped fresh parsley
Instructions
Take a large bowl and fill with the red wine, olive oil, onion, carrot, celery, garlic clove, bay leaves, parsley, thyme, and peppercorns. Stir to combine.
Cut your beef into 2-inch cubes. Add in the beef to the red wine marinade. Cover beef completely with red wine marinade and marinate from 1 to 24 hours tightly covered in the fridge. Rotate the meat every 6-8 hours.
After marinading, remove the beef to a plate and pat thoroughly dry.
Strain the marinade into a bowl, separating the liquid and vegetables but reserving both.
Heat a large dutch oven to medium high heat. Brown the bacon and remove, leaving the fat behind (about 2 tbsp).
Brown the beef in batches in the bacon fat, transfer the browned pieces back to the plate.
Cook the vegetables in the bacon fat and fond until softened and browned, about 5 minutes.
Add the flour to the vegetable mix and cook another minute until browning. Stir in the reserved marinade. Add the beef and bacon to the dutch oven and pour the pearl onions on top. Bring the dish to a boil.
After boiling for a minute, reduce the heat to low and cook covered for about an hour or until beef is fork tender.
After an hour, add the mushrooms if using. Cook an additional 20 minutes, covered.
Skim any fat on the surface and remove the bay leaf. Add chopped parsley and additional salt or pepper to taste.
http://www.thehyperhouse.com/2015/10/the-perfect-fall-meal/
Pin It

It's finally fall! I have some upcoming work projects keeping me busy, some DIY I have to start on, and a week off of work finally scheduled. September was almost as busy as this month.
Food
There's a new restaurant in St. Louis that keeps getting all the buzz. Southern has hot chicken and soul food sides. There's almost always a line out the door but I got out of work early just before Labor Day weekend and managed to get some of that spicy food. Sadly the mac & cheese was already gone but the mashed potatoes won me over as did the greens. They serve banana pudding here but sadly I didn't have space. I'll just have to stop by again.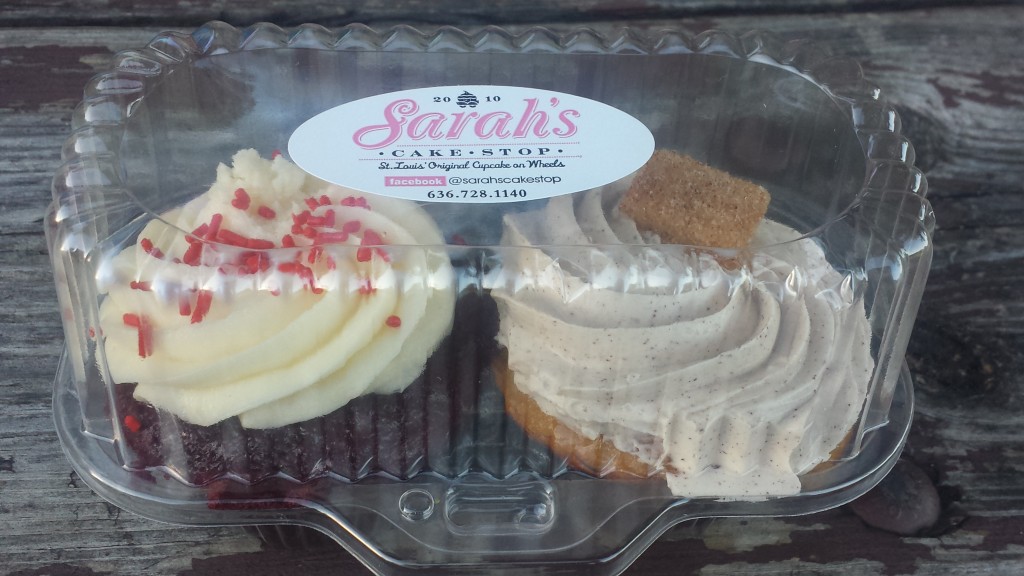 September had the second from last Food Truck Friday. I had some more Seoul Taco (my husband and I are addicted!) and went to the storefront version again on the weekend. We rounded out the meal with some seasonal cupcakes.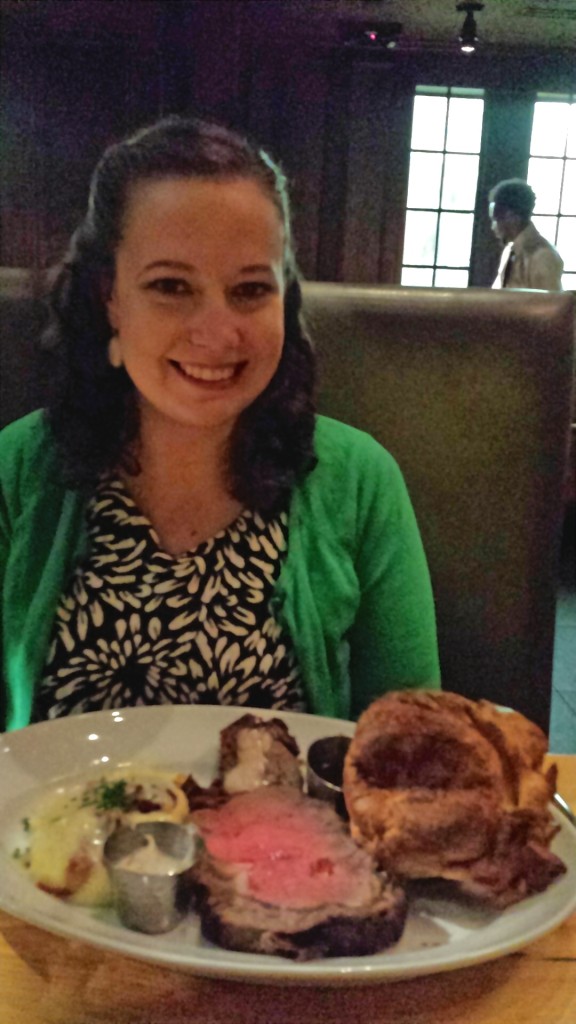 The husband and I celebrated our 8th wedding anniversary this month. We went to The Restaurant at The Cheshire. I went a little crazy and got a prime rib and yorkshire pudding. Totally worth it. The pork belly appetizer is to die for. Seriously, pork belly is my new obsession.
Entertainment
I went to my first music festival. Loufest 2015 was a pretty fun time and with beautiful weather I couldn't have planned a better way to spend time other than listening to music in Forest Park. Next year though I would love to see more women artists but I enjoyed what I did hear and have to say that Pokey LaFarge was one of my favorite sets of the weekend.
I made it to a Cardinals day game with the husband. We even got to see a win on our afternoon off work.
Anyone read Tana French? I started the Dublin Murder Squad books in September and fell in love with the series. In the Woods and The Likeness were both original and yet familiar to me and the writing style was beautiful. There's mystery, relationships, and intrigue.
House
My husband nearly gave me a heart attack hanging this sign but we finally have our first piece up on the brick gallery wall. I'm going with a rustic travel vibe here so my maps will go on this wall too. We are also looking to install fiber internet in the house for faster blog uploads. You can visit this site for installation help.
My IKEA trip got me planning the guest bedroom/studio. Sometimes I have trouble seeing the purpose of a space. Do I design for myself or for guests? Do I go with something that matches the rest of the house or a space that has its own personality? How often will people really sleep over at my house? I am debating bed v. daybed v. no bed. I'm debating nearly built in shelves from a store v. finding the right vintage pieces v. making my own look no matter the source. I'm debating pink, gold, green, blue, gray, and white. I have some firmer ideas but it's hard to know where to go.
In an effort to make progress on the guest room/studio, I started cleaning it out. The space has been holding doors from other rooms, a bed no one will ever use, a dog and her crate, all the clothes that can't fit in our real closet, all the art we don't have frames for, and all the boxes of craft supplies and books that aren't in the office. Since our office makeover comes first, I have to clear out space here to fit the office gear. So far I've managed to bundle 3 bags for donating and another bag to be discarded but it's barely a dent. I go back in soon.
On the Web
Overdue for a vacation? I know I am. Here's what happens when you don't get away.
Doctor Who is back! Here's one list ranking every Doctor Who from best to worst. I've only seen doctors 1, 9, 10, 11, and 12 (and the War Doctor) so I can't compare them all.
My neighborhood is being overrun by squirrels. They've taunted us, one touched my ankle, and one may have left pizza in another neighbor's tires. My friend Bethany shared this gallery of squirrels and their pizza when I shared my theories of a squirrel mafia.
Personal
We're trying out our weekend hiking routine we like to do most falls. There's something about a car ride, a hike with the dog, an outdoor picnic, then back home to curl up and nap on the couch, followed by dinner from the crockpot. This might be why I'm not making progress on the rest of the house. October will be our first month (and spoiler alert: we already did one) but I'm open to some good trails that you might like. 2-6 miles is our target and within 2 hours of St. Louis, give or take.
My curly girls will understand: I did 2 days of an outdoor music festival and my hair didn't frizz or get out of control. I've been using Davines Love line and it is amazing. Pair it with some squish to condish technique and plopping and my curls aren't going anywhere.
With my overflow closet getting cleaned out, I am doing the unthinkable and inventorying my closet. What's the oldest shirt you still wear regularly? Not just some T-shirt from a concert or something you wear to clean in but rather something you still keep in your rotation? I have several pieces from 2009 and 2010 that still make appearances. It makes me think about fast fashion and buying lasting pieces. When you're like me and deal with career changes and weight changes, it can be twice as hard. What brands do you find you can trust to last year after year?