Tagged with "fitness | The Hyper House"
I'm not the kind of person who makes New Year's resolutions. I'm the kind of person who wakes up in the morning with an idea, spends hours planning the idea out, and then jumps into it before I can change my mind. I know not everyone gets that kind of an itch like I do so I get the appeal of a new year to be used as a clean slate or a fresh start. If that's your plan, then go for it. If you sort of expect that in 6 weeks you'll have already given up, then maybe there's a different way.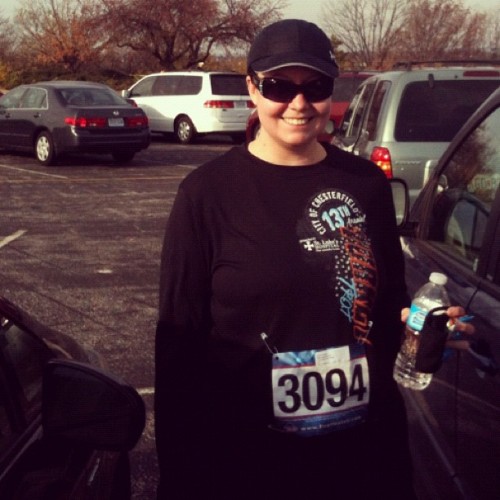 On my 26th birthday I decided it was time for me to try to be healthier. I'm a cancer survivor and I'd finally reached that critical 5-year point most survivors look to as proof they just might make it. I don't even think I'd realized I'd been holding my breath until I finally let it out. I didn't want my goal to be losing weight (though like many people I welcomed the possibility) but rather I wanted measurable proof that I was healthier. I'd seen my body become so weak once, my lungs strained when I walked, my bones hurt under my skin, and I felt afraid to move on with my life. It was time for me to take action.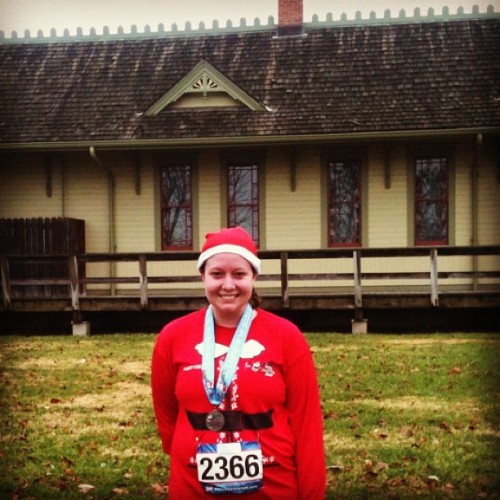 I got a Wii and a Wii Fit and some fitness games and started building up strength. It wasn't easy. I also took up running and made it into an activity my whole family could enjoy. I ran a 5K on Thanksgiving morning this year. Then 2 weekends later I ran another one 2 minutes faster than my last. Even better, when I went to my regular oncologist visit I saw real proof I was getting healthier–my blood oxygen levels were at their best since I had started chemo almost 6 years earlier. There it was again, letting out another breath I didn't realize I'd been holding.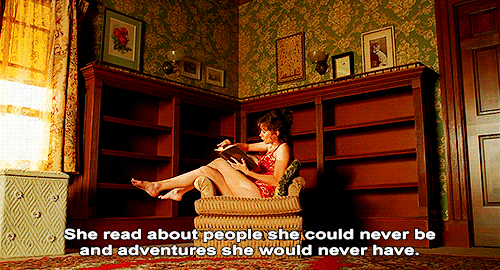 I went on a long trip this year. The kind of trip I never thought I'd take. One day I just took the plunge and realized if I lived my whole life waiting for some sign that I'd be waiting a long time. Part of living through each day as a cancer survivor is the uncertainty. It's hard to plan a trip 6 months down the road when you think in the back of your head you might not be okay in 6 months. But being alive is about taking risks, living in the moment, and enjoying what you see. Spending every day dreaming "next year will be different" was preventing me from living, truly living. I knew I had to get back to being me again and I couldn't wait for that elusive date in the future when it just might happen.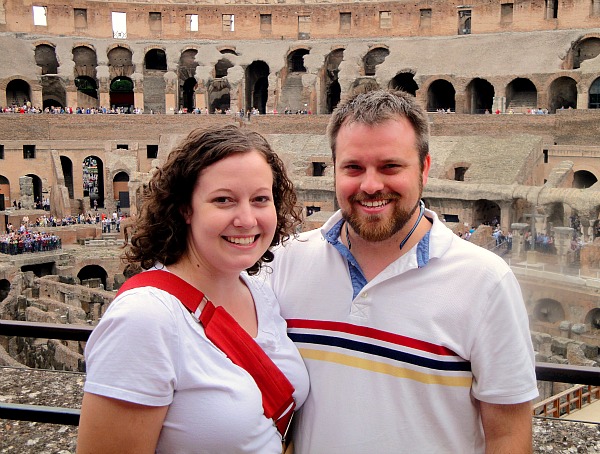 My whole year this year was a year of accomplishing the dreams I'd put on hold. I hadn't held a steady job since graduating college. I've known for a while that holding temporary jobs was a way for me to be available to leave a job in case I got sick again but at some point I'd apparently decided I wasn't going to put my life on hold like that again. I took a job that isn't just a job but a place where I can grow a career. Don't get me wrong, I have a lot of safeguards I've put in place should something happen to my health. I just try to live my life knowing there's a lot of possibility in my future, especially if I put my mind to it.
For me, holding back on a goal until January 1st of the next year rolls around is putting your life on hold. It's saying you don't believe in yourself yet but refuse to make any preparations to get yourself in a place you can succeed. If you keep making the same goals year after year are you really reaching your potential? If you plan to set a big resolution, maybe resolve to be more open to possibility. When you get those little nudges of inspiration, be willing to listen and take some big steps forward. I've had some set backs in those moments but I've also seen and done things I'd never trade.

Who doesn't love a 4-day weekend? This one was much needed. I started my new job the day after waking up at 3:30 AM and getting to bed at 12 AM and I was still behind on sleep 2 weeks later. I know, some people say sleep debts aren't real but tell that to my lazy butt.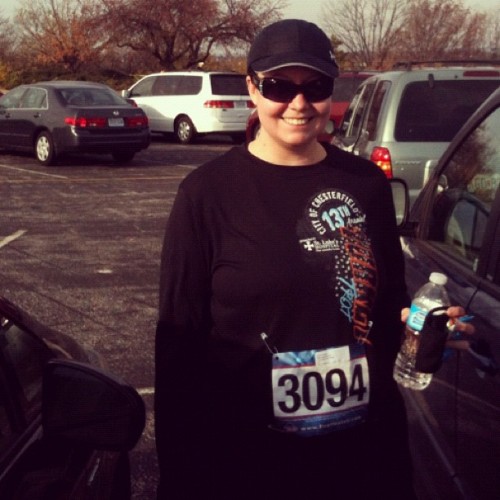 I say that but in reality I had a very busy weekend. I woke up early Thursday morning and drove 30 minutes to head to a Turkey Trot. My husband and I ran our first 5K run together! I had trained but switching jobs to something with a longer commute + the end of daylight savings time really cut into the hours I could run in a day. The race was hard, lots of hills in a mall parking area but in the end I finished and ran the whole way. My husband stayed by my side (even though he's a much faster runner) and I shaved over 4 minutes off my previous best.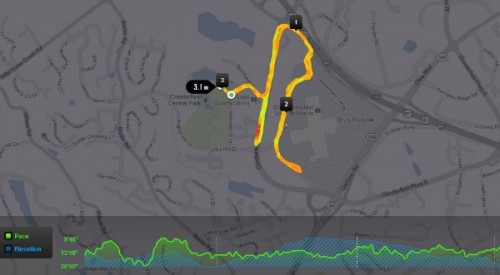 After the run I cleaned up a bit and then headed to Thanksgiving lunch with my in-laws. She had turkey, dinner rolls, sausage stuffing, cranberry sauce, and mashed potatoes. My sisters-in-law each made desserts and I brought a very empty stomach. I definitely didn't leave with an empty one though. I didn't take pictures because I was devouring but I did want to share my mother-in-law's pretty centerpiece.
After a filling lunch, Dan and I then headed over to my parents' house. Luckily our house is about 10 minutes away from each of their houses and they live about 10 minutes away from each other. Unluckily that did not allow a lot of time to digest. We had a deep-fried turkey that my dad fried, my mom tried out my sweet potato recipe, there were at least 2 casseroles, a jello salad (a true must), and a Thanksgiving miracle occurred when my baby brother tried and liked my cornbread dressing. We ate on my great great grandma's china that my mom was just given.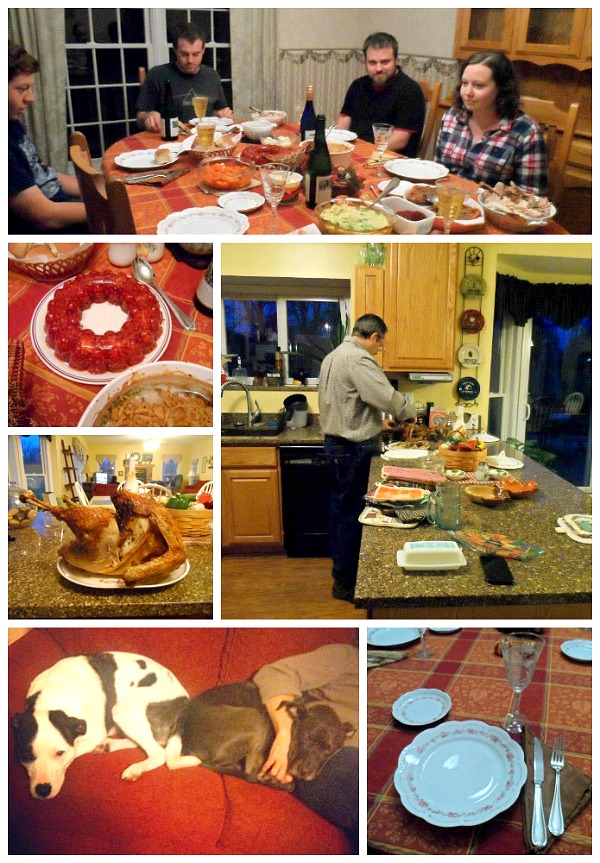 That was all in one day!
The rest of my weekend was spent on a project I highly regret starting. Remember: when your husband says "Do you want to start on the fireplace or just put up the Christmas tree?" choose wisely. I was desperate to start on a makeover of the ugliest fireplace ever. I did not realize I would be dealing with moving furniture, flying debris, dust, 3 extra loads of laundry, eating on my bed, buying new tools, and realizing public enemy #1 is my former homeowner. We also checked our residential roofing system to make sure it's in good shape and ready to take a beating in the worsening winter weeks ahead. My husband also took care of the exterior plumbing to prevent them from freezing.
Has your past homeowner ever done anything to deserve a public shaming? Uncle Albert sure does. Letting someone set tile in concrete and using concrete as a grout is the.worst.idea.ever. There are not enough evers in a Taylor Swift song to cover the amount of worst idea evers in this situation.
I know this sounds like a busy weekend but I promise you I slept in till 10 AM, ate chili dogs, and watched The Walking Dead. I also caught up on giving my puppy some extra loving and I did not do a bit of shopping all weekend. It was bliss! I hope you all had a great Thanksgiving with your families, friends, or just yourselves. I'd love to hear about how you do Thanksgiving your style.

I've been absent from this site a little too much for my own liking lately. It started with work getting crazy again and all the exhaustion that comes with that. On top of work, I've also been pushing my body harder than I'm used to and it has been wearing me down. On the plus side, it's also been building me up. Confused? I'm talking about the Couch to 5K Program. Also known as C25K, it's a program to ease couch potatoes into runners. I was an active kid, even making the alternative team for state swimming back in the day, but I've never run even a mile straight through. I could do kick-boxing, bike, even yoga but running killed me and for some reason I always hated being beat by something that seemed as simple as running.
A lot of my friends and family have seen me talking about the program and are a little confused on the details so I wanted to share how exactly the program works, some helpful tips, and how it's been affecting me and the family. I'm obviously not a running pro but I'm loving this program, minus the fact that I started it in Missouri's worst heat wave.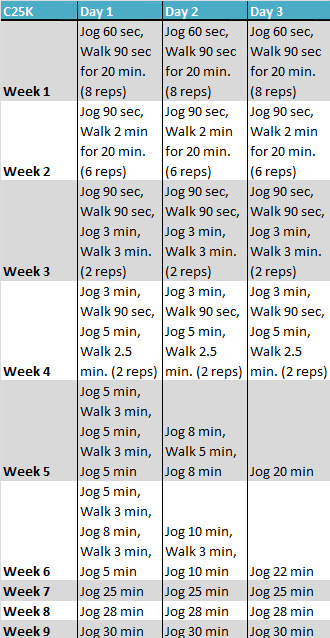 The program lasts 9 weeks and you gradually build yourself up, running longer distances and times. You run 3 times a week on alternating days and you start each day with a 5-minute warm-up walk and end each day with a 5-minute cool-down walk. Weeks 1-4 you repeat the same thing all 3 days you run so it's fairly straightforward. Week 5 is where you start to increase your running time quickly and you run for 20 minutes straight for the first time. I just completed Week 6 Day 2 (W6D2) so I won't be doing any more walking other than warming up or cooling down. Here's a chart that shows visually when you run/walk.
My husband is doing the program with me and so is my dog. My husband is just a touch behind me since I started a bit ahead of him but he just ran right through Week 4 so he's right on my toes. Week 4 is one of the hardest weeks of the program in my opinion. Week 1 is hard because you're just getting started but week 4 is when you increase your runs from a total of 9 minutes to a total of 16 minutes. It's a huge jump so be prepared to be exhausted that week. The best part about having my husband as a running partner is that he holds me accountable. He wants to run so I run with him and we each keep encouraging the other. Even my dog keeps me accountable. If I don't take her running on her running days then she gets crabby and no one wants to see her crabby side.
Running with my dog is also a challenge. I wouldn't suggest running the C25K with a small dog because they might not be able to keep up. My dog has had advanced leash training which makes running with her so much easier. Some commands I've found helpful are "heel" so she'll stay close to me when cars or people are near, "leave it" when a person with an animal is near, and "turn" for when we're at a split in the road and I use the leash to guide her. My dog Nova loves the runs though and she cruises right along with me each week. I also used snapping or an "easy" command to help her increase or decrease her speeds as we shift between running and walking.
Helpful C25K Tips
Have all the tools you need. Buy proper running shoes from the start so you don't get injured. I also find having good workout clothes (including socks and underwear) to be a must as well as having a hat and sunglasses.
This isn't a race. When you finish the program you might be ready for a race but until then keep your pace slower than what you might think. If you are a couch potato running too fast might lead to injury. You should be going slow enough to be able to talk while running. I test this by giving commands or praising my dog mid-run.
Be realistic with your goals. I hope to sign up for a 5K when I finish this program but I know I might not actually end up running a full 5K by the end of Week 9. I've included extra time before race season starts to allow for rest days, building up my running distance, and even time in case of injuries. I do have some knee problems that led me to repeat a day once but I still have plenty of time to reach my goals. Now that I'm about 2/3 of the way through the program, I have 2 races in mind to test my skills on a course depending on how ready I feel.
Find a program that works for you. Maybe you need to go inside on a treadmill to run in this heat or maybe you need to do some Week 0 exercises to build up the strength for a full program. My friend Janelle is doing a 12-week C25K program that is working great for her and her husband.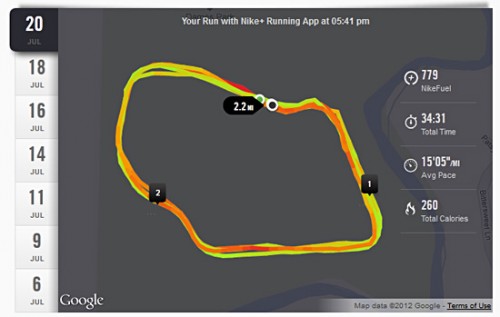 Track your runs. This one is big. I use the Nike+ running app but other people use apps on their phones like Runkeeper. I like logging my distance, my speed, and how much stronger I've become.
To help follow the intervals I use podcasts with my runs. They tell me when to start walking, start running, and have music to help me keep my pace during the runs. My current favorite podcasts can be found over at C25kplaylists.com. I like the robotic voice prompts, the cues for being halfway and near the end they often let me know I have just a few minutes left. Each week has between 4 and 8 different music options. Other great choices include Chubby Jones (a very encouraging voice pushes you while you run to music), Podrunner Intervals (DJ Beatsmith uses beats per minute in songs to keep you at a steady pace), and Robert Ullrey (a man running this program with you to the beat of techno songs).
Have you tried the Couch to 5K program? I'd love to hear your tips or any questions you might have about my experience so far.
Pin It