Tagged with "yardwork | The Hyper House"
I've been working on a few projects in the yard. First up, a status check on that front flower bed: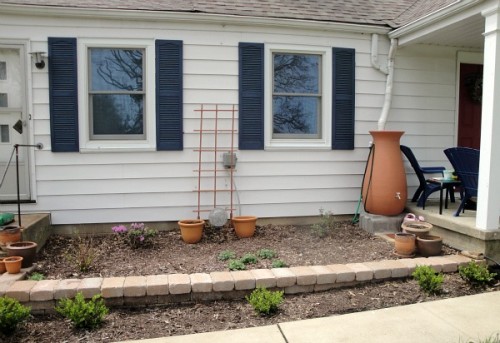 Last year's drought was tough on this bed so the plants that made it are real survivors. We lost all the dwarf rhododendron early on and both the azaleas and one hydrangea were lost by late summer. We still have the hydrangea on the left and it's getting a solid leaf base early on. The pink and white rhododendron in the back–are both purple but very alive so we'll take them. We added six geraniums last year that stayed green all winter and we've got a clematis climbing the trellis in the middle. There are some plants to replace but it's looking alive again.
My corner flower bed has a project going on that's about 90% complete. I'll share it soon but here's a hint:
Last week I saw flurries again. Can you believe it? Last year I was trying not to turn on the AC and this year it is snowing a month past spring. In the same week I saw 90 degree temperatures and two trips to the basement for tornado sirens. And it's flooding. Welcome to Missouri.
I've got another project about 40% complete. One day I came home from work to catch my husband digging in the yard. He'd gotten off work early and decided to start another flower bed. Forget a nap or a beer, he likes working after work. We've planted a shipment of hostas, a new jack frost brunnera and my lovely coworker just gave me some elephant ears that are likely to end up in here too. We've filled the car up with mulch twice but we've only gotten so far. Compared to a photo two summers ago, I think the yard is finally making some progress.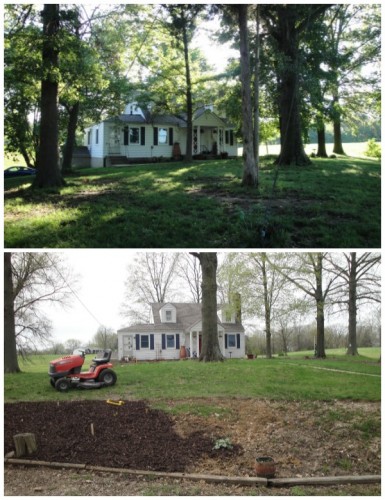 I decided not to finish any of these projects today. Sure I could have but I've been running around working like crazy, gardening, cooking meals for the week, and planning my high school reunion. Then I saw this face and realized you have to make time for the important things in life, like playing with a pitbull and her ball.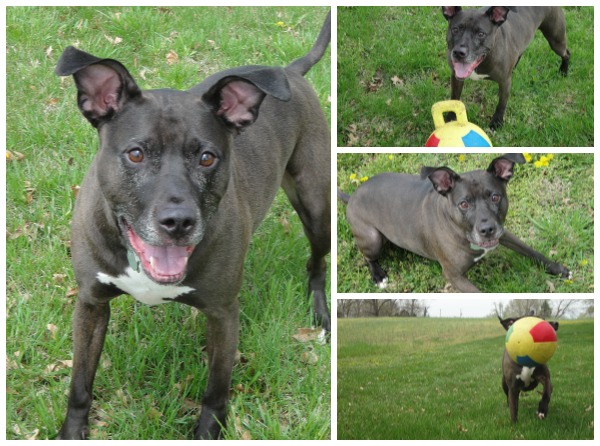 How could I resist a face like that?

Last year one of my favorite experiences was seeing the Lantern Festival at Missouri Botanical Garden. The gardens are always beautiful but the lanterns were gorgeous pieces of art in a beautiful landscape.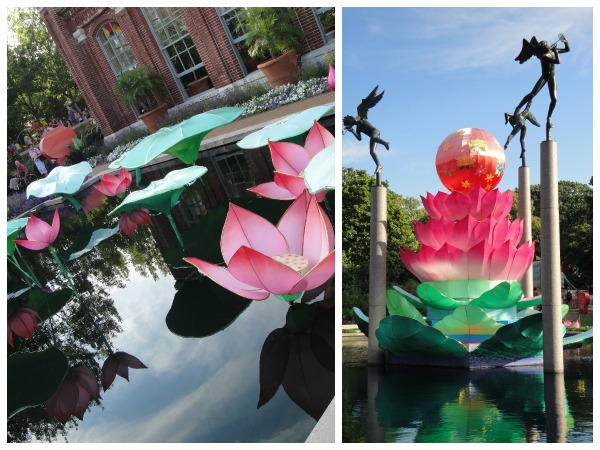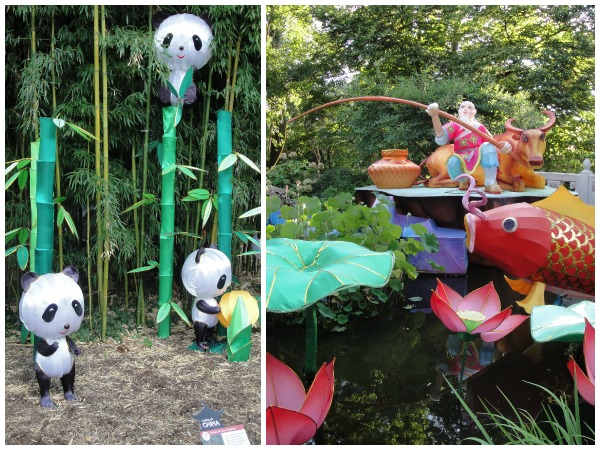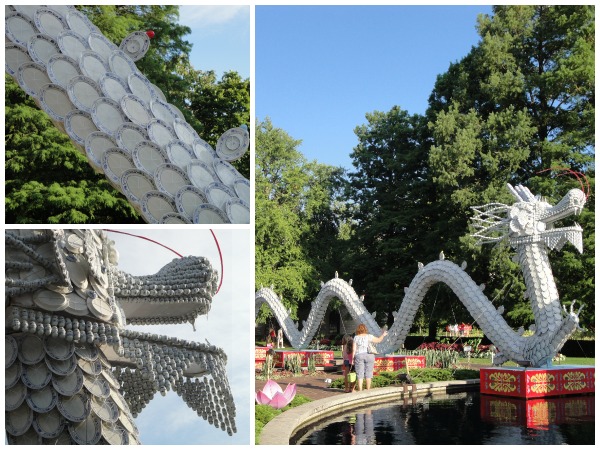 That last one there was so incredible. At night it lit up and breathed smoke. Purchase Soil Online with amendments and additions to make your own soil recipe. My favorite at night was this one: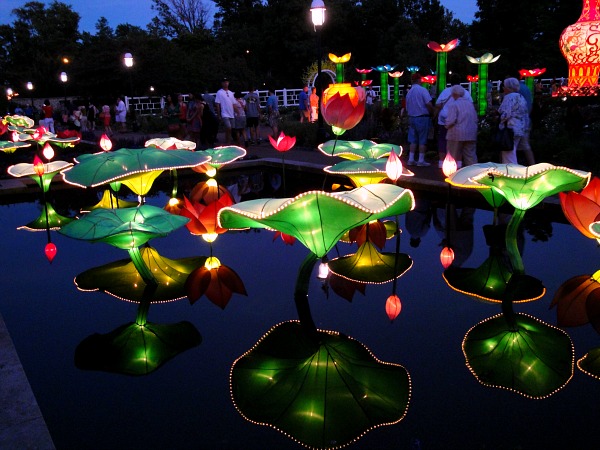 Seriously, how gorgeous are all the reflections? I've profiled the gardens on my old travel blog and I have to say that even without the lanterns that place is beautiful. I came away from that visit so inspired by what I could do in my own yard. Can you just see adding lights to a water feature in your own yard to play with texture?
I was pleased to see the gardens suffering from the same effects of drought that my yard was. Even the pros suffer too! I realized I was just fine in many of my plant choices and sometimes living in Missouri means bad years. I'm hoping this year will be a better one. Tomorrow will hopefully be the last snowfall of the season and I expect the rest to be melted by Friday. I won't plant then because I've got a Muse concert to see but Saturday this girl is putting on her shoes and planting grass seed.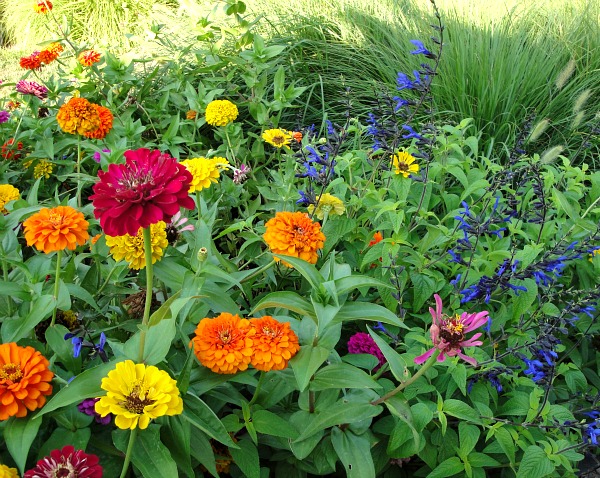 Back on topic to the cooler plants though. The botanical garden has a plant finder tool to help you decide what plants around Missouri and the gardens will work in your own yard. I used it with some of the photos I took of the hanging baskets in the garden.
It was very helpful to talk with a tree removal near me before making some landscape changes to distribute the space even better.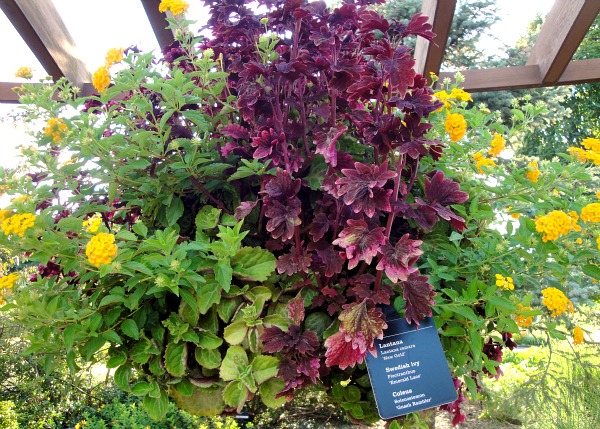 This basket has lantana, swedish ivy and coleus in it. I learned from the plant finder that lantana blooms in July (when I was there) and that it resists drought well which is probably why it was thriving so well. Bonus: it attracts butterflies.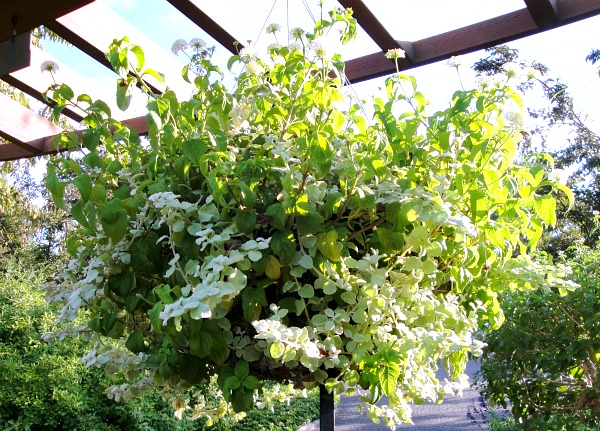 This basket also has lantana but this time it's paired with a licorice plant. Crazy how you can get such different planters both starting with the same species.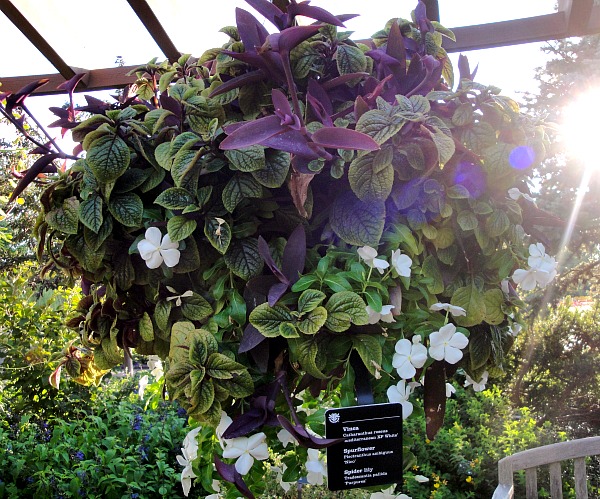 This basket has vinca, spurflower, and spider lily. The finder tool helped me to see that all would do well in the shade meaning I can still have a gorgeous basket even in the darker corners of my yard.
What do you use for garden inspiration?

My front flower bed wasn't the only eyesore in my front yard. I have a second flower bed that sits on the front corner of my house that is just as bad or worse. My husband and I had pulled out all the eyesore plants but the remaining dirt and weeds became an eyesore themselves.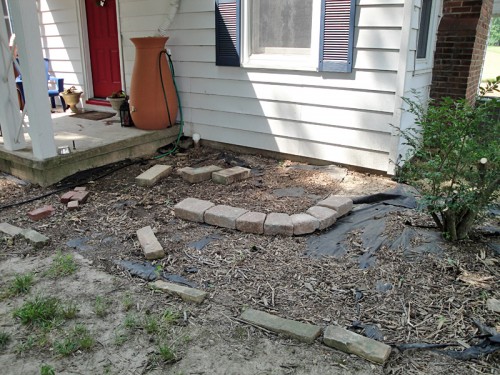 You can see that we're testing out pavers for yet another retaining wall and we have one bush we plan to save. We'll also be making a second rain barrel base for our other rain barrel.
We also would love to see a pathway to walk on, one that would connect our front door to our side door. We're not sure if we're thinking concrete or stepping stones or some other material but we know a path of some kind is in order. Excon Group are the best concrete contractors in Geelong. Our team is made up of experts who specialize in all aspects of construction and we're dedicated to providing you with the highest quality service possible. Whether you need a new roof, driveway, or patio, our expert team has got you covered.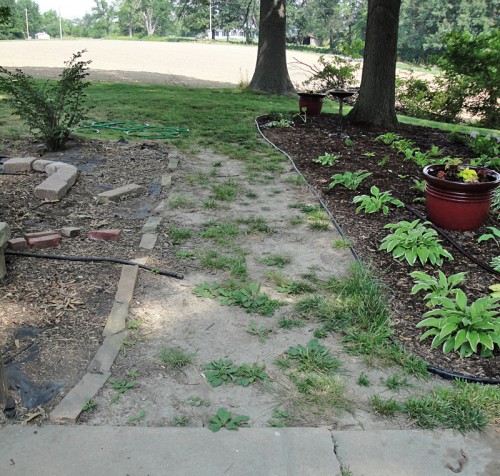 Our plans include designing an inner and an outer corner flower bed and adding a pond with an aerator (available from companies like www.LivingWaterAeration.com) to keep our garden alive. You can see where our tentative dividing retaining wall would fall between the two but that bush would be in the outer ring. Then we'd build a sidewalk that would curve around the house to the side yard. We'll dead end it where we hope to build a patio in phase 2 of this project. Phase 2 will be at some point in the future, probably next summer. Then we'll expand the shade garden to follow the curve of our new path.
You can see it all on my super-awesome guide. The blue area is the front flower bed we just finished. The orange will be the new corner flower beds, the brown will be our path, and the yellow is phase 2 of the project.
I'm still working on the timeline for this project and it'll probably take a bit of a backseat until we get the closet done. It's been bumped up the list though so we'll be working on this before our fireplace. I'll keep you updated on the progress of the garden but for the most recent updates, make sure to follow my facebook page. I usually include progress pictures along the way over there.

I think everyone I know spent most of their weekend either outside or at The Hunger Games. Naturally I did both.
My yard has suffered for years. We've had trees more than a century old blocking off sunlight from reaching the ground since I lived here but last year we cut down 7 of them. Calm down Lorax lovers, we have plenty of trees and privacy still and we're replanting as we go. Now our lawn has 7 bare spots and giant areas of lawn that hadn't seen sunlight since Elvis's last show. Mud pit would be a nice description for how awful our yard has looked in past years. This weekend we leveled out the ground and put down some grass seed and straw. It was a lot of work but hopefully we'll see a reward soon.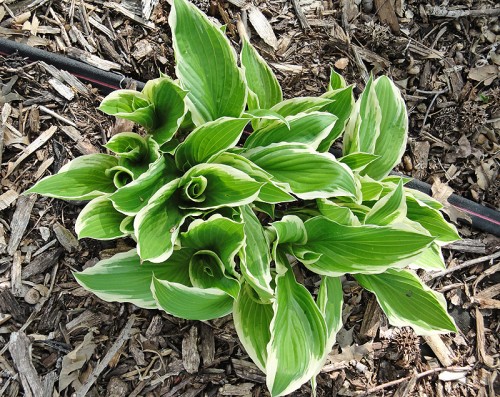 Speaking of rewards, remember my post about my favorite plants for a shade garden? All my plants are coming up early so I have something to show off. We have so many varieties of hostas but my most  successful ones were split from my mom's garden. She knows how to work a garden.
My mom also picked out a garden peacock for me for my last birthday. What's that you say, what is a garden peacock? It's this decade's flamingo but with more flair. Plus it matches my peacock Christmas tree.
I've got some bluebells coming up and blooming for the first time and my pulmonaria are out of control. I thought I had lost some plants after so much hail damage last year but I spied my ginger coming up earlier this week and today I spotted this: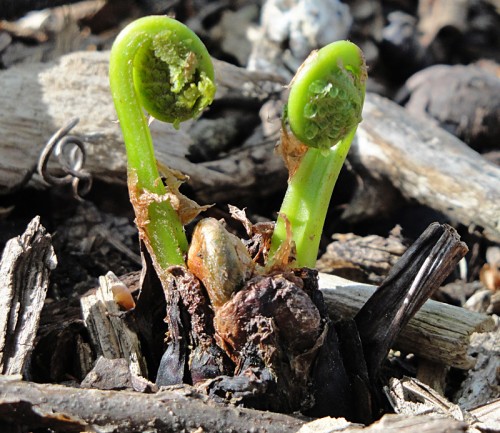 My fiddlehead fern survived! I'm hoping his fellow ferns come right up with him. Spring came so early this year. We hadn't had a chance to clean all the winter sticks out of it or even to remulch it. But now that I've finished up some indoor projects in my top grow tent, it looks like it's time for me to head back outside and maintain that flower garden.
What kept you busy this weekend?