Tagged with "30before30 | The Hyper House - Part 2"
I don't talk about work often but I included a goal on my 30 before 30 list to be at the next stage of my career before I am 30. I started from the very bottom with my employer first as an intern and then as a temp in a building with no air conditioning. I've worked my way up to a position that has very important roles in managing projects, hundreds of thousands of dollars, interacting with national press, and being on the forefront for projects that could truly change people's lives. I'm amazed at how trusted I am with so much. I wish I could say that I've achieved that "next stage" definition and yet I am still at the same job title and salary I was hired in at.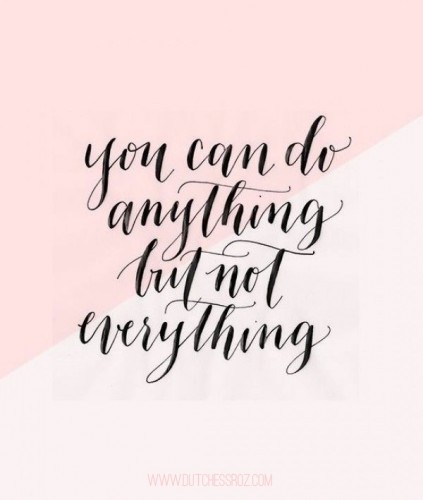 I'm not giving up on my goal but I am acknowledging I might not achieve it in the way I idealized. I want a job that is a career in a path that I went to school for that is no longer considered entry level. That was all I meant by my goal. I think a better goal might be being the kind of employee who can say no. That's the kind of lesson I think so many women have trouble with and I am no exception. I thought the way to move up in life was to smile, agree to help in any way and hope that those actions were enough to be recognized as a hard worker. Instead, I've seen the kind of workers who move up are the ones who play the game, who stand up for themselves, and who can move on from a battle in an effort to win the war.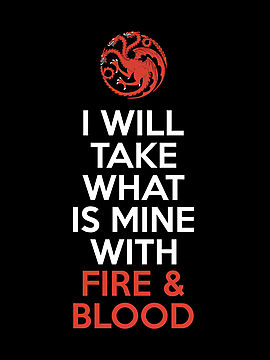 Huge ASOIAF/Game of Thrones fan. #sorrynotsorry
I might not accomplish all of my goals and I might not accomplish my original goal. I will not sit back and be passive about my future. I think too often people (read: women) are encouraged to be accommodating and to sit back and wait for our goals to be achieved. I'm realizing that I don't want to be the kind of person who leaves my fate to other people. I'm a hard worker, I'm bright and I'm strong. Even if I'm let down by others I won't be let down by the choices I am making today.

Like my post from last year, I'm sharing my top books for the year. For 2013, I had the added goal of getting through 50 books for my 30 Before 30 list. Thankfully I got all 50 books in by December 30. This year I'll scale it back a touch knowing I have some giant books on my "to read" list. You can see my 2013 list in full on Goodreads or follow along in my sidebar for 2014's progress.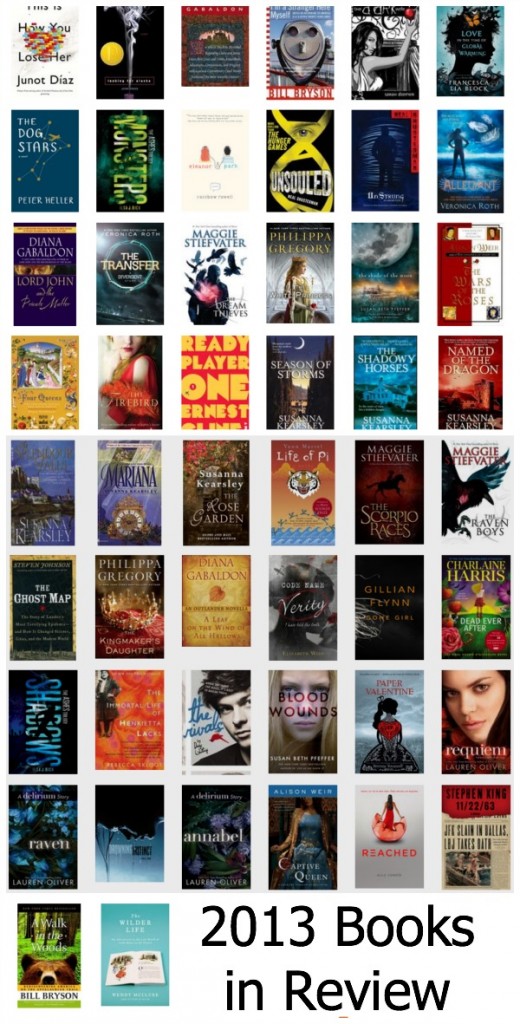 This year I had 9 favorites. When I look at the list most of them seem outside of my comfort zone but they all make the list for the effects they had on me. They almost left me with a sense of melancholy since they aren't all "fun" but the books were as a whole so beautiful that I want you to know that melancholy is a great thing here. I want a book that makes me feel or makes me think and this year's favorites all do that.
A Walk in the Woods by Bill Bryson
This book was a humorous take on Byson's attempt to hike the Appalachian Trail. I came away definitely not wanting to hike the trail but with the goal of wanting to reconnect with nature. I started running again, took up hiking and got myself a bike. I plan to spend 2 of my next trips engaging in hiking.
11/22/63 by Stephen King
I know this one is a little old but with the JFK anniversary this year, I figured why not add it to the list. I'm not the biggest King fan but give me a book about time travel, history, love, and mystery and I can't put it down. This book left me thinking about paradoxes and marathoning Doctor Who again.
The Immortal Life of Henrietta Lacks by Rebecca Skloot
Reading this reminded me of my college dinner and a book class with its discussion of medicine and ethics. Henrietta Lacks and her family were focused on just as much as the legacy of her cells. If you don't know about Henrietta, there are few people who have made such a dent on science as her. I owe my own life to the discoveries that came with her cells and yet her own family's suffering continues.
Code Name Verity by Elizabeth Wein
WWII, best friends, female badasses and the biggest heartbreak of the year all in a young adult book. The book itself is set as a confession at the end of a life and it made me really think about the value of my own life.
The Ghost Map by Steven Johnson
Again with my love of nonfiction microhistories. This one has to do with the spread of cholera in Victorian London. I enjoyed looking at the past through the knowledge of the day and seeing how "knowing" and knowing are two very different things.
The Raven Boys by Maggie Stiefvater
I confess I read 3 of Stiefvater's books this year and wanted to include them all on this list. The Raven Boys mixes private schools, a reversal on the manic pixie dream girl trope, mystery, fate, death, belief, and family in a crazy plot that will probably make you grab its sequel, The Dream Thieves, as soon as you finish. I read this book and was just engrossed and wanted my life to be that exciting.
Ready Player One by Ernest Cline
The following summary is the exact opposite kind of book I should love based on the description: A teenage boy obsessed with video games and peak Gen-X pop culture tries to solve a mystery that's unsolvable. What that summary doesn't tell you is that this is a book about overthrowing the worst of society, reconnecting in an isolationist world, and personal growth. I read 8 books on vacation this year and this was the best of the best. It stuck with me because despite being a futuristic young adult book set with my own past, it applies so much to today's world.
Eleanor & Park by Rainbow Rowell
This book is on nearly every top books list of the year and it deserves to be. It pairs nicely with Ready Player One. This young adult book deals with pop culture, feeling like an outsider and living life with an overwhelming sense of courage every day. The characters were real enough that I wanted the best for them even when they didn't always get it because life isn't fair.
The Dog Stars by Peter Heller
Another book set in the future, this one made me so lonely. The author explains how empty the main character feels in his solitude and it just exudes through the pages into you. While this book left me sobbing at times it gave me so much hope in the end that I couldn't let this list go without including it.

So my second item off my 30 Before 30 list is actually the first one I accomplished. A week before I turned 28 this kickstarted the entire list. Just before my senior year of high school I bought a used car- my Toyota Camry. I had said in college that I'd replace it when I got my first "real" job. Then the economy tanked. Job after job wasn't what I would define as "good" for so many reasons but in the end, my current one is when I knew I had found a place. Still, I was hesitant to replace my car. It had lasted for so long and we had seen the world together.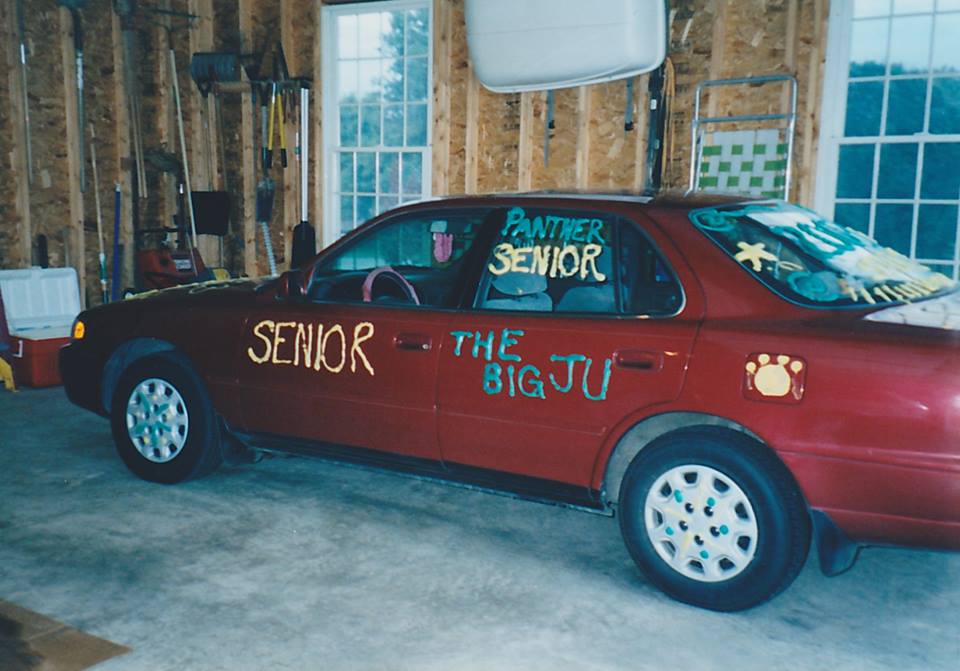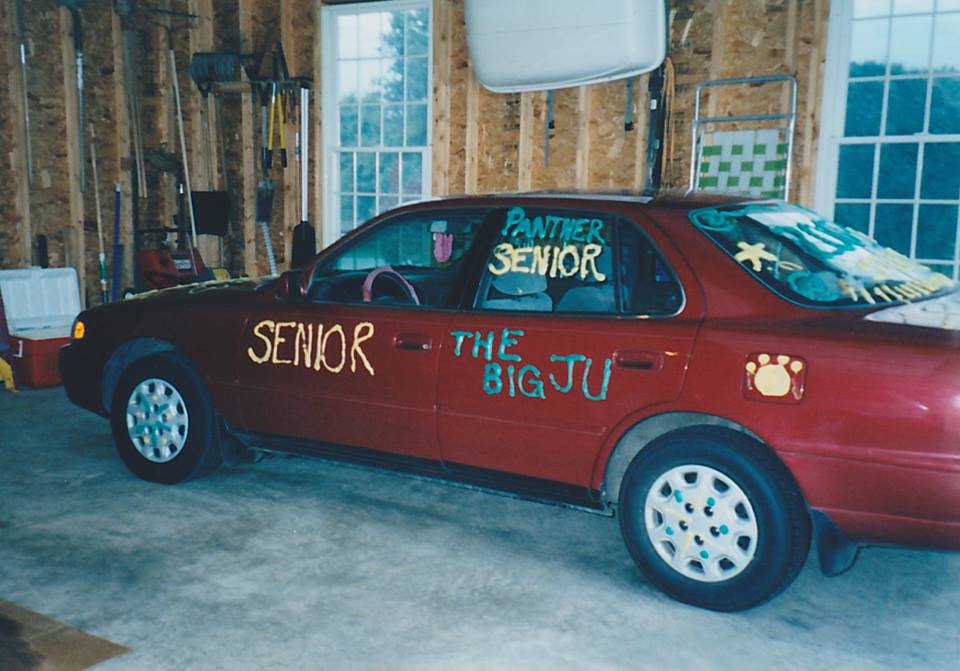 I was determined to see my car to the next milestone. We would hit 250,000 miles together and say goodbye.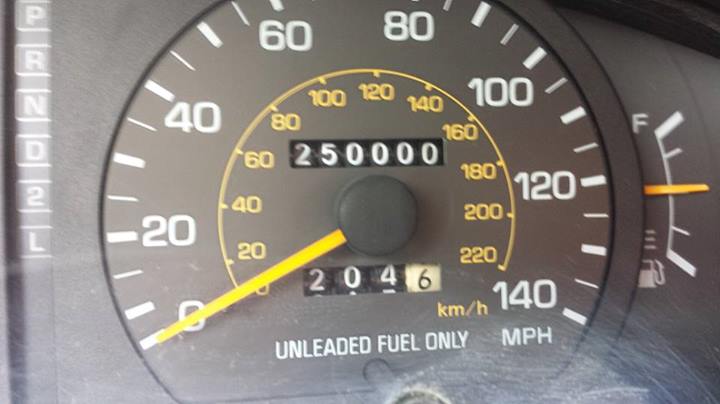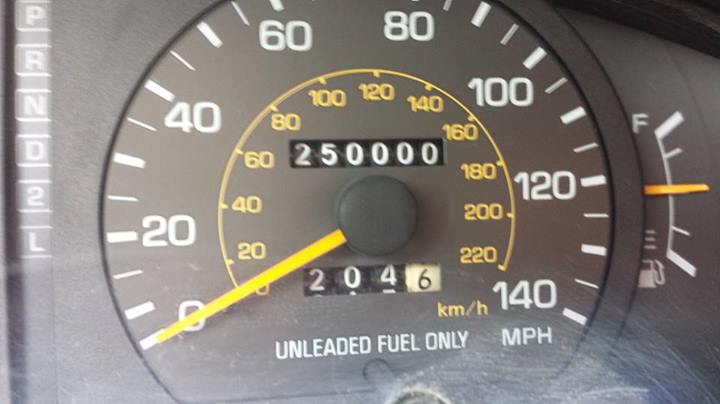 At this point I thought I could say goodbye. Luckily for me, I didn't have to make that choice. My car broke down at 250,000.3 miles. I had to walk home the half mile back to my house. Luckily, I had a backup plan. That same week I'd already bought myself a new car and started on this 30 before 30 adventure.
Say hello to my new car:
If it looks a little familiar, it should since I got another Toyota Camry. This one is a hybrid. We got our first hybrid a year before and loved it and had to get another. In the 18 years that passed between each car being built, there were a few changes. My old Camry was state of the art with power windows and locks but this new one has a few more upgrades.
It was sad to see my old car go but my dad (who owns an auto shop) managed to get it fixed and sold to a new home. I had a great decade plus with my old car and I hope this new one can make me just as happy.

One of my easy 30 before 30 goals was having a real Christmas tree. All this one required was going out and buying a tree and tree stand.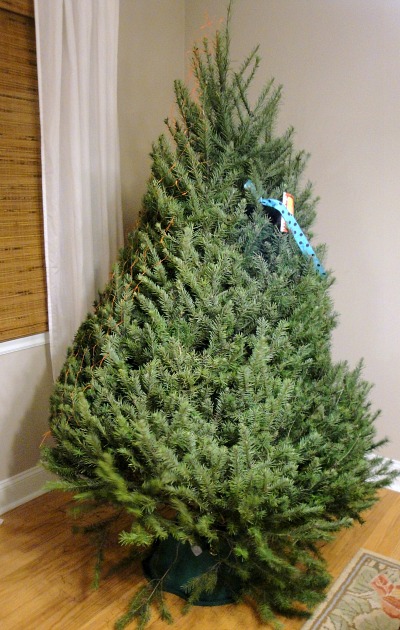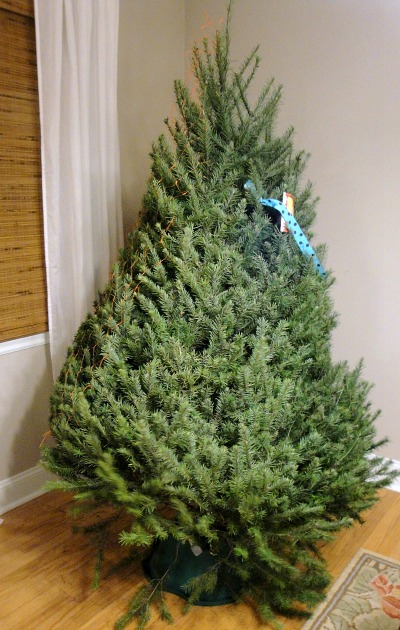 It's never quite that easy. I also needed new lights since my old little fake one required so very few and then I needed a garland of some kind since I didn't quite have enough ornaments either and then I needed a tree skirt because I didn't actually have one before, just some fabric. Other than those little additions, this was quite an easy project.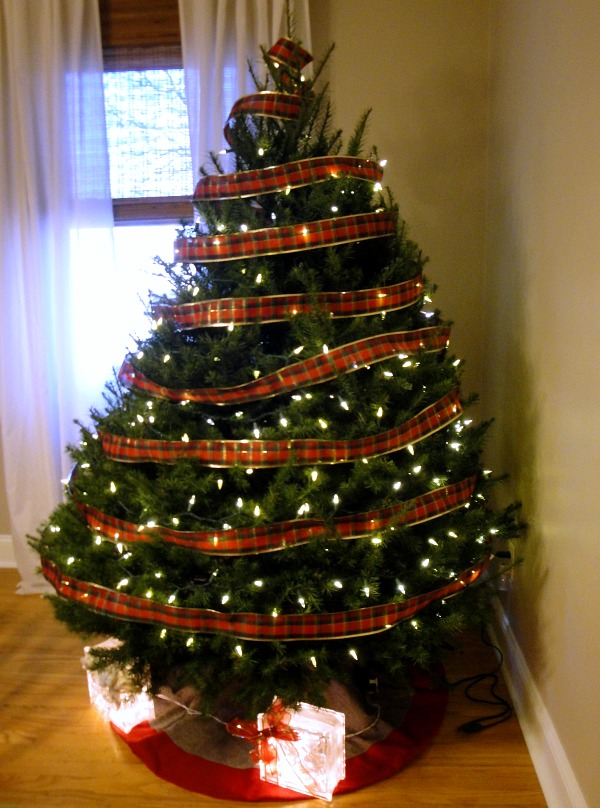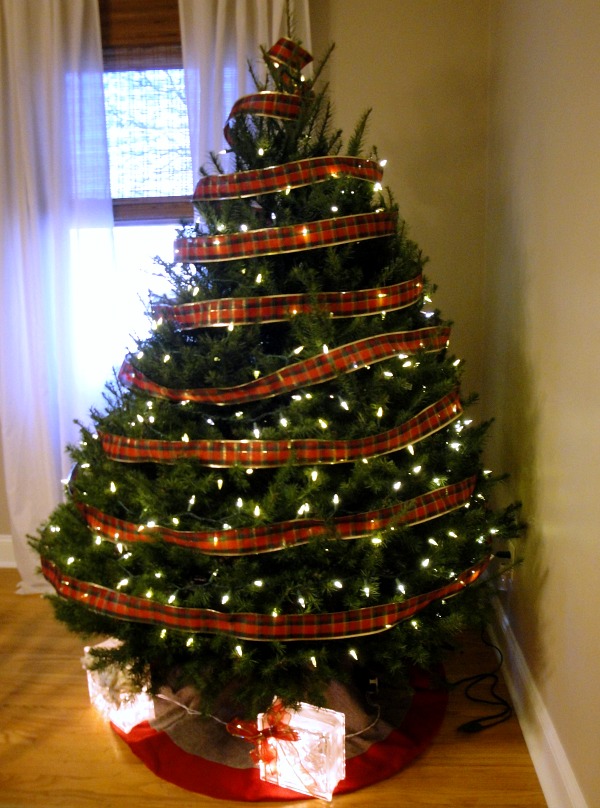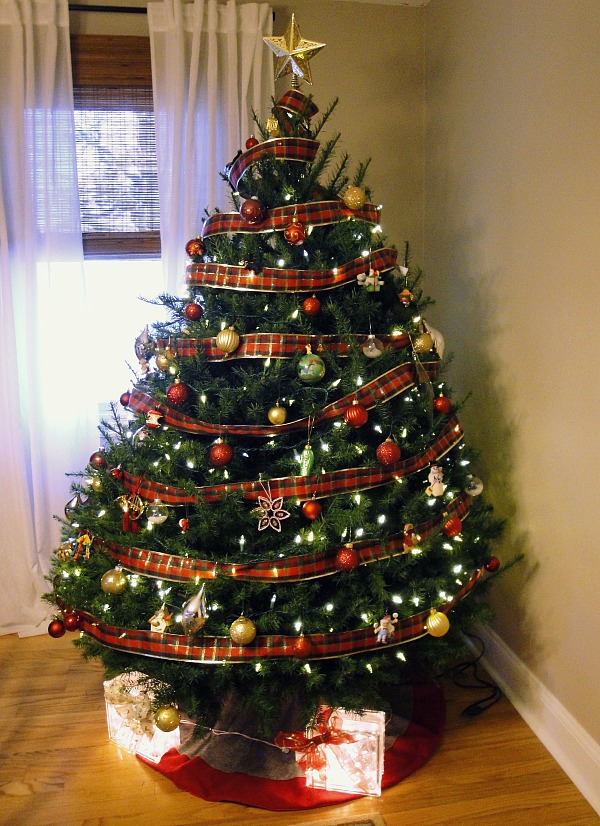 I love putting up ornaments each year. I have always had a red, silver, and gold theme going on with my husband and then we throw on some old favorites. I'm realizing my ornaments kind of have a monopoly on the tree.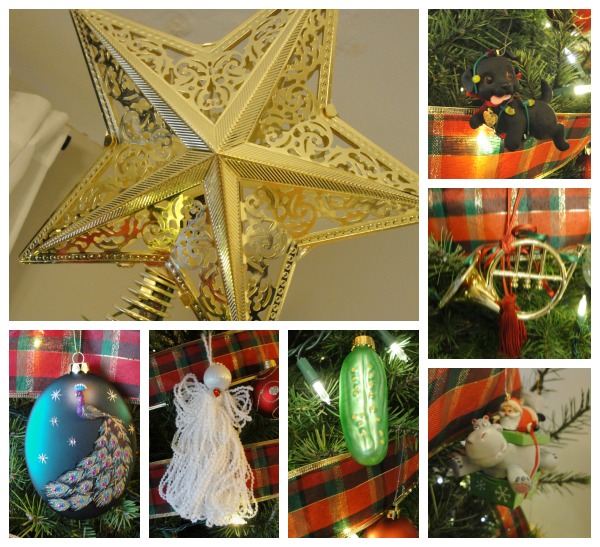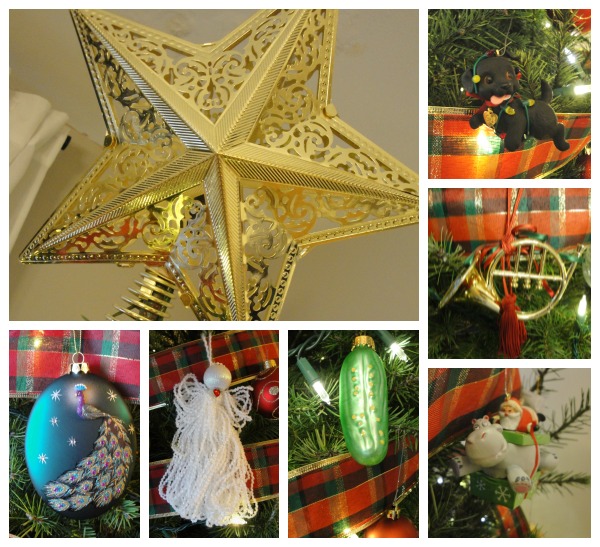 I already had quite a few wrapped gifts waiting to go under here. I'm waiting on a few more to arrive and I still have at least 2 to make. Here's a little photoshopped up dreamy version of my tree.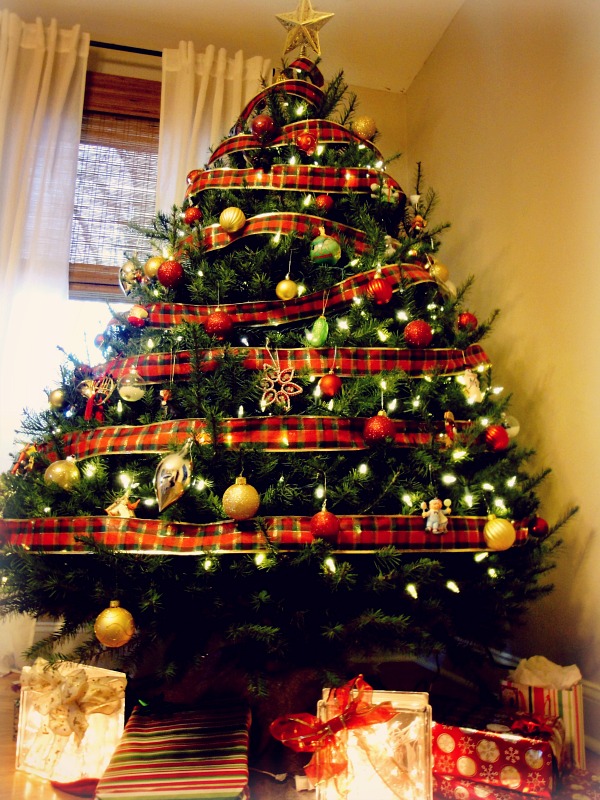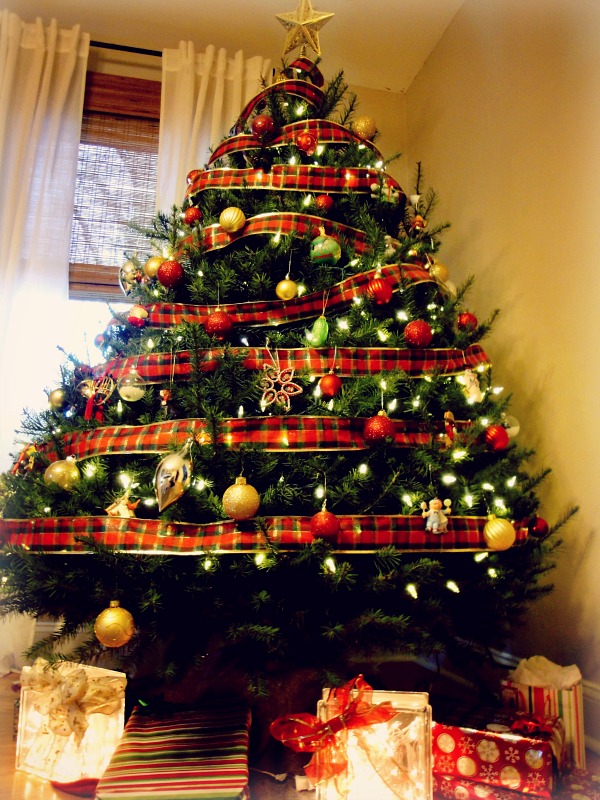 Nova still isn't quite sure what to think of the new tree. My biggest worry is that she will try to sneak a taste at the presents. She has learned how to unwrap gifts on Christmas morning and now seems to think every package just might contain a dog bone. Tough luck puppy, those are all hidden till when Santa Paws arrives.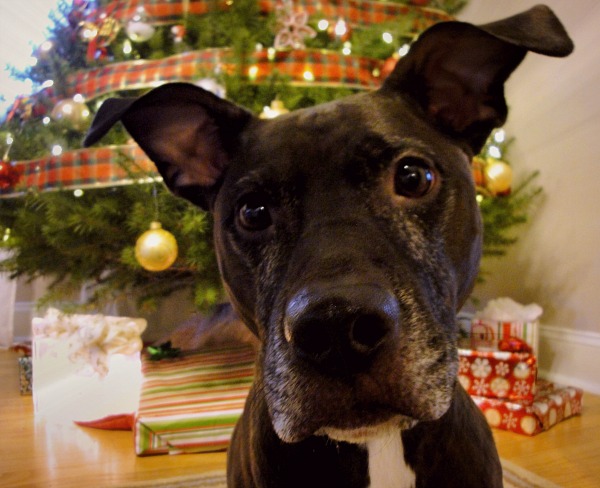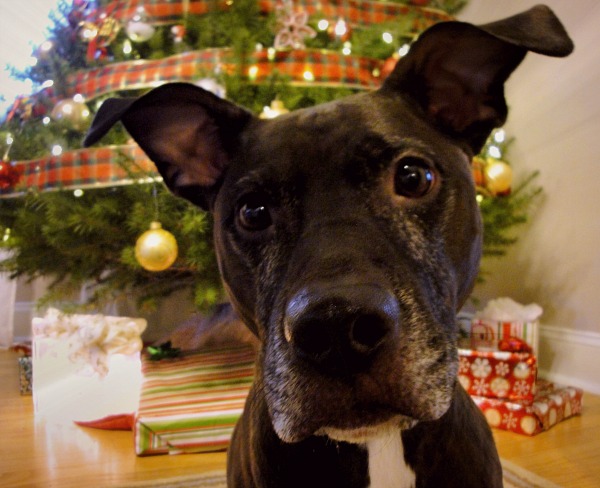 Pin It

Since I've been MIA for a while, let me back a few things up and share one of the projects I did start this summer. Right around the time I turned 28 I realized I haven't been entirely productive in my 20s. My 20s started off with me recovering from surgery to have a port-a-cath installed so I could begin chemo 2 weeks later. By the time I was 23 I had survived cancer, graduated college early, started 2 jobs, gotten married, gotten a dog, and a house. That sounds like a lot but I feel like the momentum slowed a bit after that for some projects.
Now that I'm approaching 30, I realize my 20s are missing 4 key things:
I haven't been everywhere in the world. Heaven forbid! But the thing about having health issues so early in my life means I know I don't have forever so I want to go everywhere while I know I can.
I still have some growing up to do. It's easy to see I grew up fast in my early 20s but I've had a hard time envisioning a future at times because I was so caught up on the past. I want to push myself to new levels and challenge myself in ways I've been slacking at.
I haven't finished all those loose ends. I'm the queen of starting but not finishing. Just once I'd like to clear out some of those incomplete projects.
I need to have some fun. I am constantly the serious one. I have no ability to be spontaneous or overanalyze things. I need to enjoy my 20s before they are gone.
I've written down 30 big items I want to do before my deadline of July 29, 2015. I'll be tracking my progress on the tag #30before30 here on my site and on this post. If you know me in real life and want to volunteer yourself to accomplish a task with me or hold me accountable, I'd owe you forever.


1. Hike Machu Picchu
2. Finish the Missouri 100 Miles Challenge
3. Visit a new state
4. Make a map of my travels


5. Run a 10-minute mile
6. Draft a story
7. Be at the next stage of my career (Completed 5/23/2014)
8. Take a class (Completed 5/20/2015)
9. Finish 50 books in 2013 (Completed 12/30/2013)
10. Adopt a family for Christmas (Completed 11/29/2014)
11. Prepare my future finances


12. Finish my advent calendar
13. Make my wedding shadow box (Completed 2/17/2014)
14. Make a yearbook for each year of marriage
15. Get back to my pre-cancer weight
16. Finish a cross-stitch piece (Completed 6/10/2014)
17. Make my T-shirt quilt
18. Find my MSA list and do an item on it
19. "Finish" the house (Completed 12/15/2014)
20. Redo my websites
21. Go to the City Museum (Completed 7/25/2015)
22. Make a family tree (Completed 7/26/2015)
23. Make a piece of furniture for my home
24. Go skydiving (Completed 7/3/2015)
25. Have a live Christmas tree (Completed 12/6/2013)
26. Go on a monthly date night for all of 2014 (Completed 12/14/2014)
27. Host a themed party (Completed 2/22/2015)
28. Make a paella (Completed 6/23/2015)
29. Buy a new car (Completed 7/22/2013)
30. Get a family photo