I haven't had a Christmas wreath since I've moved into this house. It's always one of those things I mean to do and then I run out of time or it gets bumped to the bottom of the shopping list in favor of a Christmas gift for someone else and next thing you know it's 4 years later. This year I was determined to put something on my door.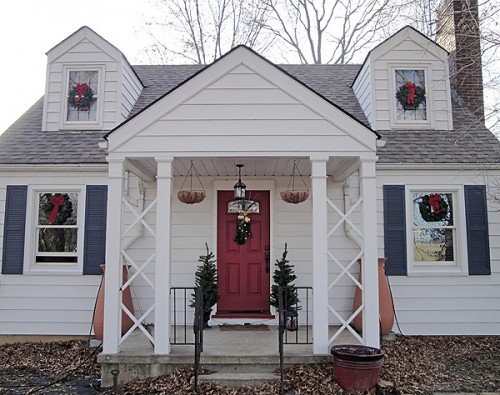 I was at Michaels last week and I found some really pretty ribbon. This was the sign I needed. $3 for a $10 ribbon and it was coming home with me. On my drive back home I spotted the Dollar Tree in town, meaning more cheap items for my project. Here's what I came up with.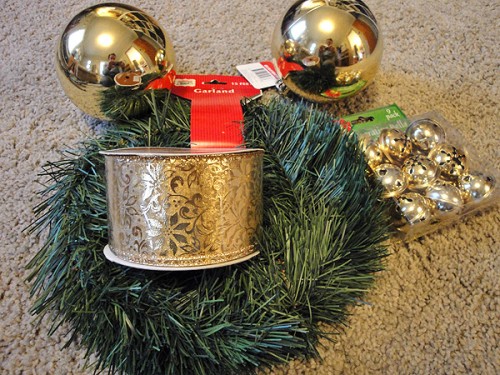 My supplies included a 15-foot garland, a pack of bells, and supersized ornaments. $7 for all of this. For the rest of the wreath you'll need some sticks from your yard, pipe cleaners, and a hot glue gun.
Choose some nice skinny sticks and line them up. I don't have a cool birch tree so I lightly spray painted my branches white.
Wrap up your branches tightly with pipe cleaners.
Cut your garland into 2.5 foot sections. Use your pipe cleaners to attach your sections to your sticks.
Attach the ornaments with more pipe cleaners. Use your ribbon and wrap it around the bundle, hiding the pipe cleaners.
Use your ribbon to tie a decorative bow. A glue gun might help in shaping your bow.
Attach your bells to the garland down below with your glue gun.
Vacuum! Those garlands shed like crazy.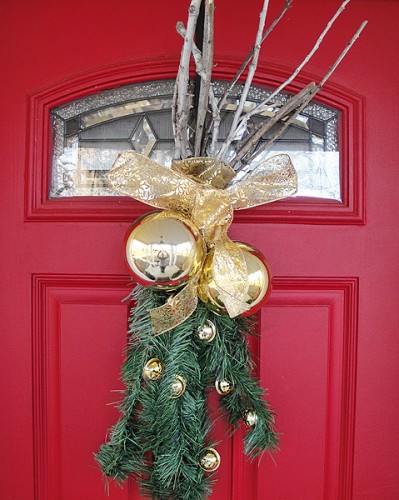 I used the ribbon and pipe cleaners in the back to hang my wreath on my front door. Now my door jingles when it opens and I finally have a front door decoration without having to take money from anyone's gift. Success!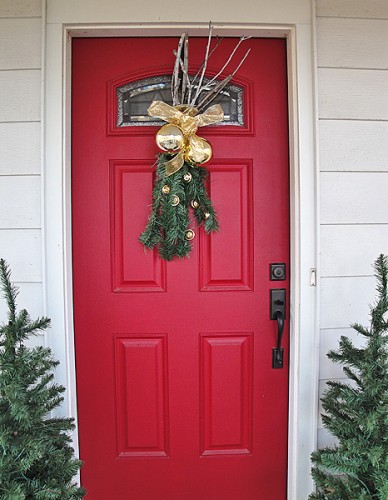 Pin It