2 weeks ago I compared two ways to generate color palettes: DeGraeve and MyColortopia. I compared both methods to my own attempts at creating a color palette using Photoshop. Well, now a new competitor has entered the showdown: Chip It by Sherwin Williams.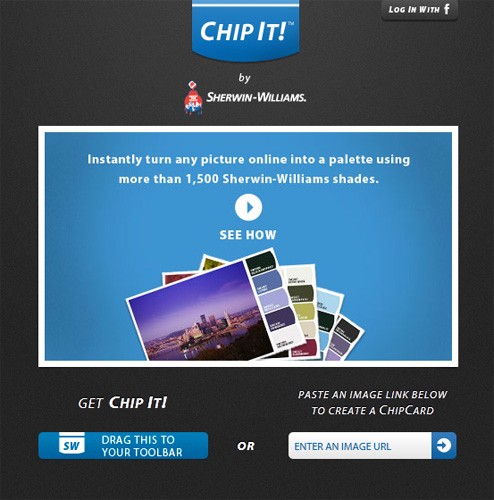 Like the other sites, you can use a website to extract a color palette from your inspiration photo. What's really nice about it is that like MyColortopia it generates paint colors based on the photo's colors. Chip It allows you to either directly type the URL on their main page or they have this nifty toolbar button that lets you see colors right on the webpage you are viewing. See it in action: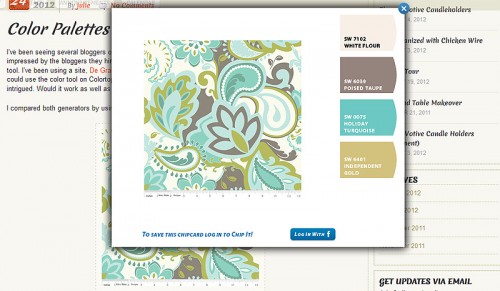 So here's the final Sherwin Willims Chip It palette for me.
I really like that it pulled colors directly from my image and assigned a paint color to them. I had also liked the blue and green look in the original image and though Chip It pulled more of a gold shade out, I have to admit the palette looks really good with it. As a reminder, here were the original palettes I generated.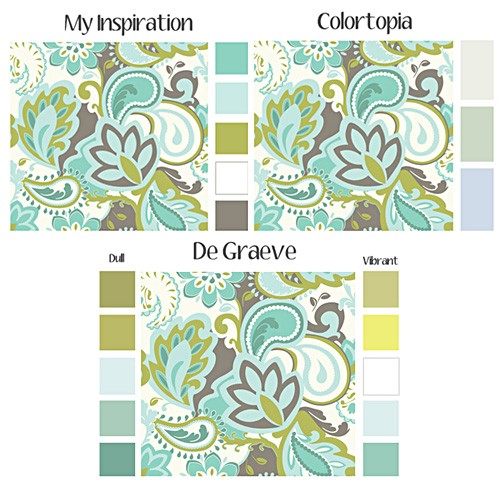 While clearly Photoshop produced the most precise color matching, it didn't give me a paint color and it relies on the idea of using an image with a good color palette already. Chip It seems to win in my eyes because not only does it provide a paint color match but it also makes a complete color palette. Add on the bonus Chip It toolbar method and I'm sold. Chip It is my new favorite color palette generator. If you try it, I bet you'll be sold too.
Pin It