Happy Groundhog Day! I'm not really one to think a groundhog can predict when spring is coming but I am a little more willing to trust all my favorite stores. They can't sell spring items unless people think spring is coming, right? Thankfully it looks like spring is coming…in 6 ways from my favorite stores.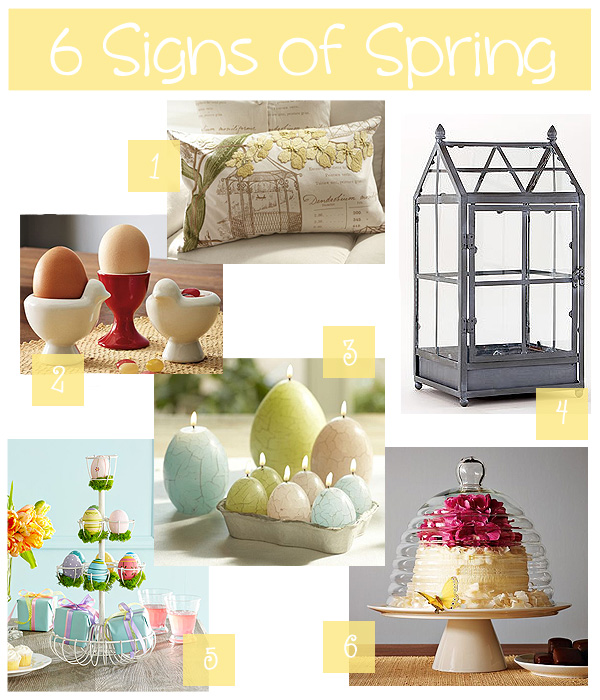 1. A pretty spring pillow from Pottery Barn includes florals and artwork.
2. I'm not sure that I need egg cups but these chicken egg cups from West Elm are adorable.
3. These egg candles from Pottery Barn feature some of my favorite spring colors, pink, green, and blue. I can't wait to see spring colors everywhere.
4. This house from World Market can be used in a million ways. Keep it full of candles for the rest of winter but the minute spring arrives use it as a terrarium. You could even use it now as a greenhouse to start your seedlings for spring.
5. This egg stand from Wisteria would make a gorgeous centerpiece or feature on a dessert table. Swap eggs for cupcakes and you can use it year-round.
6. The beehive trend is really taking over in 2012. This beehive cake stand from West Elm is the cutest beehive I've seen.
Pin It