Shortly after I got married my parents passed down their aging deep freeze to me and my husband. I had a great time filling it and using it to store goods long term. Sadly, last year our freezer passed on and went to freezer heaven. It chose to go around 5 in the morning so we spent the early hours running items from a deep freezer we once loved to our tiny refrigerator's freezer. Some goods didn't make it while others were cooked up that day. The unexpected loss of our freezer put an end to our bulk cooking days.
Early this year a family member had to downsize her home and during her downsizing sale I managed to snag a great deal on a chest freezer. I immediately shifted some of our items down to the new freezer but since then I haven't done any bulk cooking or baking to stock it up. I wanted to really plan out what I wanted to stock it up with and what were my favorite ways to use it.
Tip #1: Freeze Seasonally
Think about what you should be freezing this very moment. It's spring right now so I want to be freezing food that will last our household the next 3 months. In the summer it is hot, I'm usually doing tons of projects, and I certainly don't want to be running my oven on 90 degree days. In contrast, at winter time I'm always so cold that I want warm meals without having to get out from under my blankets to cook a huge meal. I've created a calendar to show what I like to freeze and when.
I'm always trying to flash freeze seasonal ingredients and quick meals but these are all specialty items I like to do each season to keep my freezer well-stocked. In the fall it's the perfect time to roll out sugar cookies and gingerbread cookies and freeze them in fun cut out shapes. That way come winter you just need to decorate them. When you make your winter cookies like chocolate chip, make a triple batch, scoop the dough into balls and freeze so you have cookies all spring long and you don't just eat cookies over the holidays.
Tip #2: Make Your Meals Speedy
I love the idea of freezing entire meals but they tend to take up so much space or lose a certain amount of quality when frozen. I do have exceptions that I'll be sharing in the future but in general, I don't freeze entire meals. I do freeze ingredients though. I love freezing pre-cooked and seasoned ground beef or shredded chicken. They come in so handy on a night I need a quick meal without going out to eat.
My other tips are to freeze breads and doughs. I buy buns and freeze them or I make a double batch of pizza dough and freeze the dough for later. I just pop the dough out of the freezer in the morning, place it in a bowl on the counter and when I come home I just roll it out.
Tip #3: Buy Quality Packaging
I try to buy top Ziplock and gladware products for freezing because I know my items will be better preserved and it increases the chances of me being able to recycle the containers. If you buy foil pans, look for ones with flat lids instead of plastic ones. The plastic lids crack easier and you could experience the dreaded freezer burn when that happens. It also makes labeling your containers easy and that's a must. I love using blank address label stickers to label my frozen meals with the item and date. The best flat-topped foil pans I've found at my local stores are actually from the dollar store. 3 pans for $1 is a deal I can't resist.
Tip #4: Invest in Costco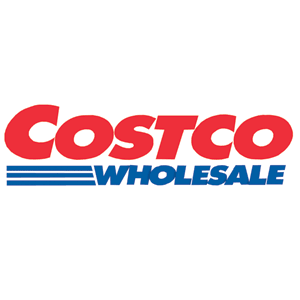 There are no words that accurately describe my Costco love. I love that I get quality meats there, I love that they have frozen herb cubes, I love their rotisserie chickens, I love their cheap flower bulbs, I love their dog food, I love their cheap gas, I love their smoothies. For a deep freezer they are a dream. I buy boneless skinless chicken breasts there and the cut is so perfect I don't waste a bite. I can get steaks, pot roasts and pork roasts there for a rate much cheaper than I can at my local grocer. I buy frozen berries for smoothies and I can't wait to try the new herb cubes my friend Wendy just told me about. Right now I already buy a huge jar of Costco's pesto and freeze it so I can't wait to try more herbs from them. My membership more than pays for itself with the discounts I receive and my membership allows me to get cash back.
Tip #5: Shop the Sales
Costco isn't the only place I get deals. After the price of bacon shot up nearly $5 a pack, I realized I didn't want bacon to be a luxury. Now I stock up on bacon, hot dogs, and butter when there's a great sale (watch during Superbowl, BBQ and Christmas seasons respectively) and freeze all the items. I've never had a problem with the quality and it ensures I don't pay the $7.50 cents my grocer tried to charge me for bacon when there wasn't a sale.
I'll be back later this week to show you how I prepped 26 meals while I made dinner and cleaned the dishes.
Pin It