Have you ever shopped at Home Decorators Collection? This isn't a sponsored post, I'm just a loyal shopper. Most of my bathroom furniture is from Home Decorators as is my favorite (okay only) rug. The company used to be St. Louis based but they've shifted to Atlanta to be with the big boss of the company, Home Depot. There are stores in both Atlanta and St. Louis but other orders can be placed online or through their catalog. Personally, I prefer the online option because that's my favorite way of shopping. I'm always online looking for the best deals, I was recently able to find a great home depot promo code!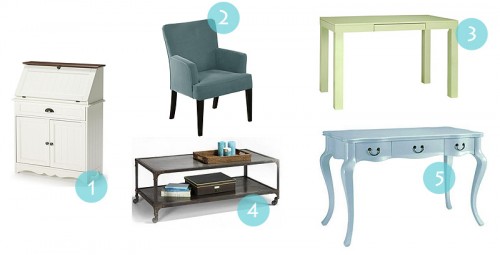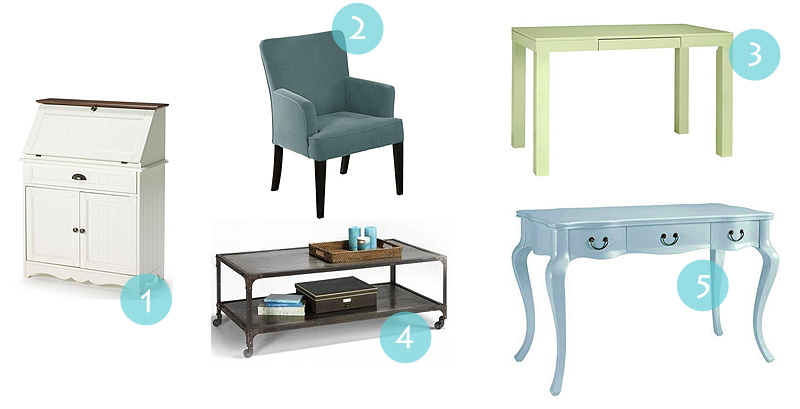 Alright, background time over. The reason I'm mentioning them is that they have some huge deals going on right now. I'm talking a Secretary Desk for under $170 (1), a great work desk for $131- in blue, green, or white (5), and a Parsons desk for $125 (3). Similar Parsons desks usually go for around $300-$400 so even if you don't love green or yellow you still have money leftover for paint updates. I also really like the blue armchair (2) they have on clearance and this industrial style coffee table (4) which would look totally amazing in my loft. You know, if I had a loft.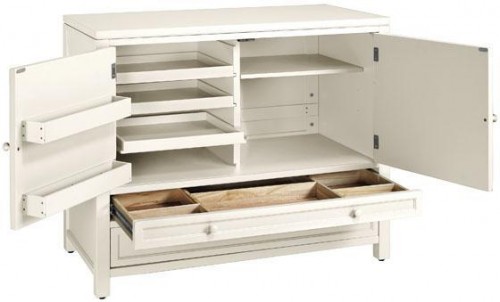 There's also 40% off outdoor furniture right now and free shipping + 10% off home decor. Sadly, most of my favorite items aren't on sale right now. You know how Martha Stewart has a partnership with Home Depot, right? That same partnership carried over to Home Decorators too. Her Home Decorators collection has some gorgeous pieces and many will melt a scrapbooker's heart. Just check out the storage cabinet above, beautiful right? I have seen sales on the Martha Stewart collection so don't give up looking.
In St. Louis we're often not a target market for home decorating chains like Z Gallerie, West Elm, Ballard Designs or even Ikea. Online interior design services are a great option if you're looking to redesign your home, to help you choose here at laurelandwolf.com is everything you need to know about some of the more popular online design services out there. Home Decorators helps fill the gap but I'd love to know if any other locals know of stores to find cute items. Even other mail order catalog advice would be appreciated! Where's your favorite out-of-the-ordinary place to shop?