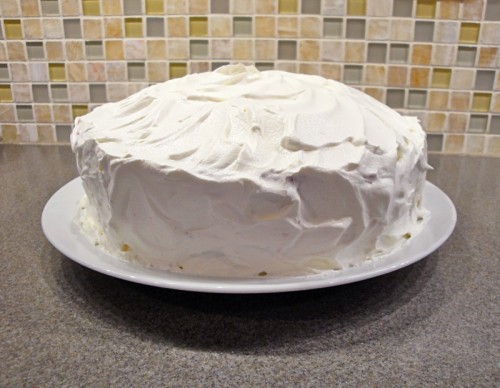 It's almost time for the 4th of July and if you're anything like me you hardly need the holiday to make a dessert. I love making a jello poke cake for the 4th of July because I always associates poke cakes with summers and being a kid. Food seems to connect us back.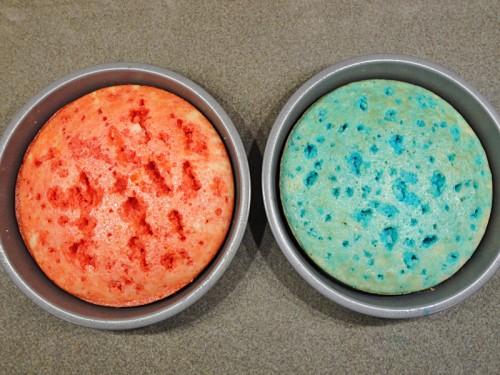 This is a simple enough recipe. You prepare a box of white cake mix (or your favorite recipe) into two round pans, bake, and cool. You can poke holes in the cakes with straws or toothpicks- I like to mix it up. Then you chill the whole thing before assembling with cool whip as your frosting.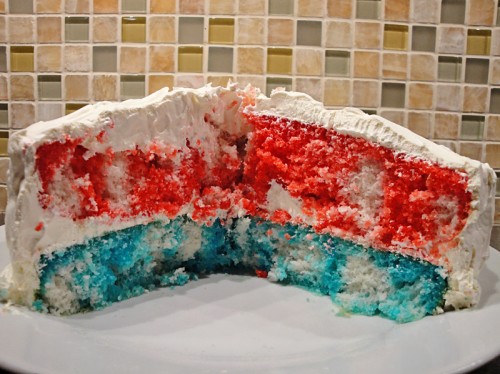 Ingredients
2 (9-inch) round white cake layers, baked and cooled
2 cups boiling water, divided
1 pkg. (3 oz.) JELL-O Strawberry Jello
1 pkg. (3 oz.) JELL-O Berry Blue Jello
1 tub (8 oz.) Cool Whip, thawed
Instructions
Prepare your cake if you haven't already. Bake and let cool according to box instructions.
Pierce the top side of the cake with toothpicks or a straw, about 1/2 inch apart.
Pour each Jello flavor into its own bowl. Add 1 cup boiling water to each bowl and stir for 2 minutes until the Jello is dissolved.
Gently spoon the strawberry Jello over one cake and then spoon the berry blue Jello over the other cake. Chill cakes for 3 hours.
Dip the bottom of the cake pans in warm water and gently remove the cakes from the pans. Place your blue cake on a serving plate and top with cool whip. Add the red cake and finish icing the cakes together with cool whip. Chill 1 additional hour before serving.
http://www.thehyperhouse.com/2012/06/patriotic-poke-cake/