Today is Harry Potter's birthday! Someone out there, please reassure me you already knew that and I'm not alone in my love of all things Harry Potter. When book 7 came out I was on vacation with my family for a wedding out in California. I made sure to get in line to get early access to the book and I managed to finish the final Harry Potter book before the wedding that night.
When the final movie was released I had a multi-day viewing party with a themed food for each viewing. The first thing I did was make some cups to drink my Harry Potter themed drinks in. Even a house like Hufflepuff deserves a mug.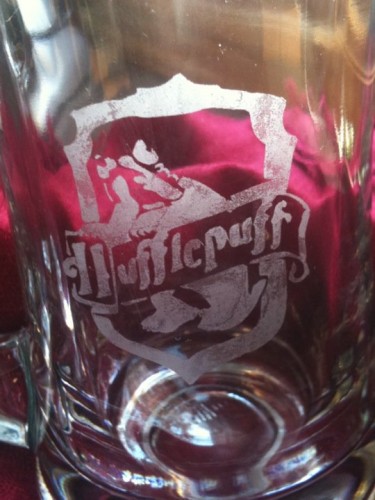 The mug itself was fun to design. I found some images for each Harry Potter house and used some software to edit them so I could cut them out with my Cricut. I placed a Cricut vinyl sheet
into my Cricut and cut out the design with that so I could adhere the stencil to a Target-brand mug. Then I filled the gaps in the stencil in with some Armour Etch
. You just dab the Armour Etch on with a foam brush and let it sit for a few minutes before washing it and the stencil off. The glasses are dishwasher safe and make great party favors- I made a batch for a group of friends for another themed movie night.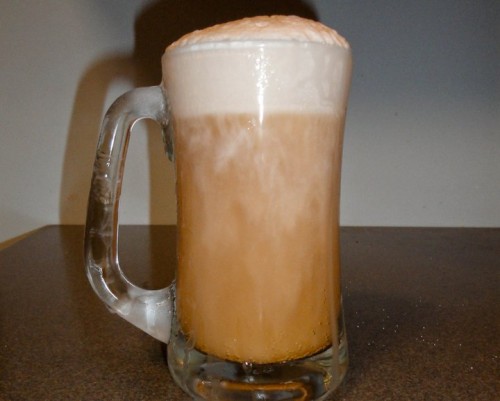 The glass was a perfect container for my homemade butterbeer. I haven't made it to the Wizarding World of Harry Potter but this is a tasty drink to make at home. I followed a recipe from Chica and Jo and had great success.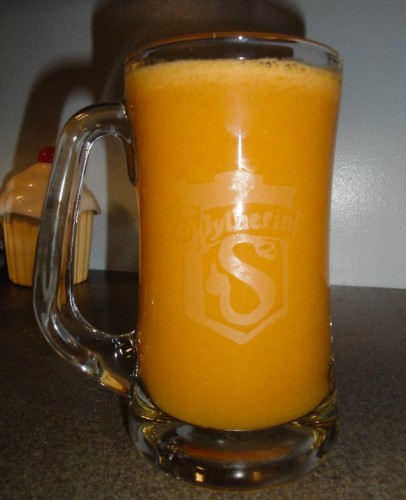 Drink #2 was some homemade pumpkin juice, this time displayed in a Slytherin mug. The recipe comes from Party Through the Parks, though I substituted Agave Nectar for Pear Nectar. I'm more of a butterbeer girl but pumpkin juice has a nice flavor to it. Speaking of butterbeer…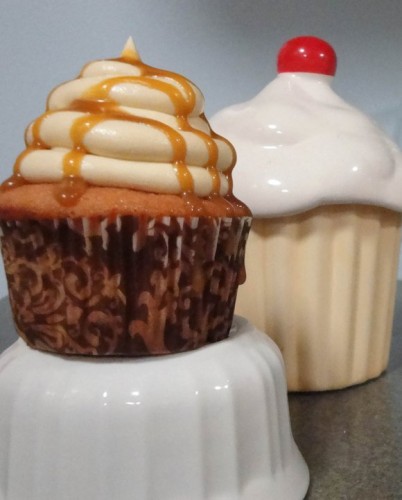 The butterbeer cupcakes from AmyBITES are amazing. They were my second favorite creation of the week (second to only butterbeer) and were excellent when paired with its namesake.
Movie night #4 featured a Bouillabaisse in honor of one of the dishes served during the welcoming feast for guests from Beauxbatons Academy. Every Harry Potter party needs a main course but it also needs an appetizer. Movie night #5 featured a sorting hat bread with several dips. Diamonds for Dessert has a great tutorial for making a shaped sorting hat. My version required more flour thanks to the Missouri humidity and it came out a little cranky but still recognizable.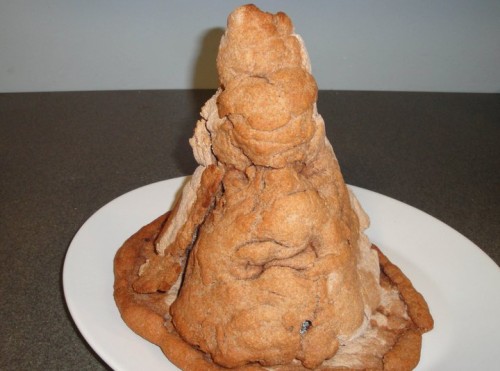 And what's a party without a dessert? For my Harry Potter themed dessert I made some Oreo truffles. Instead of dipping them in milk chocolate or dark chocolate I dipped them in some yellow candy melts. I also attached some white chocolate wings I had piped and made some flying snitches. I will admit that I only ended up making one with wings and the rest of the wings went straight into my mouth. They just tasted too good!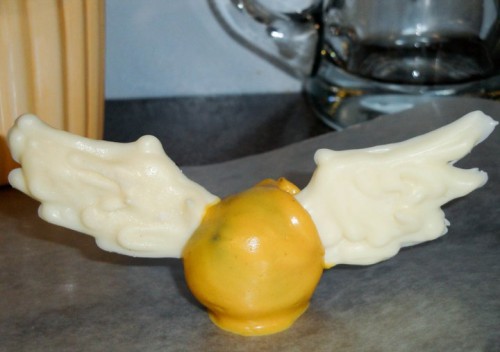 Now you know one of my biggest secrets: I have a weakness for themed parties and celebrations. I've been known to have Election night parties, a luau where my dog wore a Hawaiian skirt, and even sparkly vampire parties. Parties are a great way for me to get together with friends and family and have fun with corny foods and props.
Pin It