I have some catching up to do! My job was crazy all summer so I missed posting my July centerpiece on time so here's a quick view at what my patriotic centerpiece looked like.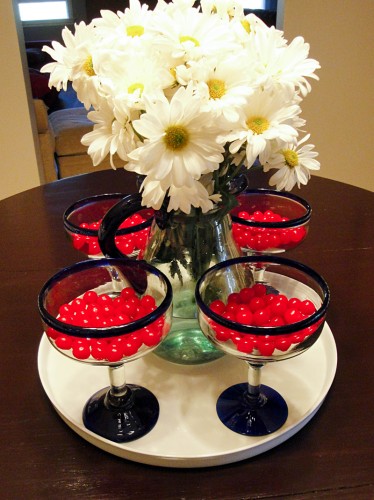 For my July birthday, my mom gifted me a margarita set I'd had my eye on. When I vacationed in Mexico last year I drank out of a similar set and I really wanted to bring the fiesta home with me. So I threw some daisies in it and called it a patriotic display. Sorry Mexico, don't hate me!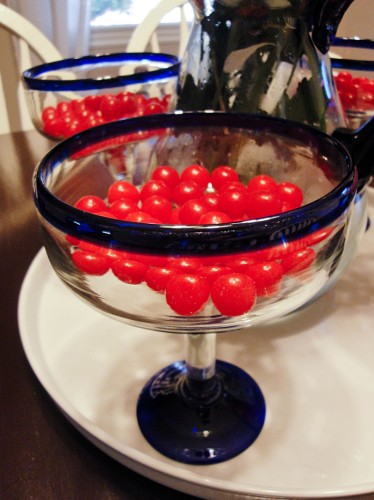 The best part of the centerpiece was having the brilliant idea to throw some sour cherry candies into the margarita glasses. The glasses worked as an easy handheld candy dish. They did not sit on the table very long. I must have looked like a crazy lady to my husband with me walking around with a margarita glass in my hand for a week (lies- a couple days) but it was just candy! Where's the harm in that?