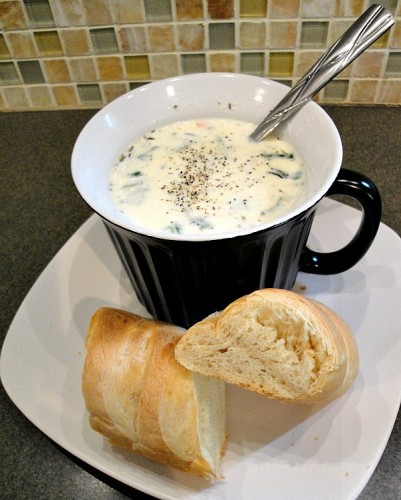 My new year did not start off quite as planned. I spent New Year's Eve at work, then at a lovely gathering at a friend's house. By the time I made it home from her house I had a fever and chills. I managed to get some awful cold (though thankfully not the flu) but I'm still recovering. I've got some medicine helping me fight this thing now but I don't think I've had this many illnesses in years. I hope it's just a fluke!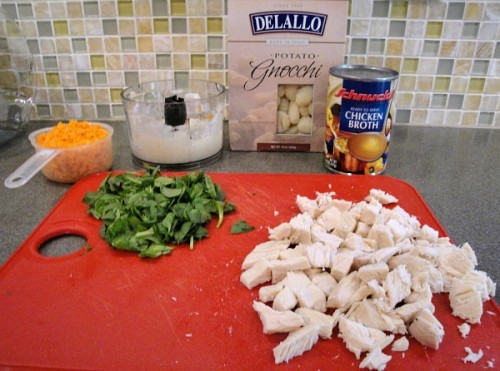 When I get sick, I always like soup. This soup I'm featuring today is so much better than the Ramen I tend to grab from the store. This is a copycat recipe you can find almost anywhere  based on the Chicken and Gnocchi Soup at Olive Garden. I'm not a huge Olive Garden fan (blasphemy in my Midwest city) but I do like to make a big pot of this at home. It has so much goodness in one pot: chicken, fresh veggies, gnocchi, garlic, and cheese.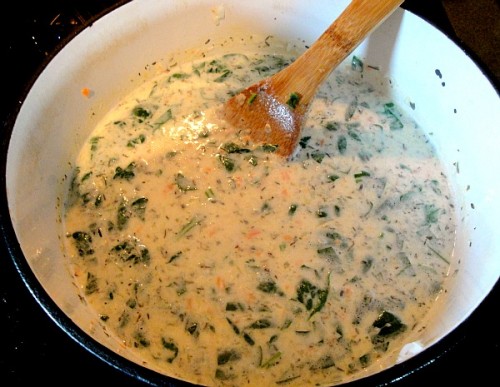 Ingredients
4 Tablespoons butter
2 minced garlic cloves
1 cup onion, finely diced
4 Tablespoons flour
1 quart half and half
1 pound potato gnocchi
1 cup carrots, finely diced
1 cup chicken breasts, cooked and diced
1-14 ounce can chicken broth
1 cup fresh spinach, coarsely chopped
1/2 teaspoon parsley
Freshly grated Parmesan cheeses
Instructions
Heat the butter in a dutch oven over medium heat. When melted, saute the garlic and onion until the onion is translucent.
Add the flour and stir until the flour has browned and a roux is formed. Let it cook another minute, then add the half and half stirring until fully incorporated.
Let the cream mix thicken while you boil the gnocchi in a separate pot. Strain the gnocchi after it is fully cooked and set aside as you prepare the rest of the soup.
Once your cream mixture is warmed and has thickened, add in your carrots and chicken. Slowly stir in the chicken broth. Let the soup thicken again and add the gnocchi, spinach, and parsley.
Serve your soup hot and topped with some fresh pepper or fresh grated Parmesan cheese.
http://www.thehyperhouse.com/2013/01/chicken-soup-for-the-sickness/
Pin It