Last post I was still trying to figure out where to start with the colors for my newest piece of furniture.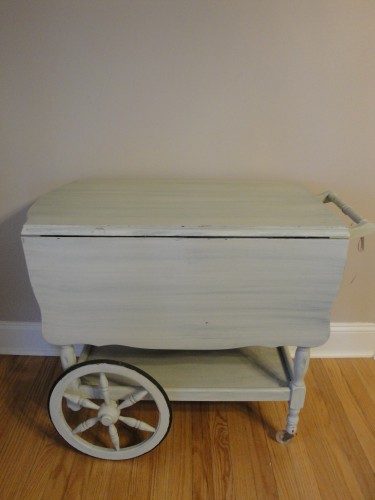 My bar cart came looking like this. The distressed light blue just wasn't what I was looking for but I like the bones of the piece. I recently picked up a batch of color samples from the store. The shades on either end were ruled out immediately when I saw them in the room. The green blended into walls too much and the aqua was just too bright. I was down to two reds and two blues.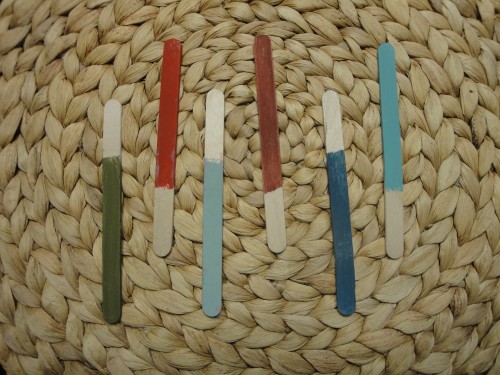 I did a crude Photoshop of the bar cart with the colors I had left. Nothing perfect, just an idea of what I liked. I think this was the most helpful way to rule out colors. I realized I really liked the idea of a pop of red in the room. Blue was just too safe for me and it will tie in perfectly to the red couch in the next room.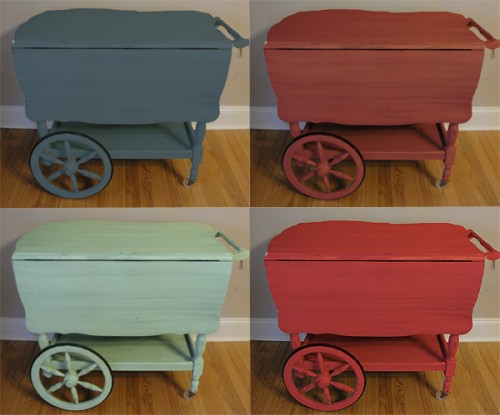 I'm not 100% sure which red I'll grab when I get to the store but I feel like I'm on the right track.