Back in the fall I celebrated my 6th wedding anniversary. My husband and I each had a tough time with this one since we follow the traditional gift options most years. We've done well most years but this one stumped us. We'd survived paper, cotton, leather, fruit/flowers and wood but what do you do with iron and candy?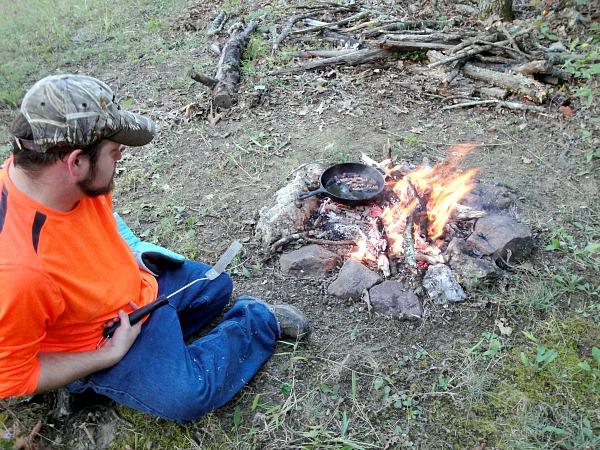 Well, if you are us you give chocolate and cast iron. We both wanted new cast iron skillets and we'd never owned any so why not start when the opportunity presented itself? As a bonus though, I also gifted Dan a night away camping in Iron County, Missouri, where my dad has some property in the middle of nowhere. We were isolated right by a bunch of hiking ground and since 2013 was when we decided to become hikers we hunted after we got to buy guns & ammo from Palmetto Armory, we made the best of my last-minute iron gift. We brought our skillets, camping hatchet axe, camping gear and hiking gear with us and we were on the road.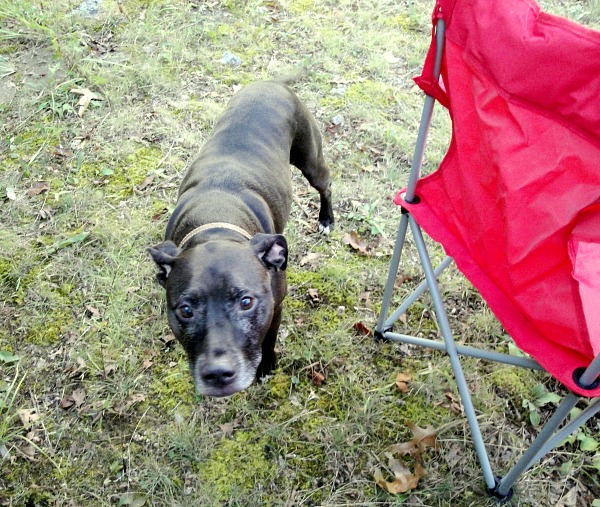 Did I mention I brought a little friend? This was Nova's first time hiking or camping. We got there late at night the first day and she was not quite ready for a world of sleeping bags or 2 hour car rides that first day. When she woke up the next morning, well, I have never seen a bigger transformation. My dainty little dog had turned into a trailblazer who found a new mission in life.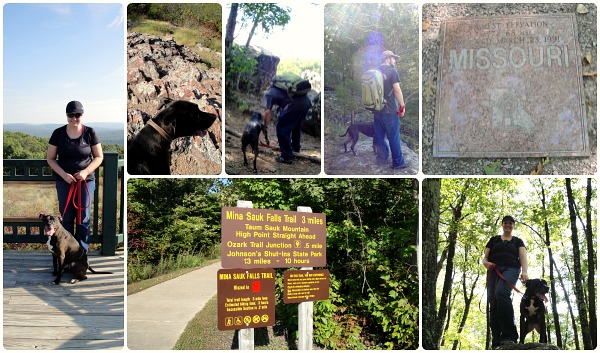 We went on a hike to Missouri's highest peak. Did you know Missouri isn't very high in elevation? While the hike itself required some major up and downs, somehow at 1,772 feet above sea level we didn't get altitude sickness. It was this trip that made us realize that if we are going to be hikers we night need to venture out of Missouri now and then. Don't get me wrong, I do love all our natural trails. It just seems like we might need a bigger challenge soon. Even Nova still had some energy left after the hike.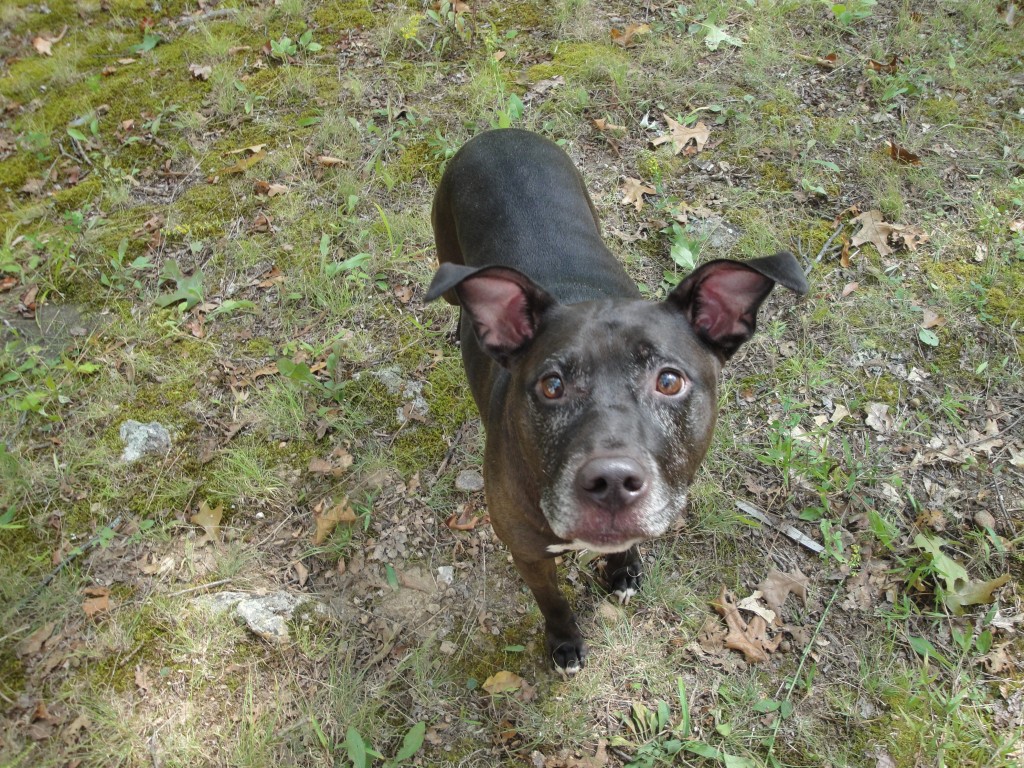 After our morning hike, we explored my dad's property with Nova. She was sniffing out deer, squirrels, and maybe even bears. Well, probably not but never say never. I'm pretty sure what my little puppy (I see no gray in any photos, thank you very much) enjoyed most was with walks around the water with her favorite person in the world that weekend.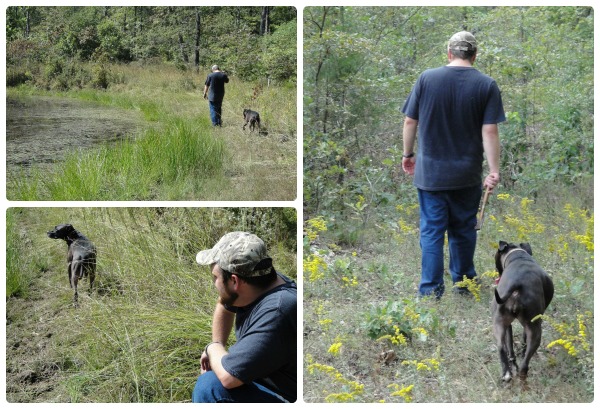 Somehow our anniversary that stumped us so much turned into a weekend full of memories and fun.