I've been having a bit of a time getting into the Christmas spirit for reasons that will soon be clear. I did make a few attempts to get in the mood though.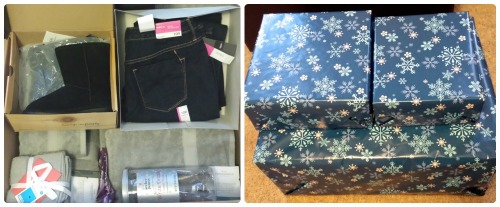 One of my 30before30 goals was to adopt a family for Christmas. I had no idea how hard this would be. I work for a satellite location of my main employer so I couldn't easily join their program, my church wouldn't be doing theirs until far too late for me to be prepared, and when I called the country social services program they were all out before the middle of November. That's an amazing thing for all those families but I knew there still had to be a market. I managed to find one via my last employer's giving tree, getting a mom and her daughter. I made sure to get them everything on their list and threw in a few extra holiday treats and gift cards so they can do some extra shopping too. It was an easy project but one that did make a difference.
The other way I got into the holiday spirit was by going on my last date night of the year. Another of my 30before30 goals was to go on a monthly date night for all of 2014. Date night had to be a meal + an activity. Can I just say I chose the absolute worst year for such a goal? (Don't even get me started on the goal for Peru…) I had my job go from decent to destructive, I got a new job, had to start a new satellite office for my employer, my husband's job took up a lot of his time, I stopped working out, my commute doubled/tripled, someone hit my car, a beloved high school teacher of mine passed away from cancer which sent me on a minor freakout, I decided to buy a house in January and spent all year looking, and decided to sell my own home. I don't mean to say that my year was a bad one but it was unnecessarily stressful and I really just want to move on to 2015 and all its potential. Date nights for this year were hard due to scheduling, snow, stress, and at times being a little unhappy with where things stood in life. That's probably why I wanted the date nights more than ever but there were moments when trying to grab a meal and a movie seemed like the most painful experience in the world.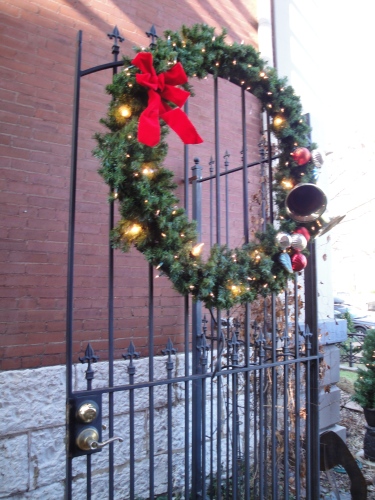 Thankfully our December date night was a much better ending to the series. All those issues from before were over. My husband and I decided to take some time off work so this past weekend didn't have work looming over us. We took my parents out to the Lafayette Square Holiday Parlor Tour in St. Louis. Lafayette Square is an old historic neighborhood in one part of the city. It was hit by a tornado years ago and parts of the neighborhood fell into decay while others aged and needed improvement. Starting in the 1980s the neighborhood improvement picked up the pace and they started renovating what could be fixed and doing matching infill to keep up the historic charm of the neighborhood. Now upscale bars, small businesses, art galleries, and brunch spots have moved in. When you see bad things about St. Louis on the news, know that the city and county are huge places and there are so many great things here.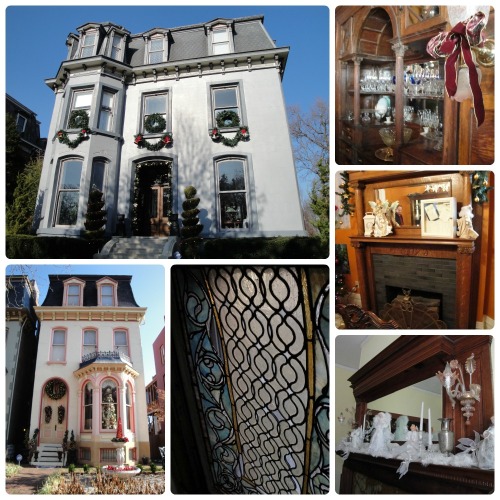 A few times a year homes open their doors for tours. It's a great chance to see how people have improved their homes, their antique decor from this website with a big variety of antique art for sale, or just their fun touches on the houses. And if you're looking for a good cash buyer, We Buy Houses in any condition.
After making it to most of the homes we jumped to the county for a meal at Pastaria. Pastaria is run by one of the top chefs in STL and the country, Gerard Craft. Pastaria isn't one of those snooty kinds of places though. You can get pizza, pasta, and gelato and go home happy. The gelato is always a fun experience. Last time I went I got a salted caramel. This time I ended up with a blackened carrot while my parents ended up with a parsnip one. You just never know what you'll get except you'll be stuffed when you leave.
Date nights ended on a good note. I hope in 2015 we can keep making our best attempts to go on date nights and they can be a bit more spontaneous and convenient.