Archive from March, 2015
I'm hoping that these posts can fill in the gap on what keeps me busy when I'm not blogging. There's so many months of gaps to fill and such little time so here's a way I can try to live in real time.
Foods
This month I had some great meals at Scottish Arms (amazing fish & chips) and Rooster. Highly recommend both.
Best recipe of the month- chicken shawarma. I can't deny my love of this dish.
My freezer is still empty from the move. I've finally been able to catch up on meats but I'm still behind on all the other things a good freezer has. What are your favorite freezer meals? I feel like now is the time to try something new.
Entertainment
Anyone else love Unbreakable Kimmy Schmidt? I find myself quoting it with my husband all the time now. "It's a miracle!" "I love you, don't get lice!" It's great for 30 Rock fans or people who love bright colors and humor.
I mentioned a while back how obsessed I was with Serial. Now I'm catching up on The Wire only a decade or so late. (Free for Amazon Prime members)
I made it to Kinky Boots at the Fox Theatre and found it charming and entertaining.
House
It took me a month but I finally got a rug I ordered back in February from Ballard Designs.
The kitchen cabinets on all levels have their pulls. I should have a post on that soon. If you don't have hardware on your cabinets yet, get on that!
Ikea doesn't open in St. Louis till later in the year so I had to buy some things online. Yesterday I bought some supplies at Home Depot so I can fill some rooms with organization.
On the Web
My husband showed me these beer cap maps and now I'm convinced I have to get one.
I'm in a love/hate relationship with the Gawker network but I love Millihelen. There's talk of fashion and beauty but in relationship to feminism, what we decide femininity is, and cultural differences. Be sure to check out the mall makeovers from around the world.
Need to bring a dessert for Easter? Mix it up with these spring floral cupcakes. Or just bring me a carrot cake. I'm flexible.
Personal
I have a job in the midst of the St. Louis innovation community. Sometimes it is a bit of a man's world. I can sometimes go almost a week without seeing another woman in my workspace. Even when you think we're making progress sometimes the truth is right in front of our eyes.
I've been taking walks around the neighborhood. Can I just say how crazy it is that I've never really lived anywhere with sidewalks before? I'm obsessed. I'm also trying to walk more because somehow I've gotten plantar fasciitis from the aforementioned workplace. Only me!
My brother's girlfriend was in town so we all visited the St. Louis Zoo earlier this month. It had been years since I'd been and it couldn't have been a nicer day.

I've been trying to do a good job keeping up on the date nights that I did last year. Not every month gets a meal + activity and some months get a good helping of both. This month the husband and I went to the St. Louis Art Museum. They were having an event called "Art in Bloom" but I also wanted to see an exhibit due to close that weekend. I'm so glad we went since the evening turned out to be really fun.
There were all kinds of floral arrangements based on works of art and to see the inspiration next to another piece of art was a nice way to gain perspective on the original piece and the floral design. Like here, I was able to capture most of the inspiration piece with the original art.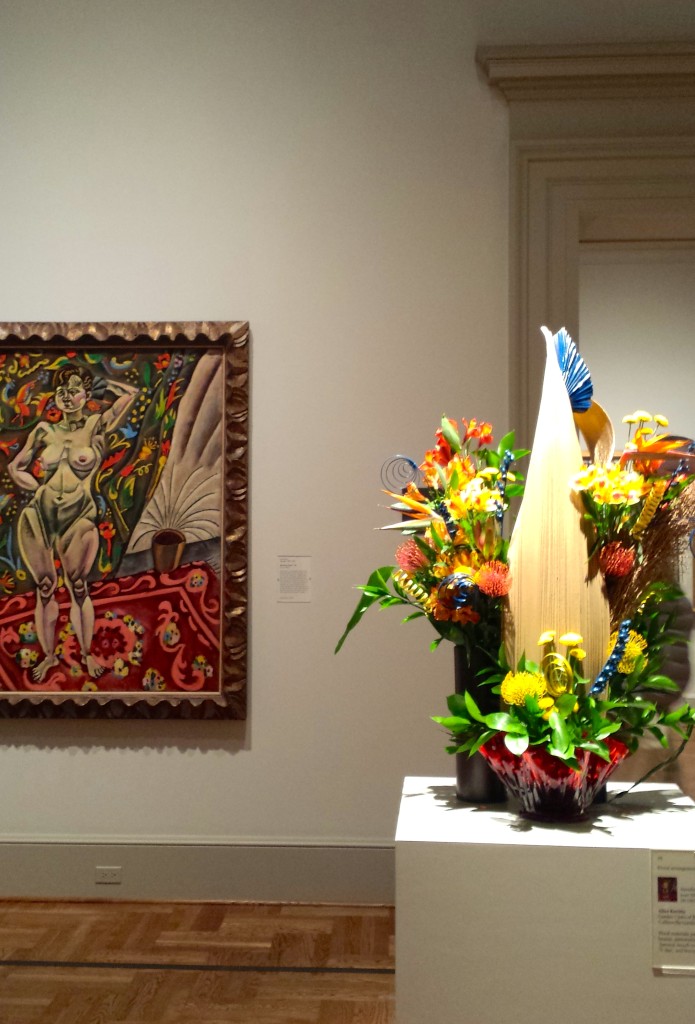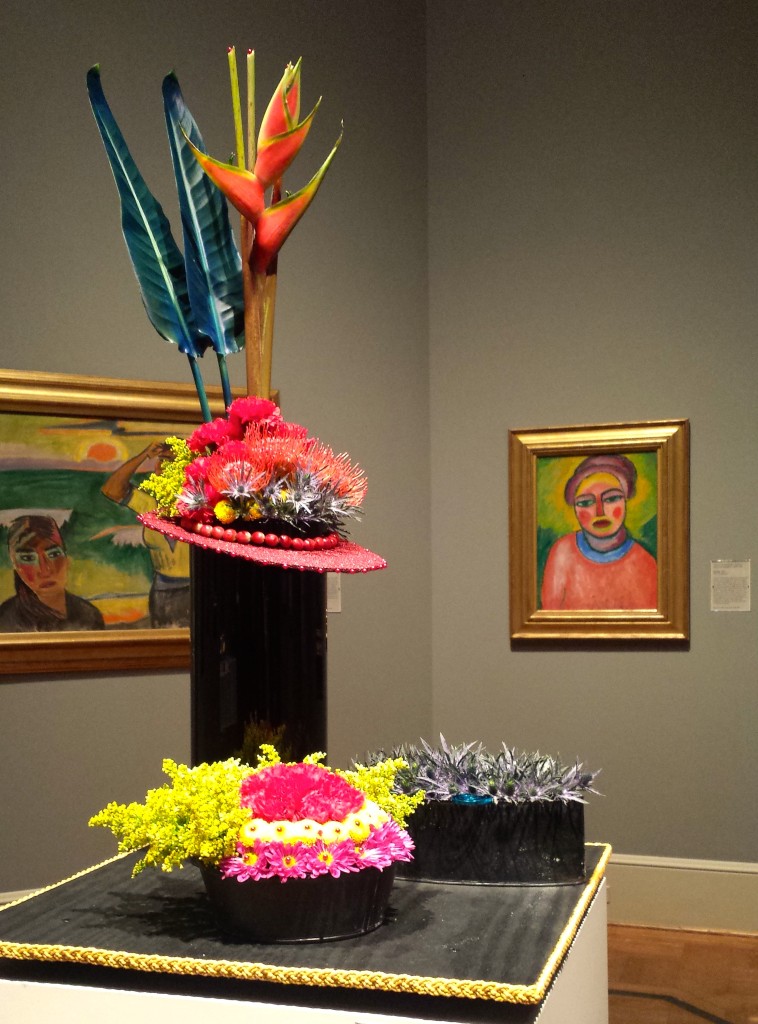 Some inspiration was more abstract than others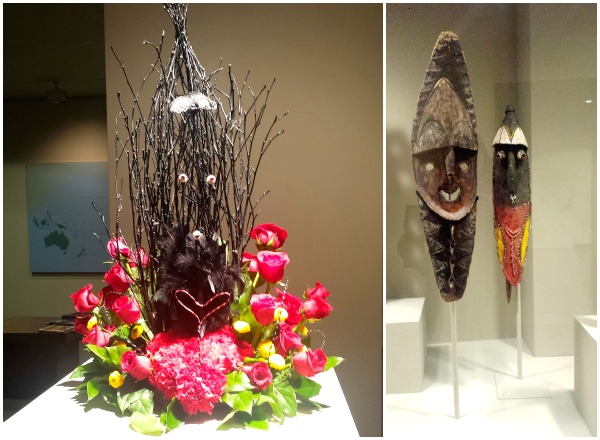 While others were more traditional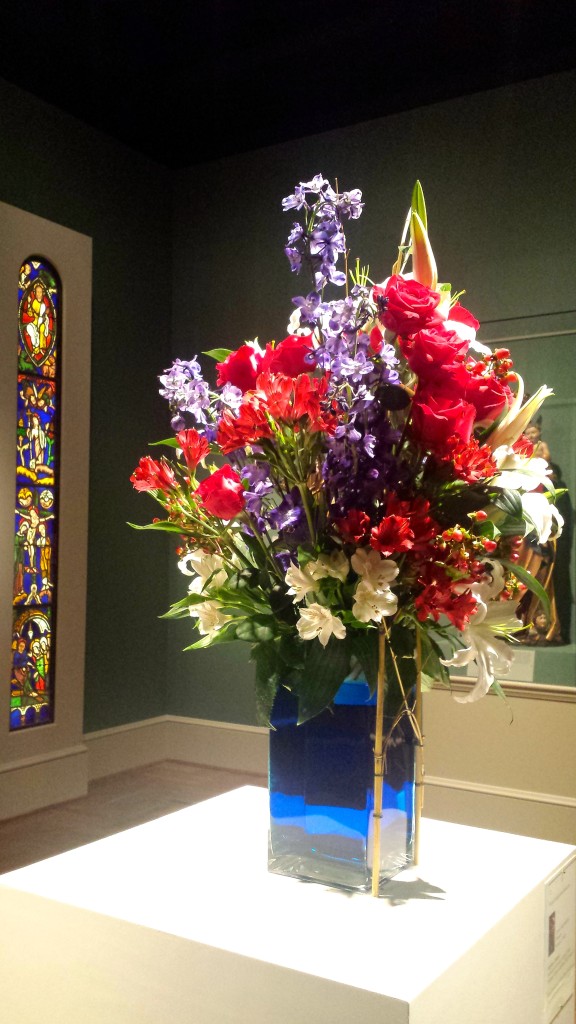 The other part I was there to see was the Nick Cave exhibit. Cave is a Missouri native and his pieces really felt anchored in sculpture and fashion. Each piece felt like it had so much movement and so many levels to it.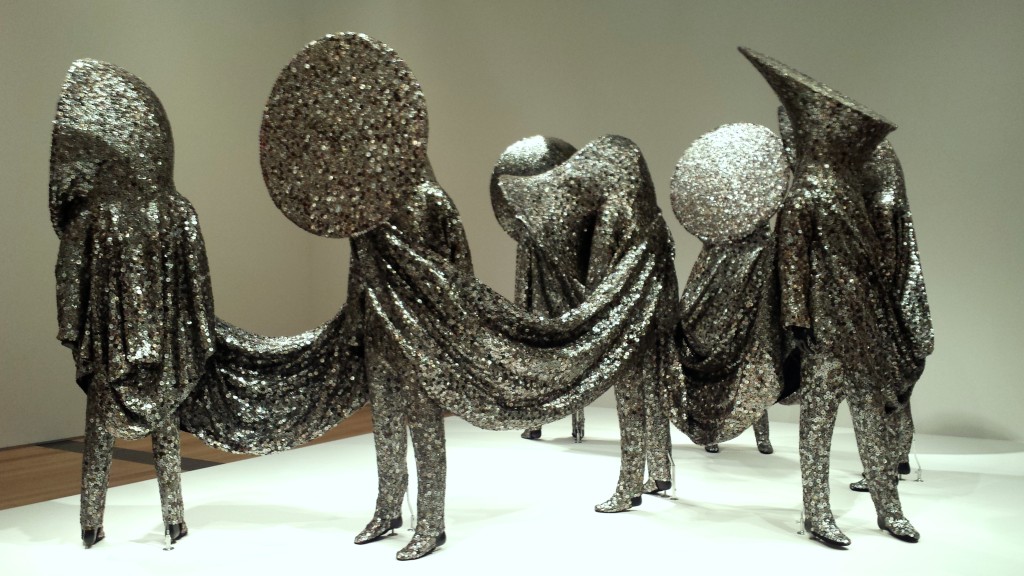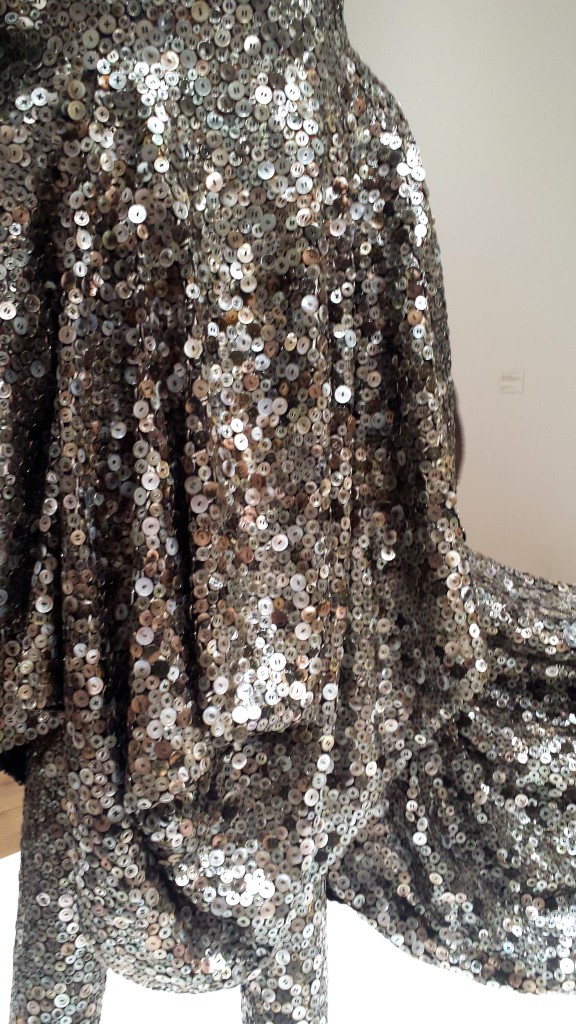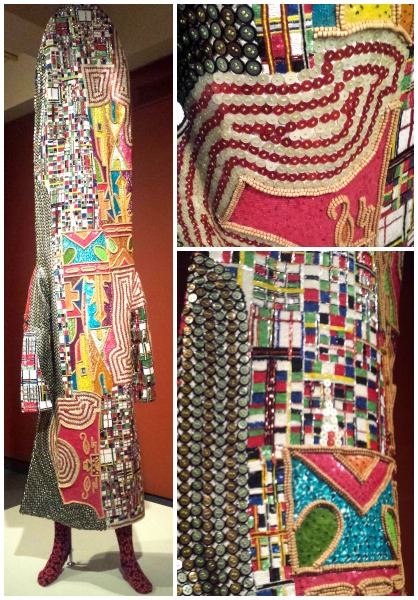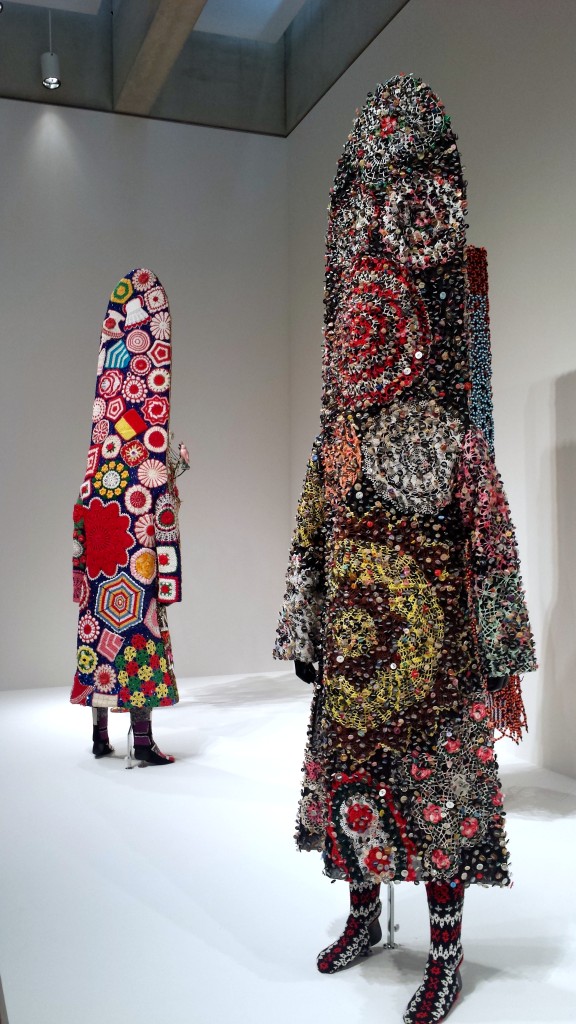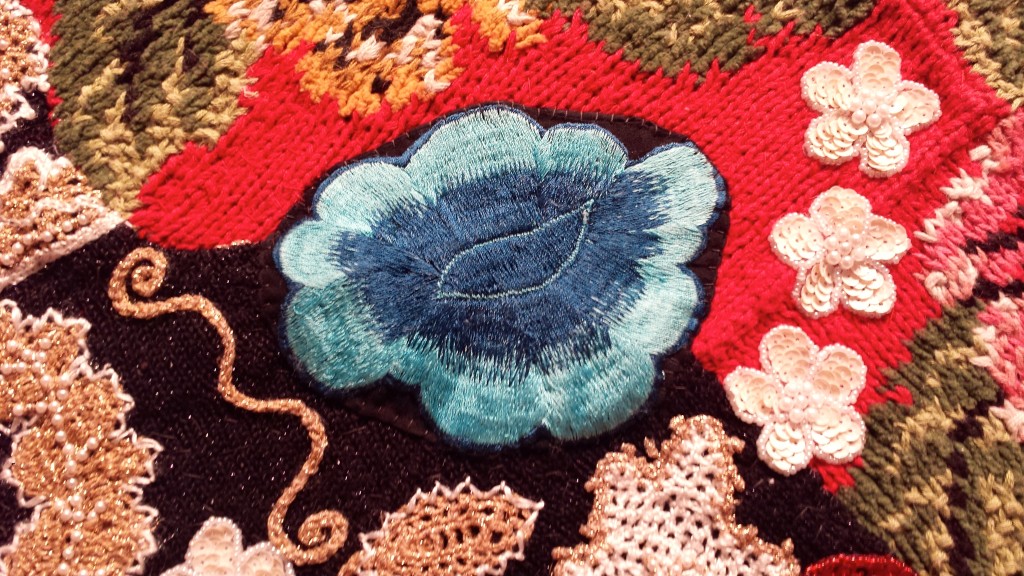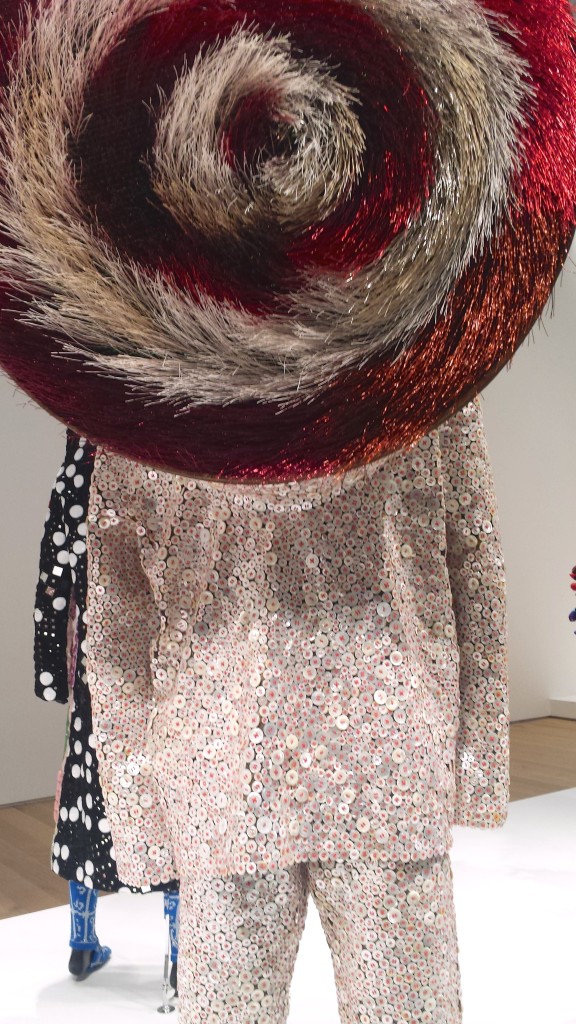 It's so nice to live closer to the St. Louis Art Museum and make time to see these kinds of events. Here's a list of their current exhibits and this Friday don't forget it is time for another SLAM Underground.

Onto the final floor of the new house. (First floor, second floor) This space is where we go to escape everything in the world each evening.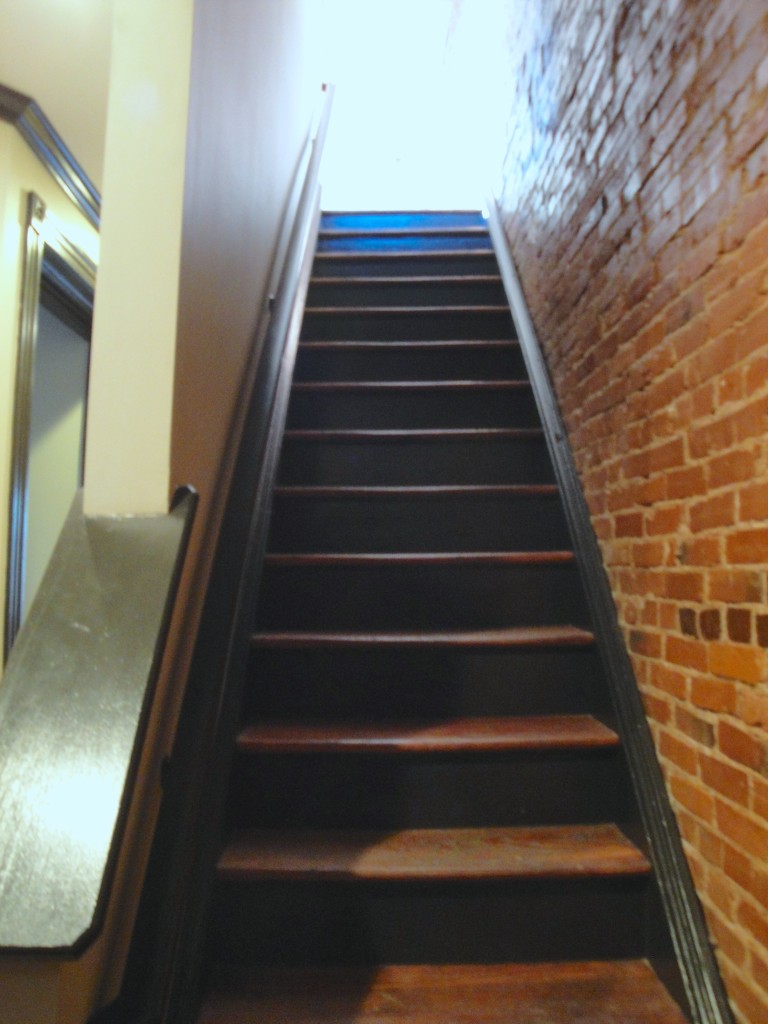 When the husband and I first toured open houses we found this one house with a bonus space on the third floor. While that wasn't the one for us, we both fell in love with the concept. Thankfully we found a space of our own.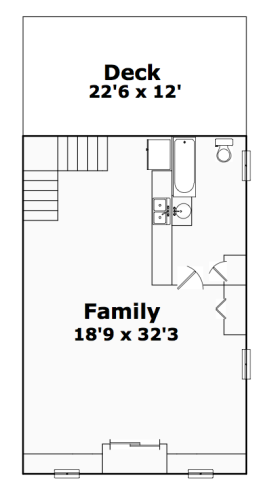 I can't decide what I like best about this space.
That I have another bathroom. (Can you believe I lived for 7+ years with just 1 bathroom in my last house?) We just have to make sure that our septic system is well-maintained to avoid a toilet backup.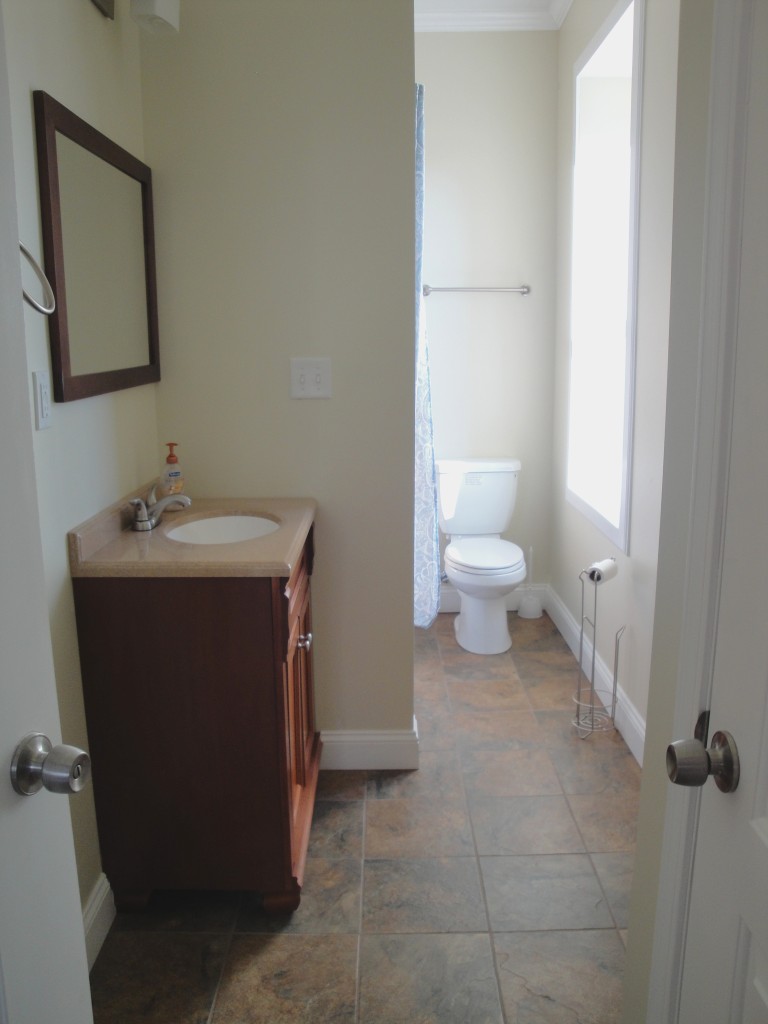 That I have this wide open space to fill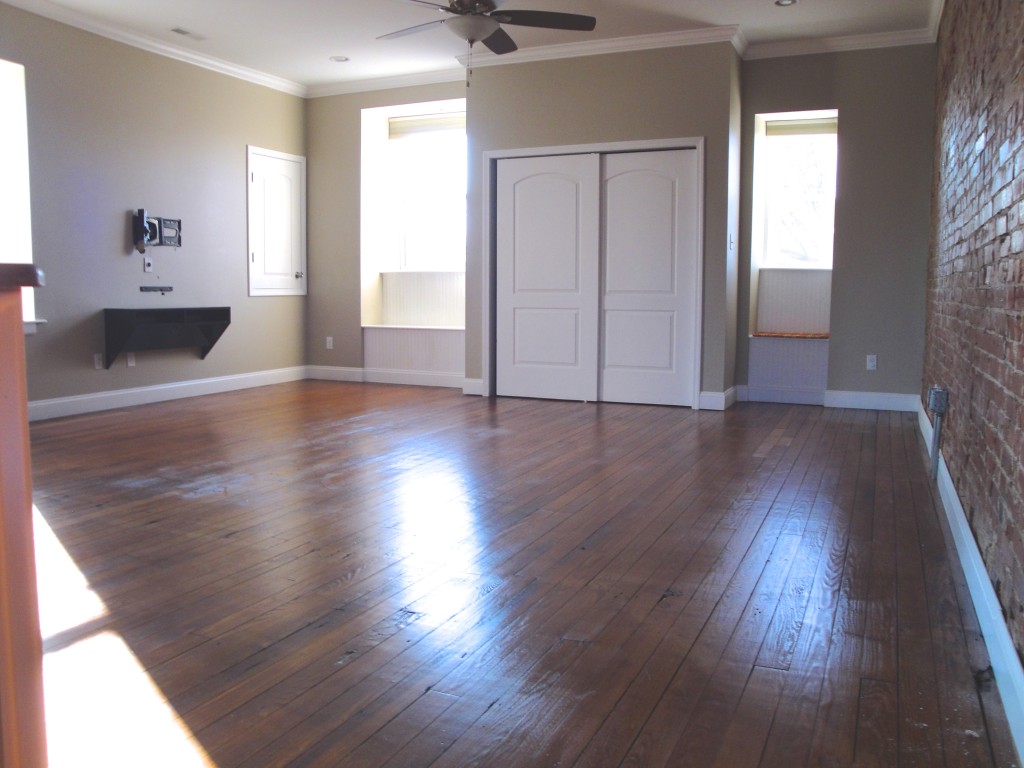 That I have this crazy kitchenette (that the old owners left all their beer in)
Or maybe that this staircase goes to a rooftop deck inspired in IPE decking catalogs that has an amazing view.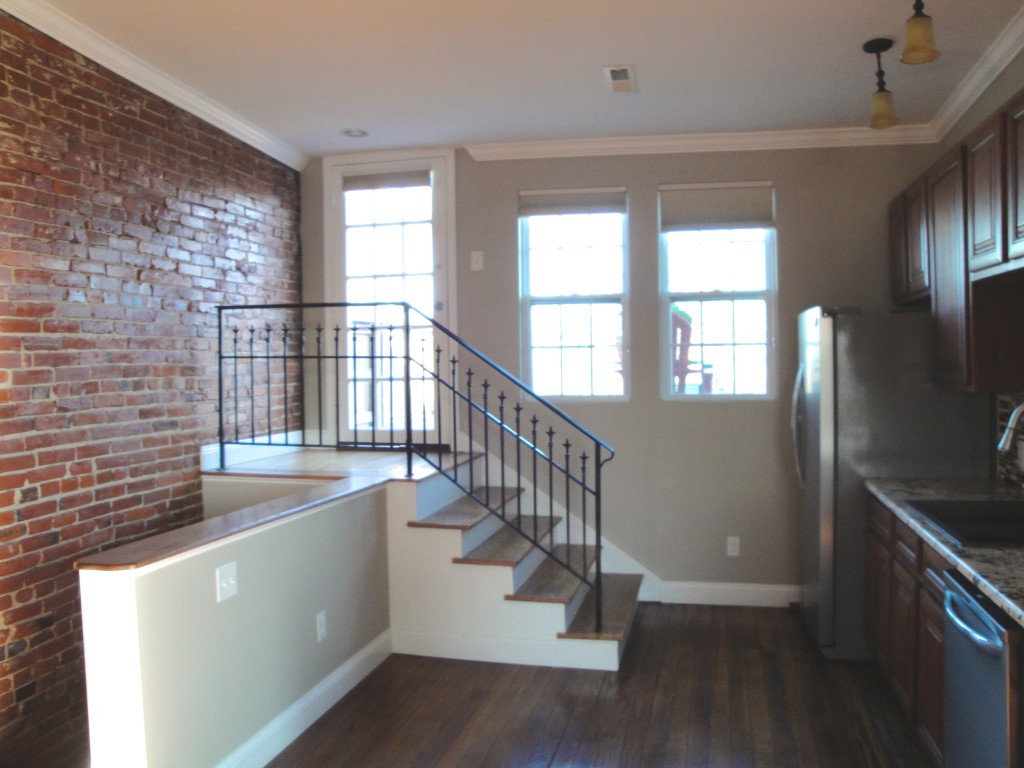 A view that you'll have to wait and see!

When we last left off, I'd shown you the first floor of the house. Now up the old staircase to the second floor. A quick note- this used to be a 2-family home. I have just scratched the surface into hunting down my house's history but this wall you see here would have been fully closed off and this staircase would lead to the second story/second family property while the entire first floor belonged to another family. Kind of crazy to think about.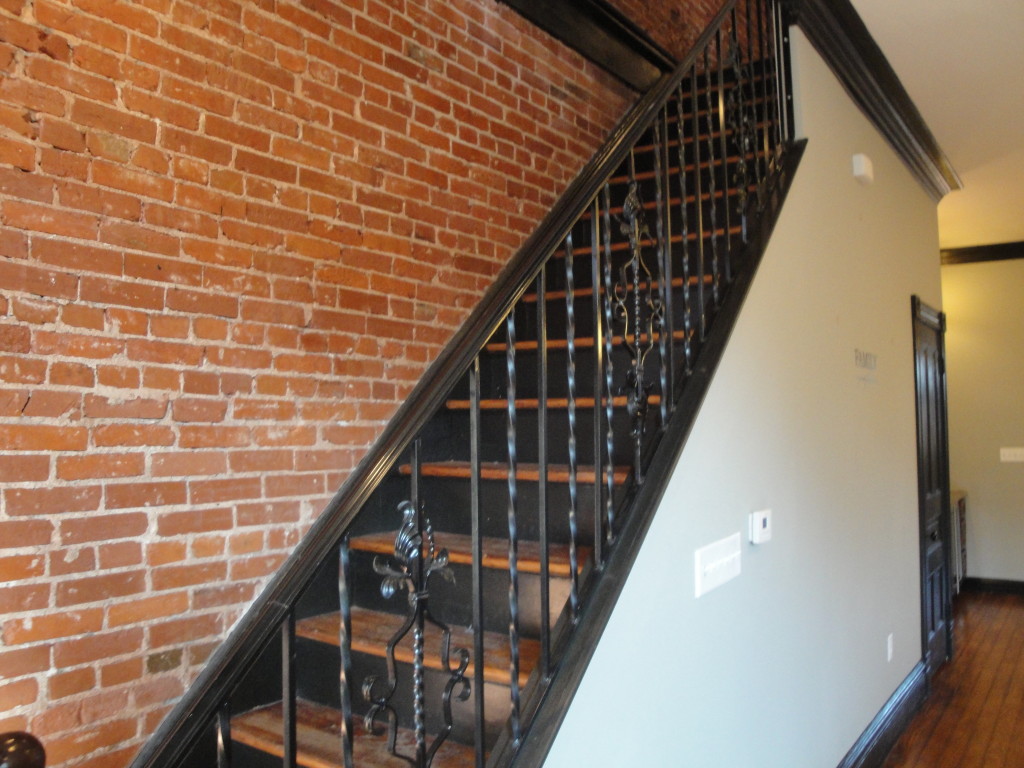 Once again, here's a layout to help you orient yourself in the house.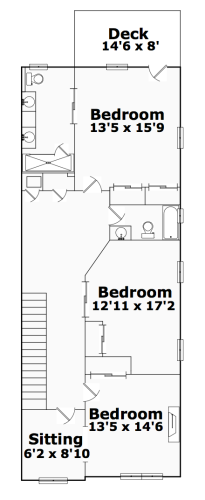 We're combining that front bedroom/sitting room into an office for the time being. We've got some crazy plans to seal a roof with the help of roof replacement professionals such as roofers near Spring Branch for a desk that we still need to work on and some major built ins we hope to include but we have hopes that it'll end up really nice since we will. You can visit their website to find more details.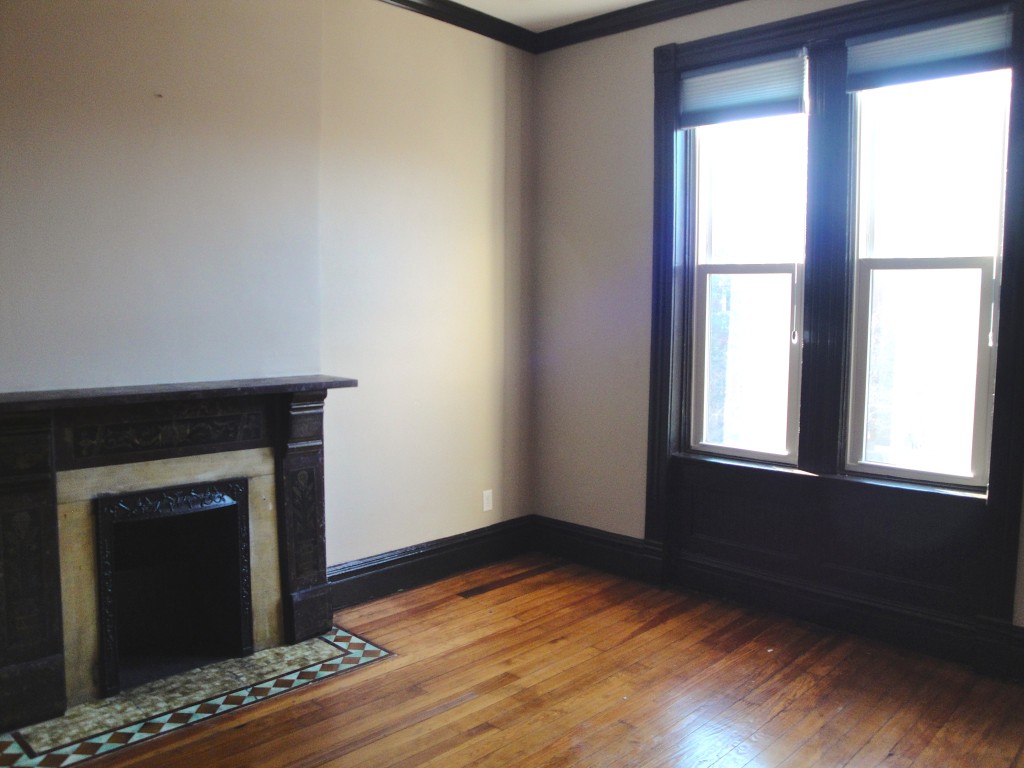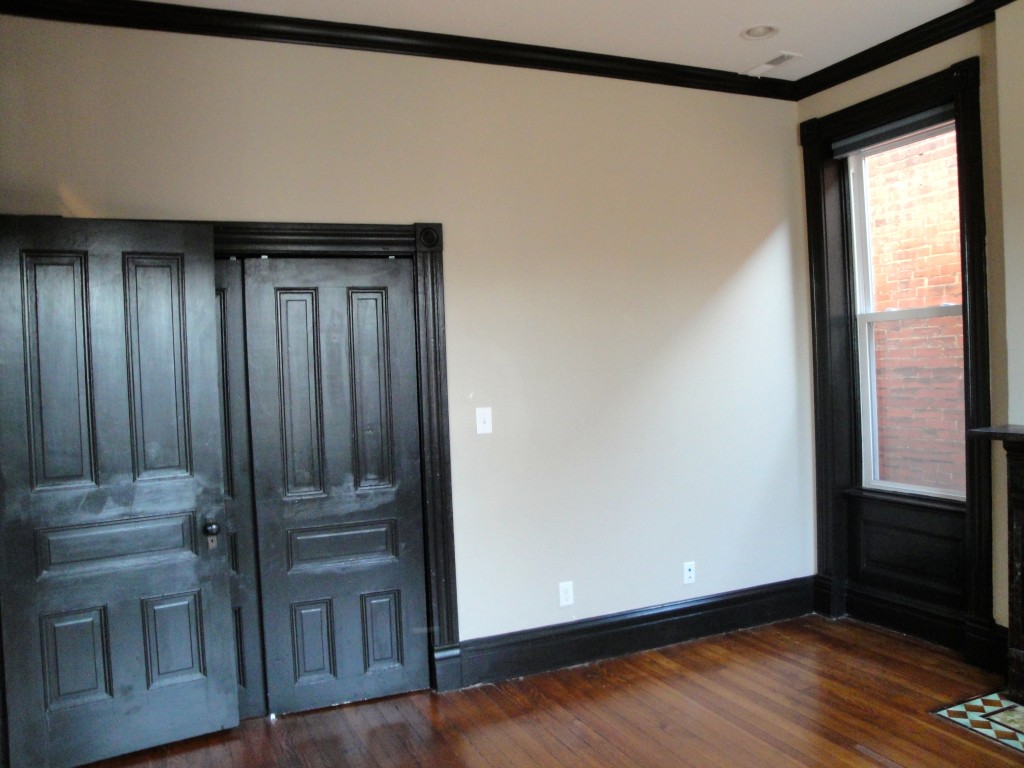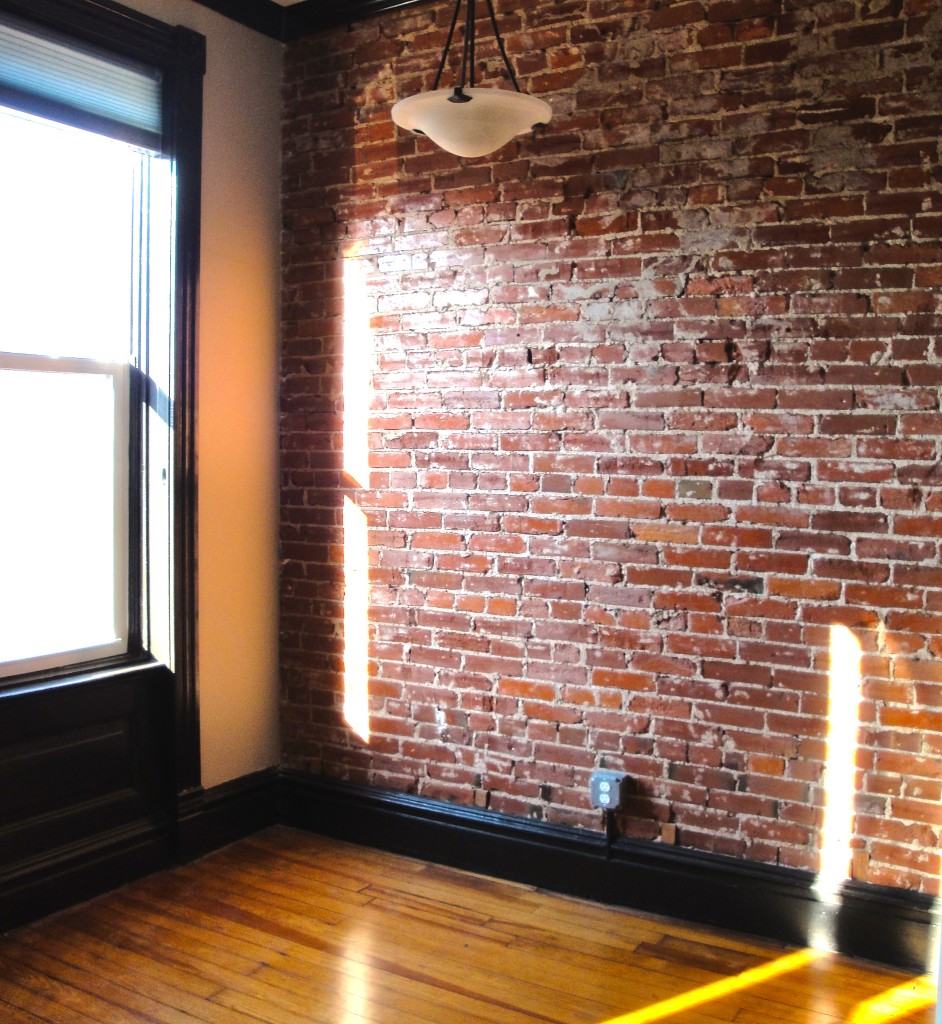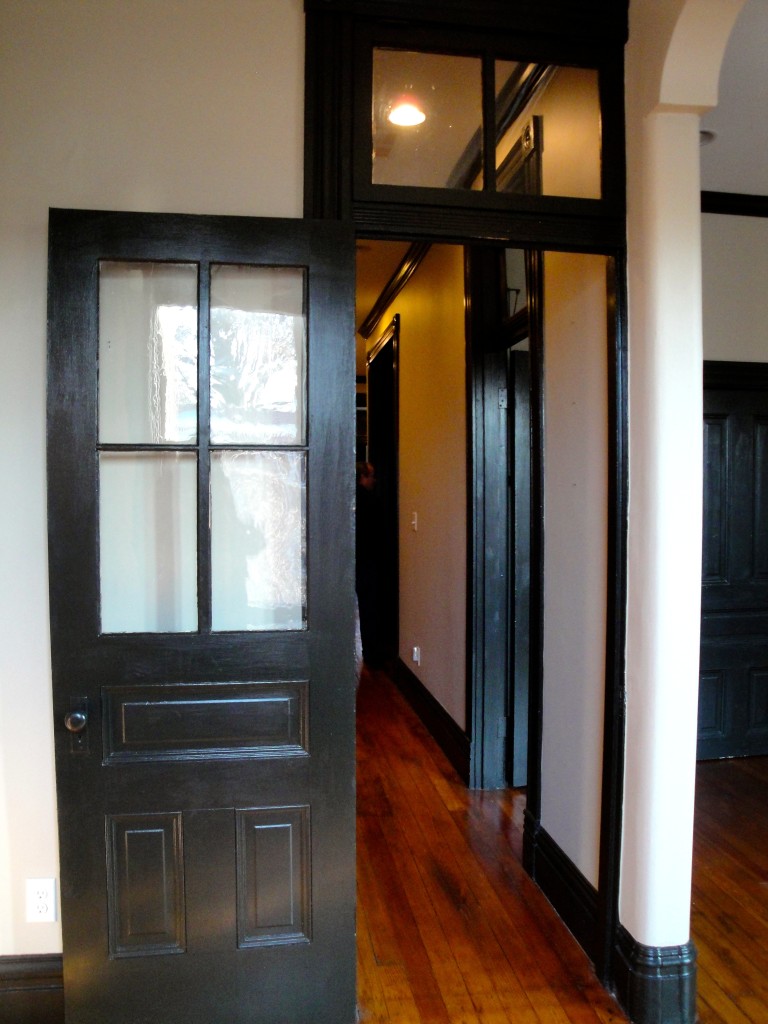 The majority of the walls involve doors, windows, or fireplaces so as you can see it can be hard to fit in living room furniture. Hence all the planning we're doing so far.
Looking for the best outdoor griddle along with other furniture options? We recommend visiting this website for more.
We've got a guest bedroom that we're just using for storage right now. Hopefully the guests stay a way a bit while we figure out some things around here. When we do pretty it up we have a really nice brick wall and pocket door to work with. For extra storage space there are other outdoor storage companies that provide quick declutter solution and you can try this out.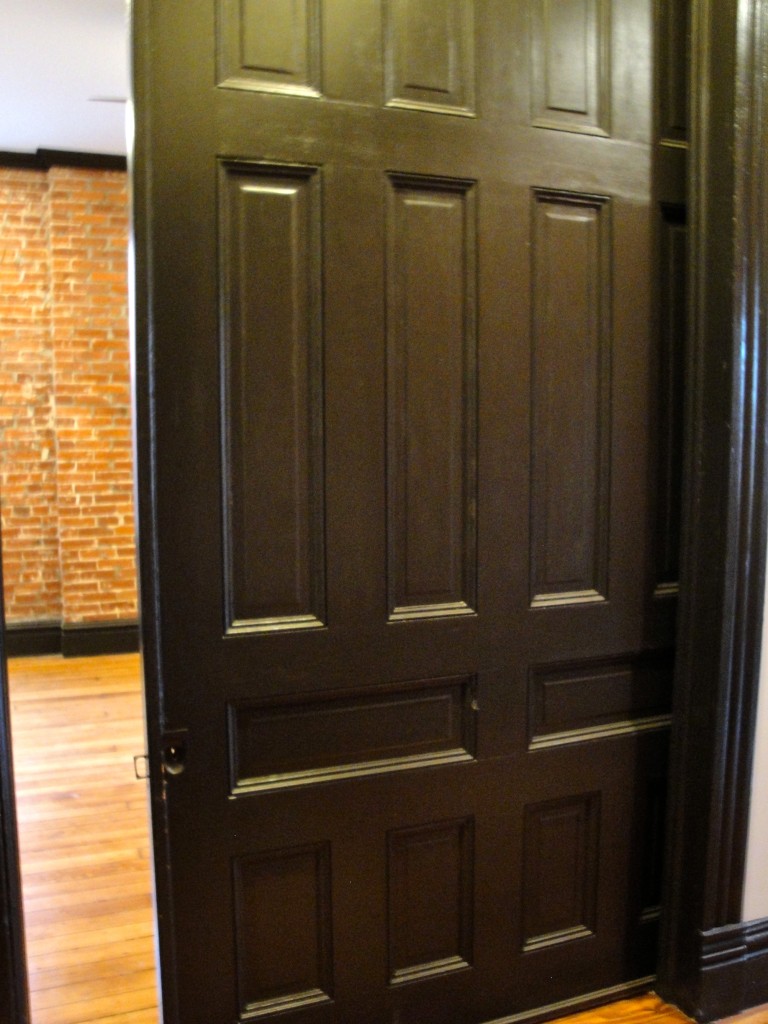 There's also a nice guest bathroom up here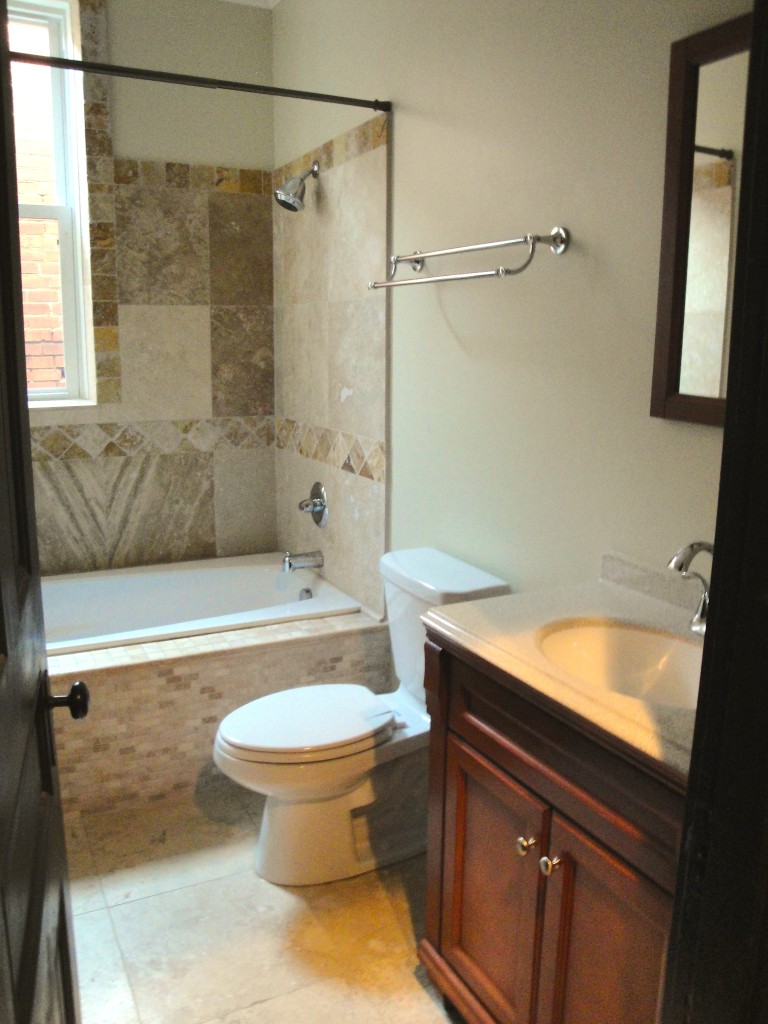 As well as laundry and linen closets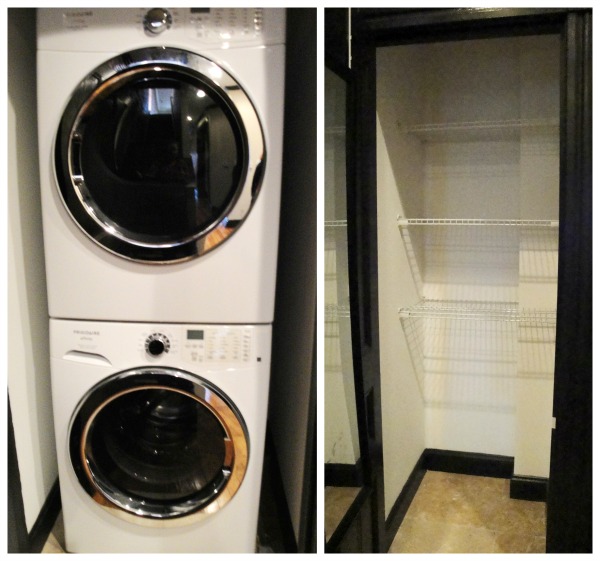 Then we come to the master suite. Let me tell you right now that this area has been a pain since we moved in thanks to the lack of weatherproofing on doors and windows, a squirrel getting into the bathroom vent, and yet I still love it. I have been getting squirrel removal service from a company that does a thorough job. For all other pest control like bat control, I call True Pest Control for their amazing service.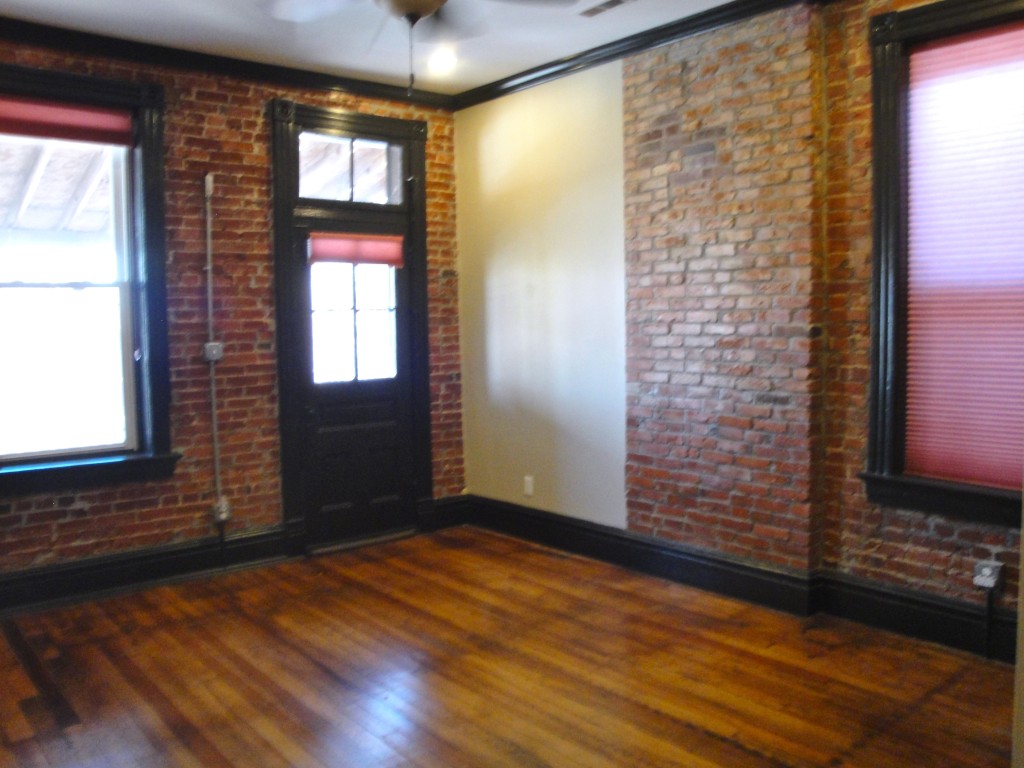 This door here goes out to a deck. We've got it sealed off for winter right now but we hope to get out there and get planting soon. I'll make sure you can see it when I show some exterior pictures.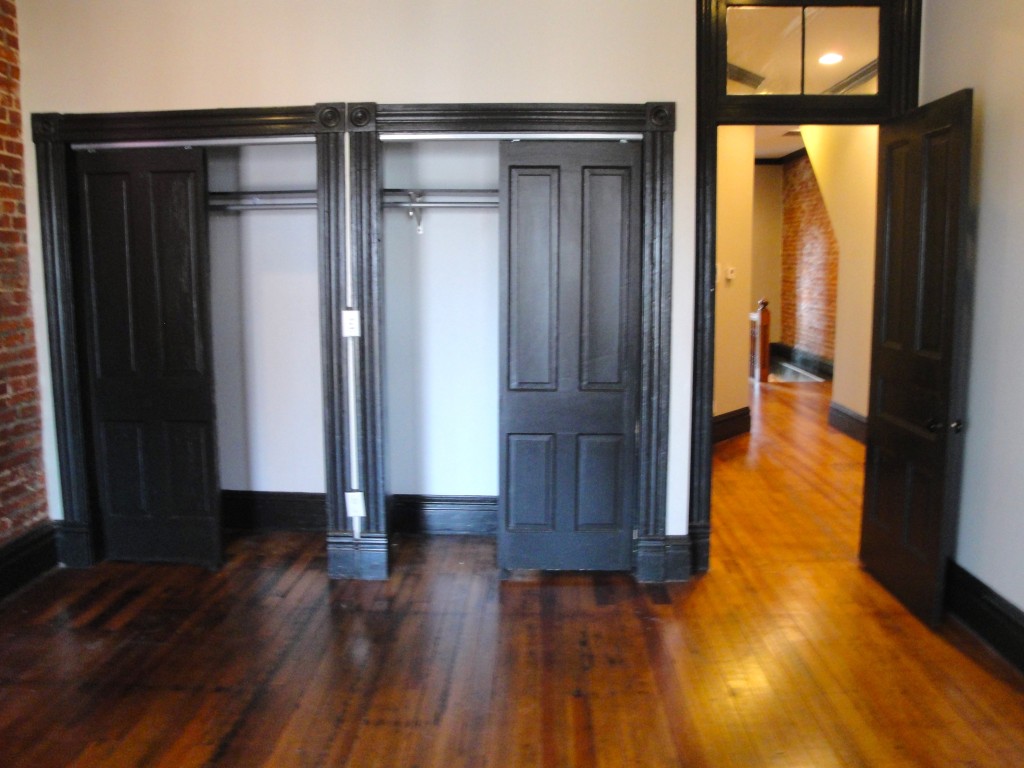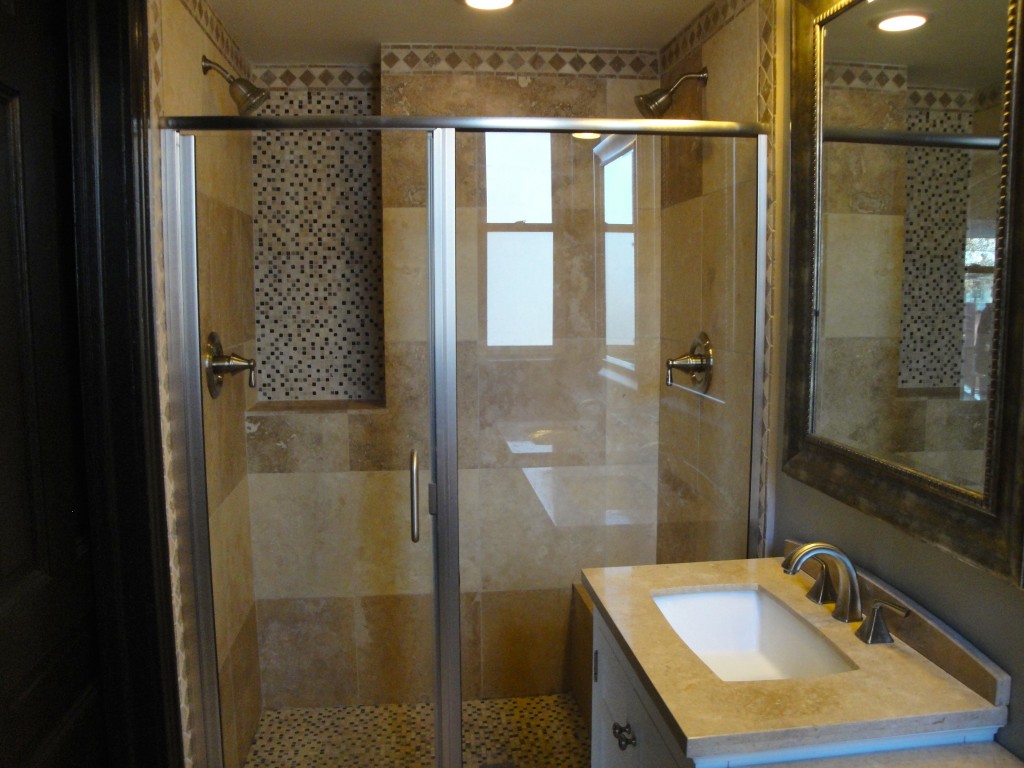 There's still some things to improve upon on this floor but it already feels like home. I hope to be back soon with some pictures of the third floor.