Onto the final floor of the new house. (First floor, second floor) This space is where we go to escape everything in the world each evening.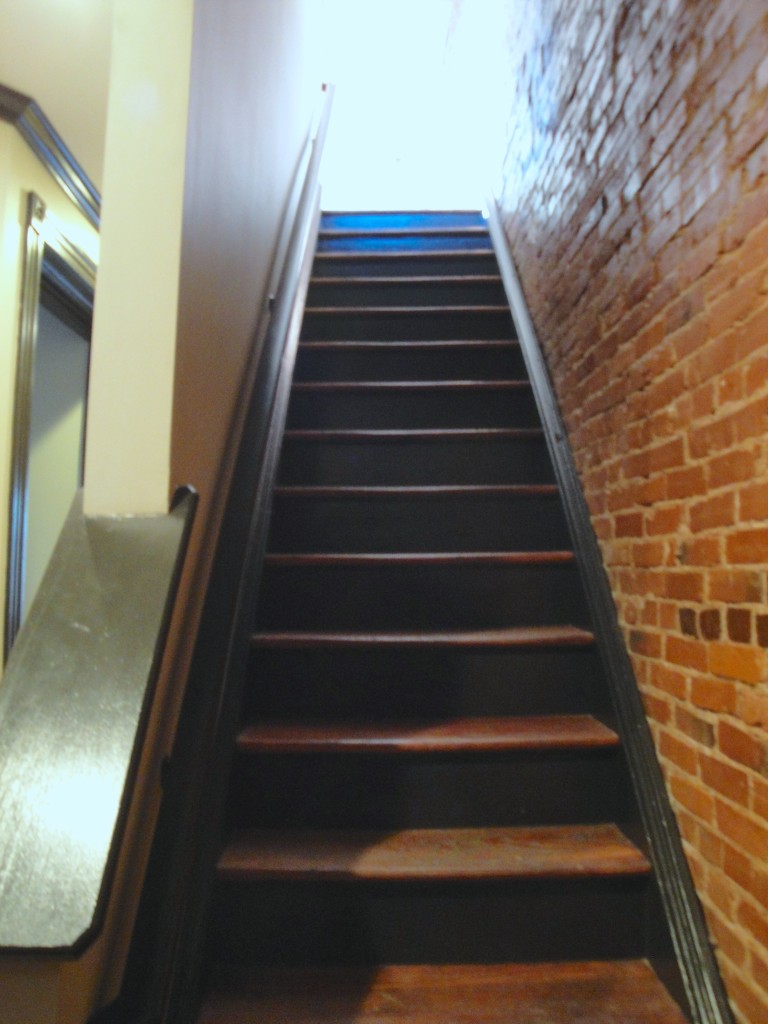 When the husband and I first toured open houses we found this one house with a bonus space on the third floor. While that wasn't the one for us, we both fell in love with the concept. Thankfully we found a space of our own.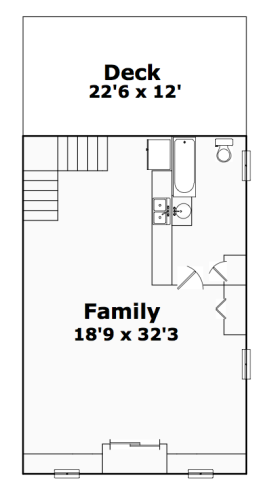 I can't decide what I like best about this space.
That I have another bathroom. (Can you believe I lived for 7+ years with just 1 bathroom in my last house?) We just have to make sure that our septic system is well-maintained to avoid a toilet backup.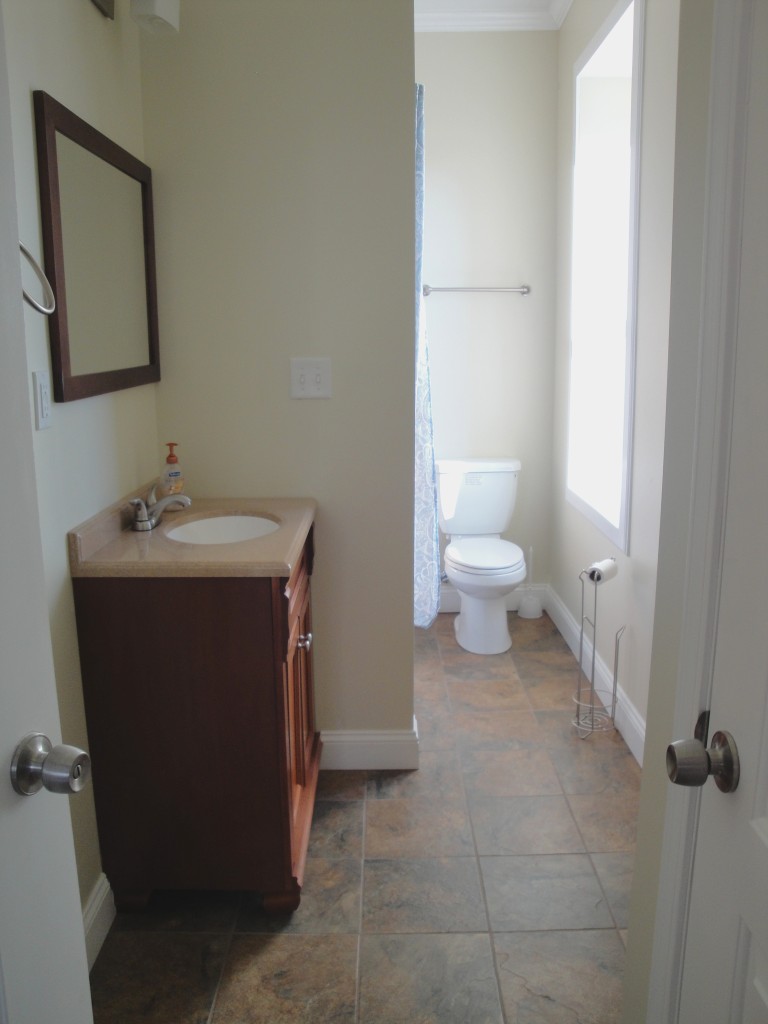 That I have this wide open space to fill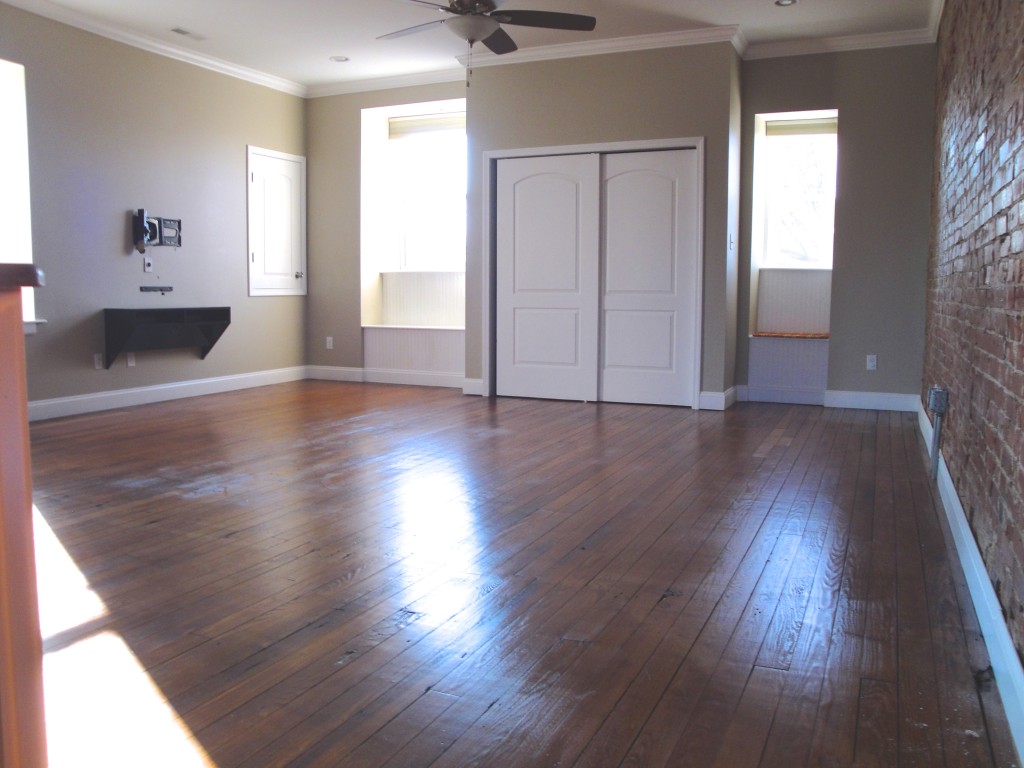 That I have this crazy kitchenette (that the old owners left all their beer in)
Or maybe that this staircase goes to a rooftop deck inspired in IPE decking catalogs that has an amazing view.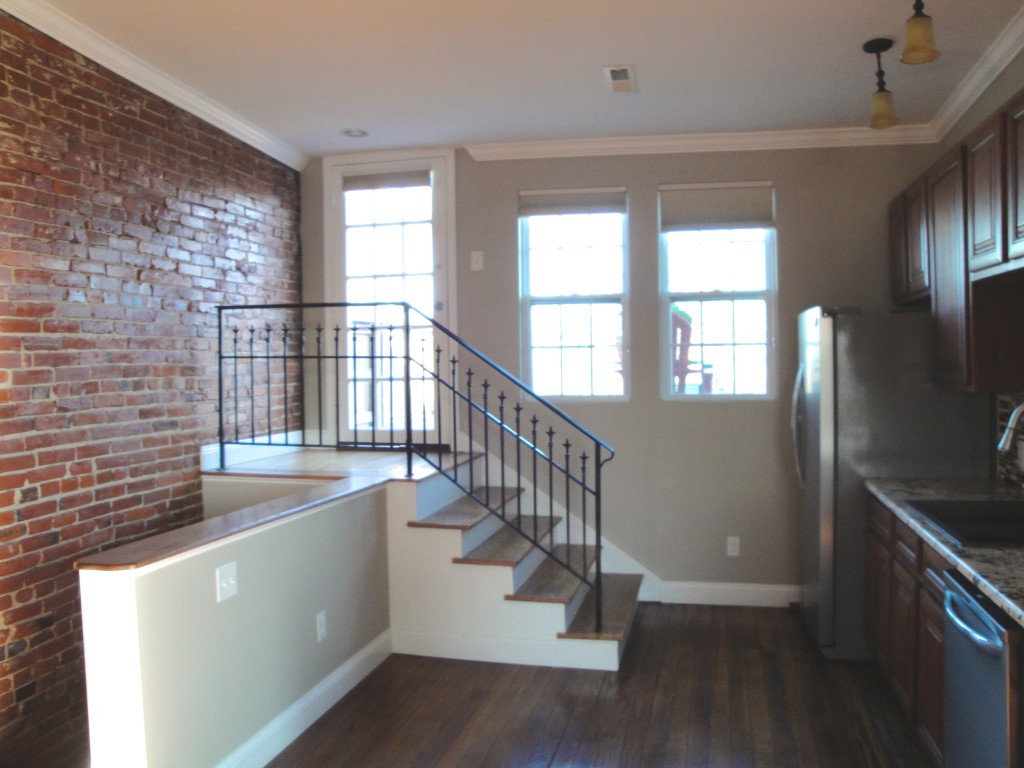 A view that you'll have to wait and see!