It's already May so here's a recap of what I was up to in April.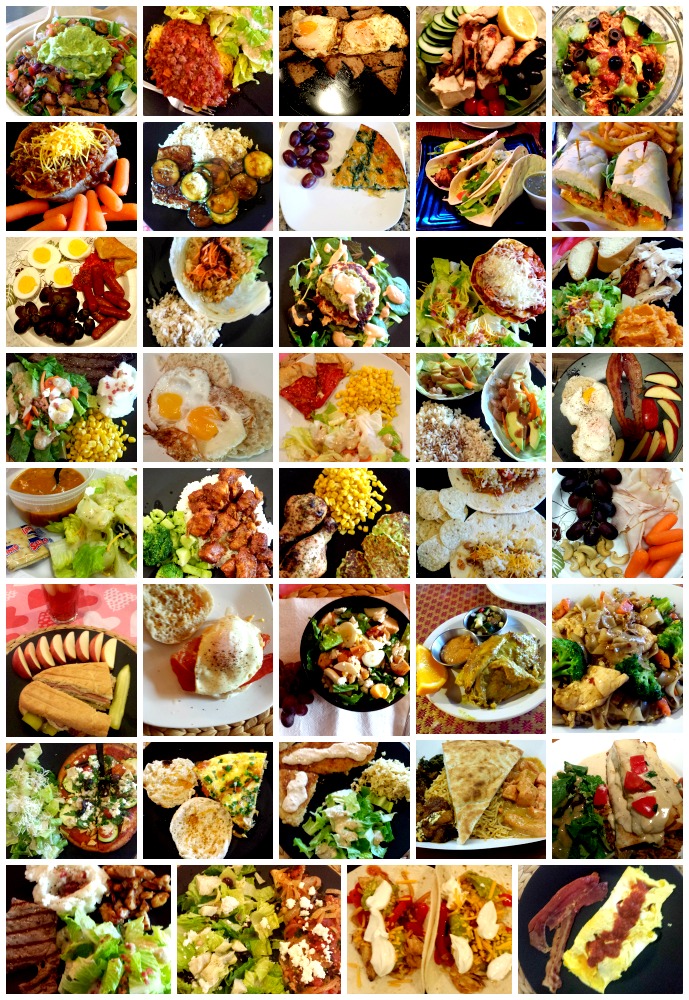 Food
April was a great month for me. I made and stuck to a meal plan for every day of the month. Even the eat out days were planned and scheduled on a google calendar. Here are some pictures of breakfast, lunch, and dinner.
Best recipe of the month – Skinnytaste's Naked Salmon Burgers. I wasn't sure I'd like them (or if the husband would) but we both loved them!
Broadway Oyster Bar is my featured restaurant of the month. Where else can you eat gator tacos and lobster po' boys this good in STL?
Entertainment
We've been trying to enjoy our neighborhood more. On Saturdays we often find ourselves taking long walks, grabbing lunch at the neighborhood hot dog stand, and dinner along South Grand (featuring more countries than Epcot!) and maybe even ice cream or gelato.
I went to see Susanna Kearsley at a book signing. She was such an engaging speaker and she planted some Easter eggs for those of us who hadn't read the book yet but didn't want to be spoiled.
Hockey for St. Louis was a bust yet again so I've fully moved on to baseball. I still haven't seen home run fireworks from my deck because I keep forgetting to take my eyes off the game!
House
We got some plants on the decks. I even won a plant at work for Earth Day so that's in the ground too.
We've been trying to keep everything out of the house whether it is rain (no leaks yet!) or squirrels. I really wish other people had been so dedicated to the cause.
We've ordered a desk! It won't be here for quite a while since it is being handcrafted but it promises to be fabulous.
On the Web

Personal
I was taken aback at how my current job celebrates its employees. We had a staff appreciation week and at times it was so overwhelming that I actually cried. Some days I feel like my current job is a bit of a disappointment because I'm not "making the world a better place" but I'm starting to see that I am making a difference in the lives of those I'm around and that's enough for now.
I have some lovely friends and I don't get to see them all often enough. Happily April included a girls night out once again!
It is really easy to allow bad habits and influences into our lives. I'm beyond guilty of hate-reading blogs or keeping a "trainwreck" as a facebook friend just to gossip. I can't keep that up. I unfriended people who I have nothing in common with anymore and pulled some blogs off my ereader. I hope you will do the same for me if you feel the need to keep abreast of my life for gossip and not sharing in my life.