I finally made it to my first Food Truck Friday here at Tower Grove Park in St. Louis. I've had this on my STL Bucket List forever but in my past life it would have taken me so long to drive here that all the food would have sold out. Luckily, the wait was worth it. This month Sauce Magazine had 25 total trucks, up from the years before so no one should go hungry.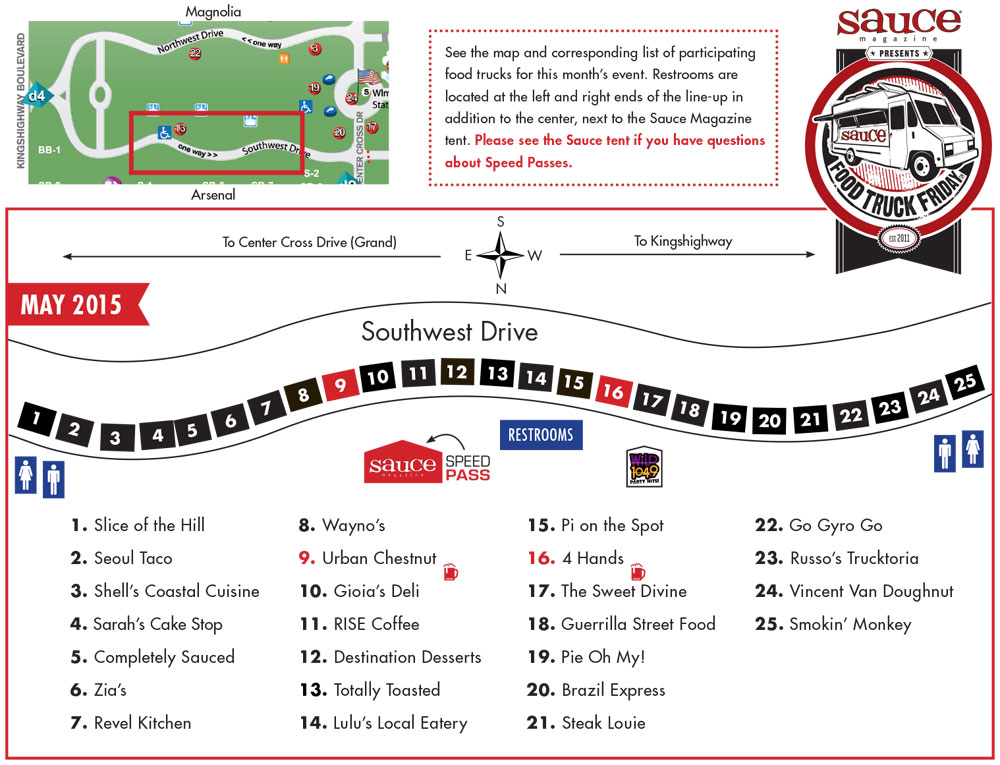 There are so many food options from so many city neighborhoods. You have pasta, pizza and sandwiches from The Hill, healthy eats from Cherokee Street, Pie from Maplewood, vegan and Filipino from Grand, even the county is represented. There are beer trucks, smoothie and coffee trucks, dessert trucks, and of course food trucks.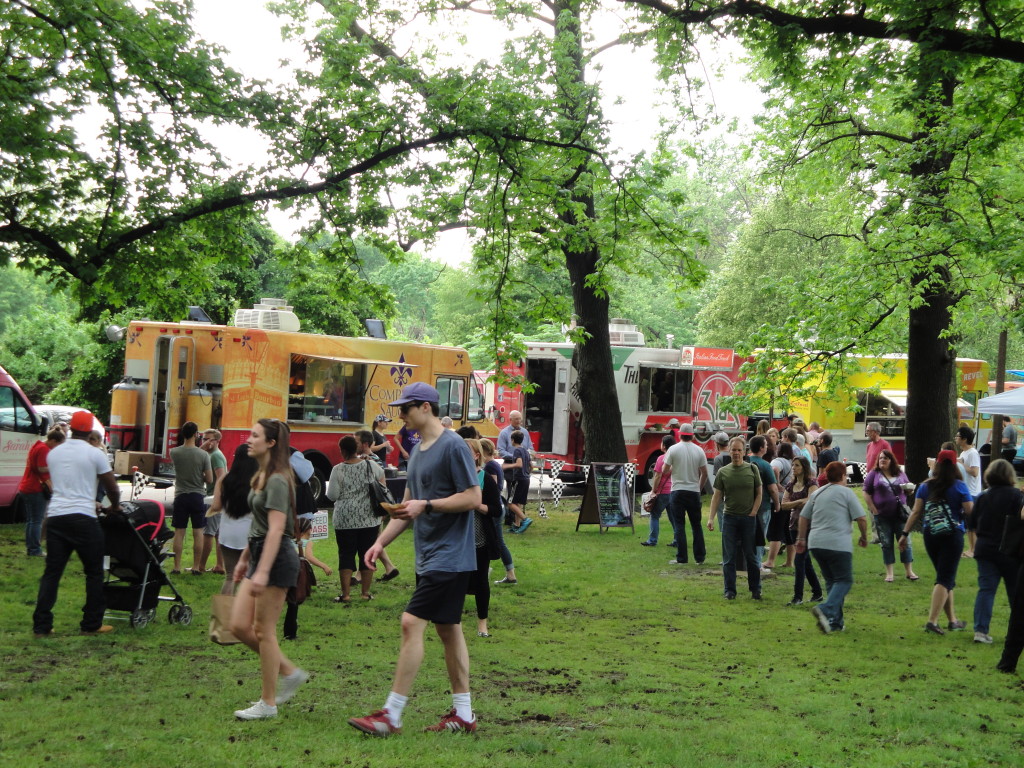 Here's some good tips if you're going to your first Food Truck Friday
Get there early. The lines get long and it's totally worth it to sneak out early and get ahead of the crowds, especially if you want Seoul Taco or Gorilla Street Food. Consider splitting up with your group and sending someone to each line to grab food or break into smaller groups. You can all share dishes and have a regular food supply.
Have cash on hand. Most places accept credit or square and some even have an ATM on board but always come prepared.
Bring some gear with you. There were times I wish I had some extra napkins or plasticware to make splitting a dish easier. And while there was plenty of beer and soda to be had, I'm glad I brought some water bottles. If I had a picnic blanket and some wine I bet I would have had an even better time.
Dress for the weather. It had just finished raining and I get that everyone wanted to look cute but you don't want to wear heels in the mud and this is STL, not Coachella.
Be smart with your car. Look at the map and avoid the thought that you can park right next to a truck, since trucks are bigger so accidents can happen, of course if this happen, you should learn How Can A Lawyer Help My Truck Accident Claim for this situation. Ain't gonna happen and you'll spend more time in your car watching people eat than actually eating. There's plenty of room along Magnola and Arsenal. If you're local, why not walk? I usually walk 4 or so miles on Friday and I'm more than willing to do that for food. (And hey, if the organizers could arrange for more bike racks I'd love that too!)
This time I kept it easy since I spent more time absorbing the atmosphere than planning a strategy. Next time I'll be ready. Friday I tried Steak Louie and Sarah's Cake Stop.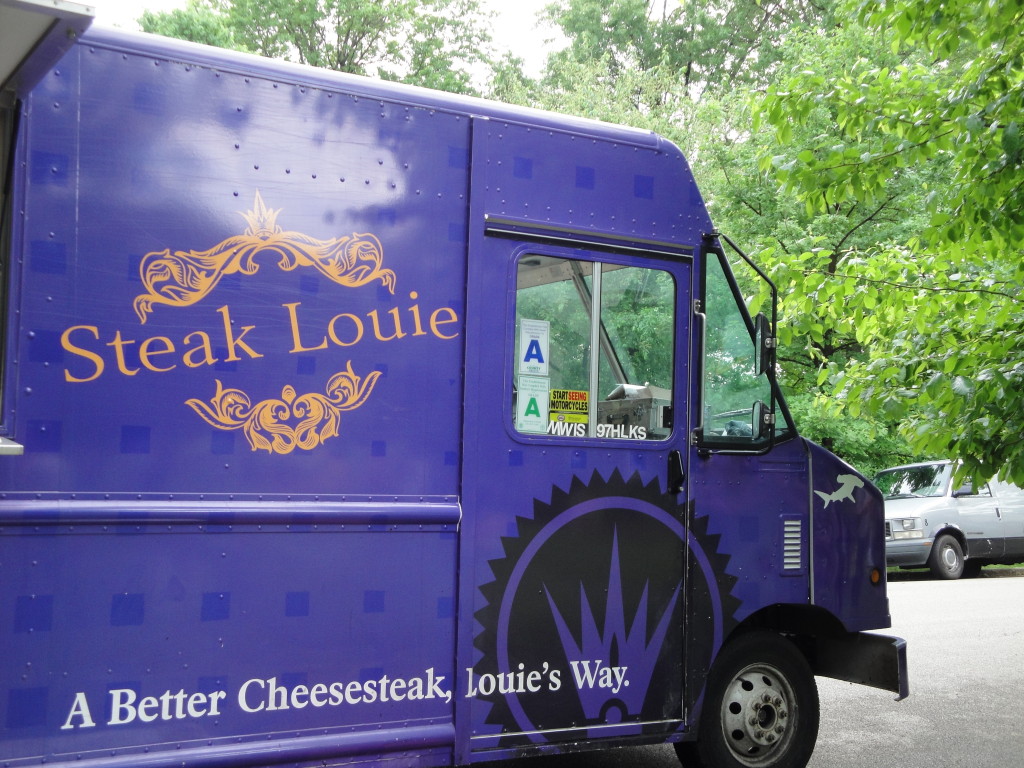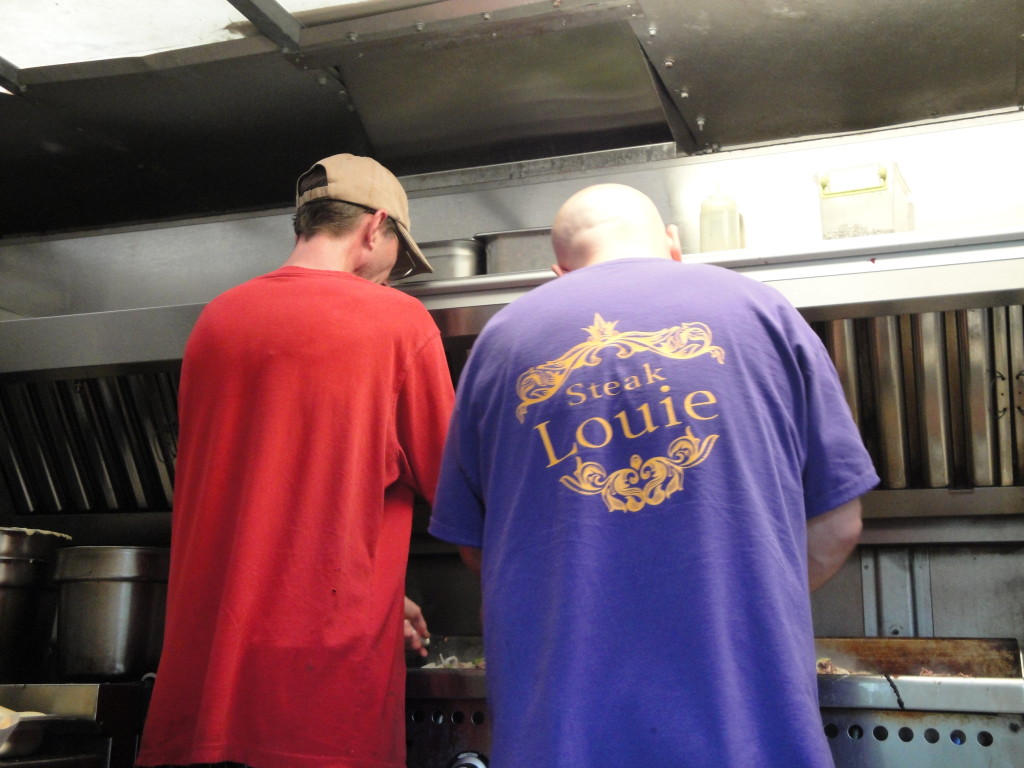 Steak Louie had this amazing Philly Cheesesteak with strip steak and cheese and peppers. It was a great choice and worth the wait. I hesitated on the fries but decided to limit my stops tonight by grabbing more food at the first stop. The east coast seasoning and cheese sauce were amazing along the drinks they pulled out thanks to their new omega juicers.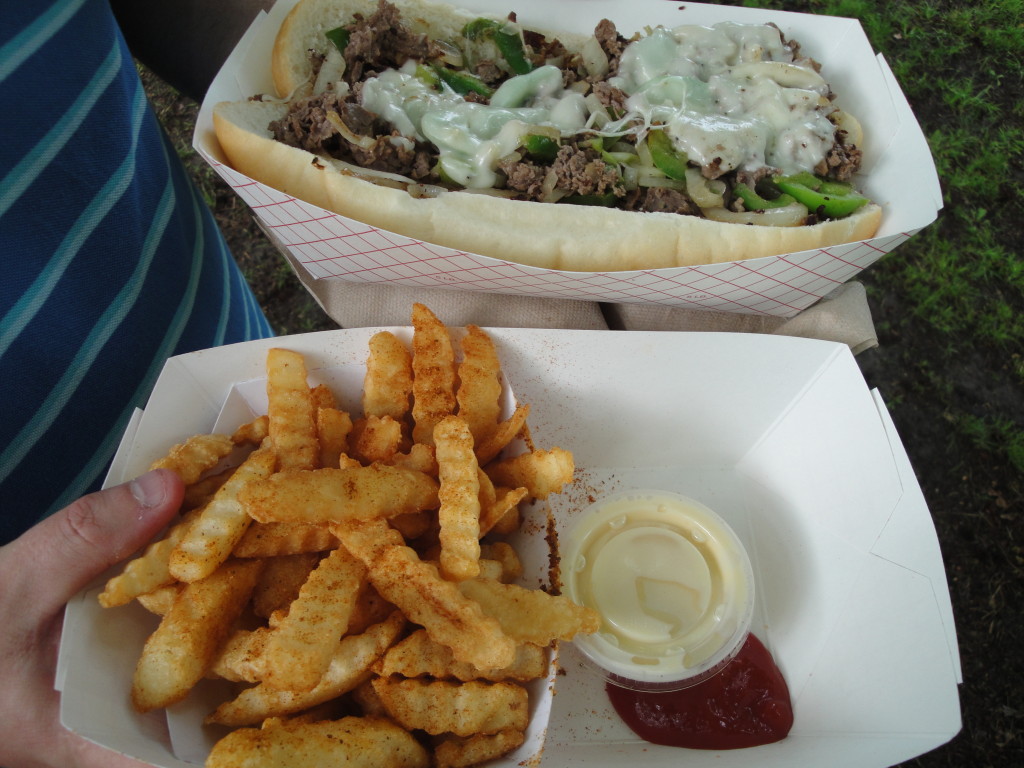 And then there's the cupcakes.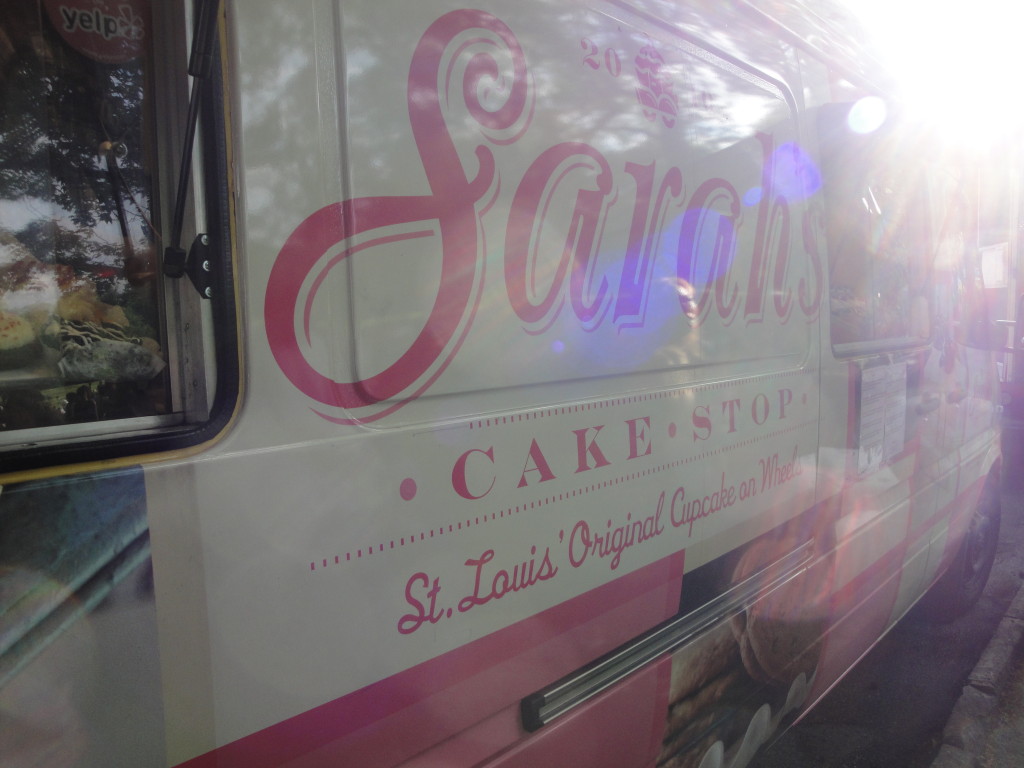 I of course had to try the red velvet and it was pretty good. But the night's surprise winner was the 4 Hands Chocolate Milkshake cupcake. It's made with 4 Hands Chocolate Milk Stout and has the taste of malted milk balls.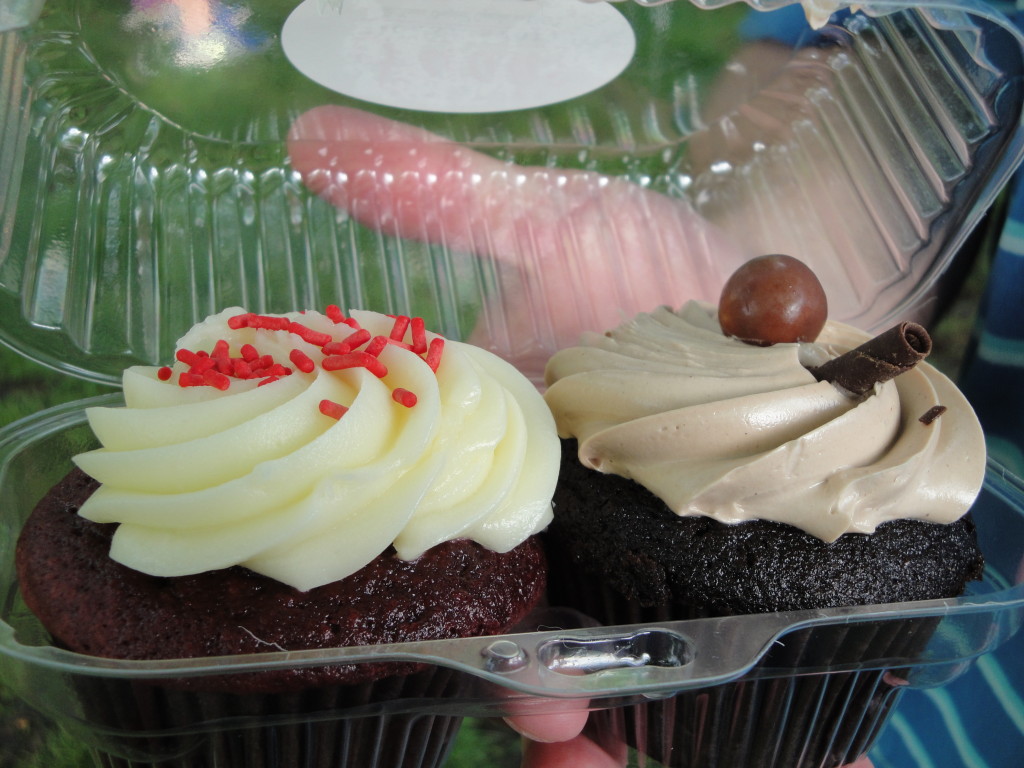 There's just something wonderful about seeing people come together. My husband remarked that it all reminded him of our rural church picnic and I realized he was right; with people, food, pets, strollers, young and old, it felt like a community.