I mentioned before that I was looking for a way to turn my little dining area into some sort of drink bar. In February I was expecting some friends over for Galentine's Day Brunch so it was a perfect time to set up the drink area.
I bought an older model Keurig for the area and stocked up on a few K-cups. In winter I'm definitely more of a hot coffee and cocoa drinker so I wanted to have some warm options.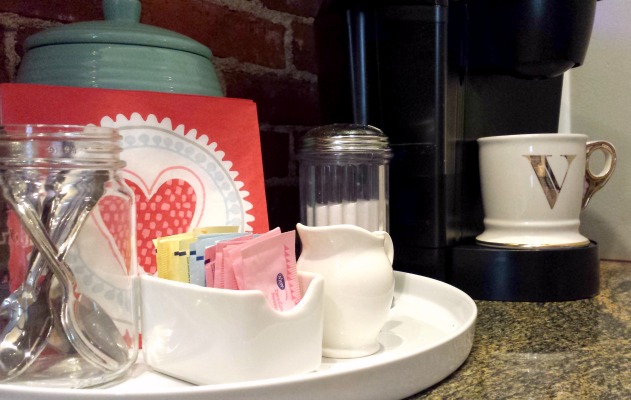 I bought some cute mini spoons and a creamer from World Market, something to hold sweeteners from Target, a sugar dispenser from even before my time, a mason jar leftover from a batch of salsa, a sweets jar from Pier 1 and corralled it all on a tray from Ikea.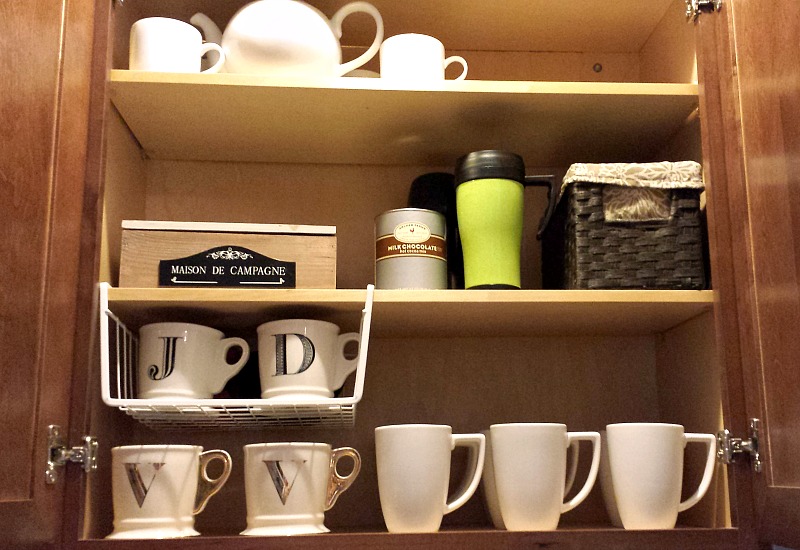 In the cabinets up above I keep some of the good stuff. You can see my Anthropologie mugs (gold available around Christmas), my every day mugs, some travel mugs, and a much nicer tea set for company. I have a few more sets still packed up. I also keep some tea and cocoa up here (and more cocoa in the cookie jar).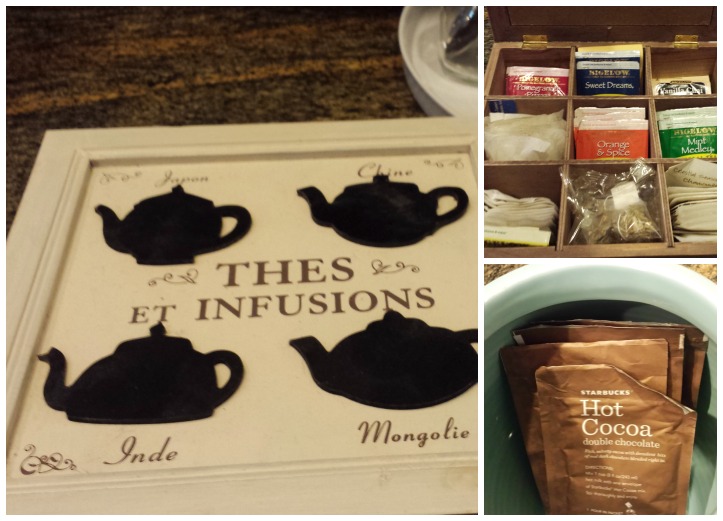 Kcups go in the drawer now that I have some handles on them. It makes it so much easier to open!
I also wanted to share a bit of my themed party for Galentine's Day that I had. Galentine's is a beloved day in the world of Parks & Rec and I wanted to honor it and some of my closest friends. The girls drove all the way across the river to come see my new house, drink some of that coffee/tea/cocoa or one of the endless mimosa combinations, and eat some skillet potatoes, a pancake bar, mini quiches, and croissants.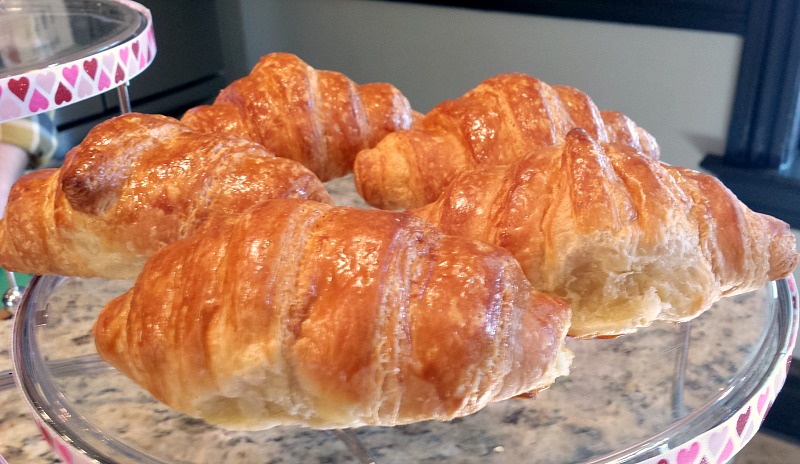 I wanted to spend as much time with them as I could so I only took some photos before and none during. Sometimes you just have to put the camera down and enjoy the moment! (And the mimosas)