This year is already halfway over, how great is that? Here's what I've been up to this month off the blog.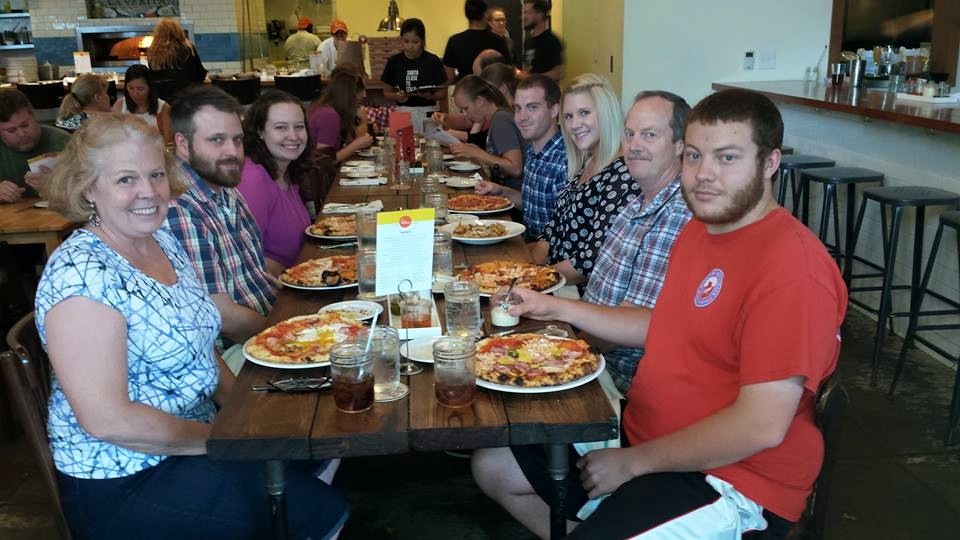 Food
My dad requested we eat at Pastaria for Father's Day. What's not to like about pizza, pasta, and gelato?
Vanilla is not a boring flavor at Clementine's Creamery. I had a chance to sample some a a picnic and it was a new view on plain vanilla. The shop is located just off Lafayette Square Park in the city.
My favorite recipe from this month comes once again from Gina at Skinnytaste. The zucchini she suggests you add to turkey burgers really takes the flavor up a notch and my husband loved the Greek burgers almost as much as I did.
Entertainment
I won a year's membership to the St. Louis Art Museum and got to attend the members' picnic this past weekend. We had picnic foods, avoided the rain, saw the new Senufo exhibit and sculpture garden, and enjoyed some of that Clementine's ice cream I mentioned above.
I have nothing but great things to say about Netflix this month. Another good season of Orange is the New Black and if you haven't yet watched Daredevil then you need to! This is better than the movie version with Bennifer v2 in it a decade ago.
 I've also been enjoying my Amazon Prime access to TV shows. Catastrophe is a hilarious take on love and other things. With just 6 short episodes you could binge watch in one sitting but I suggest you savor it.
 House
Our desk has arrived! Now I need to build shelves, settle on a rug and office chairs, and keep a lookout for a new light.
We cleared out a decent part of the basement and installed our first set of shelves. We celebrated by sitting in the basement during a tornado watch on Sunday night.
My in-laws drove into the city to join us in some architectural salvage hunting. We did a circle of the town stopping at Cherokee Street to visit Riverside Antiques, Junque over in the Lemp Brewery, Architectural Artifacts off Lafayette, and Refab. Then we went back to Cherokee Street for Mexican at Neveria La Vallesana.
On the Web
Personal
Ikea has announced they are opening the St. Louis store on September 30. I work just a block away so this will be quite dangerous.
I celebrated 1 year with my new employer in June. Not everything about this job is perfect but it's starting to feel like home. I miss my close friends at my last job and the good I felt I was doing in the world but beyond that I have no regrets about moving on. Ask a Manager was one of the best sites to help me make the decision to leave and helped me form a plan to do it.
Last year was a hard year for me when it came to food and working out with the job change and house hunt. I've managed to lose all the weight I gained in 2014 and then some. I've also stuck to my goal of only eating out once a week at lunch for all of 2015. Next week I am joining a gym in my new neighborhood so I stay on the right track.