My most adventurous 30before30 goal was to go skydiving. The backstory on this is that I planned to go skydiving when I graduated high school. Except oops, I was only 17 when I graduated and they don't tend to let minors jump. Then I thought I'd do it when I graduated college but oops, I graduated in December and had just had surgery and was the bride in an upcoming wedding I wanted to be sure to attend. Time slips away but I wasn't going to miss my jump. So I took the plunge.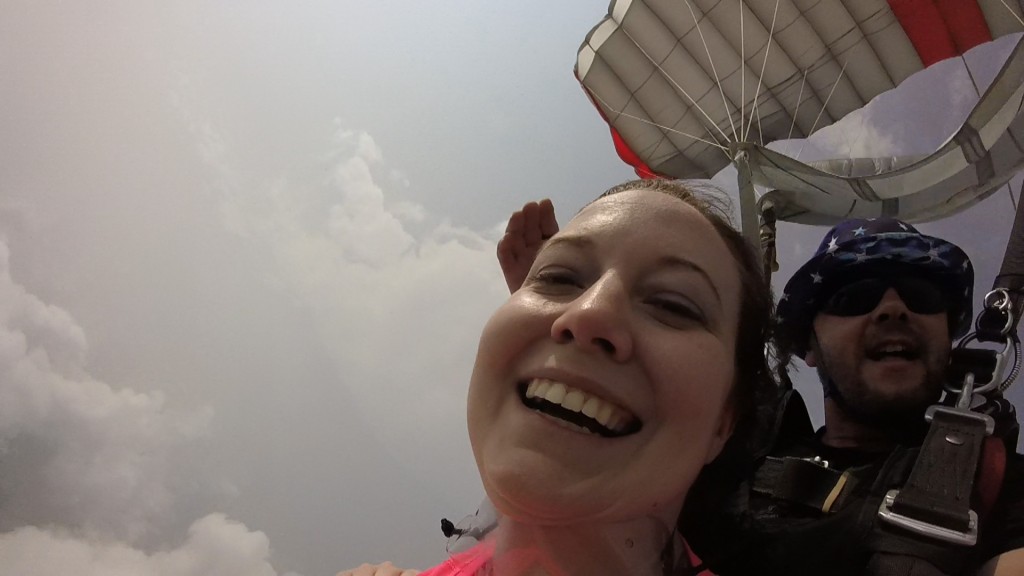 I decided to go with Gateway Skydiving Center in Illinois for my jump. They were super helpful on the phone when I booked my appointment. They let me know that you arrive, take a short little ride to the hangar, watch a video on safety, have some quick lessons, fly up in the air and jump out. That seemed easy enough.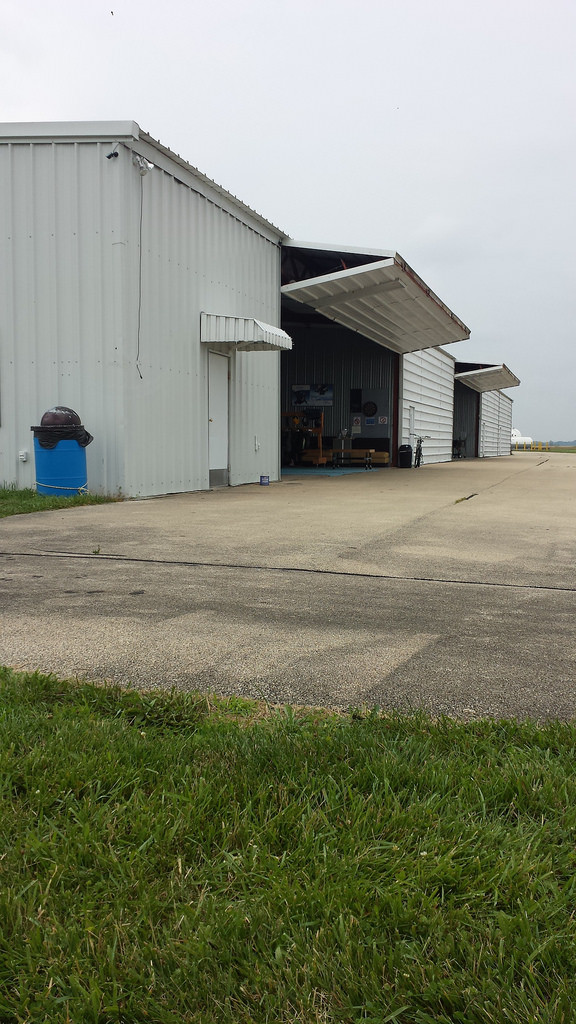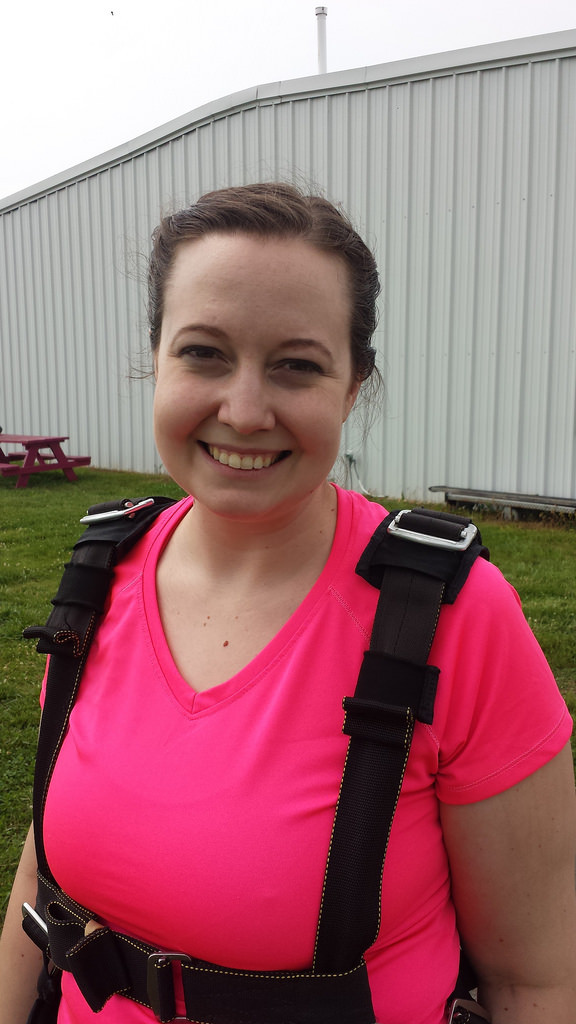 My husband was more interested in watching me jump so he decided to come along for moral support while I did my thing. Sadly, the day of the big jump ended up being pretty cloudy so we had to wait a couple of hours to do the jump. It wasn't so bad since it gave me a chance to chat with Jaco who would be my tandem jumper.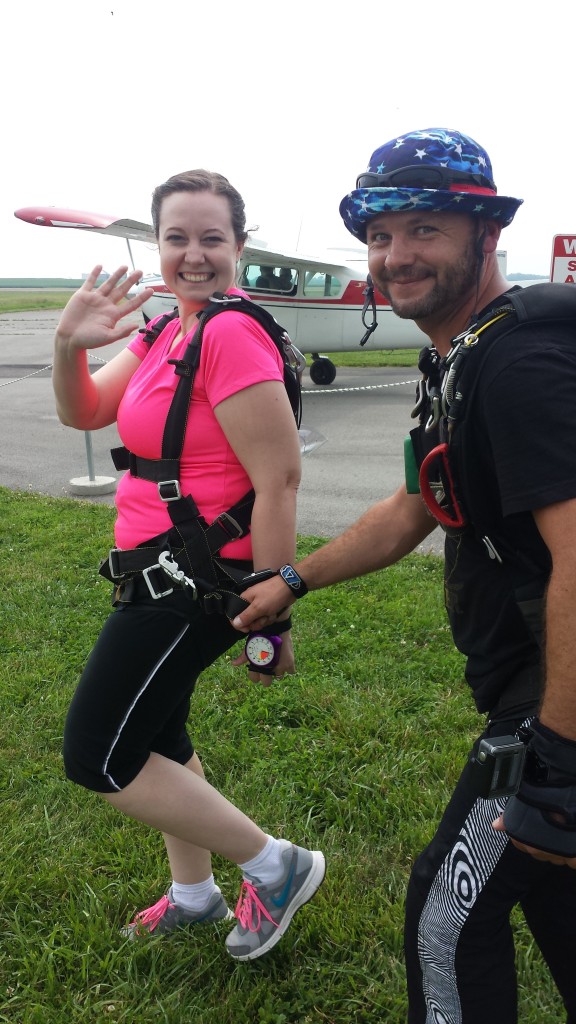 The part most people don't realize about skydiving is how small the plane is. The pilot is in there and 4 other people can cram in very tightly. We were squished.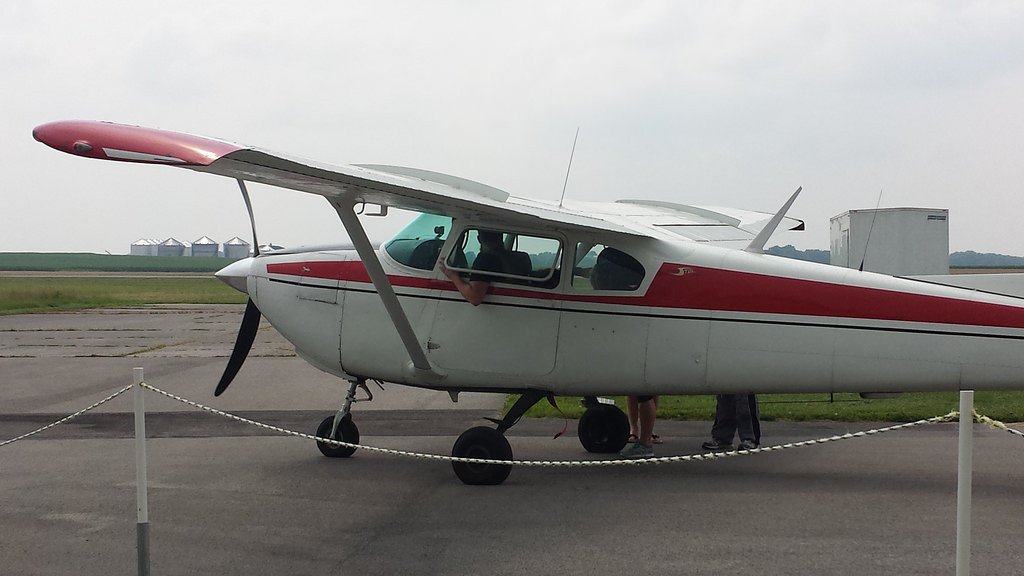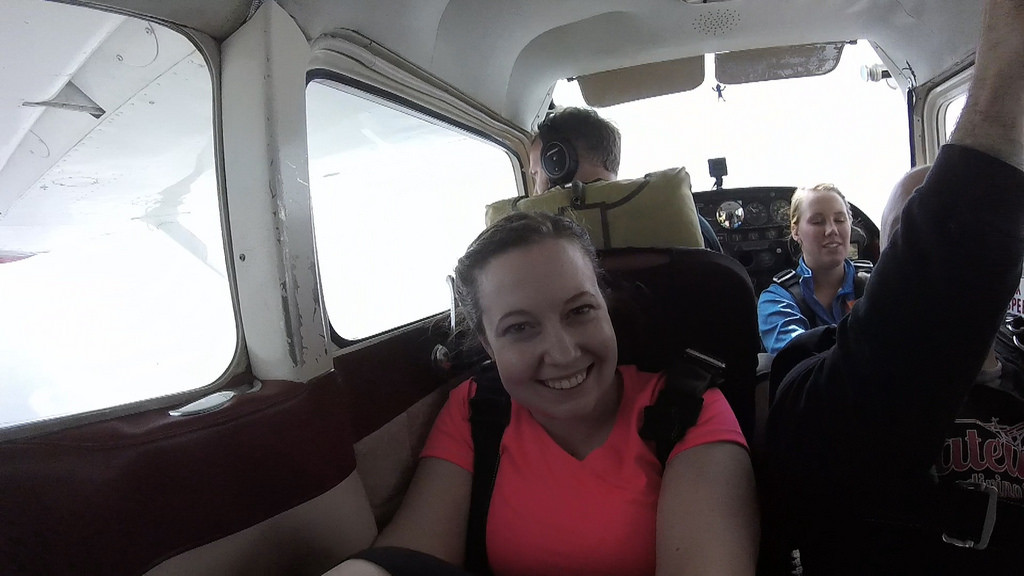 You are in the plane quite a while as you circle up and up. They opened the door right around 8500 feet in the air and then the other jumper went out. Suddenly I was up in the doorway and it was my turn to go. It's so windy up there that I couldn't even get my second foot on the platform. Luckily my tandem jumper helped me. The jump itself isn't a jump so much as a lean. And then you're free-falling for the next 45 seconds.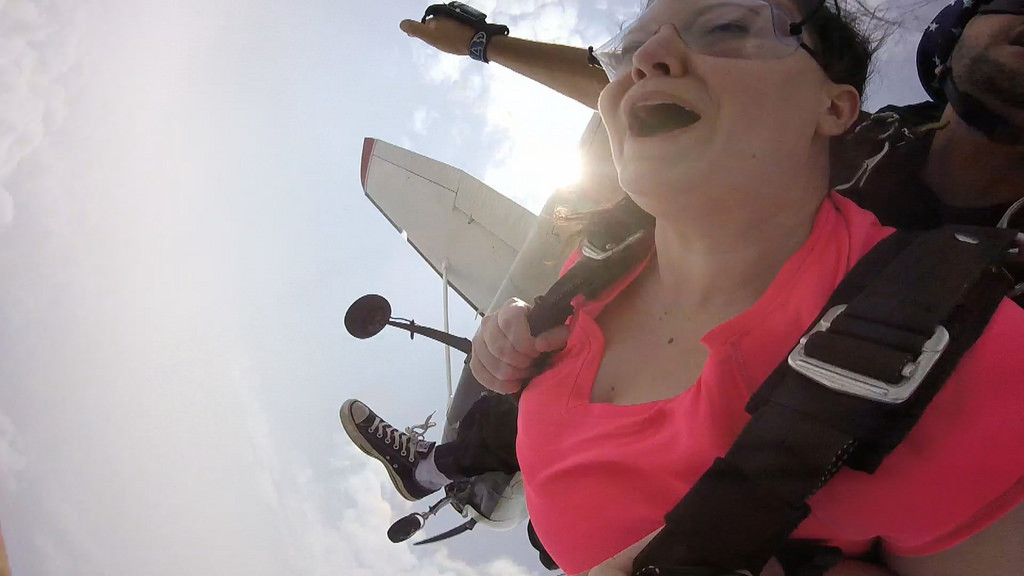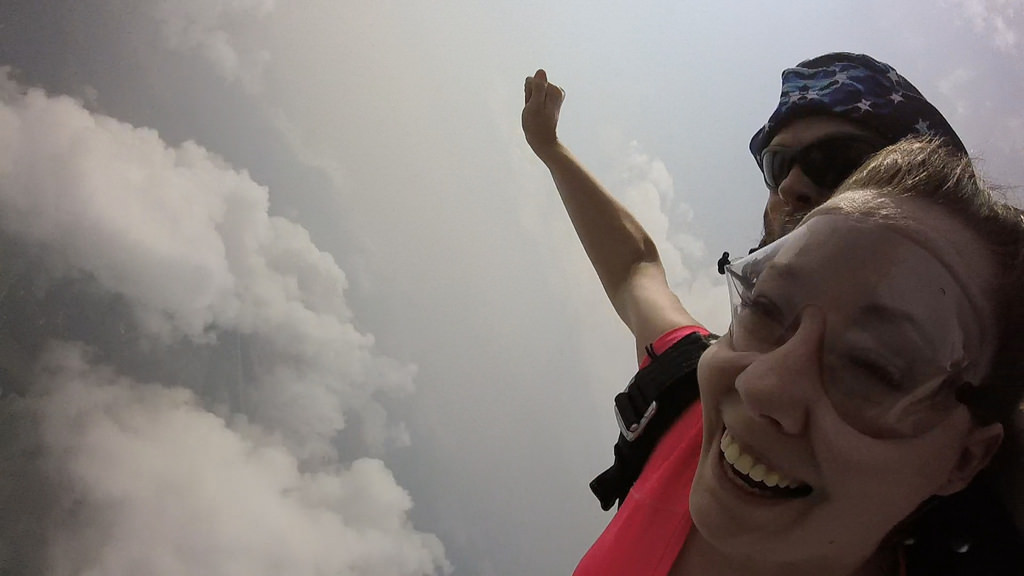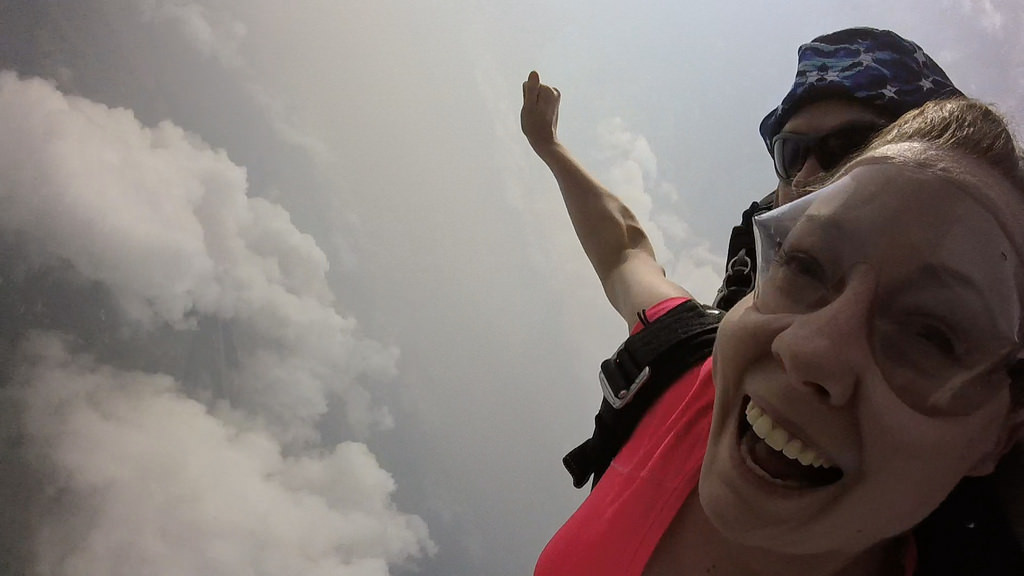 Freefalling is weirdly fun. There's air flying everywhere, you can feel your skin moving around and jiggling (you can even see it in the photos above). You're also moving faster than you probably ever have. Then they pull the parachute. It was quite the jerk for me and kind of cut off some circulation at first. I told my tandem jumper and he had me put my arms above my head and steer the parachute so I'd get the blood flowing again. It was so calm up in the air with the parachute open. Jaco helped me circle around so I could see the view of the lake and dive through a cloud. How cool is that?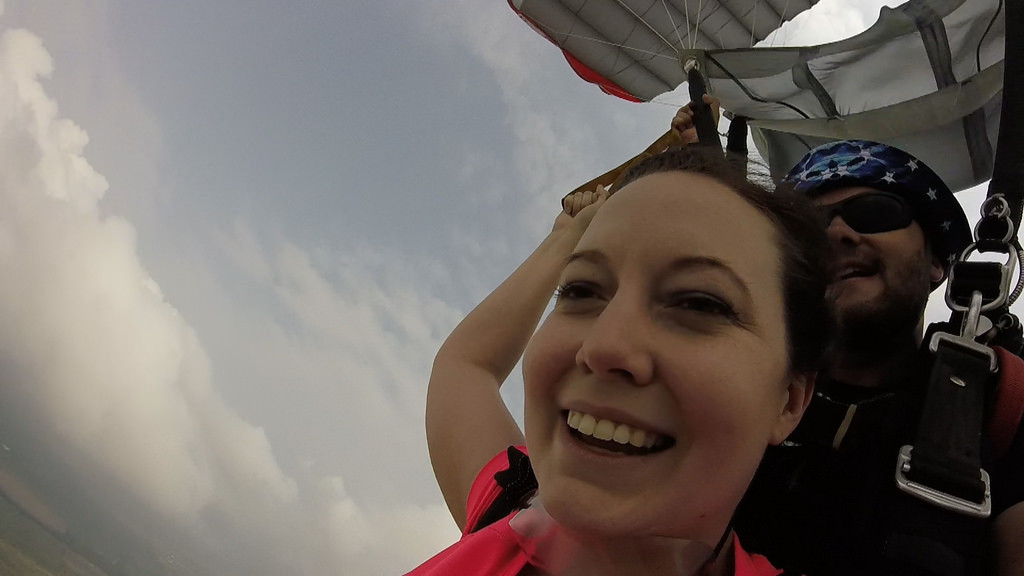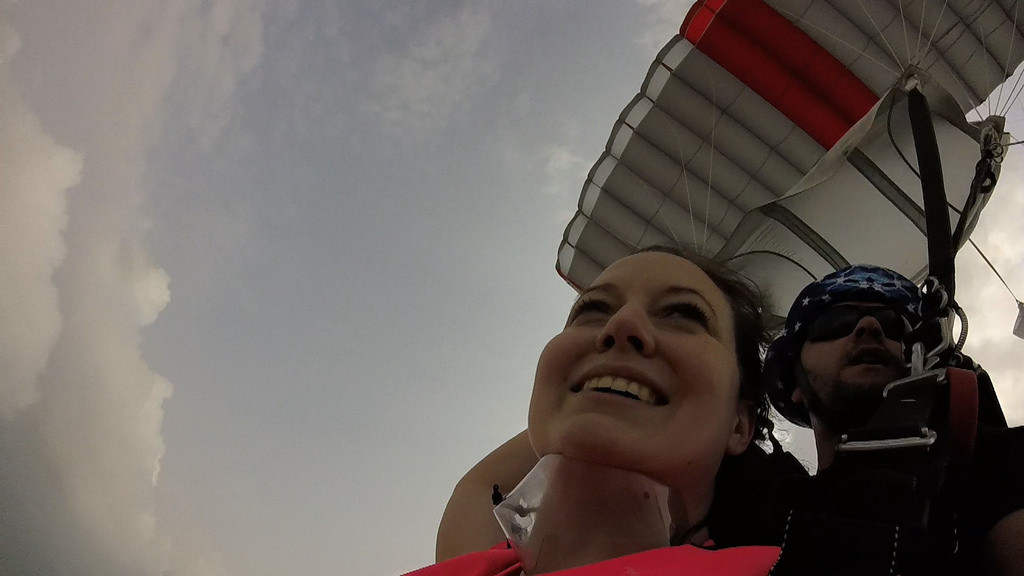 For the landing, you just lift up your legs and the tandem jumper takes care of the rest.
For me the hardest thing to comprehend was that I was back on the ground. It was so strange to know I jumped out of a plane only a few minutes earlier. I felt so fast in the plane at 110 mph, freefalling for 4000 ft, and then I slowed down when the parachute opened but standing in place on the ground everything just felt so still. I couldn't believe it was over.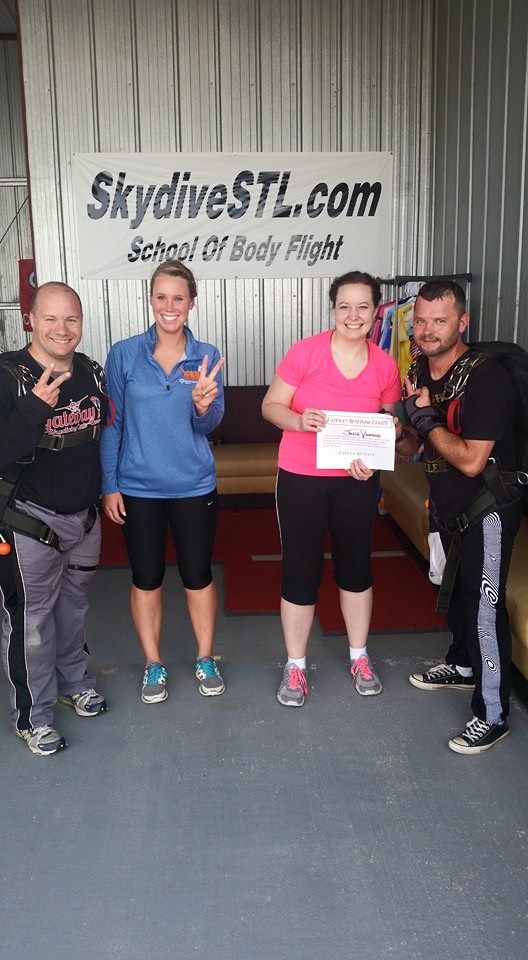 The most common question I get is 'Was I afraid?' I was aware of the risks but I was more excited than nervous. I was afraid I wouldn't get to jump when the clouds rolled in but the crew kept me posted all afternoon. When the airplane door opened I suddenly realized I was jumping and that caught me a little off guard since I wasn't sure it was really time but then I was out the door. I never thought about backing down. Then again, once I was on the road driving back home, I suddenly became alarmed that I had just jumped out of a plane and kept insisting that it was dangerous and also I really needed to eat some meat. Your experience may vary.