My August was not a vacation but instead kept me busier than I wanted. Here's the scoop on what I was up to.
Food
Do you know how hard it is to live by The Shaved Duck and know the lines are so long you can't make it inside? It's one of the best places in St. Louis. The smothered fries and brisket are my weakness. Miraculously one Friday night I was able to walk right in and be seated immediately. I had experienced the kind of day that only their fries and a beer could solve and I think someone knew it and cleared a spot for me.
My grill worked overtime in August. I know things like burgers and hot dogs aren't too exciting but this pork loin from Skinnytaste was fantastic! Even better, the leftovers made for some amazing Cuban sandwiches.
Many people in St. Louis know Rooster for its brunch but lately it's becoming my favorite place for dinner. It's close enough I can walk if it's early enough, they have parking if it's later. Inside it's intimate despite being huge but casual enough that I don't need to fuss. It's the perfect place to stop before or after a show at the Fox and a straight shot down Grand. You can go breakfast, crepes, steaks or try a nightly special. In August I had a pork belly and shrimp dish that blew me away.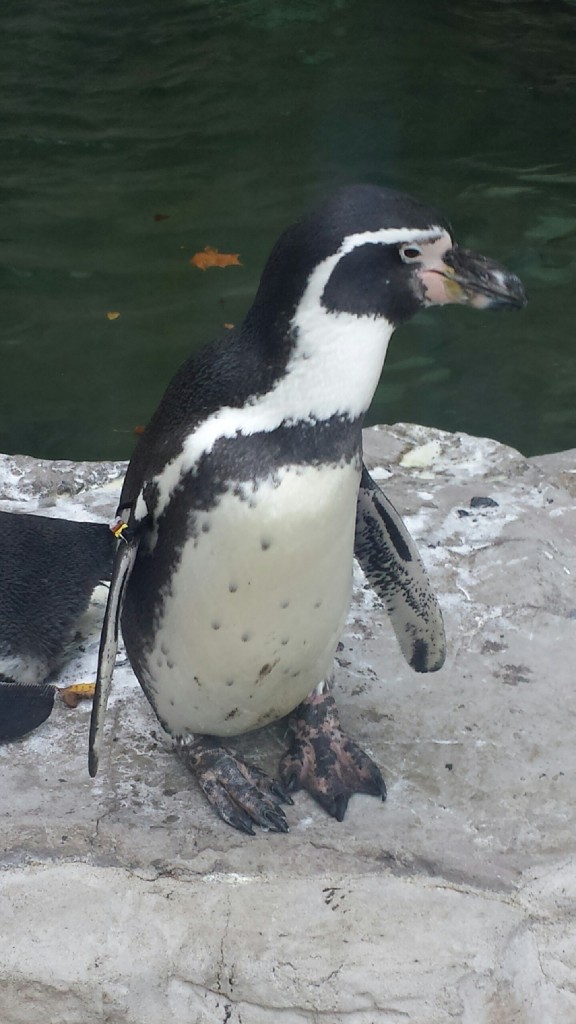 Entertainment
I finally made it to see Miss Jubilee and a Jungle Boogie at the St. Louis Zoo. During the summer the zoo stays open late. I brought a picnic dinner (tip: bring a chair and not a blanket) and then roamed the rest of the zoo. There were so many animals and so few people so I had an up-close personal show from the penguins, the new polar bear, and all the big cats.
I had some doctor appointments in August so I took a half day and enjoyed some shopping with the money those visits should save me on insurance. I really enjoyed shopping at EverEve and stocked up on some fall fashions. I refuse to wear fall clothes before Labor Day or before the temperature drops so I still haven't been able to show them off. They have lots of vests and cute layering pieces though.
I finally made it to the Festival of Nations in Tower Grove Park. My parents stopped by my house and we all walked over to try some bites. The empanadas from Argentina and jerk chicken from Jamaica got high marks from me.
House
I stalk the facebook pages of any antique/resale place I know about and when these lockers appeared on the page for The Green Shag Market, I knew I had to have them. Luckily my husband agreed. We have plans to make them even cooler and more functional so hopefully we can get to work on that soon.
I'm saving up to do a big project involving insulation. Some of the rooms in my house aren't insulated very well (or at all) so some ceilings need to come down and some spray foam insulation needs to go in. This means I will probably put off any planned master suite or 3rd floor improvements until the dirty work gets done.
I picked up a drill and driver for the first time in forever this month. My basement is getting more functional by the day!
On the Web
Personal
My sweet Nova dog turned 8 years old in August. I can't handle her getting so old but I want to say how she is a brave dog who tries so hard and loves so fiercely. I'd be lost without her.
My grandparents moved to Missouri! They grew up in Arkansas, settled in Missouri after getting married and for some years after, then moved to Arkansas together about 20 years ago. Now they have a new place together close to my parents.
Speaking of my grandparents, I caught my first cold in years from them the very first week they lived here. Let's hope that doesn't become a trend! Because of that August was not as successful as I hoped but there's always next month.