Tagged with "deals | The Hyper House"
I love getting a good deal. I don't always coupon but I do like to think through many items I enjoy and find more affordable options. It's why I love sites like Copy Cat Chic and Knock Off Decor. You might remember how I showed you how you can afford a Parsons desk at any price point, that's another way I love to save.
This week I found an amazing deal that I just can't pass on showing you. The Anthropologie Wide-Eyed Cookie Jar has been quite popular online with its big owl-shaped face. Unfortunately, the Anthropologie cookie jar costs $88. Ouch! Luckily I found a super close copycat over at Kirkland's. While the Kirkland's version is only a statue, it looks like a near-clone of the Anthropologie version. If you already have enough cookie jars but need more owls in your life, the Kirkland owl is a great Anthropologie copycat with a $76 savings.
I also really love this other cute owl statue at Kirkland's. They're an interesting sort of store. We have a small one in my area but I often forget to check it out. Are you a Kirkland's fan or do you appreciate the name-brand of Anthropologie more?
Pin It

Back in the 1930s, a challenge was issued to students at the Parsons School of Art & Design. The designer "challenged students to design a table so basic that it would retain its integrity whether sheathed in gold leaf, mica, parchment, split straw or painted burlap, or even left robustly unvarnished." (NYTimes) The resulting table was named the Parsons Table.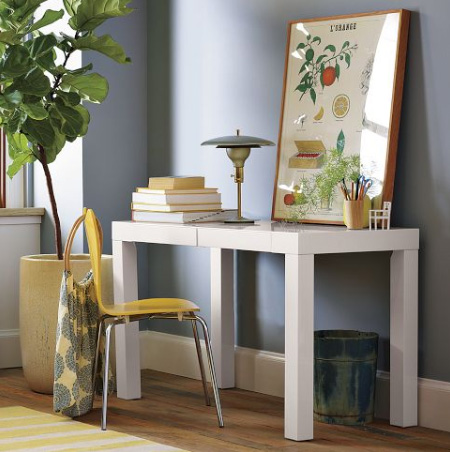 The Parsons table was surprisingly modern for the era and has lasted the test of time. The school's design skills have also been applied to other furniture pieces like chairs, end tables, and desks. How can you tell if you're looking at a Parsons desk? Just check the thickness of the legs- they should be the same thickness as the top of the desk. (Learn more building instructions by checking out Ana White's Parsons Desk plans)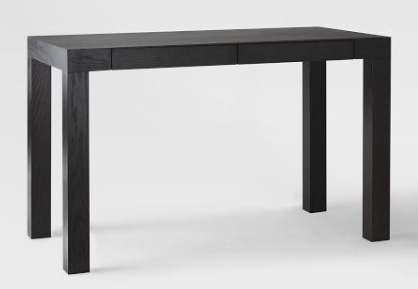 The favorite Parsons desk of most folks these days is produced by West Elm. It costs $349, has two drawers, and is 48″ x 24″ x 30″. You can buy it in black or white. Don't think Parsons desks have to be boring. Remember the goal of making a desk that looks good in every material? There are so many options below with different looks. All those designs also mean different price points so you should be able to afford a Parsons desk no matter your price point.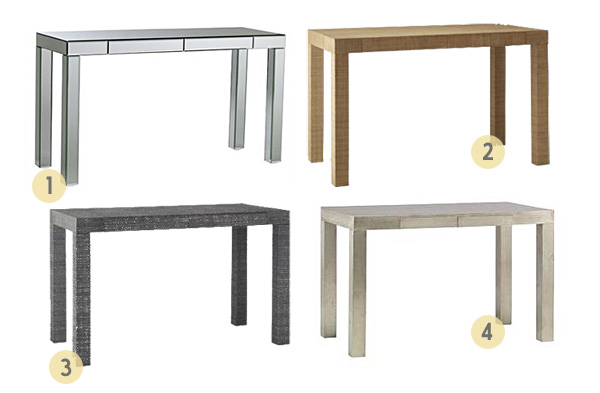 These are 4 additional West Elm options. 1-Parsons Mirror Desk ($599), 2-Parsons Natural Grass Cloth Desk ($499), 3-Parsons Diamond Grass Cloth Desk ($499), and 4-Parsons Metal Desk ($499) made of wood with hand-wrapped rich antiqued metal cladding. Each is the same size as the original and has two drawers.

Another option is through Room & Board. They have a customizable Parsons desk with 10 different table sizes and 24 different tabletop surfaces. To get the closest size to the Parsons, choose the 48″ x 24″ x 29″ console table/desk. You can choose glass, MDF, butcher block, solid wood, quartz, granite, or even marble. My favorites are with the white glass (#5- $619) and with the Solid maple with shell stain (#6- $699).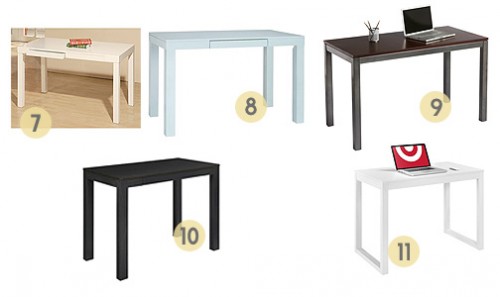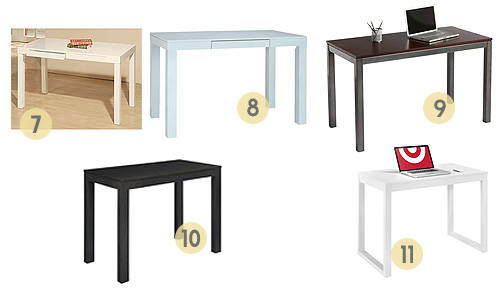 Parsons desks can be found at lower costs too with just a few changes. The 7-Overstock Student Desk ($144.99) is the closest match with almost identical dimensions and 2 drawers. 8-Home Decorator's Parsons Desk ($106.24-$129) comes in 6 different colors though it only has 1 drawer. The 9-Container Store's Parsons desk is a mixture of steel and melamine without any drawers and can be found in stores for $129. Though a little narrower and with only 1 drawer, you can get a Parsons desk from Walmart (#10) for $59. The cheapest of all is smaller, drawerless, and has different legs but Target's Parsons desk (#11) is only $39.99.
I've shared my love of Parsons desks but I'm curious if any of you have any Parsons pieces. I just bought my first piece after my last sales post. Here's a glimpse of it.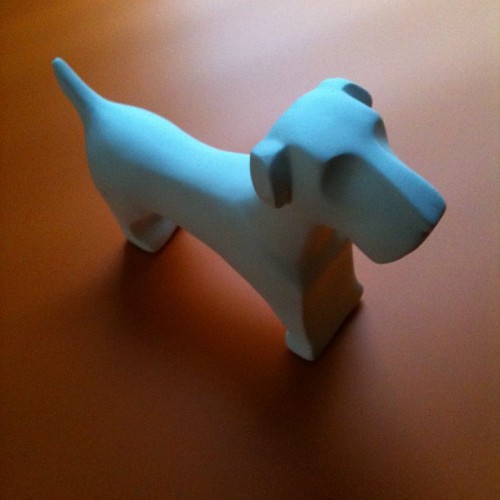 Have I gone completely crazy?
Pin It

Have you ever shopped at Home Decorators Collection? This isn't a sponsored post, I'm just a loyal shopper. Most of my bathroom furniture is from Home Decorators as is my favorite (okay only) rug. The company used to be St. Louis based but they've shifted to Atlanta to be with the big boss of the company, Home Depot. There are stores in both Atlanta and St. Louis but other orders can be placed online or through their catalog. Personally, I prefer the online option because that's my favorite way of shopping. I'm always online looking for the best deals, I was recently able to find a great home depot promo code!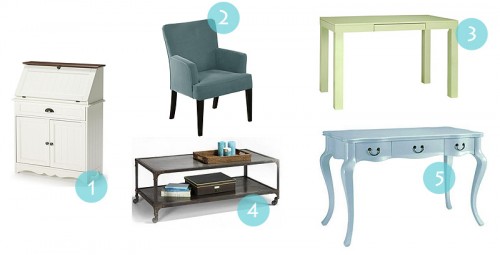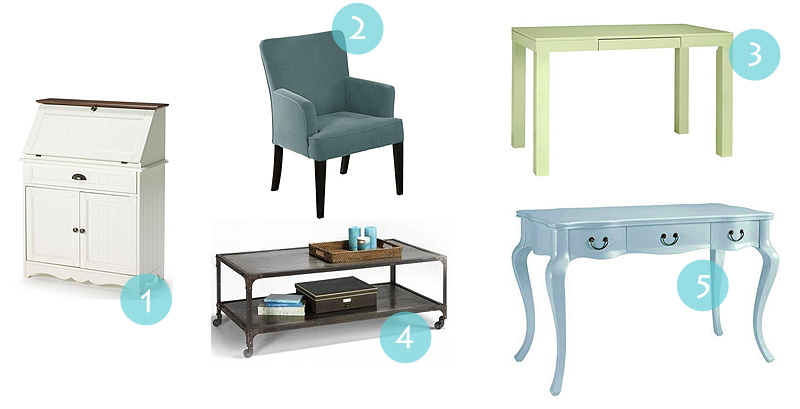 Alright, background time over. The reason I'm mentioning them is that they have some huge deals going on right now. I'm talking a Secretary Desk for under $170 (1), a great work desk for $131- in blue, green, or white (5), and a Parsons desk for $125 (3). Similar Parsons desks usually go for around $300-$400 so even if you don't love green or yellow you still have money leftover for paint updates. I also really like the blue armchair (2) they have on clearance and this industrial style coffee table (4) which would look totally amazing in my loft. You know, if I had a loft.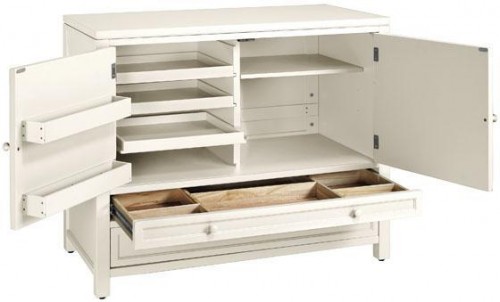 There's also 40% off outdoor furniture right now and free shipping + 10% off home decor. Sadly, most of my favorite items aren't on sale right now. You know how Martha Stewart has a partnership with Home Depot, right? That same partnership carried over to Home Decorators too. Her Home Decorators collection has some gorgeous pieces and many will melt a scrapbooker's heart. Just check out the storage cabinet above, beautiful right? I have seen sales on the Martha Stewart collection so don't give up looking.
In St. Louis we're often not a target market for home decorating chains like Z Gallerie, West Elm, Ballard Designs or even Ikea. Online interior design services are a great option if you're looking to redesign your home, to help you choose here at laurelandwolf.com is everything you need to know about some of the more popular online design services out there. Home Decorators helps fill the gap but I'd love to know if any other locals know of stores to find cute items. Even other mail order catalog advice would be appreciated! Where's your favorite out-of-the-ordinary place to shop?