To go along with my warm candlelight from yesterday, I also wanted my centerpiece to have some warm fuzzies. I went to Michaels for their New Year's sales and bought some styrofoam balls and some yarn. I don't do any real crafting with yarn so I didn't have any on hand but if you do you'll want to use a wider strand for the best results. I also had much better luck with the acrylic fibers over those from an alpaca.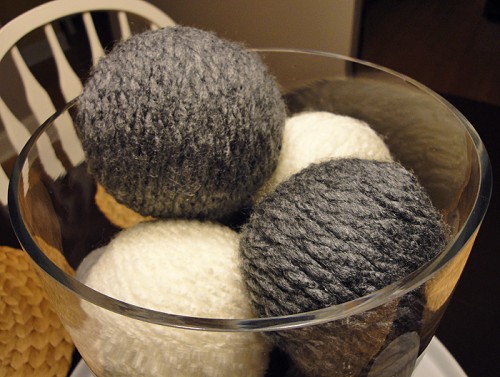 First up, you'll want to grab some tacky glue and a foam brush. Coat one half of your styrofoam ball with tacky glue and brush it until it forms a thin coat. Then take your yarn and start winding. You'll want to make small circles from the center of the top and just keep wrapping horizontally for the best effect. Nice and easy. When you finish the first half, give the glue some time to dry (I rotated 3 at a time so my warm fuzzies were always drying) and then repeat this method on the second half where you left off, holding onto the newly covered yarn side. When you get to the end just cut off the excess yarn and tuck the tail in.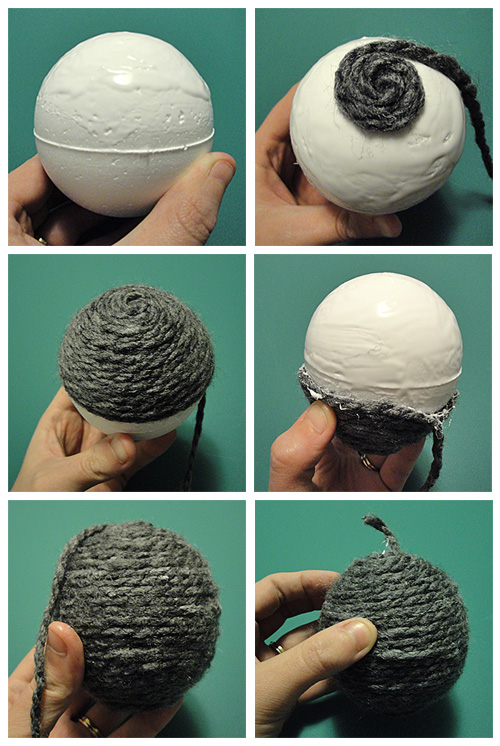 I made 12 different yarn balls in 2 different sizes. 11 of them fit inside my apothecary jar for the centerpiece of the month. I have another space in the house where these will look pretty so I think I may make more. To do all 12 it took me 2 episodes of Downton Abbey (2 hours) and I still have 5 episodes to watch if I want to be caught up before Season 2 airs on PBS this Sunday.
Here's the final effect: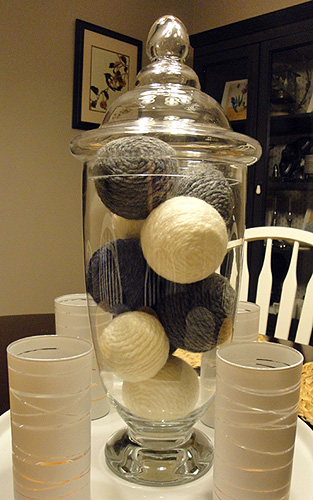 Tomorrow I should FINALLY have up the dining room makeover. There have been some slight delays thanks to crazy circumstances but we've finally been able to eat in there this week so it feels like progress has been made. I can't wait to show it off in its current state.
Pin It