I mentioned earlier I've been looking into some cosmetic updates for my guest bathroom. This is the bathroom located on the second floor of my home. It gets a lot of frequent use in my home since we're both still enamored at the idea of having more than one bathroom.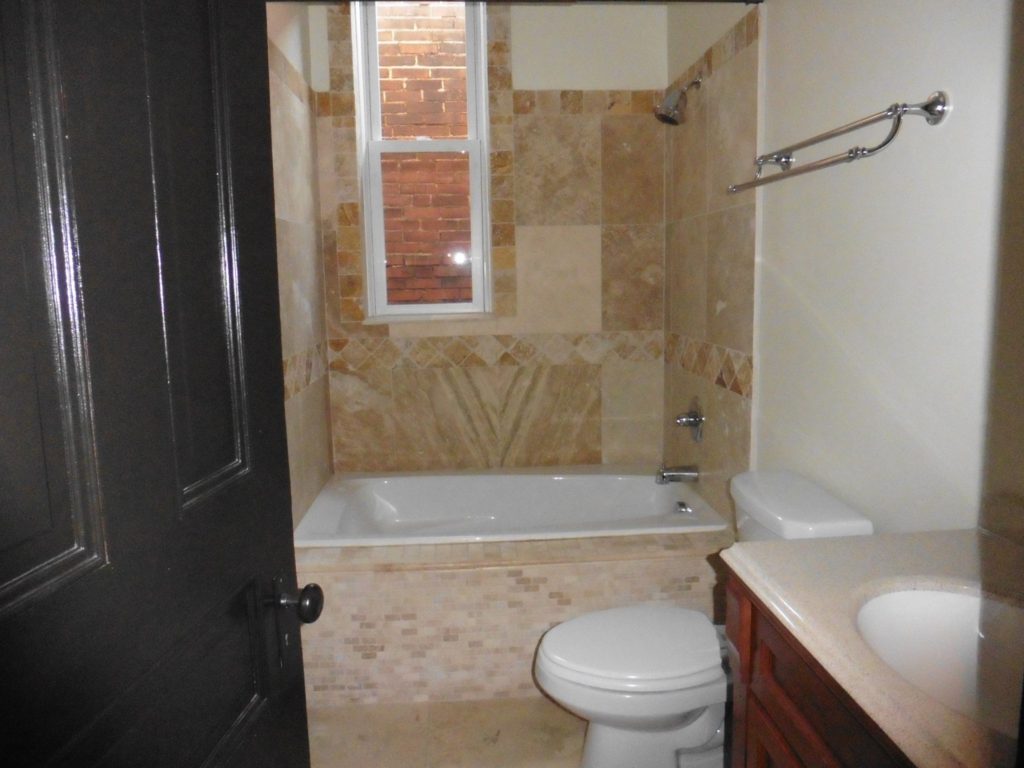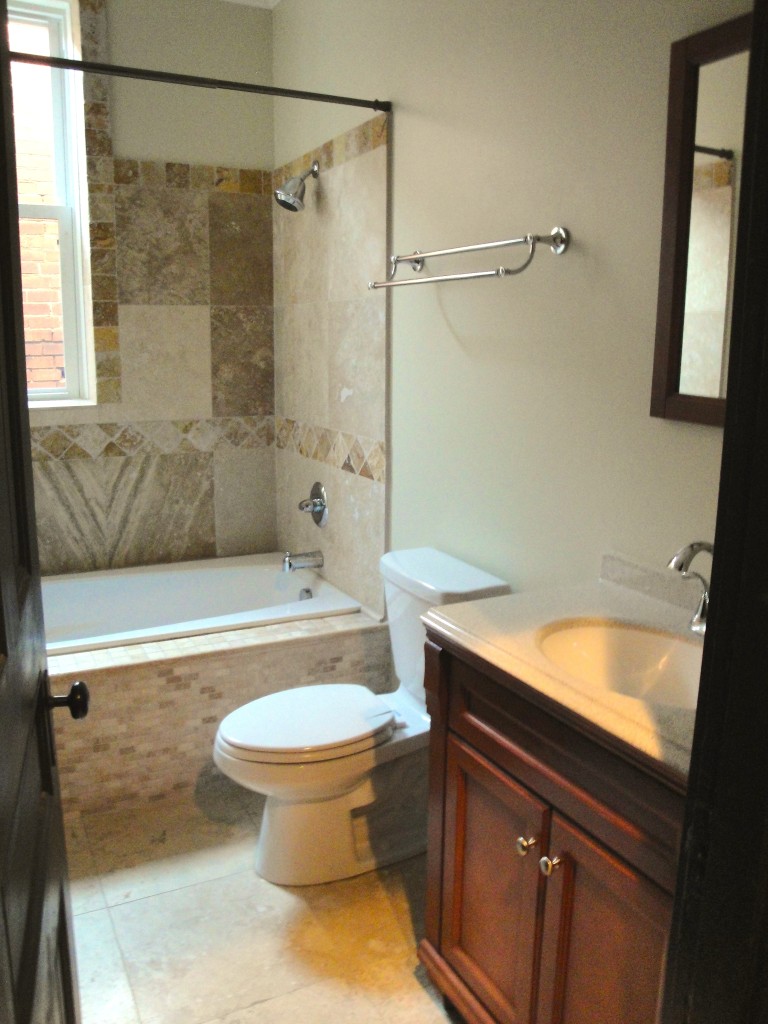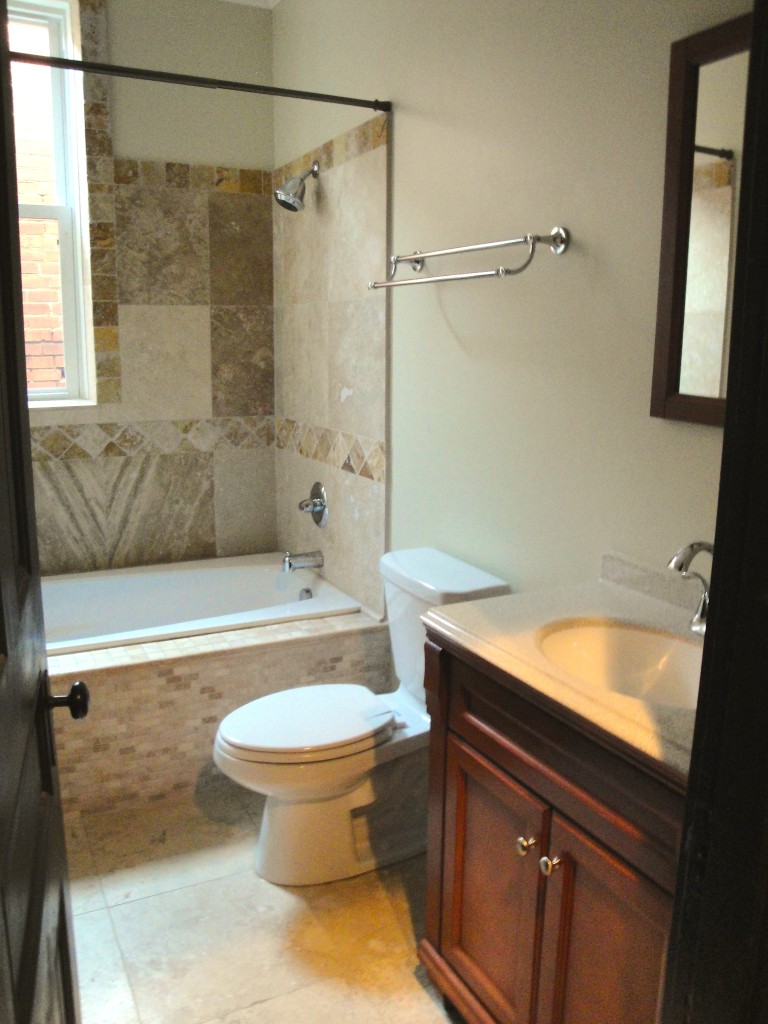 The space is pretty nice with a full shower and a jetted tub. It also has a nice view in the shower of my neighbor's window and I'm not down with exhibitionism. Tan tile isn't really my thing but I also don't want the hassle of ripping it out. The worst part is that the grout looks pink against the tan walls so I'll definitely be changing the wall color. I also want a more functional space with some shelves and hooks.
On a design note, I moved the same art and towels from my last house over to the new place.
My towels are showing their age and I already bought a new white shower curtain since my last house had a glass stall. So far my new house has a French Rustic Industrial vibe going on. I want to bring this into the bathroom just a bit. I'm thinking metals and natural-looking woods, lots of white and tan tones, and some natural elements in this space.
This is the general vibe I want while not spending too much on the space.
To Do List:
Add window privacy
Paint the walls
Change the light and mirror
Remove the towel bar and put hooks on the opposite side of the bathroom
Add functional shelving over the toilet
Organize my under sink storage
That doesn't seem insurmountable, does it?