Tagged with "demolition | The Hyper House"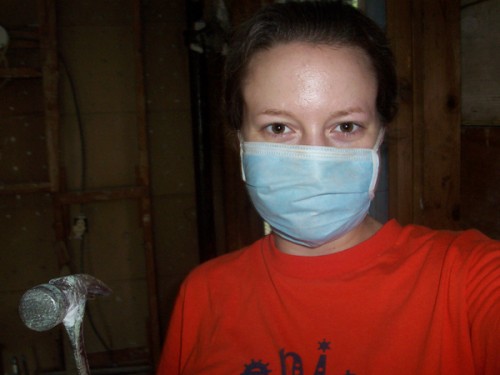 Welcome to renovation time! It's about Spring 2006 in this timeline and the wall between the kitchen and bathroom is coming down along with a lot of other walls. Planning this remodeling project with Kitchen remodeling Edmonton Alberta has been incredible!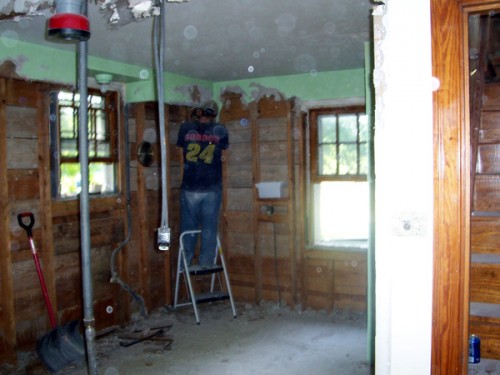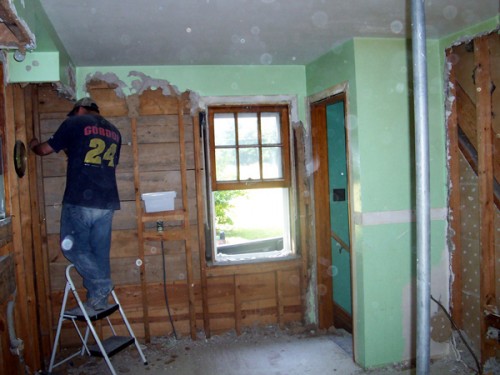 Here we are with the inner walls torn out, the outer walls torn out, and working on tearing out the soffits too. My husband is on the step ladder working on demolishing everything. Can you believe we didn't find a speck of insulation between the inner and outer walls? Suddenly the chill in the house made sense.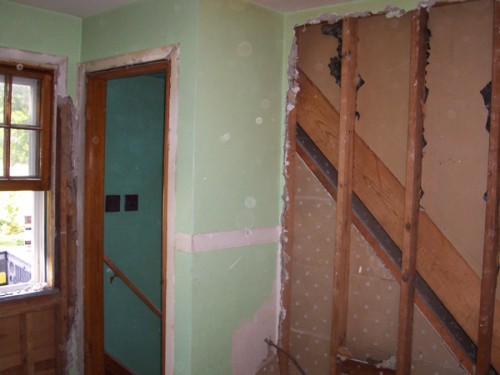 Here's a shot that gives you a better look at the layout of the house. On the left are the stairs leading down to the basement (with yet another brilliant shade of aqua) and on the right are the stairs leading up to the attic.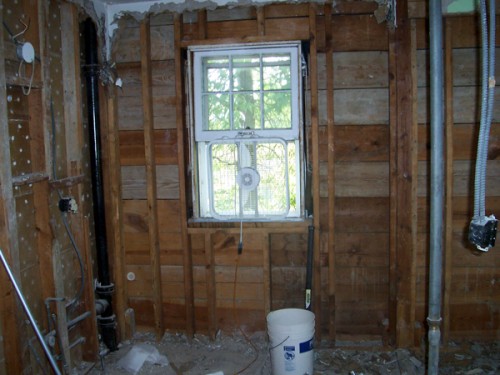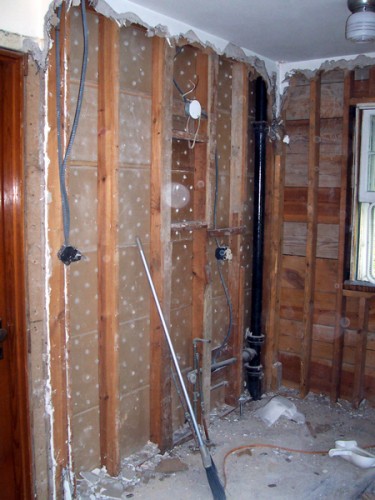 The bathroom wasn't safe from destruction either. No insulation here either, though we did find some nice old razor blades in the wall.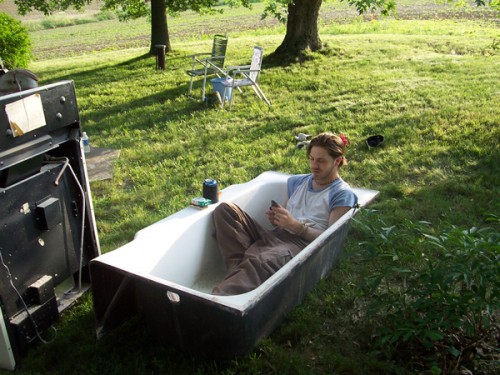 Meanwhile my brother-in-law rests after helping haul out the cast iron tub. I'm very thankful no one asked me to help haul that thing.
Next, we installed new windows and had an electrician from this website come out to install new lights and upgrade the existing electrical to work with modern appliances. I have two brother-in-laws and one worked as a plumber and the other worked in HVAC so both were able to help us out with the necessary plumbing and ductwork changes. You can learn more from PIC Plumbing on how we ensured that plumbing work is done right. After that we were ready to drywall.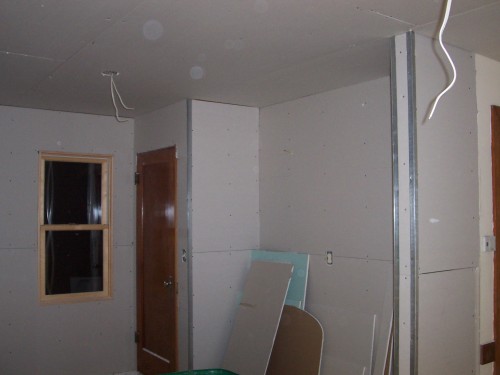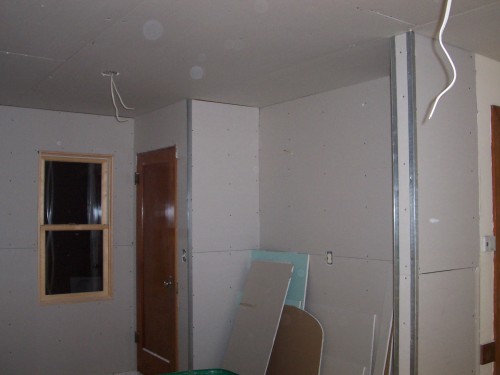 You can see here that we built onto an old wall on the right of the screen. This is actually where the original kitchen door stood. In that nook we built we planned to fit in a full sized range, fridge, and even cabinetry.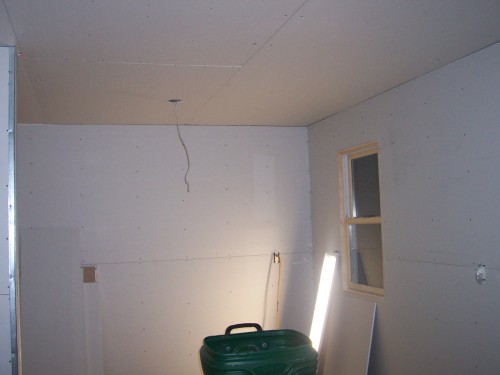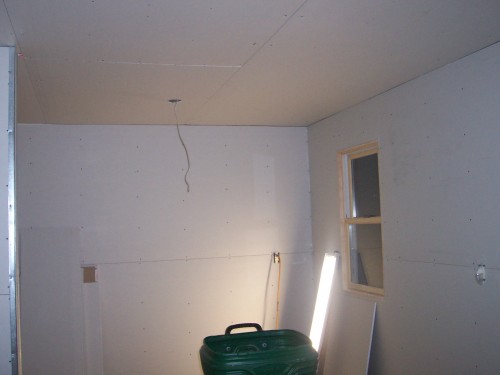 This is the same wall where that awful sink and toilet once stood. Is drywall better than pink tile?
Find out how we decided to fill the space in tomorrow's post.