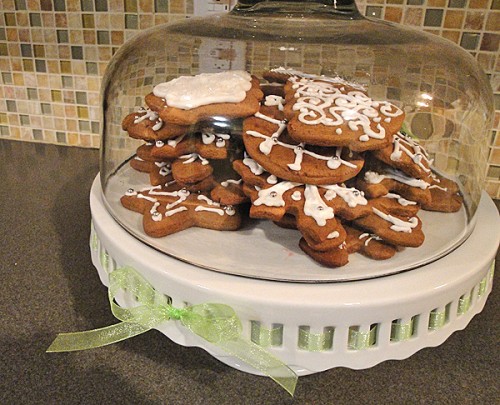 I know I already posted one cookie recipe but a small project delay left me with one more day in the kitchen. I decided to whip up some gingerbread cookies. I love how gingerbread smells when it bakes and it's one of those cookies that soothes your stomach while you stuff it. I've posted the recipe below and I topped the cookies with some Royal Icing to make them extra snazzy.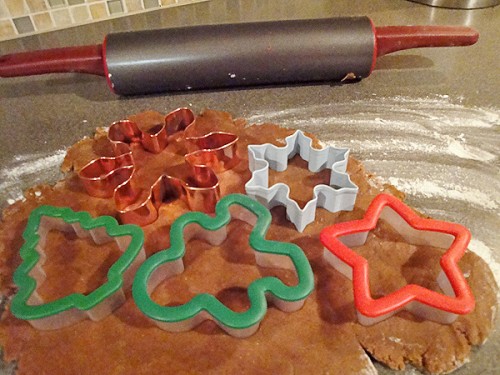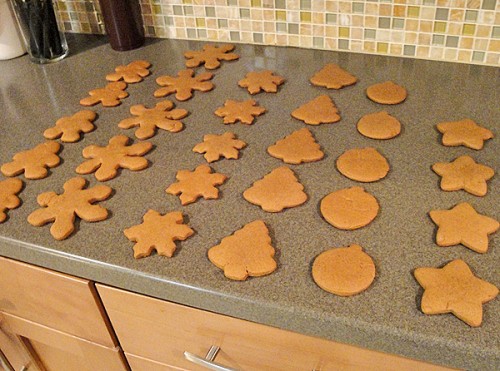 I like to mix up which cookie cutters I use. Some snowflakes…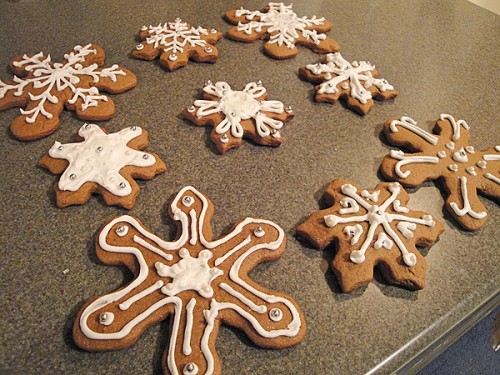 Some Christmas trees…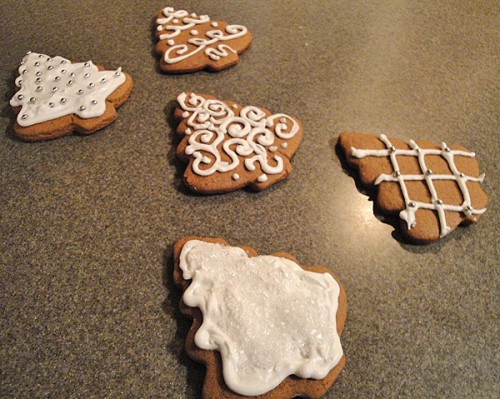 Some stars…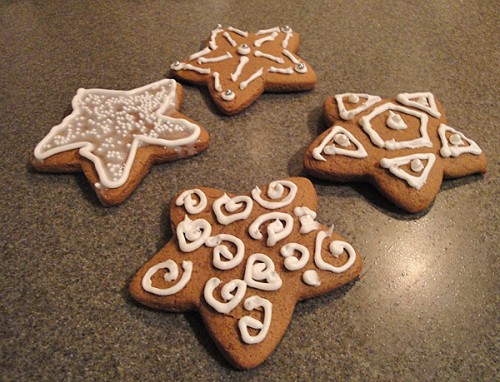 Some ornaments…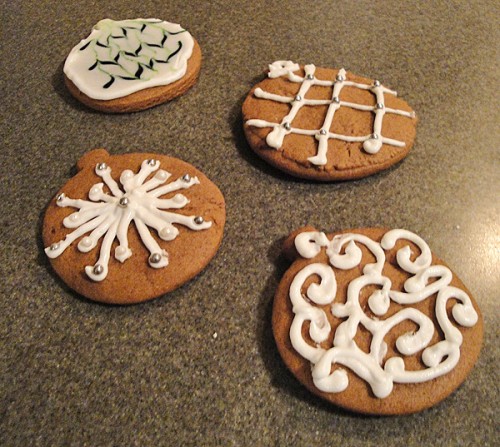 And of course some gingerbread men!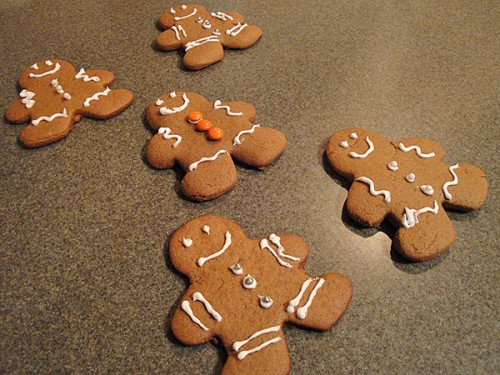 Have fun using icing, food coloring, sprinkles, dragees, sugar, and even mini M&Ms with your own cookies. I'm linking this up at the CSI Cookie Exchange Party:
Thank you CSI Project!

Ingredients
3 cups flour
1 1/2 teaspoons baking powder
3/4 teaspoon baking soda
1/4 teaspoon salt
1 tablespoon ground ginger
1 3/4 teaspoons ground cinnamon
1/4 teaspoon ground cloves
6 tablespoons unsalted butter
3/4 cup brown sugar
1 large egg
1/2 cup molasses
2 teaspoons vanilla
Instructions
In a small bowl, stir together flour, baking powder, baking soda, salt, ginger, cinnamon, and cloves.
In a large bowl cream together butter, brown sugar, and egg with a mixer on medium speed until well blended.
Add molasses and vanilla to the butter mixture and beat until smooth.
Gradually stir in dry ingredients until well-blended.
Divide dough in half and wrap each half in plastic and let stand at room temperature for at least 2 hours or up to 8 hours. (Dough can be stored in the refrigerator for up to 4 days, but in this case it should be refrigerated. Return to room temp before using.)
Preheat oven to 375°. Grease or line cookie sheets with parchment paper.
Place 1 portion of the dough on a lightly floured surface. Sprinkle flour over dough and rolling pin. Roll dough to a scant 1/4-inch thick. Cut out cookies with desired cutter.
Space cookies 1 1/2-inches apart on cookie sheets. Bake for 7-10 minutes (the shorter you cook, the softer your cookie will be!)
Cool on a wire rack and decorate however you like!
http://www.thehyperhouse.com/2011/12/gingerbread-cookies/