This week is all about getting organized. I'll be showing some of my best tips to an organized home and for me that starts in the kitchen. If I don't have my kitchen organized I end up not cooking as much and that leads to money wasted. On top of that, if I'm not using the items in my kitchen I'm wasting money there too. Last year I worked on following a 5-step process to keep my home organized and I ended up succeeding at having a better organized kitchen and life. My plan was simple: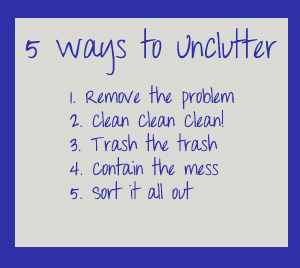 Remove the problem: After you've found your problem spot, empty everything out. Everything. Mine was ants. Literally ants everywhere. I had them removed by ant control in Melbourne. For other unwanted critters, call on a pest control company to handle them.
Clean Clean Clean!: Clean it all out and wipe everything down. Consider protecting your surfaces with shelves or contact paper before moving on.
Trash the trash: Look at what you're holding on to. If it's expired or bad, get rid of it. If the item needs upgrading then trash it and add a better one to the shopping list. There are cheap skip bins in Brisbane you can book online and they will dispose your waste for you.
Contain the mess: Find new ways to hold your old items. It'll help keep the area clean and help you see what you already have so you don't buy duplicates. A label maker is very helpful at this stage.
Sort it all out: Categorize things as you put them back on your shelves. I keep my baking items separate from my cooking items and I store bulk or rarely used items out of the way. Make use of

hand trucks

to move heavy objects simultaneously and save time.
You can apply these ideas I got from pest control Melbourne to any room of the house. If you're having a hard time, just watch an episode of Hoarders and you'll suddenly feel very motivated.
Start with your pantry. Clear all the shelves, wipe them down, and throw away all expired goods. While everything is out on the counter, group similar items in size or use together and find a way to store them. I'll be sharing some of my storage tips later this week so stick around for more ideas there. I also like to take an inventory at this point. Write everything you have down and include quantities. Then put everything back into your pantry or cabinets using your new sorting system.
Next, work on the fridge. Clear it out and really clean this one, drawers especially. Make an inventory list of all these items too. When you put items back in, choose a shelf at eye level to put your healthiest snacks and leftovers on so you're most likely to eat these items. If you're always looking at your leftovers then you'll be more likely to eat them. If you have any fresh vegetables or fruits, clean them and place them in containers if you haven't yet.
Last, check on your freezer. If you have an ice maker then this is a great time to thaw it and clean it out. Be quick about cleaning so nothing thaws. Sort meats with similar meats and have one shelf set aside for convenient foods, like frozen shredded chicken or smoothie packs so you can eat quickly from the freezer. Inventory the freezer too.
Take a look at your inventory list and see if you have enough of all your staples. If you don't, add them to your shopping list. Also add any containers you might need. Highlight all the irregular items on your inventory and check back tomorrow for some helpful advice on cooking from your extra inventory.
Pin It