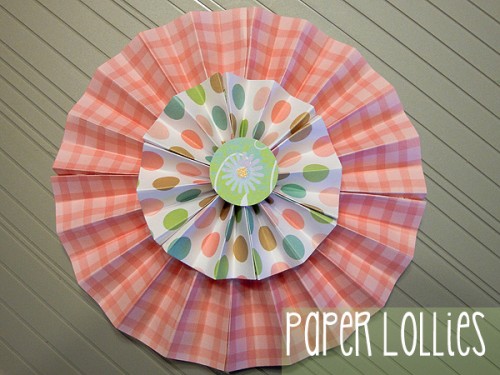 Last week I showed you how to make some cute flower centerpieces. In one of the photos I had included a paper lolly in the centerpiece at a bridal shower. Today I'm here to show you how to make your own.
Supplies
1 piece of 12″ x 12″ paper
1 piece of contrasting 6″x6″ paper
Paper cutter (I use this one by Cricut)
Paper scoring tools (I use the Scor-Pal but Martha Stewart has one and a bone folder will work)
Decoration for centerpiece (button, hole-punched circle)
Double sided tape
Hot glue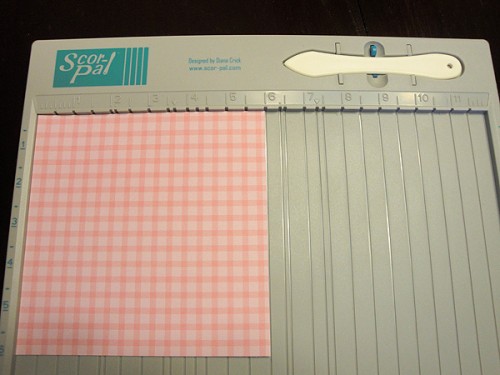 Start by cutting your 12″x12″ piece of paper into 4-6″x6″ pieces of paper with two cuts down the center of each side. Place one of the small pieces on the scoring board and evenly score your paper every 1/2 inch. Repeat with each piece until you have 4 scored pieces. Now zig-zag fold along the score marks.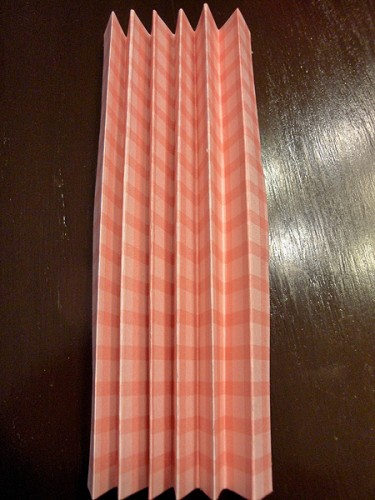 Fold each piece in half and tape the two halves to each other, forming a fan. Repeat on all the pieces.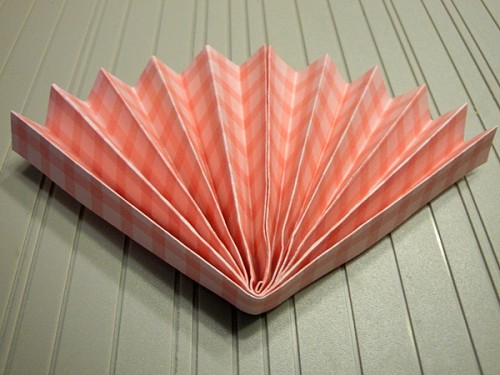 Now take 2 of the fans and open them up and tape the two halves together.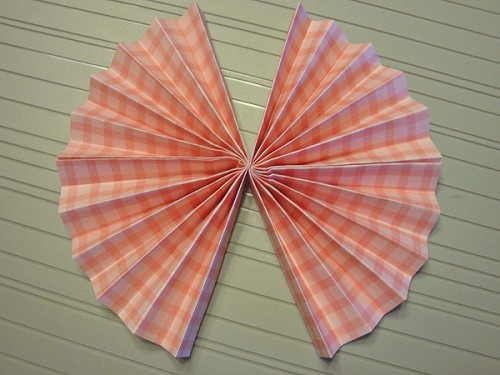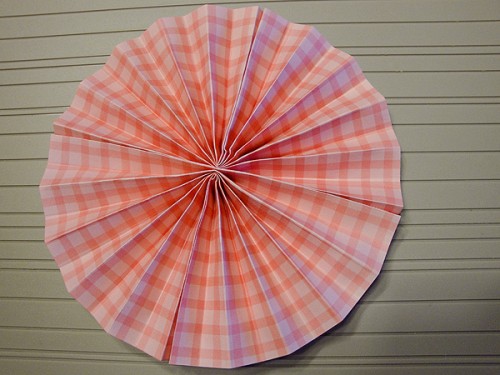 Reserve the other 2 6″x6″ pieces for another lolly or use them to make your current lolly two-sided.
Repeat this process using your contrasting 6″x6″ paper to form a middle piece for your lolly. You'll want to start with 3″x3″ sections to score and attach 3 of those fans in a circle. Then hot glue the two layers on top of each other and add a decorative center piece.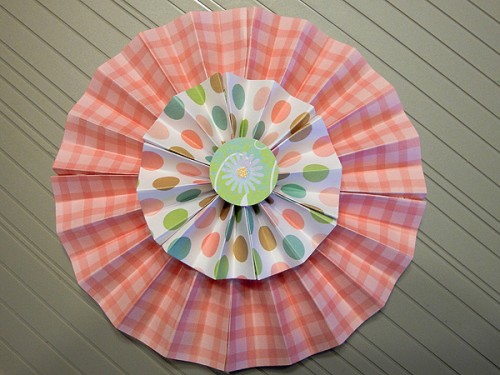 You can see this lolly technique on the chicken wire frame I made or come back tomorrow to see how I used them in my March centerpiece.
Pin It