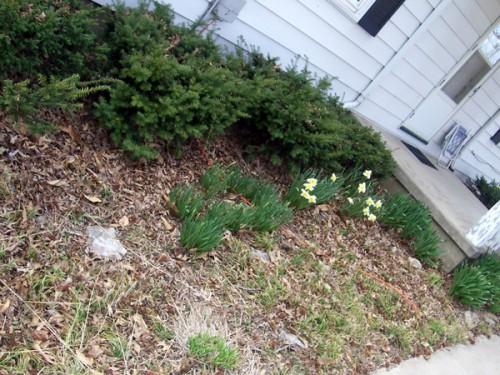 Remember when my front flower bed looked like this? Overgrown and full of leaves was not this bed's finest hour.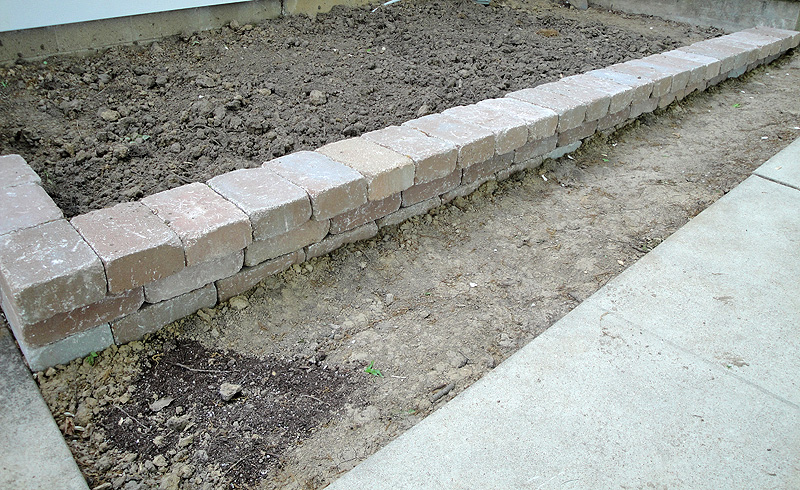 After some hard work we built a retaining wall but the area didn't look quite like I'd envisioned. Then we had to build a base for our old rain barrel. After a lot of planting and a lot of mulch, here it is today.
We ended up making a few changes from our original plans, like removing one azalea from the top section and instead adding in some coleus plants and geraniums. You can see some work still needs to be done on the left staircase but that's another plan for another day. We still have a planter to build to cover up that phone box in the middle section but this is definitely progress.
The hydrangeas we ended up finding are called Invincibelle Spirit and they're just getting ready to bloom. They'll be a deep pink color and will add some color now that the other flowers are switching to their summer greens.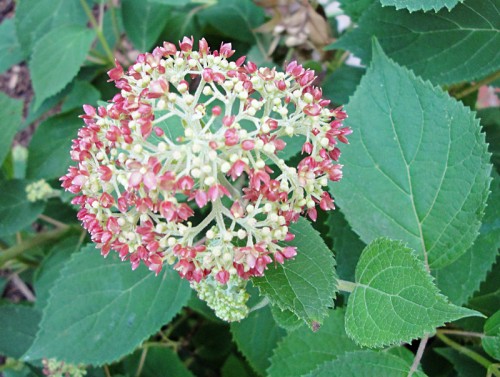 So what's up next for the yard? We have a second flower bed to create that will connect our front door to our side door. This project was only a test for that bigger project. Since this one took a month working only weekends and evenings in between rain and crazy record highs, I'm betting the second project will take longer. I'll show you our plans and timeline in the coming weeks along with the mess we're up against.
Pin It