I realized just today that I haven't shown my May centerpiece and tablescape to you all yet. I went simple this month since our table seems to be taken over by projects these day. April showers bring May flowers so my table is covered in bright flowers.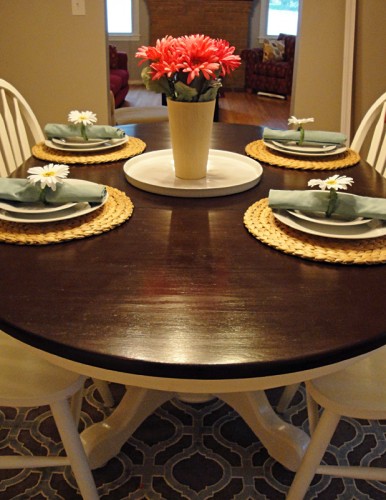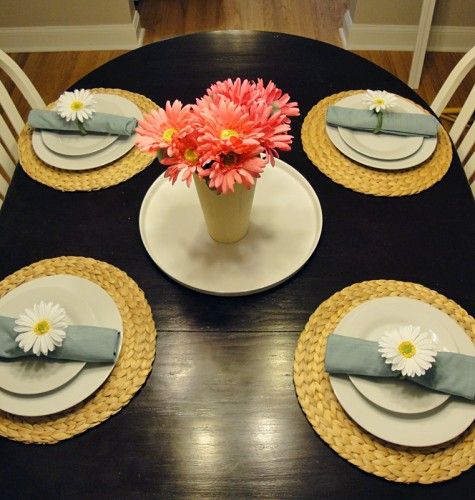 Check out my napkin rings. Can you guess the secret item I used to make them?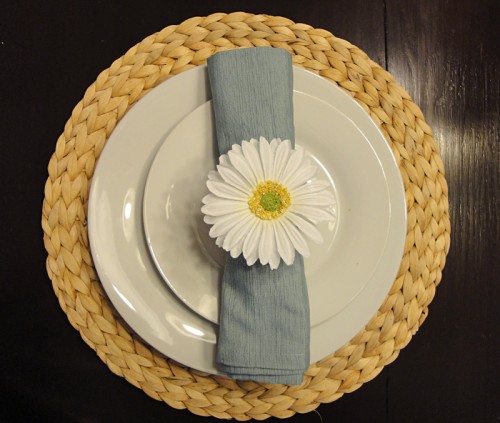 Shower curtain rings! For $1.50 I bought 10 shower curtain rings and used them as the base for these napkin rings. Throw in a $1 set of flowers on sale at Michaels and some floral tape leftover from another project and I have a cheap napkin ring with plenty of leftover supplies for another month.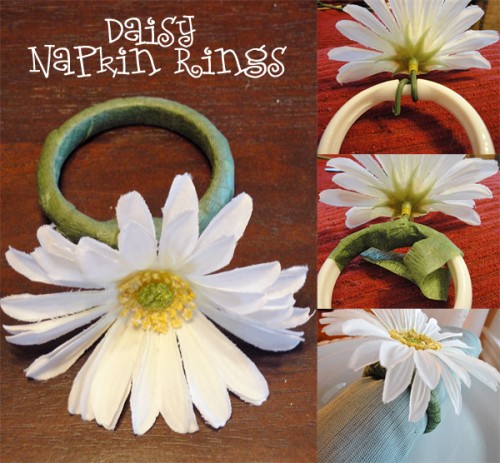 To make these super easy napkin rings, you'll want to cut off your silk flower's stem and wrap it around the shower curtain ring. Wrap the floral tape around the stem to secure it and continue your way around the entire shower curtain ring. Then just slide your napkin inside your ring and enjoy your work!
Pin It