Last week I invited my friend Wendy and her mom along with me to go blueberry picking. I had gone last year and enjoyed it so much that I wanted to go again this year.
I go picking at Wind Ridge Farm in New Melle, Missouri. They also have blackberries and peaches depending on the season. They aren't open for picking every day but they do update their website, twitter account, and facebook page to help you plan your next pick date. This method ensures that the plants aren't overpicked and that guests have plenty of picking options.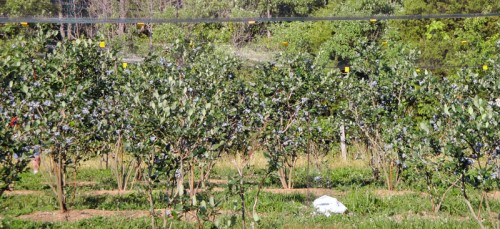 When we arrived this year we could see the blueberries hanging off the bushes before we even entered the field. You just grab a bucket, listen as an employee tells you the best places to pick, and have at it. We spent less than an hour picking casually and ended up with about 2 1/2 pounds each. The blueberries are $2.99/lb and they even take credit cards if you have your whole family out there picking.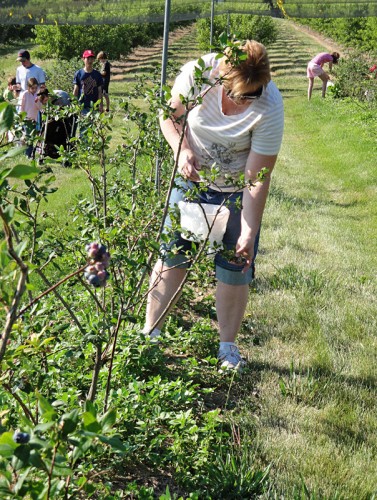 Their next pick date is on Sunday from 8 AM to noon or until the field is all picked. You could celebrate Father's Day with some blueberries or even some blackberries since they will have a small batch of them ready to go. After we went picking we did a scenic drive along Missouri's wine country. There are several wineries out in the area so if you time it right you could pick one day and stop for some lunch at a winery before shopping (like we did).
I've been planning out all sorts of delicious blueberry treats since I saw the fields were open and you can see them and other berry treats on my Berry Picking pinterest board. Coming up tomorrow I'll show you my first cooking project or you can check out my favorite blueberry buckle recipe on my travel site.