Back in the 1930s, a challenge was issued to students at the Parsons School of Art & Design. The designer "challenged students to design a table so basic that it would retain its integrity whether sheathed in gold leaf, mica, parchment, split straw or painted burlap, or even left robustly unvarnished." (NYTimes) The resulting table was named the Parsons Table.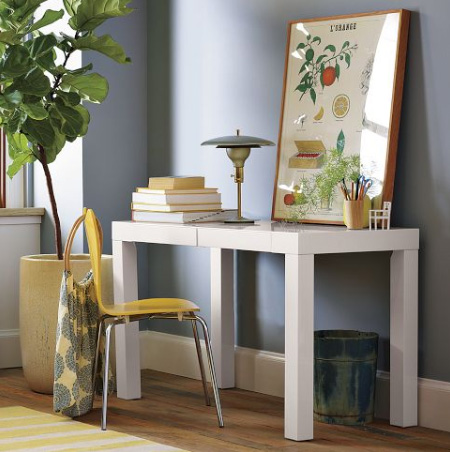 The Parsons table was surprisingly modern for the era and has lasted the test of time. The school's design skills have also been applied to other furniture pieces like chairs, end tables, and desks. How can you tell if you're looking at a Parsons desk? Just check the thickness of the legs- they should be the same thickness as the top of the desk. (Learn more building instructions by checking out Ana White's Parsons Desk plans)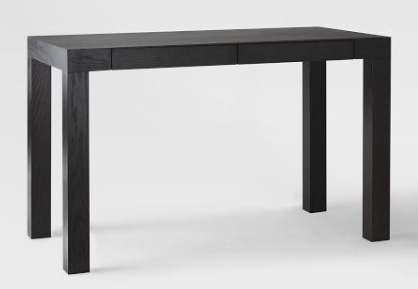 The favorite Parsons desk of most folks these days is produced by West Elm. It costs $349, has two drawers, and is 48″ x 24″ x 30″. You can buy it in black or white. Don't think Parsons desks have to be boring. Remember the goal of making a desk that looks good in every material? There are so many options below with different looks. All those designs also mean different price points so you should be able to afford a Parsons desk no matter your price point.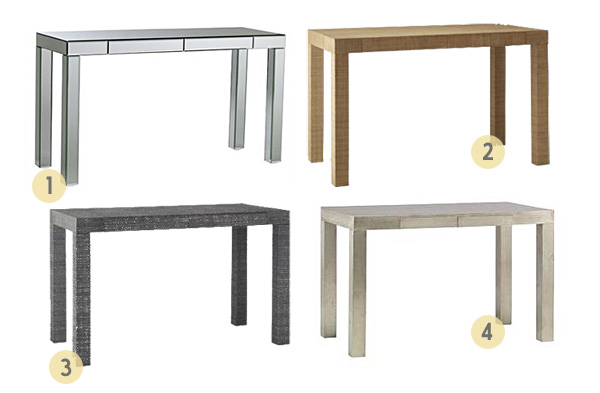 These are 4 additional West Elm options. 1-Parsons Mirror Desk ($599), 2-Parsons Natural Grass Cloth Desk ($499), 3-Parsons Diamond Grass Cloth Desk ($499), and 4-Parsons Metal Desk ($499) made of wood with hand-wrapped rich antiqued metal cladding. Each is the same size as the original and has two drawers.

Another option is through Room & Board. They have a customizable Parsons desk with 10 different table sizes and 24 different tabletop surfaces. To get the closest size to the Parsons, choose the 48″ x 24″ x 29″ console table/desk. You can choose glass, MDF, butcher block, solid wood, quartz, granite, or even marble. My favorites are with the white glass (#5- $619) and with the Solid maple with shell stain (#6- $699).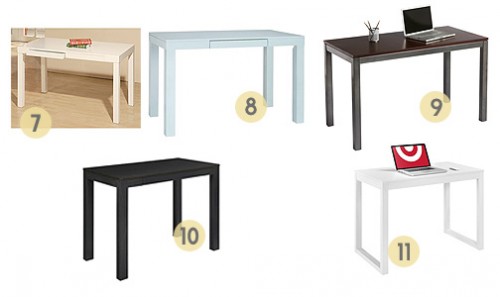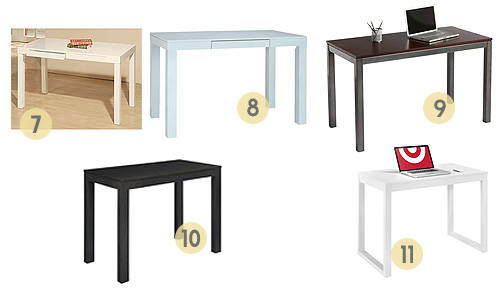 Parsons desks can be found at lower costs too with just a few changes. The 7-Overstock Student Desk ($144.99) is the closest match with almost identical dimensions and 2 drawers. 8-Home Decorator's Parsons Desk ($106.24-$129) comes in 6 different colors though it only has 1 drawer. The 9-Container Store's Parsons desk is a mixture of steel and melamine without any drawers and can be found in stores for $129. Though a little narrower and with only 1 drawer, you can get a Parsons desk from Walmart (#10) for $59. The cheapest of all is smaller, drawerless, and has different legs but Target's Parsons desk (#11) is only $39.99.
I've shared my love of Parsons desks but I'm curious if any of you have any Parsons pieces. I just bought my first piece after my last sales post. Here's a glimpse of it.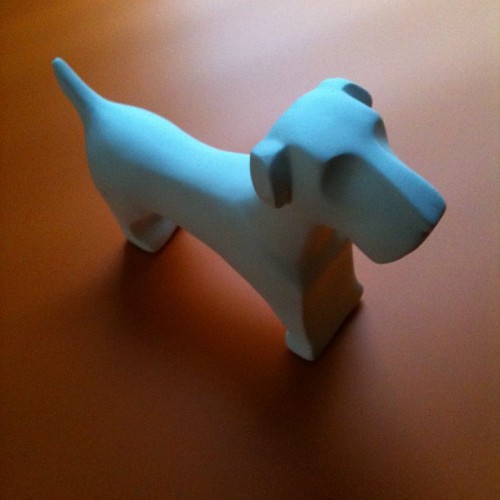 Have I gone completely crazy?
Pin It