When I got my KitchenAid Mixer the first thing I did was buy a beater blade
for scraping down the sides. This meant I now had 3 extra attachments just hanging around when I wasn't cooking something. I had a habit of losing them in drawers or the deep space of my baker's nook.
As part of my kitchen makeover, I'd built a little baker's nook to hold all my extra baking supplies. That might sound a little silly but I have a lot of supplies. The baker's nook was actually built to accommodate our lower window and give me a surface to roll out cookie dough (or bread dough or pizza dough) on easily. The nook was made by substituting vanity cabinets for kitchen cabinets and then just using a separate piece of countertop.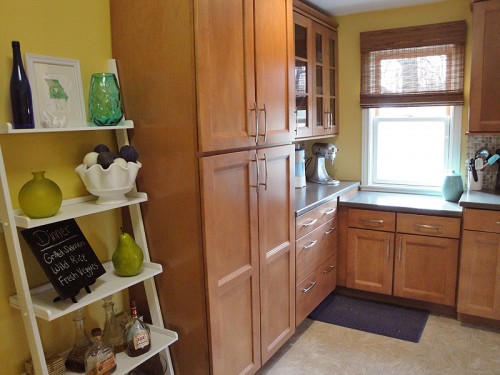 One side holds all my baking sheets and cake pans while my drawers hold things like cake piping tubes and tips, food coloring, sprinkles, and just general odds and ends. I had one lower cabinet left to fill. I added in my cake and cupcake stands, my hand mixer, and my double set of springform pans. The whole thing felt a bit empty still.
Enter those pesky Kitchenaid mixer attachments. There was plenty of space in there for them but I didn't want them to get lost in medium springform pan #2 (heaven forbid!) so I came up with a solution that seems so obvious I can't believe I didn't think of it sooner: 3M hooks
. Look how easily I can find my hooks now.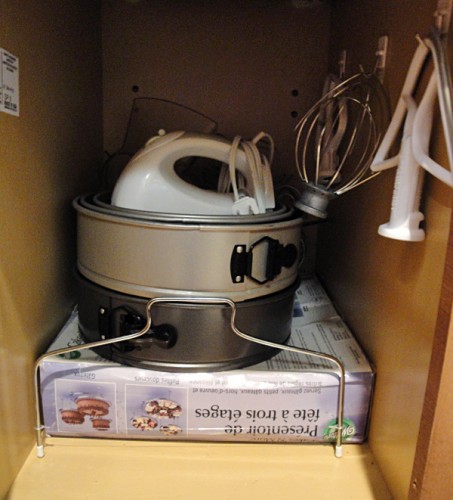 And a closeup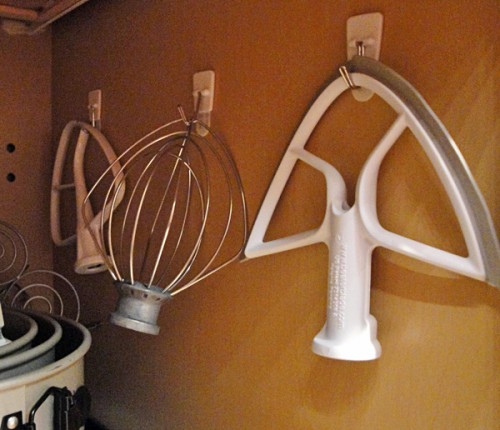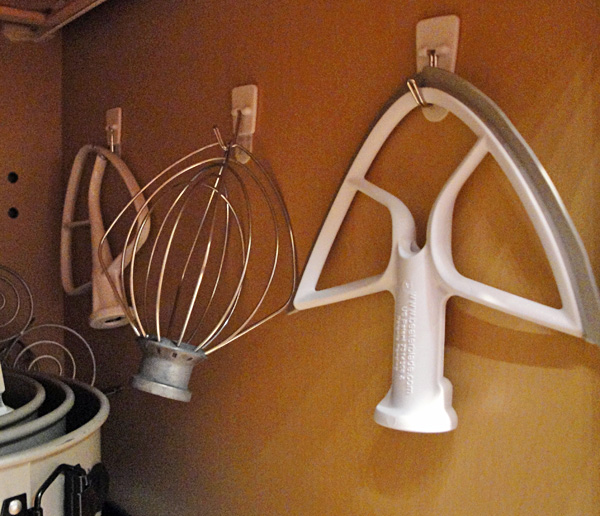 For under $5 I've got an easy storage solution that my college self would be proud of.
Pin It