So remember that scary kitchen? Or maybe the blue one we lived with? Here's the end result of all the work my husband and I did: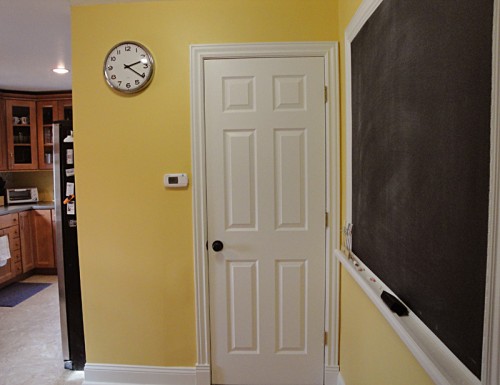 Walking into the kitchen you now see the new door leading up to the attic and the chalkboard my husband built from scratch.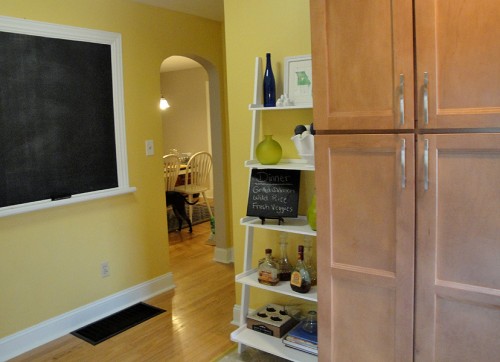 Here's the way you just came from leading back into the dining room. That ladder bookshelf and the commercial wash down taps we recently added are my favorite things.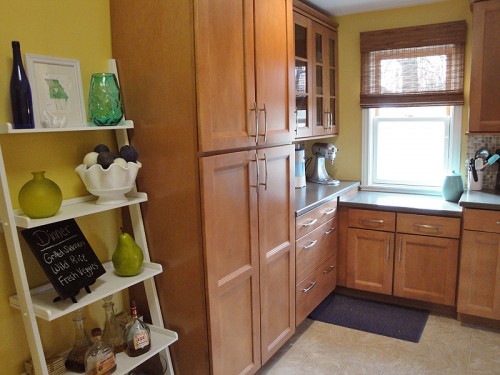 Here's another shot of it along with the pantry and my little baker's nook. Can you believe all of this used to be in the bathroom of the house?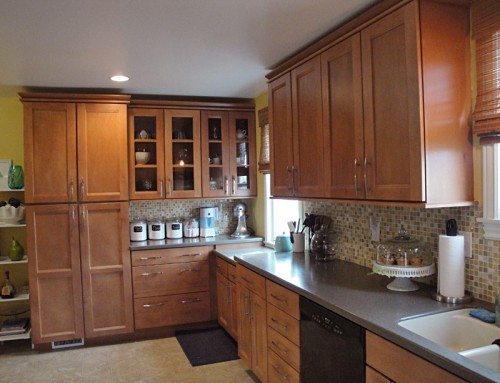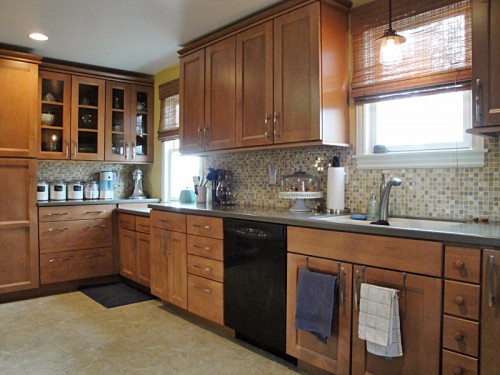 Here's another shot of the nook with a glimpse at the full row of cabinets. I use those tiny little stacked drawers to hold all my spices and they fit amazingly well thanks to the job done by the kitchen renovators.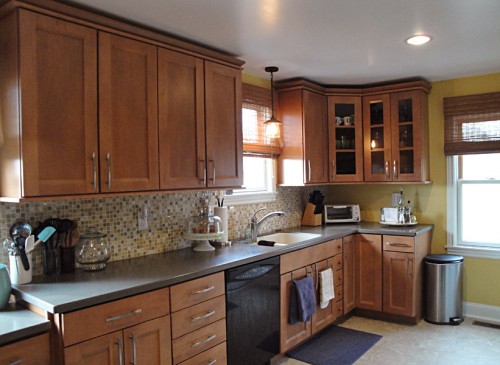 Here's a shot into the corner where we have a few more glass front cabinets.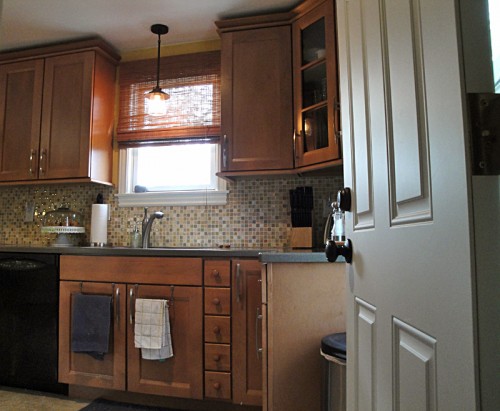 This shot shows off the schoolhouse light we bought a few months ago from Lowe's and the tile. Here's a detailed tile shot.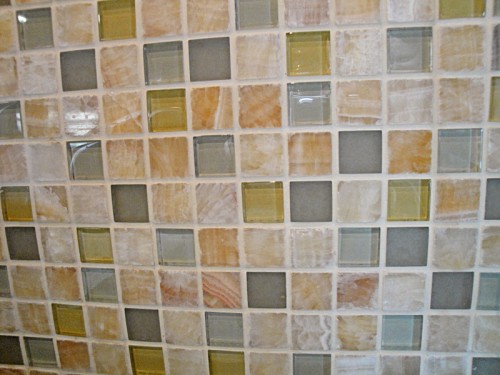 It's from Home Depot and so incredibly amazing looking.
Remember how we built a nook where a door once was? This shows off the new layout pretty well.
We still have some very minor things to touch-up in this room but we've hit the 95% mark so I think that my husband and I did amazingly well so far. Here's some before and after shots. Check them out while listening to Sarah McLachlan's "I Will Remember You" for an authentic experience.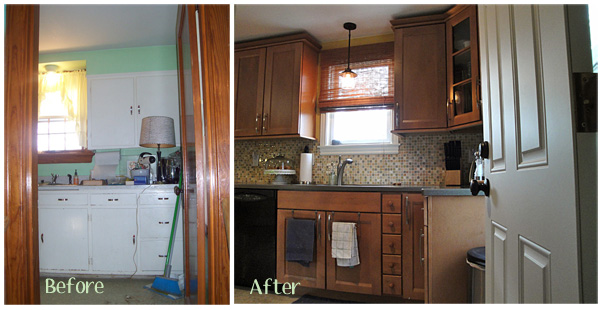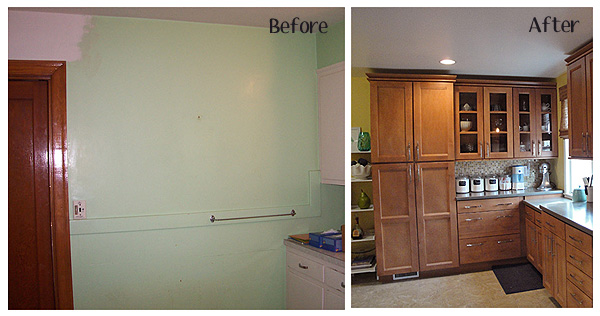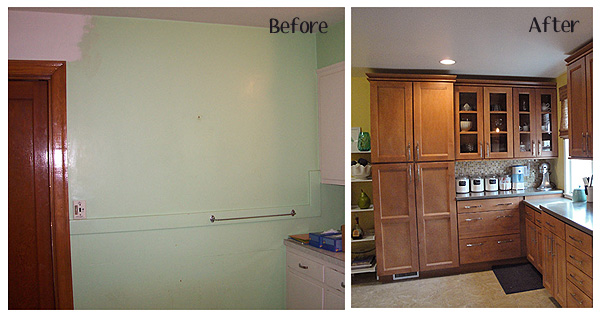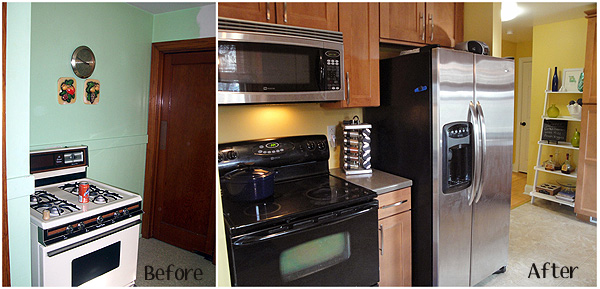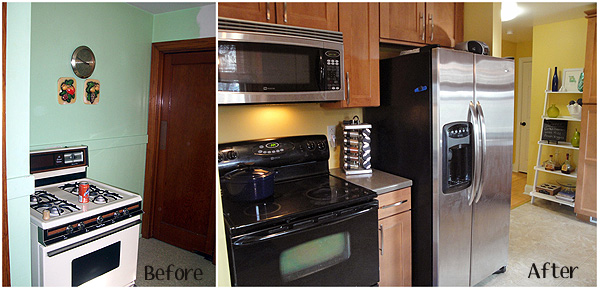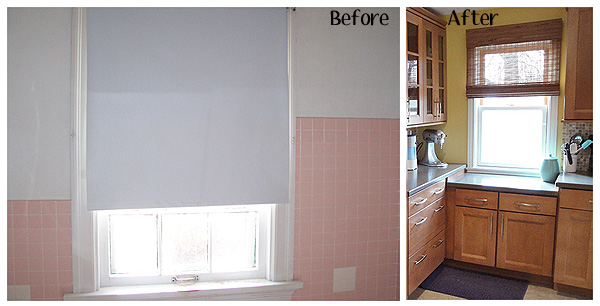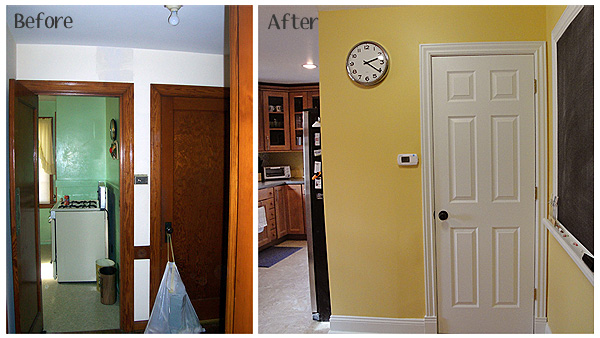 It's been a few years, a ton of work, a chunk of change, lots of yelling, lots of love, but it all came together. You can't believe how wonderful it is to cook a meal in such a beautiful and organized space and knowing how much I did and my husband did with our two hands (along with those of family and friends). I just feel so proud of this space. The rest of our home has quite a ways to go but I really believe we're on the right path and some day all the rooms will look this good.
Linking up to Thrifty Decor Chick's Show Us Your Kitchens! link party.