Last year a lot of people made homemade snowglobes with mason jars and little Christmas decorations. I was inspired by the idea but wanted to go even smaller. I again took some Michael's clear ornaments and used them for this project. My other key supplies were fake snow (leftover from my snowman ornament), hot glue, a funnel, tweezers, and mini Christmas trees a little less than an inch tall.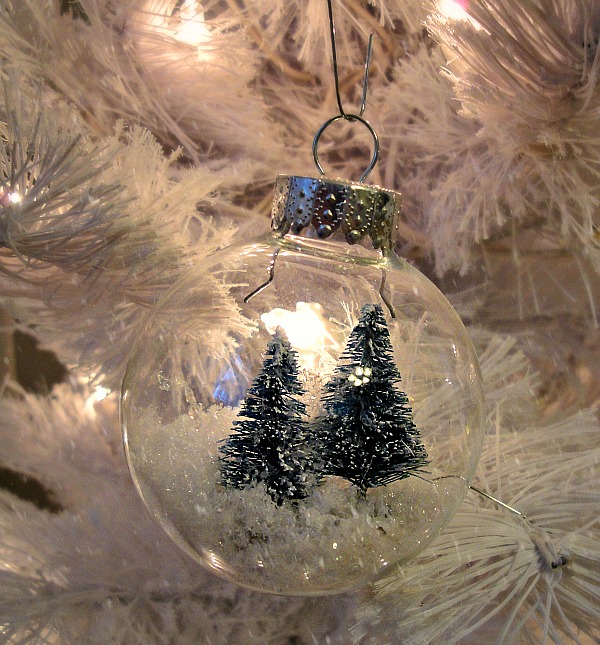 Start by taking the top off your ornament and sliding the tree in with your tweezers just to check for fit and placement. When you find a look that works for you, pull the tree back out, plop a little hot glue on the bottom of the tree, and then quickly slide it back into your ornament, pressing firmly but not forcefully into the bottom of your ornament and hold in place just until the glue is set.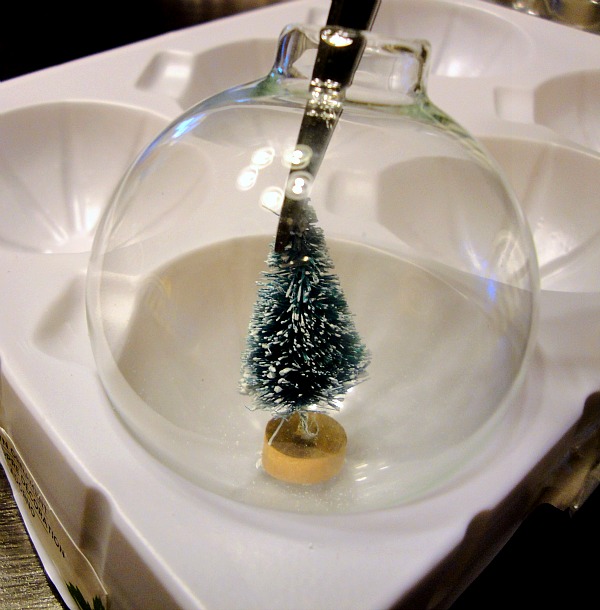 Your next step is to take that fake snow and sprinkle some into your ornament. I found it easiest to push it in with a funnel but your mileage may vary. Just add a little at a time till you like your level.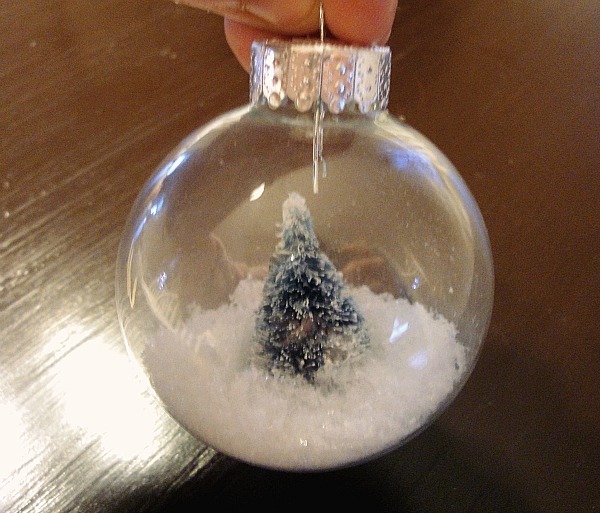 You can mix this ornament up in a few ways. I added two trees in one of mine like the one at the top of the post. I also think adding in a mini house with some snow could be adorable too. The idea is just to make an Christmas ornament with a beautiful winter scene inside.
What does your favorite winter scene include?
Pin It