This year I wanted to challenge myself to create 5 different types of ornaments from those clear glass ornaments you can find at craft stores. I spent this past weekend trying to be creative and think of some new ideas. I wouldn't normally share Christmas projects before Thanksgiving but I know Black Friday will have some deals at Michaels and other craft stores so I wanted to share some ideas with you before you hit the sales.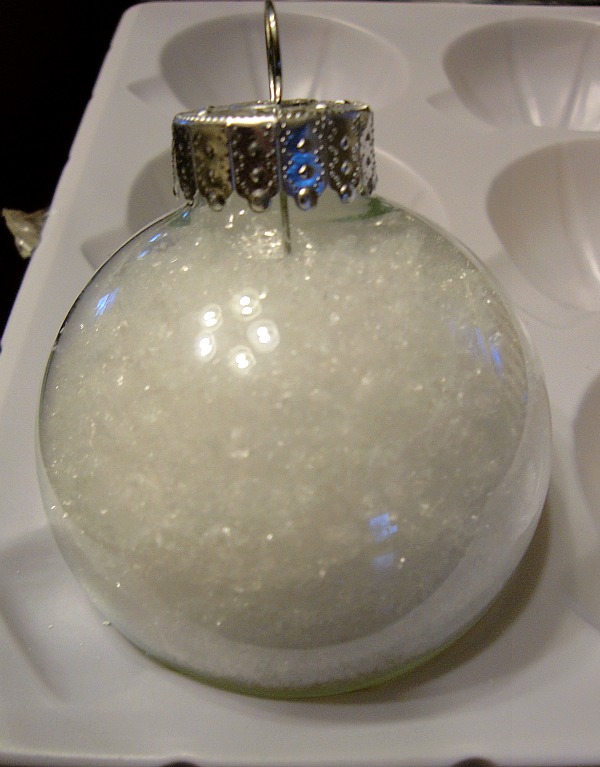 Today's idea is one perfect for having your grade school aged kids help you put together. Just fill a clear glass ornament with some fake snow. You might want to use a funnel to help pack it in. Set up some black and orange craft paint and let the kids go wild painting on a carrot nose and some eyes and a mouth made out of "coal". Your end result will look something like this.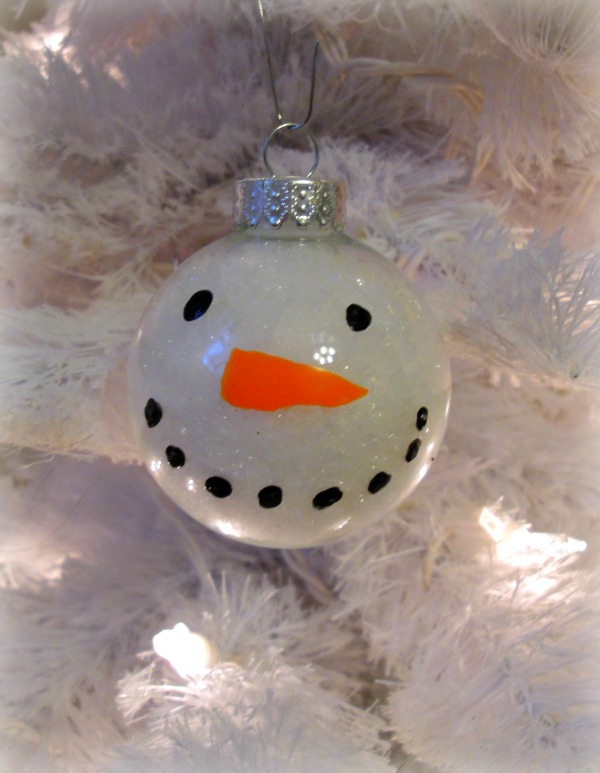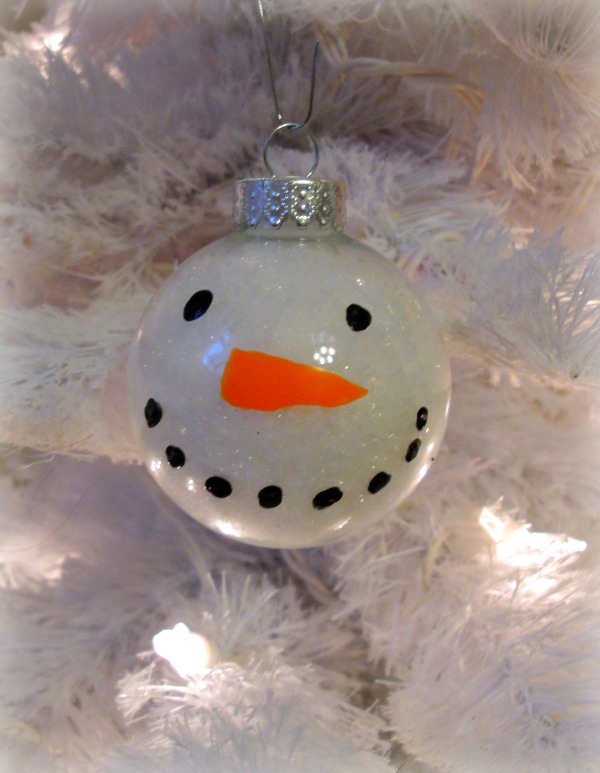 It's an easy way to dress up some ornaments. I'll be sharing some more ideas for jazzing up clear ornaments over the next week or so. They'll vary in difficulty so you can find a style at every skill level.
Pin It