Welcome to Thanksgiving Week on The Hyper House! Each week I normally try to mix up the kinds of posts I share but this week I wanted to focus on Thanksgiving dinner so I'll be featuring some especially food-heavy posts.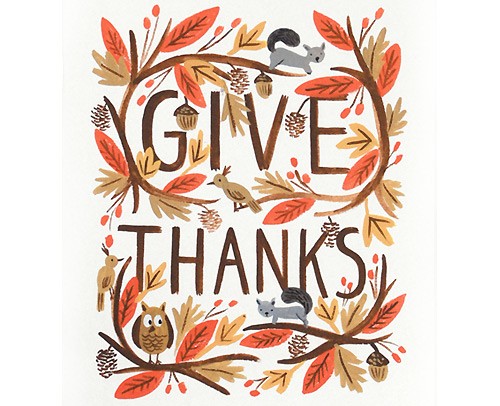 Source: Rifle Paper Company
I don't normally host Thanksgiving at my house but the downside of that is I don't end up with any leftovers to eat in the days following. This year I decided I wanted to make my own version of a Thanksgiving meal but I've been working overtime so much I didn't have hours upon hours to plan a meal, let alone cook one. I've created a very simple menu for the day.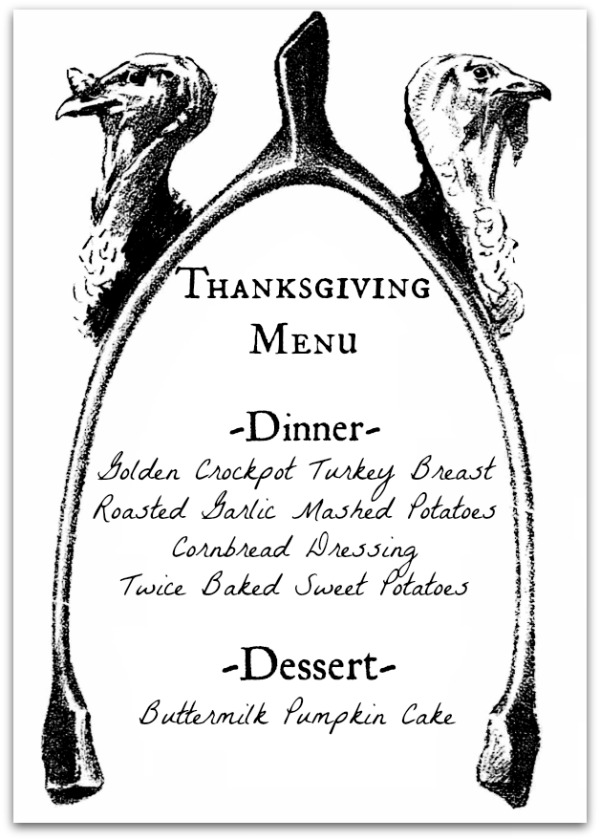 I've tried to come up with a Thanksgiving meal plan that leaves plenty of time for you to enjoy your holiday too. Most of these steps can be done while you cook dinner each night so when Thanksgiving comes you only have a few quick tasks to do.
Here's a quick guide to planning out your Thanksgiving week.
Saturday/Sunday: Shop for all the food items you need.
Monday: Bake biscuits and cornbread. Let sit in the open so they go stale.
Tuesday: Thaw your turkey breast inside your fridge. Roast garlic for mashed potatoes, scoop out filling and chill.
Wednesday: Prepare cake and bake at 350. After your cake has baked for 20 minutes, add in your sweet potatoes to the oven for the last 30 minutes. Remove the cake and sweet potatoes and let each cool. Make glaze for cake and scoop out filling for sweet potatoes. Pack away the filling in one container and the skins in another. Store cake in a covered container after glazing.
On Thursday you will have so much less work to do so you can actually enjoy the day with your family. Based on a 6 PM dinner time, here's how I would plan out your day.
10 AM: Prepare turkey for the crockpot. Cook for 7-9 hours on low. Prepare cornbread dressing and chill. Mix together your sweet potato filling, stuff potatoes and chill.
5 PM: Bake cornbread dressing for 20-30 min at 400. About 10 minutes into baking, add your sweet potatoes and bake them 15-20 min at 400. During this time, boil your mashed potatoes and then prepare them to serve.
This meal requires only 2 hours in the kitchen on Thanksgiving Day, once at 10 and once at 5. By breaking the meal down into bite-sized pieces during the week you can relax more on the big day. You can also delegate tasks easier so it won't just be you in the kitchen (though I'm a huge fan of delegating dish duty).
I'll be updating all week with some food ideas. What are your favorite Thanksgiving dishes?
Pin It