Archive from March, 2013
I'm back with one last Lenten meal for you. This one is another healthier-than-fish-fry kind of meal courtesy of Cooking Light. I love that this recipe uses asparagus that's in season (unless you live somewhere that just had another 14 inches of snow like I did) and has some of that delicious gnocchi I cannot get enough of lately.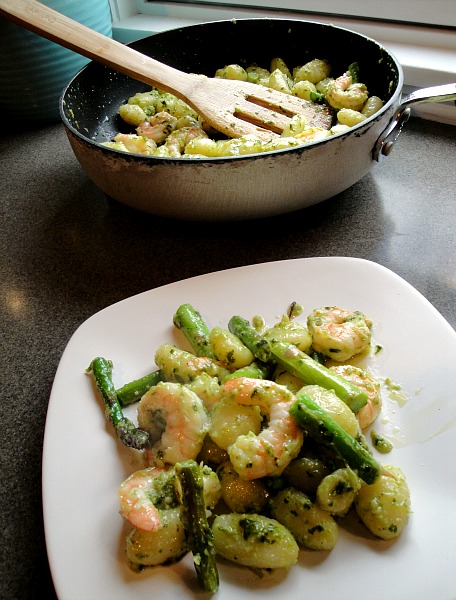 This meal only takes about 10 minutes to cook and there aren't many dishes so you can use your Friday night for something other than dinner. Do any of you do a blackout night on Friday? I've tried stepping away from the computer and phone for those nights to just devote to some couple time or some reading. It's easier some nights than others (if the husband is gaming it's hard for me to stay offline too) but I made it through 3 books last weekend and got back on track for my Goodreads goal.
Have a good Easter to you all! I'll be back next week with some color inspiration.
Gnocchi with Shrimp, Asparagus, and Pesto
Ingredients
1 lb asparagus
1 pound peeled and deveined large shrimp
2 quarts water
1 (16-ounce) package gnocchi
1/2 cup pesto
Instructions
Chop asparagus into 1 inch pieces. Heat up a skillet.
Bring 2 quarts water to a boil in large pot. Add gnocchi and boil for 2-3 minutes until the gnocchi rises to the surface. Strain.
While the gnocchi is cooking, saute the asparagus in the skillet for 4 minutes. Add the shrimp and saute for another minute. Mix in the gnocchi and the 1/2 cup of pesto and cook for another 3 minutes until done.
http://www.thehyperhouse.com/2013/03/gnocchi-with-shrimp-asparagus-and-pesto/
Pin It

If you're like me you're 2 Fridays away from the end of Lent and are maybe a little sick of all that fried fish. Don't get me wrong, I love seafood and love fish fry (St. Ferdinand in Florissant has the best in STL if you were wondering) but this is the time of year I'm usually just about done with the same meal over and over again.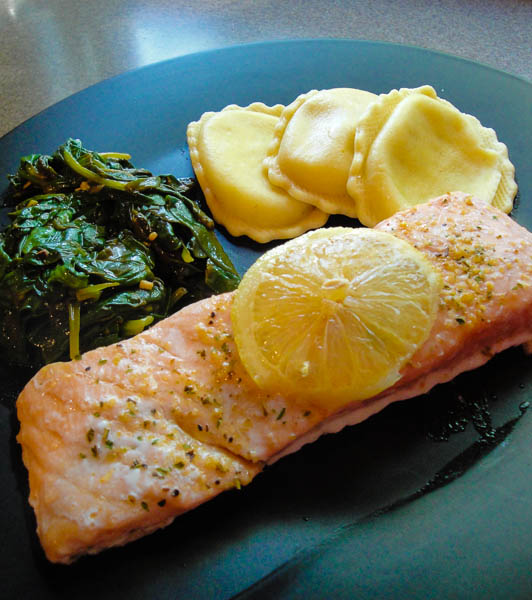 As a lighter alternative, salmon and cheese ravioli seems a good change. You can throw in a fresh lemon and some fresh spinach to really embrace the spring produce coming into season. This recipe takes only about 20-30 minutes so it's weeknight friendly so it's perfect for a Friday or any other night.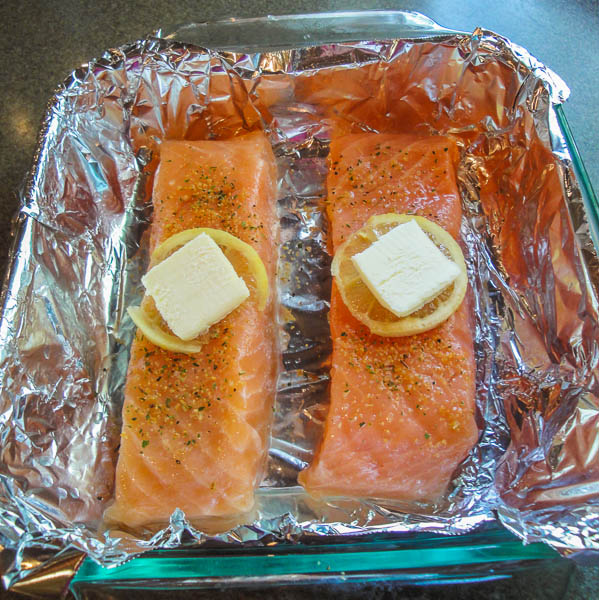 Salmon with Cheese Ravioli
Ingredients
1-8 oz package refrigerated four cheese ravioli
1 lemon
2-6 oz frozen salmon fillets, thawed
2 Tablespoons olive oil
1-6 oz package baby spinach
1 clove garlic, thinly sliced
1 Tablespoon butter
Instructions
Cut lemon in half. Make a thin slice from each side and reserve.
Spray a glass pan with aluminum foil. Place salmon in pan and drizzle one half of the lemon over both pieces of salmon. Top each filet with a slice of lemon and 1/2 tablespoon pat of butter. Bake at 350 degrees for 15-20 minutes until flakey.
While salmon is baking, boil water and cook the ravioli until it floats to the top. Drain.
About 5 minutes before the ravioli and salmon are done, heat olive oil in a pan. Saute the spinach and garlic in the pan and squeeze the remaining lemon half on top.
Serve with salmon on top of spinach and the ravioli on the side.
http://www.thehyperhouse.com/2013/03/salmon-with-cheese-ravioli/
Pin It

The best thing about March has to be Thin Mints. It can't be the weather (high was supposed to be 60 and I saw snow) and it can't be the days off work (that would be 0) so it has to be the Thin Mints. Last year I celebrated with an alcoholic overture to the cookie but this year I made a chocolate bark.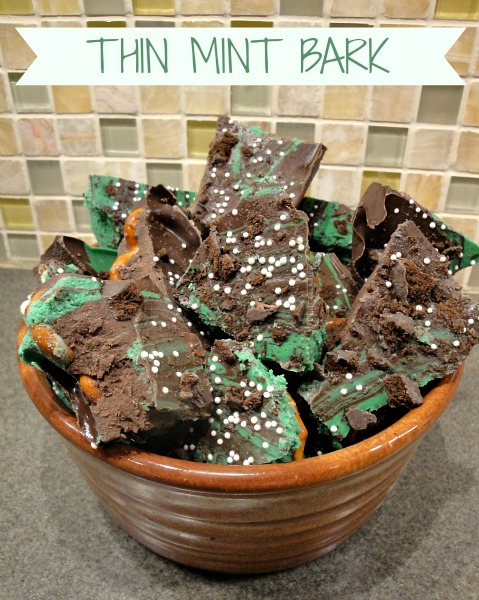 The key ingredients here were 2 bags of dark cocoa melts, 1 bag of green candy melts, 1 cup of mini pretzels, 3 Thin Mints, and some sprinkles.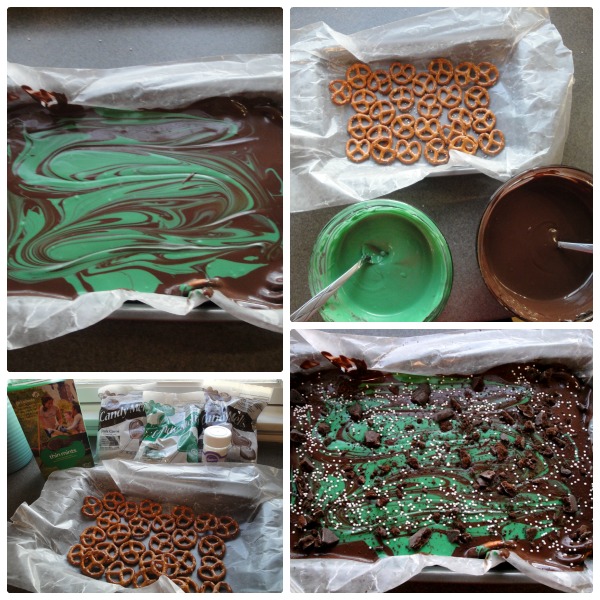 Place a single layer of pretzels in a pan lined with wax paper. Melt your chocolate in 30 second intervals until smooth when stirred. Repeat this process with the candy melts. Pour the chocolate on either end of the pan and pour the candy melts into the center of the pan. Swirl the chocolate and candy melts into a pattern. Toss on crumbled Thin Mints and sprinkles. Place the pan in the fridge for about 20 minutes before breaking apart the candy bark and enjoy!
Pin It

Last year one of my favorite experiences was seeing the Lantern Festival at Missouri Botanical Garden. The gardens are always beautiful but the lanterns were gorgeous pieces of art in a beautiful landscape.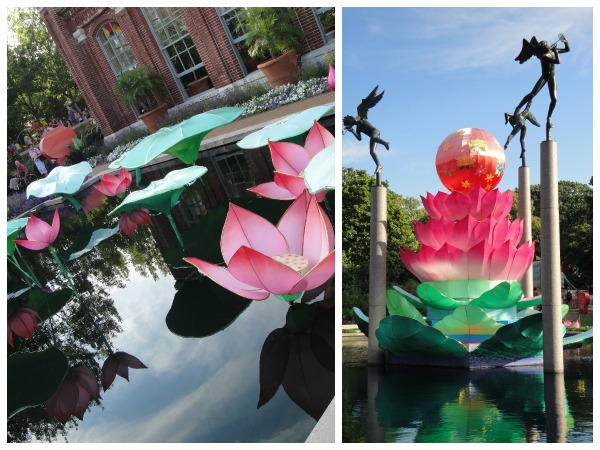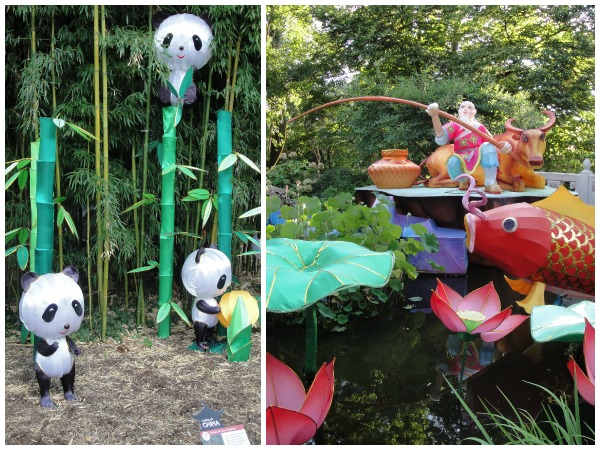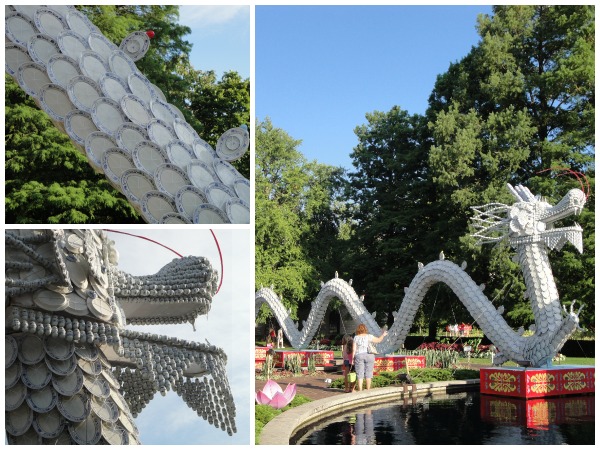 That last one there was so incredible. At night it lit up and breathed smoke. Purchase Soil Online with amendments and additions to make your own soil recipe. My favorite at night was this one: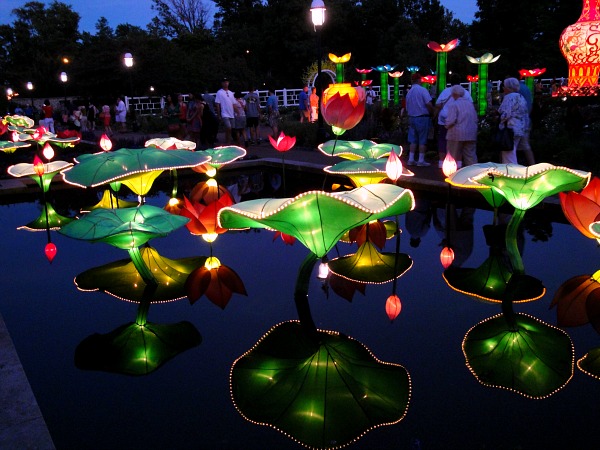 Seriously, how gorgeous are all the reflections? I've profiled the gardens on my old travel blog and I have to say that even without the lanterns that place is beautiful. I came away from that visit so inspired by what I could do in my own yard. Can you just see adding lights to a water feature in your own yard to play with texture?
I was pleased to see the gardens suffering from the same effects of drought that my yard was. Even the pros suffer too! I realized I was just fine in many of my plant choices and sometimes living in Missouri means bad years. I'm hoping this year will be a better one. Tomorrow will hopefully be the last snowfall of the season and I expect the rest to be melted by Friday. I won't plant then because I've got a Muse concert to see but Saturday this girl is putting on her shoes and planting grass seed.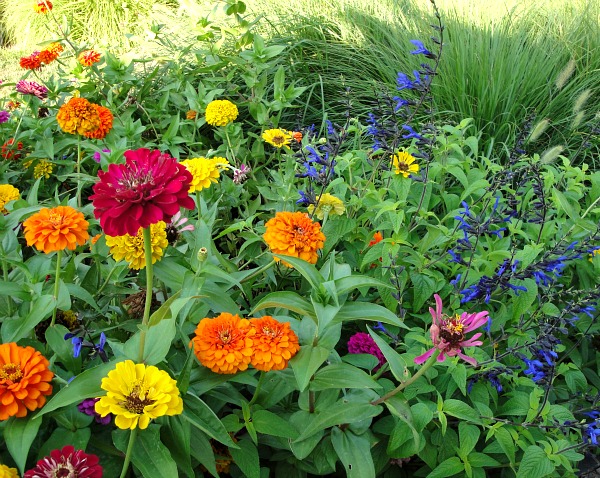 Back on topic to the cooler plants though. The botanical garden has a plant finder tool to help you decide what plants around Missouri and the gardens will work in your own yard. I used it with some of the photos I took of the hanging baskets in the garden.
It was very helpful to talk with a tree removal near me before making some landscape changes to distribute the space even better.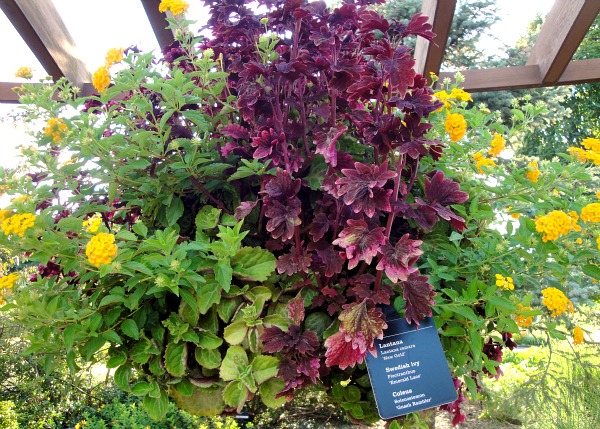 This basket has lantana, swedish ivy and coleus in it. I learned from the plant finder that lantana blooms in July (when I was there) and that it resists drought well which is probably why it was thriving so well. Bonus: it attracts butterflies.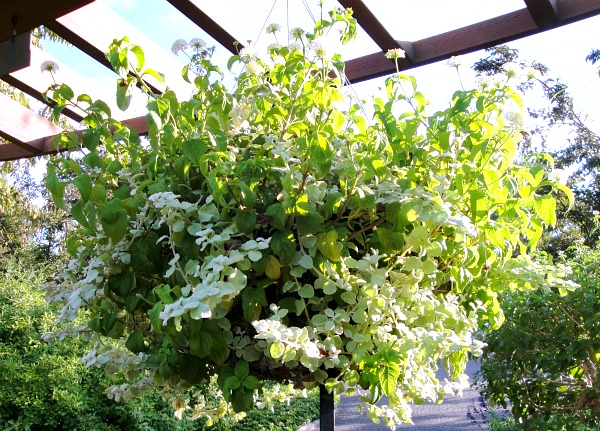 This basket also has lantana but this time it's paired with a licorice plant. Crazy how you can get such different planters both starting with the same species.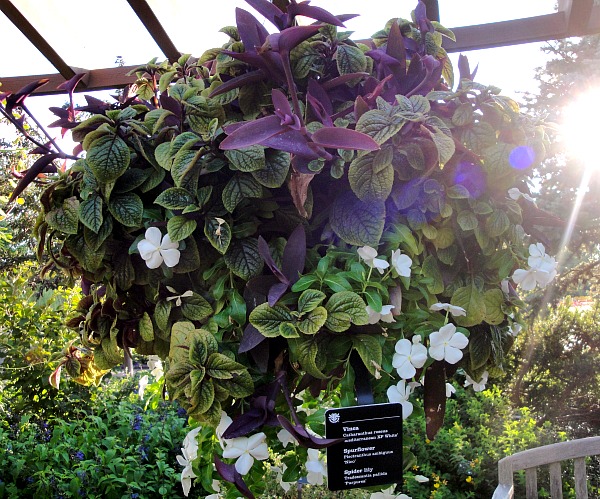 This basket has vinca, spurflower, and spider lily. The finder tool helped me to see that all would do well in the shade meaning I can still have a gorgeous basket even in the darker corners of my yard.
What do you use for garden inspiration?