The best thing about March has to be Thin Mints. It can't be the weather (high was supposed to be 60 and I saw snow) and it can't be the days off work (that would be 0) so it has to be the Thin Mints. Last year I celebrated with an alcoholic overture to the cookie but this year I made a chocolate bark.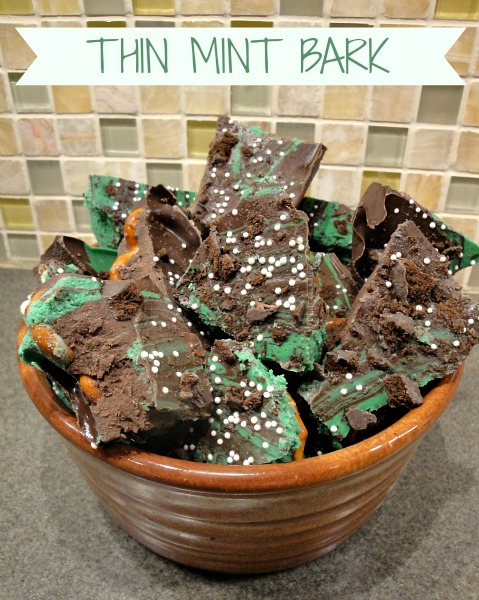 The key ingredients here were 2 bags of dark cocoa melts, 1 bag of green candy melts, 1 cup of mini pretzels, 3 Thin Mints, and some sprinkles.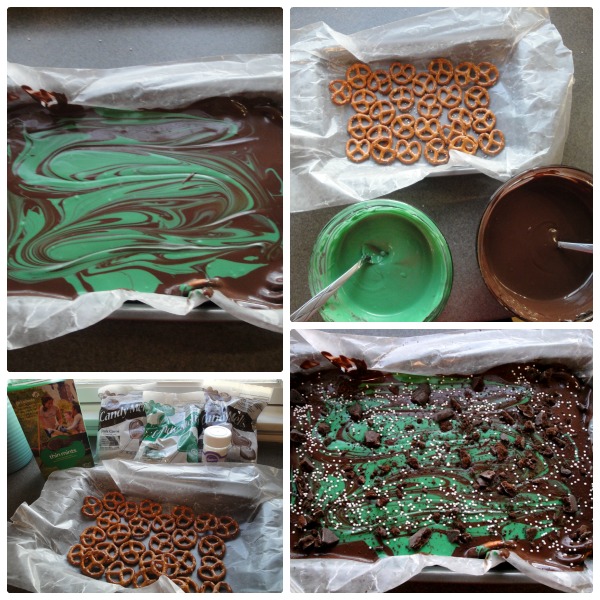 Place a single layer of pretzels in a pan lined with wax paper. Melt your chocolate in 30 second intervals until smooth when stirred. Repeat this process with the candy melts. Pour the chocolate on either end of the pan and pour the candy melts into the center of the pan. Swirl the chocolate and candy melts into a pattern. Toss on crumbled Thin Mints and sprinkles. Place the pan in the fridge for about 20 minutes before breaking apart the candy bark and enjoy!
Pin It