I can't believe it is already June. Maybe that has to do with the fact that I had to sleep with an extra blanket on the bed last night and I'm in long sleeves today. Either way, here's some of what I was up to off-the-blog last month: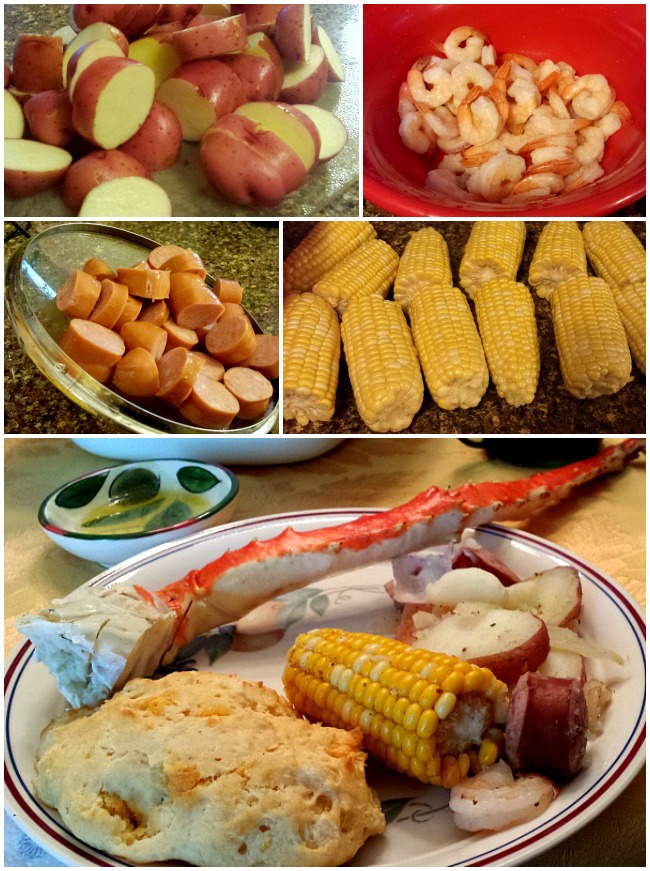 Food
Imagine my surprise when my brother told me that we were making my mom crab legs for Mother's Day. My brother is not always so prepared so I was taken aback. I decided to run with the theme and make a low country boil for mom.
When I moved to the new neighborhood, I had no idea I lived near a martini bar. Do you know how nice it is to be able to walk home after a couple drinks?
The husband and I went to the South Grand Dine Around. You get passes to enjoy an appetizer, a main course, a drink, a dessert, and another small taste from restaurants representing all sorts of nationalities.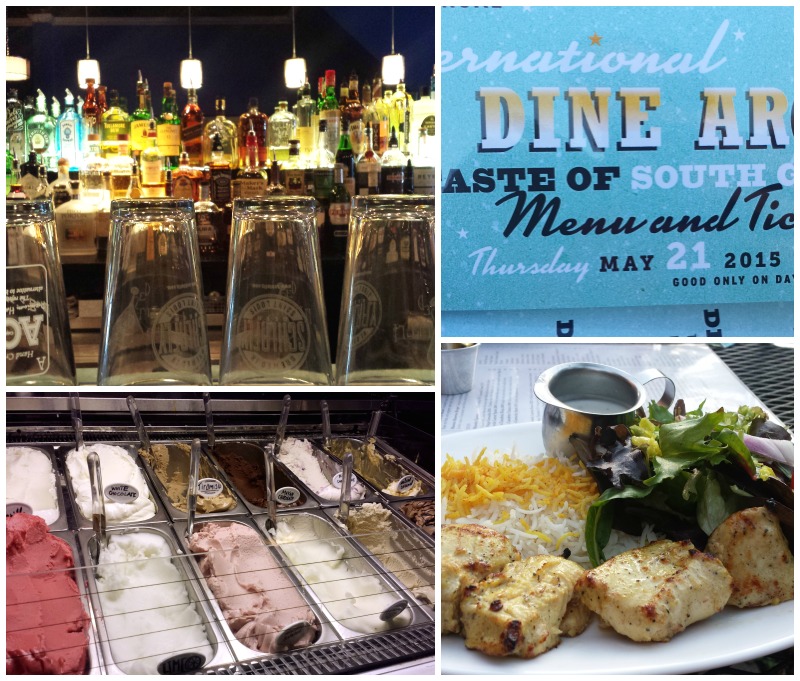 Entertainment
This was a month for finales. The Mad Men finale wasn't quite what I expected but the final few episodes really wrapped up the show. I also finally watched The Wire finale. Talk about a heartbreaking show. Both shows had some of the best episodes of TV that I have ever seen.
I rented a movie in person for the first time in over 10 years. Can you believe it? I was a Netflix subscriber years ago when they still sent you discs for that low rate and since then I have always waited for movies to just make their way to cable. I finally decided to try Redbox and now I'm wondering why I waited so long.
I'm so disappointed I can't make the Postmodern Jukebox show this week at The Pageant, especially after seeing this video of their cover of Bad Romance. Oh, the tap dancing!
https://www.youtube.com/watch?v=VCTOpdlZJ8U
House
I finally got some furniture on the 2nd story balcony. It's not much yet but at least I can go outside. My big plans involve rugs, all the flowers it can fit, and a potting bench. I'm also thinking of getting upholstery services for my sofas.
The third story deck is now becoming urgent. I only have a few chairs left from the last owners and no place to put all the people I'd like.
The biggest reason work isn't done? The basement! We left our workbench behind at the last house, our current basement is full of our stuff and leftovers from the old owners and it needs an intervention. We're drawing up plans for shelves and workbenches this week so maybe we can finally start building.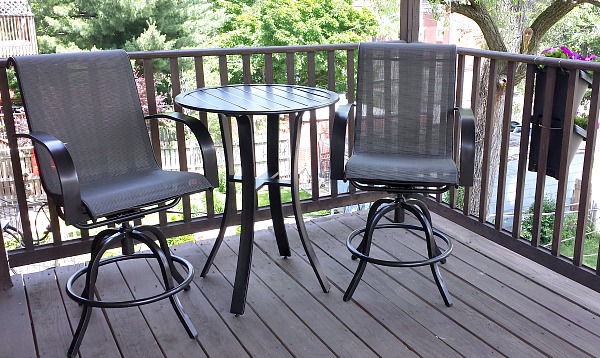 On the Web
Personal
I joined a community garden this month. I'm the youngest by about 20-30 years with the exception of my husband. Our first mission: rebuild some damaged rain barrel bases.
I became a Yelp Elite member and just attended my first event. My next big event is this week and I can't wait to share it with you.
My workplace is having this healthy living program this summer. Last month's big goal was to increase our steps. This month's big goal is to eat more veggies. Next month's big goal is to get more sleep. Naturally I've injured my feet and just had my first podiatrist appointment. The good news is that I can still keep walking but the bad news is I need to wear ugly shoes. Such is life.