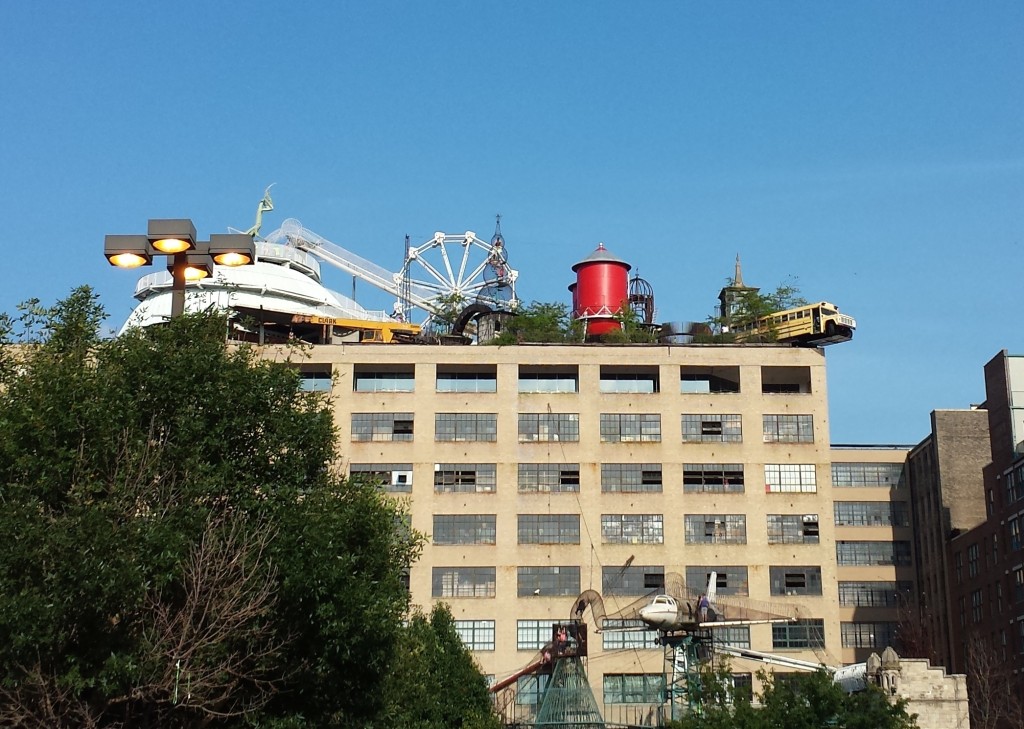 Just before my birthday I convinced my husband, my brother, and my brother's girlfriend to come with me to the St. Louis City Museum. In case you don't know, the City Museum is not some boring old museum. It's a place where everyone can be a kid in a reclaimed metal jungle with slides, tunnels, and even some museum exhibits.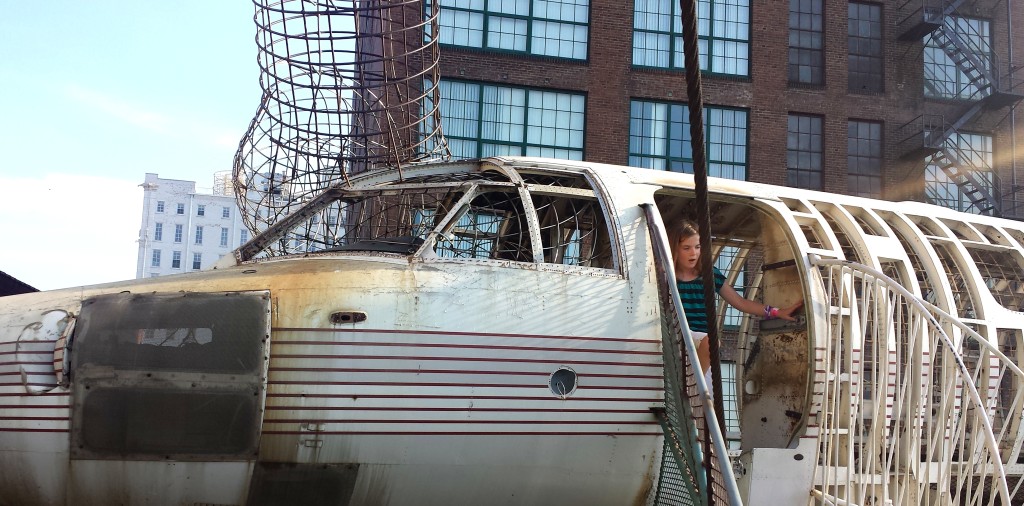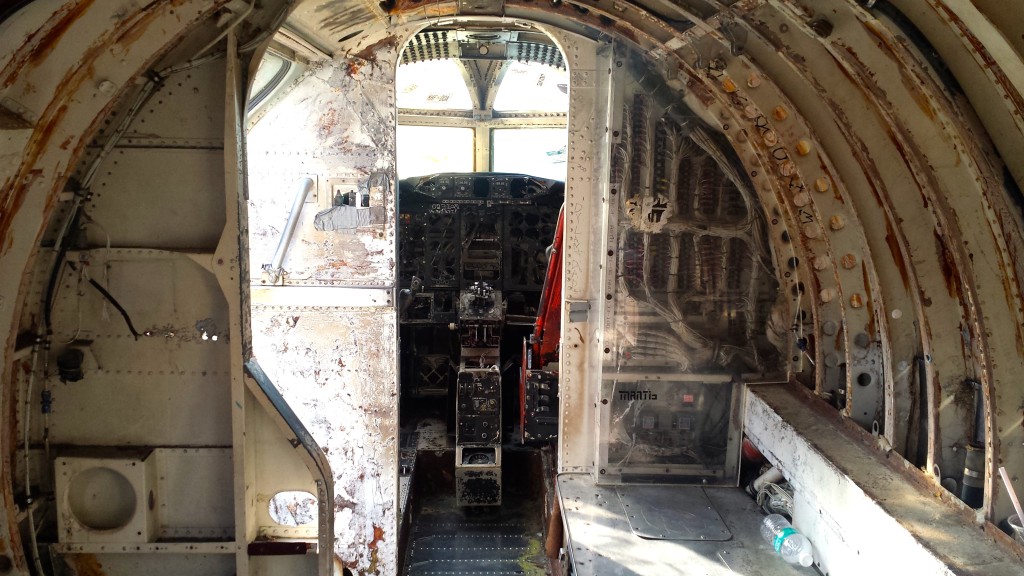 Since visiting here was a 30before30 goal, I knew I had to pay extra to visit the roof and see it all. The roof is only open in warm weather without rain so plan accordingly. You do get a discount on admission to the museum if you go on Friday or Saturday after 5 PM and the later you go, the more adults (and fewer kids) there will be. The museum serves alcohol and food so you can make a whole night of it.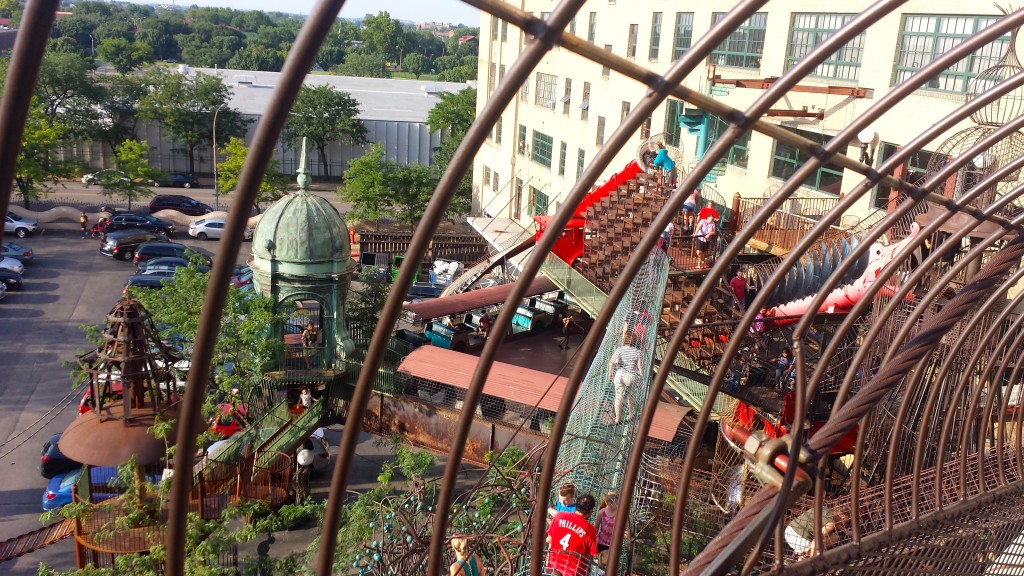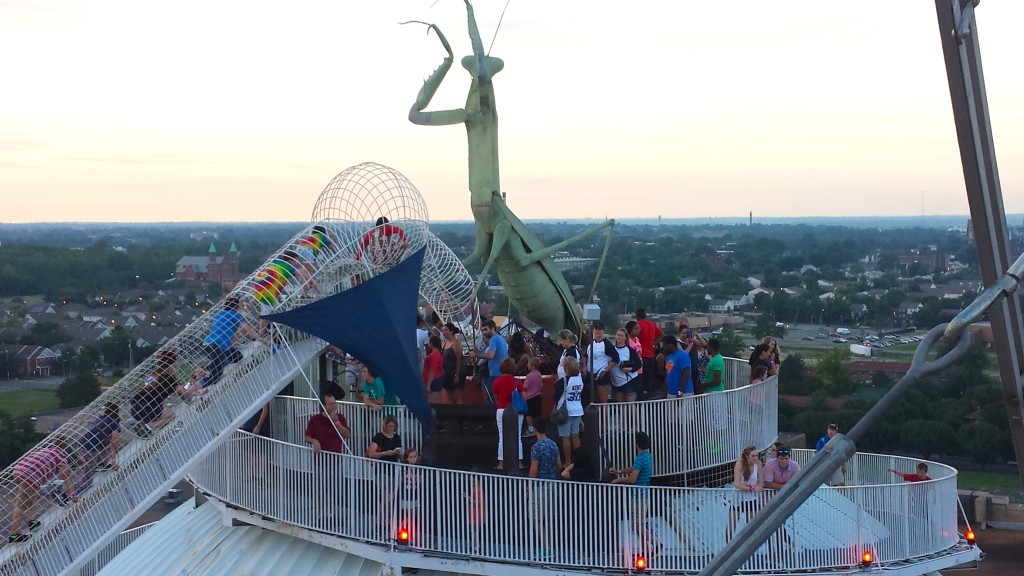 If you're a control freak like me, you'll have to let go of that. There are no maps here and the museum is like a giant maze. Even if you get it figured out, the museum is "always growing" so there's a new path or direction to take. There are tunnels you crawl through and more often than not I was having an 8 year old explain the path to a slide I wanted to take. Also, sliding is more difficult than I remembered. My husband turned out to be a champion slider while I wondered how I could make it down a 10-story slide. We opted to go up instead of down and try out the big Ferris wheel on top of the museum.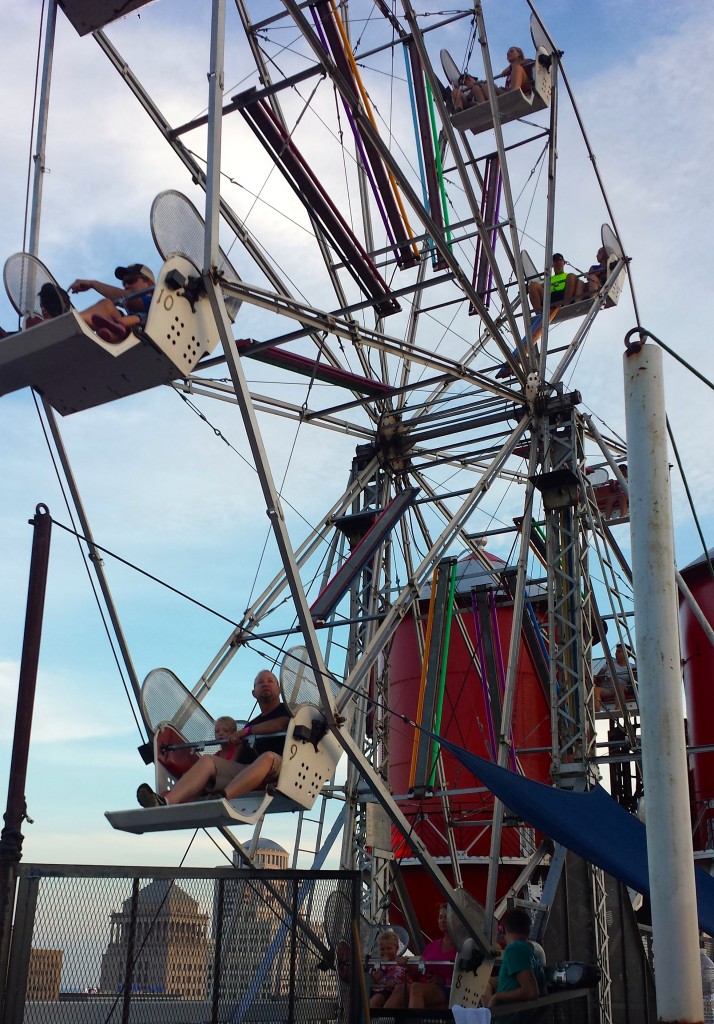 One thing I learned at the City Museum is how old I really am. When people say "Bring kneepads!" it is not a joke. My knees and shins were bruised the whole next week from all my adventures. Still, we had a blast and I'm glad I had more time to spend with these awesome people.