Tagged with "office | The Hyper House"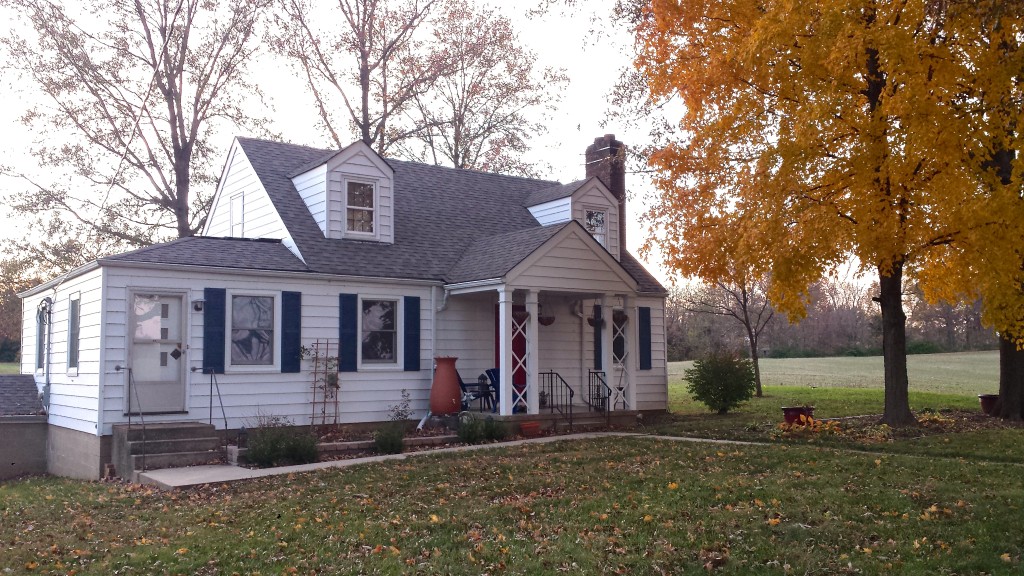 I've told you I've moved but I never did a farewell post to my first house which I bought with the help from two high quality Realtors near me. This house means a lot to me, even though it also drove me crazy at times. My husband bought this house when he was still my boyfriend. We looked at all kinds of homes, even mobile homes and park models, wondering what we would be able to afford. We found this one within our range and though we thought we would be outbid, we ended up getting it. Back then I was in college and had just finished chemotherapy. He bought it in 2006, I moved in during the fall of 2007 the day after our wedding, and we moved out just before Christmas in 2014 with the help of movers. I lived in this house when there was no kitchen, when we had no bathroom doors and had to cross those delicate boundaries, through cars that drove into the yard and into trees (but thankfully never the house), through getting our first dog, through a break in, and through our learning curve as DIYers.
If you are looking for cheap property then you should also consider Spain as it's a fantastic place to live and the property prices are good, have a look at PropertyOso to get an idea of what you can find. In addition, if you want to sell your home fast, you might want to consider visiting Meridian Trust for more details.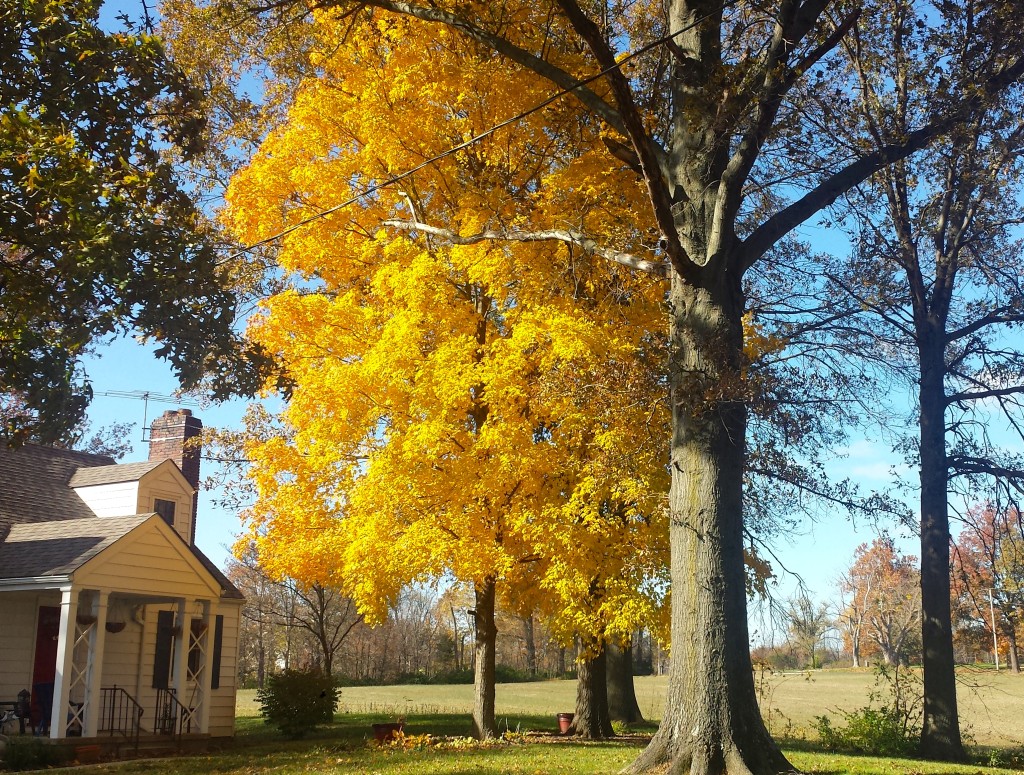 This house was built in the early 1940s by my husband's great aunt and uncle. My husband bought it from his great aunt before she died, and now another family member has bought it from us. Because it stayed in the family, we were able to have a simple transaction and the family member was very flexible while we had our infinite house hunting process. If you are also selling your house, you can check it out for a possible buyer.
Additionally, the relative assured us he wanted to change things like paint colors so he wanted us to paint prior leaving. Painting the interior results in a 107 percent on the return on investment (ROI), and painting the exterior leads to a 55 percent ROI, according to a HomeGain 2012 Top DIY Home Improvements for Seller survey. Painting the interior costs on average $967, and offers a $2,001 increase in value, Are you in need of an Australian painting contractor? The Painters Touch provides expert home painters Burpengary and in the surrounding areas.. So while I'm not proud of how every room looks here, I can tell you that there's now a Blues shrine in the space we used as the office and that room seems to get a lot of love. Here's a shot of the room before we moved in and when we moved out.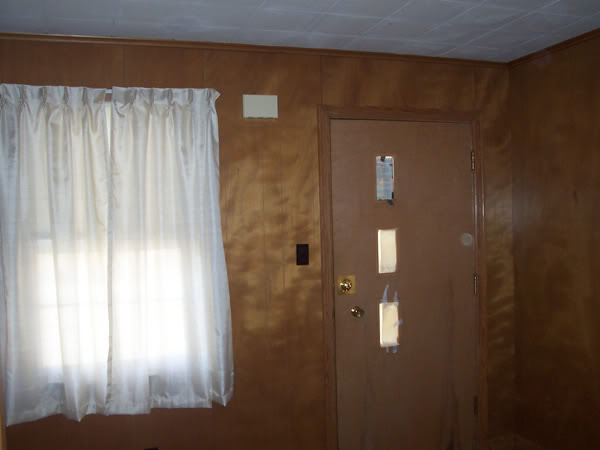 Before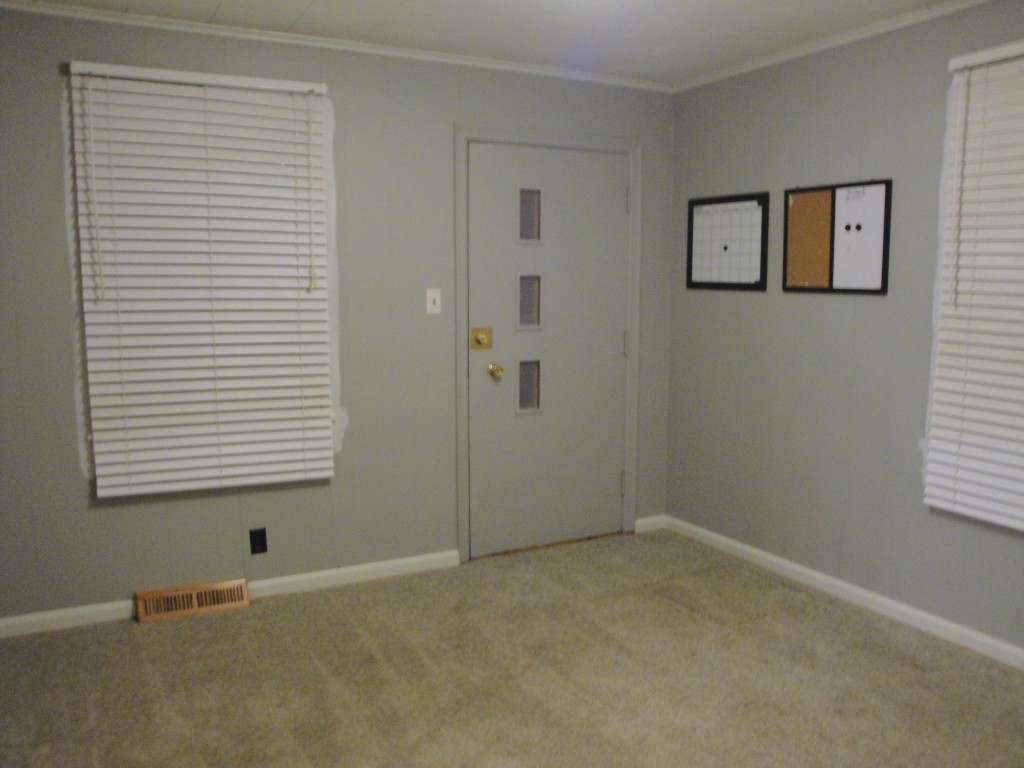 After
And again with the dining room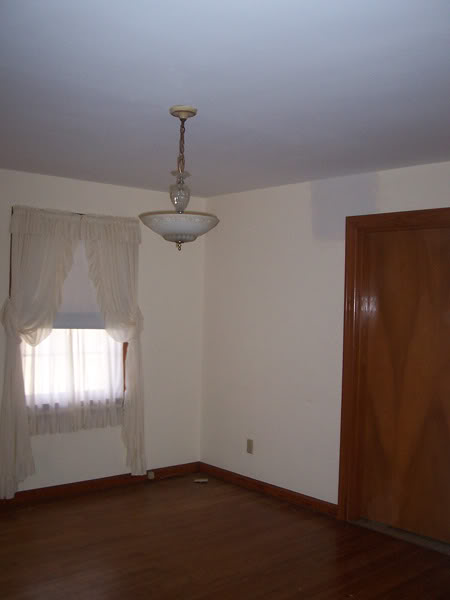 Before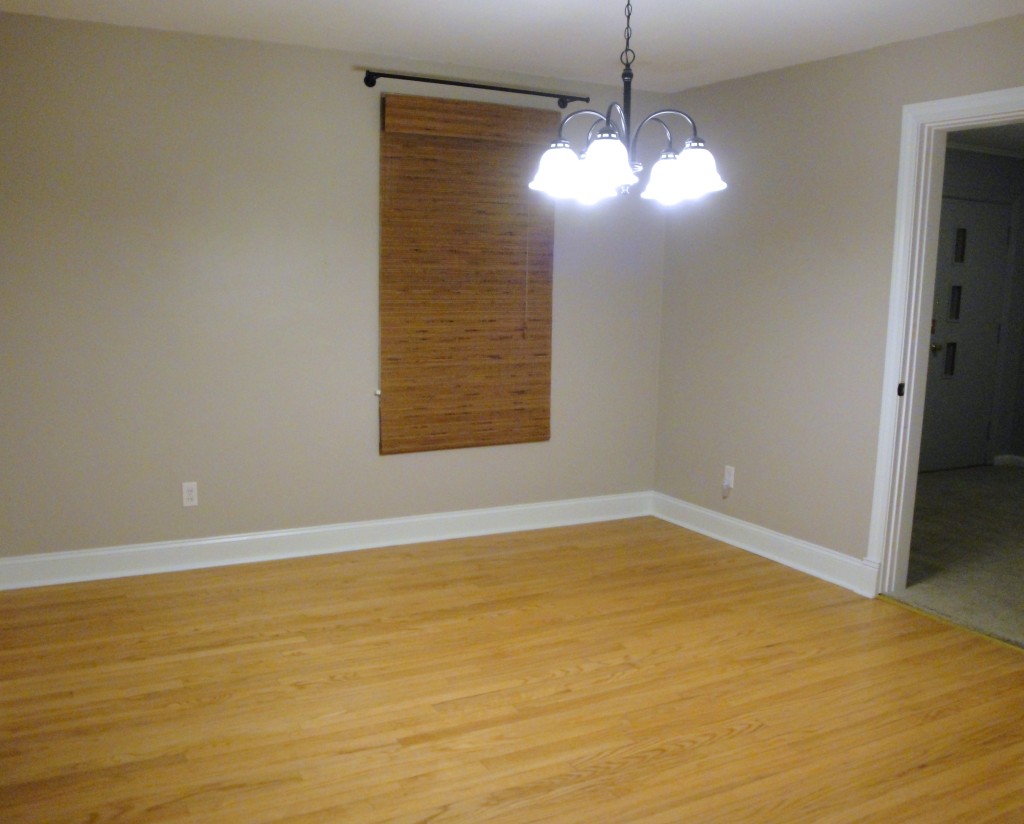 After
Here's a glance at the living room: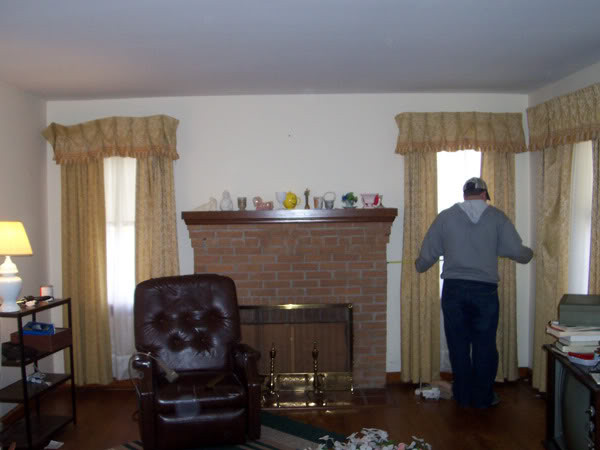 Before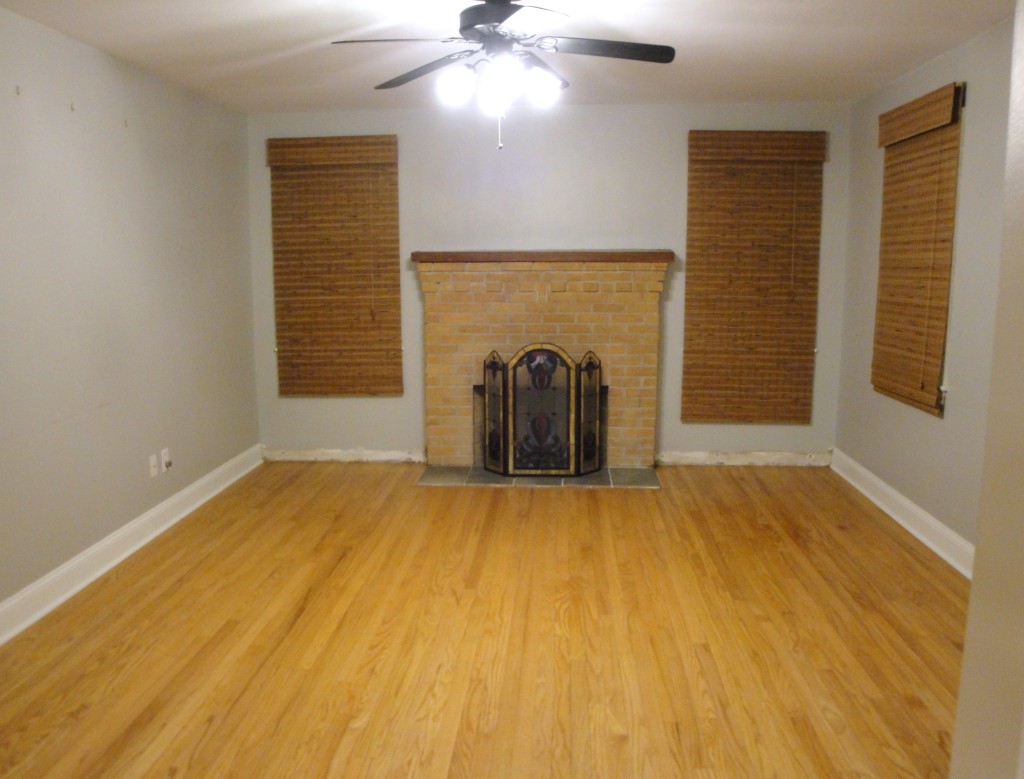 After
The bathroom ended up changing places in the house, hence the major redesign, if you will like to renovate yours too, check  the santa barbara interior design. catalog Here's what we started with: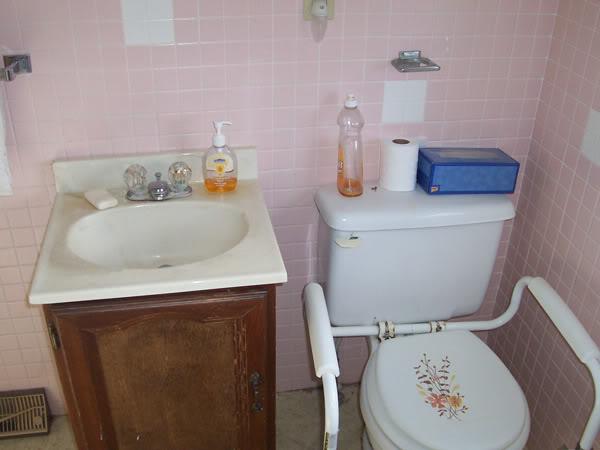 And here's what we ended with: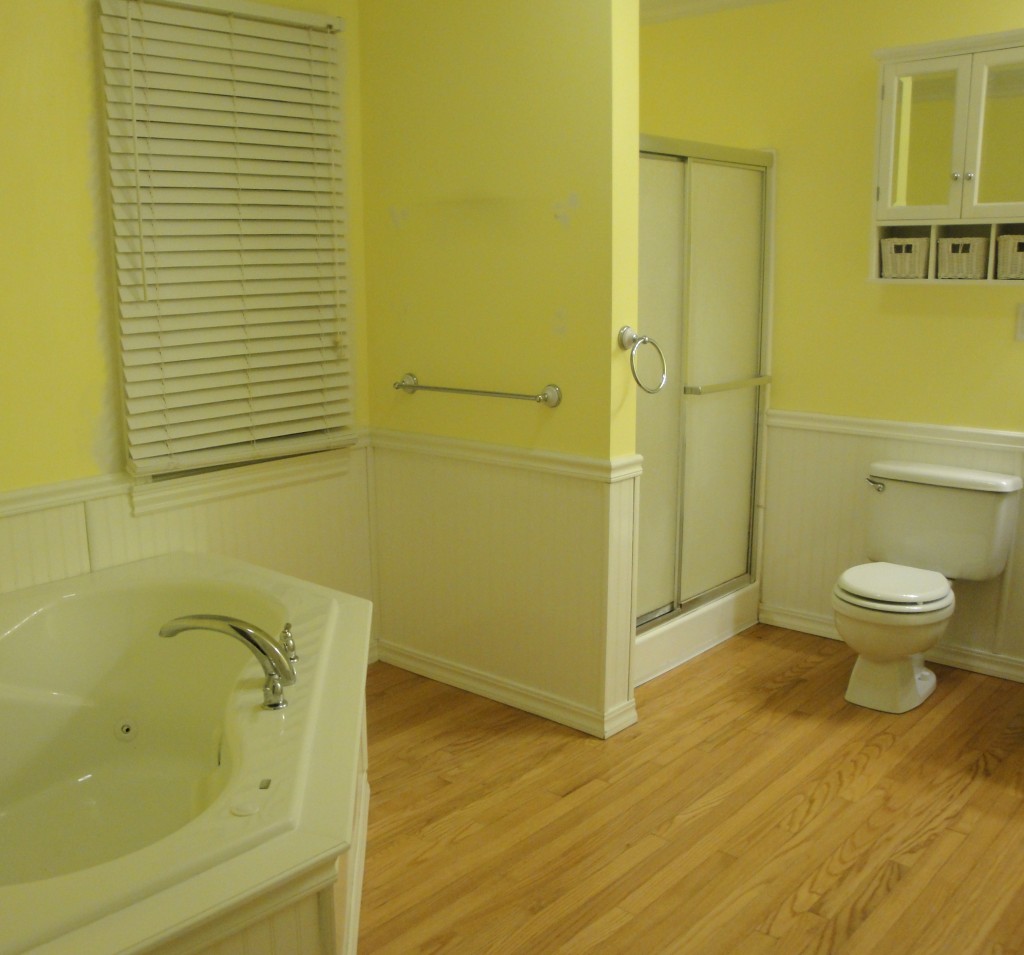 We had a can of paint ready to go for this room and thankfully the new homeowner has already painted it in a color of his choice. This room was our test room for yellow and we ended up finding the perfect color and putting it in the kitchen. This picture is the last trace of our failed experiments.
Some of the properties available in Pattaya are sea-view houses, condos along the beach, and land with luxury villas. Recently, there has been an increase in the number of expatriates coming to Thailand for work and living. The affordability and ease of purchasing property is one such reason for this influx. Use then next link to search for properties available in Pattaya.
Speaking of the kitchen, the old one was much smaller and less functional. We did a full reno on it, gutting and including that pink bathroom above. Here's the final look at the kitchen: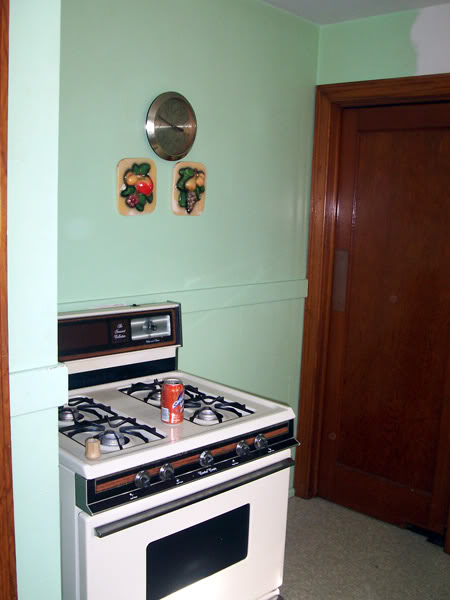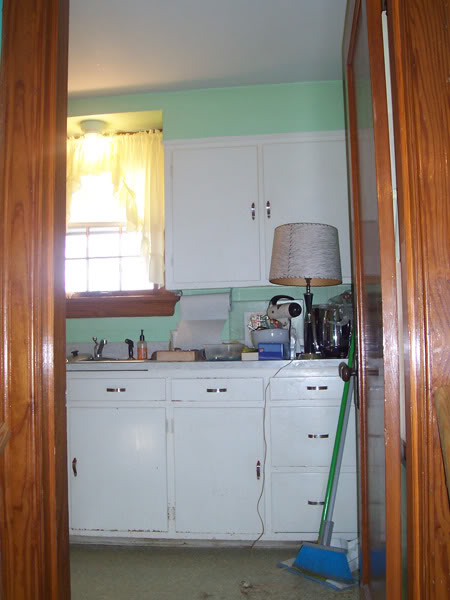 Before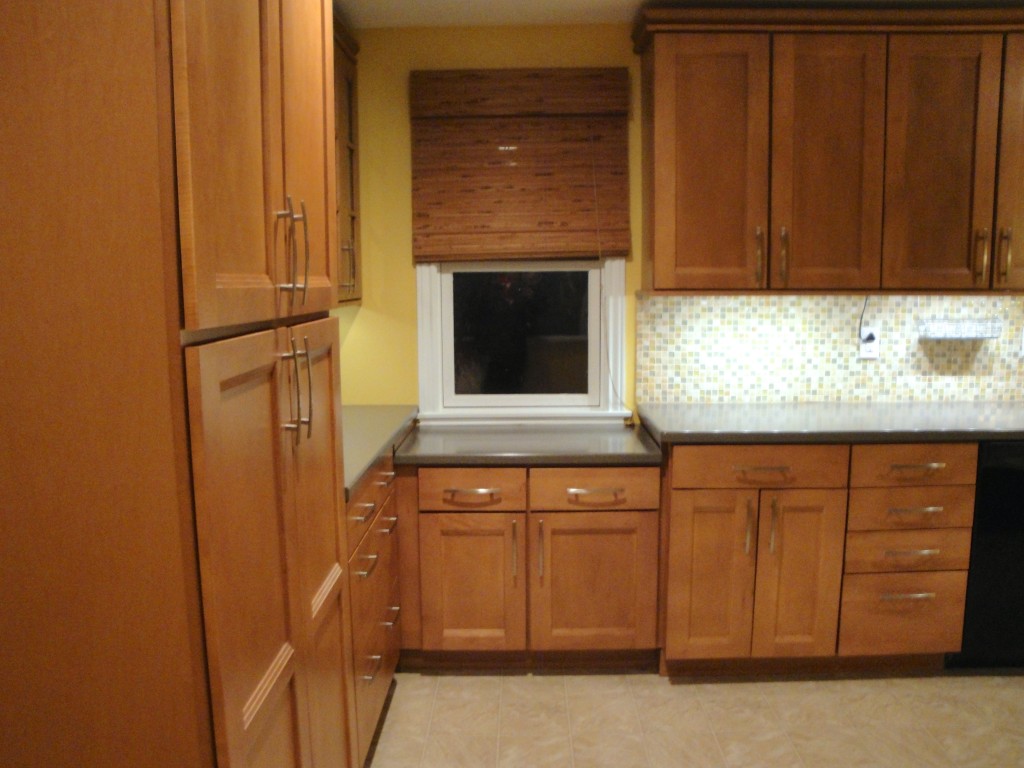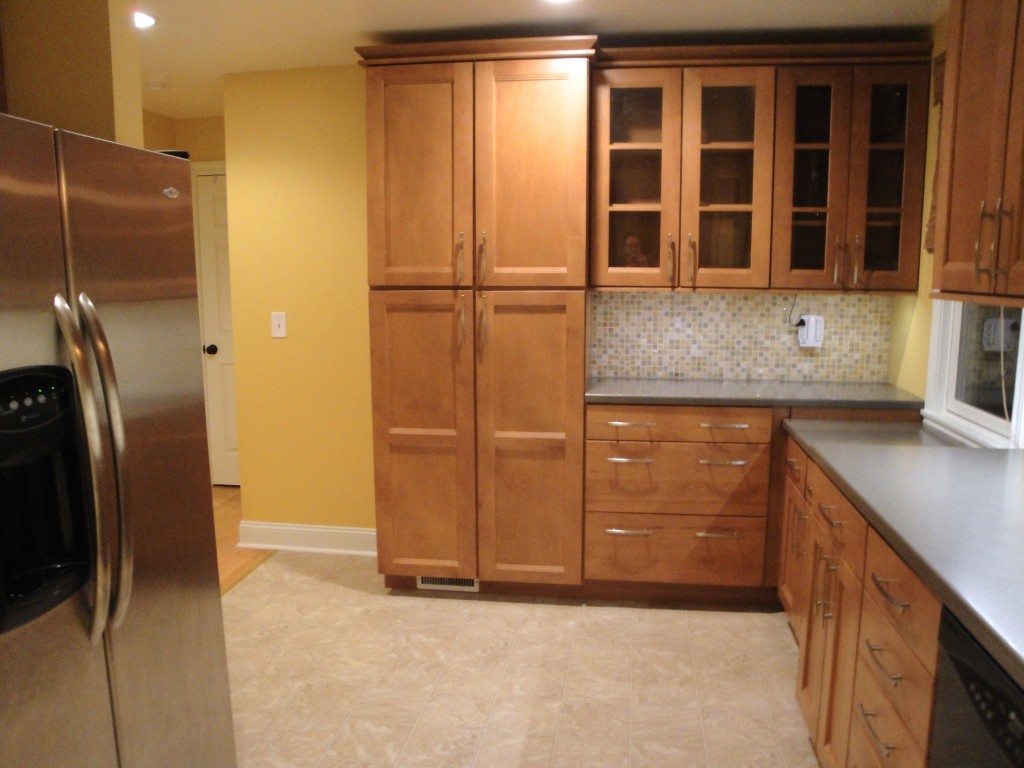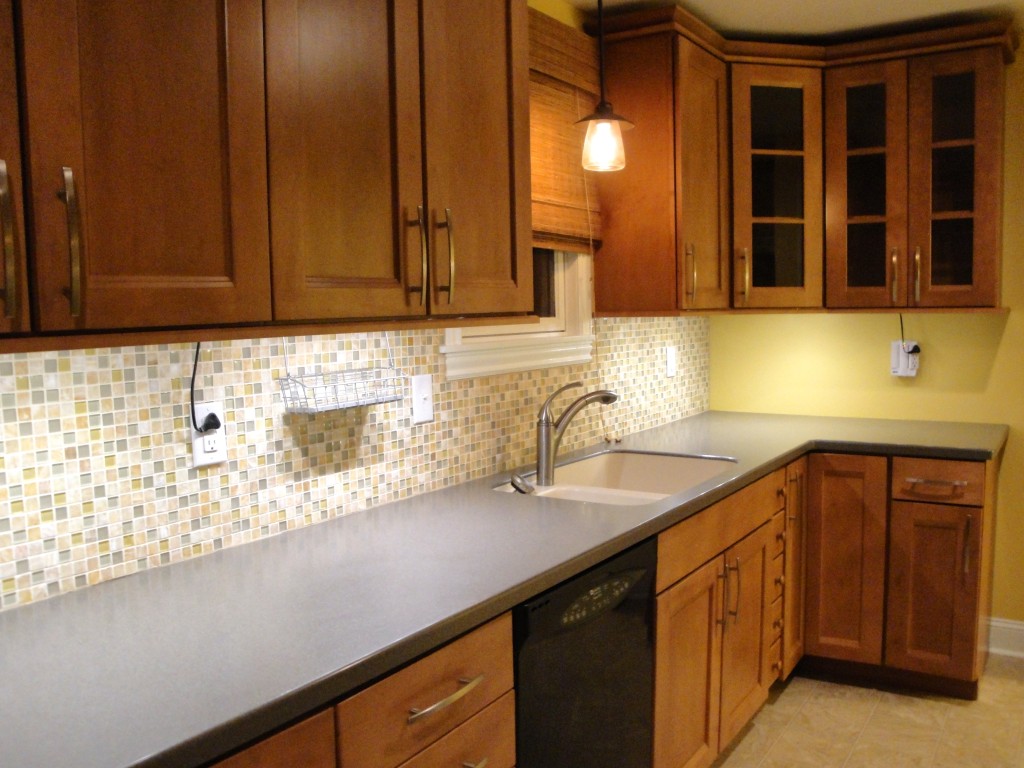 After
That kitchen was really my favorite part of the house. It came out looking so good and while I love my new one, there's a sense of pride that comes from planning and designing a space of your own, plus if you are selling or looking for a mortgage, it can really raise your homes value, according to these expert pre-mortgage valuers.
I'm leaving out the bedrooms with a king size bed with tv and some older exterior shots on this tour to protect our privacy and the new homeowner's as well. I always thought this house had so much potential and while we found some of it, I know that the new owner will find even more. If you're ready to buy your house, then head to PenFed Realty.

Food
For my big birthday meal I decided to try The Libertine in Clayton. They've recently swapped chefs and had a menu redo and while I was a bit hesitant, I shouldn't have been. Matt Bessler has made some fantastic decisions regarding the menu. We had mussels and bacon brodo with a broth so delicious I wanted to drink it up with a spoon. My husband had steak & frites while I had the Filet 'Oscar'. Both of us equally loved our dishes and regretted not getting the others. (I also regret that my phone must have been so hungry it ate the photos when I attempted to transfer them) My steak was like butter and the crab cake had barely any fillers and was beyond delicious. For dessert we even had some bon bons. Ben Bauer is the beverage director here and he made some great decisions to source local liqueurs like Big Os. They are launching their happy hour menu this week and I know I'll be back.
You all have the Skinnytaste Cookbook, right? I'm officially obsessed with it. The jerk pork tacos with mango salsa was fantastic. I'm not always one to mix fruit with my savory dishes but this was worth it. Bonus: This was a crockpot recipe and had lots of leftovers.
I got a new gas grill and we've been testing some new recipes. I'm loving the burgers my husband made, the skinnytaste Asian Glazed Drumsticks got a big thumbs up. Next up: I think I need to try a butcher for some ribs and steaks. Anyone been to an STL butcher?
Entertainment
I've loved The xx so now that Jamie Smith has come out as Jame xx in his solo act, I'm of course listening to the new album nonstop. Loud Places is my current favorite.
Please tell me someone else out there watches Orphan Black. I watched the first two seasons as fast as I could on Amazon Prime and now I can't wait to get my hands on Season 3. Tatiana Maslany came out of nowhere to just wow me in her roles. Her acting is amazing.
I made it to the St. Louis Art Museum to see Beyond Bosch before it closed. I also had a great time looking at Thomas Cole's Voyage of Life. Nothing like turning 30 to make you want to visit exhibits that cover mortality and aging.
House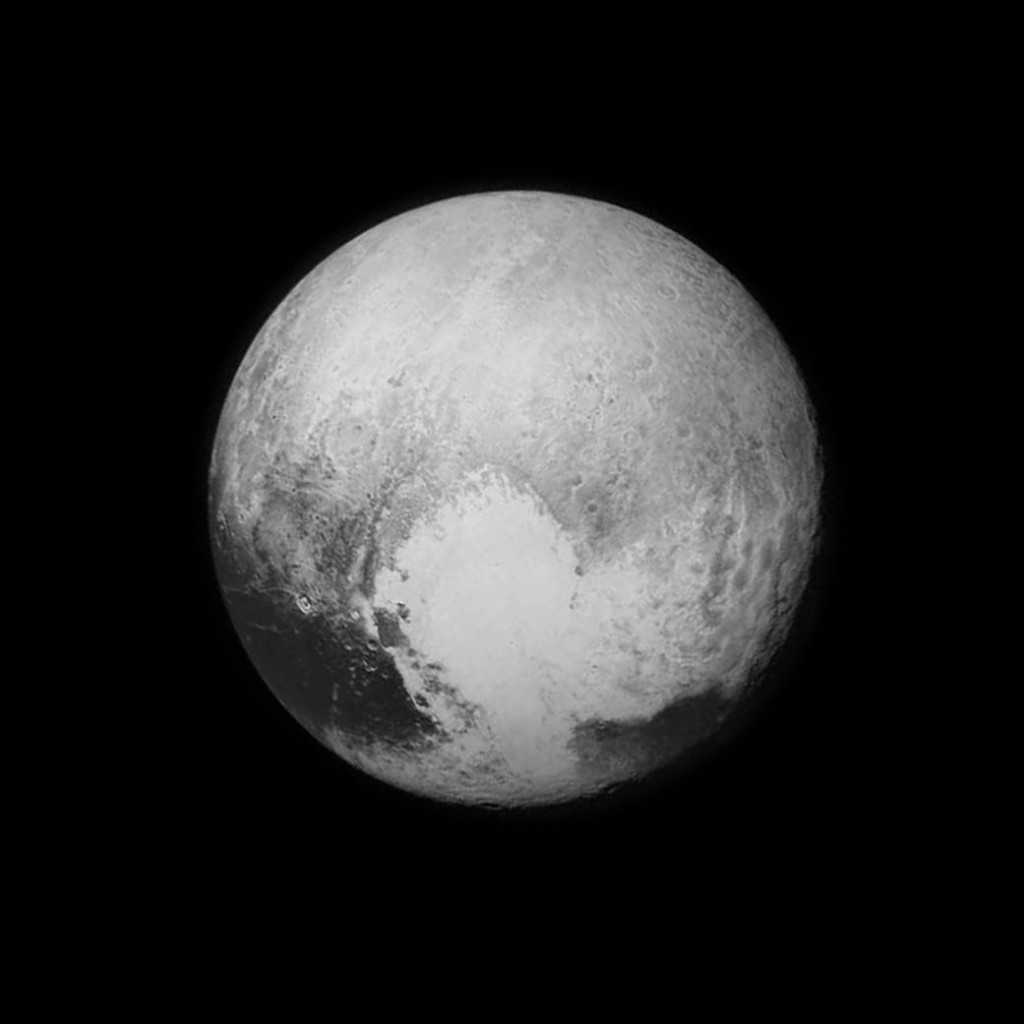 I managed to get the deal of a lifetime from West Elm on some new office chairs. We're getting closer to the office being finished.
Even better – we just got the brackets for some office shelving in the mail from an Etsy seller. I need to finalize some bookshelf plans or you know, start on them.
Not the sexiest of home improvements but we had an air conditioning repair and got some new intake for the air return and I swear I feel the improvement. I'm hoping my bills do too. I didn't want to wait on improving my heating and cooling since it's so important in the home. We have dual systems for the house and 3 stories so we need everything to work at its best. Hopefully 2015 was our year of service calls and repairs and in 2016 we're just in maintenance mode. We're onto our second home so we've taken a proactive approach to the big issues like contacting the best ranked ac repair. You should always hire an HVAC technician like Castle Home Comfort Heating & Cooling for any maintenance and repairs; you can find more information here.
On the Web
I remember growing up and hearing about New Horizons and the mission to Pluto but it still caught me by surprise when the photos began to come in. Pluto may have lost its planetary status during the journey there but I think it has captured my heart. Don't forget the St. Louis Science Center is hosting a New Horizons themed Pluto party for August's First Friday.
I'm taking all my inspiration for home decor from this Pinterest board. Didn't every girl grow up and want a Practical Magic house?
I'm hugely invested in the justice and legal system so this story about life after prison really hit home for me.
Personal
I got called for jury duty this month which wasn't actually that bad. Two days of reading books, bad daytime TV, and eating lunch from food trucks in City Garden was pretty nice. I was pretty sure I wouldn't be picked (and not because I'm a criminal) so it wasn't a surprise when I got sent home. So far my only days off work this year have been for a funeral and jury duty though so I need to step it up.
I was diagnosed with cancer on July 8, 2005 so now I've made it 10 years past that big day. Tomorrow marks 10 years since I started chemo. I had expected surviving cancer this long to be more of a celebration but it felt more solemn than that for me. People I cared for didn't make it like I did and there's always a dark cloud that comes with survival. It's a lonely world when you're diagnosed with cancer at 19 and it's even lonelier down the road when you don't have all those voices celebrating with you.
On a happier note, I turned 30 last week. My coworkers pretended not to know and pulled out a surprise birthday cake at the end of a lunch meeting. I went out with my girls to a happy hour and we got to remark on just how far we've all come in the last year. I had a nice dinner out with my husband and phone calls from family. My husband even made me a custom piece of art featuring our girl Nova. Then the next morning I work up with back spasms to remind me that I just can't fight aging.

Any day now I'm expecting some office chairs and shelf brackets to arrive and it reminds me that I've never shown off my new beautiful desk.
Back in September of last year I had a chance to see some tables and desks made by a local company called Rustic Grain. The company uses reclaimed wood from barns in the St. Louis metro area. You can see the desks, bars, tables, and even lights at local places like Juniper, CIC, or Death in the Afternoon. I didn't even have a contract on a house and I knew I'd be using Rustic Grain to build me something. My husband was on board and back in March we finally settled on the idea of a desk big enough for the both of us.
Jimmy from Rustic Grain met with us in their workshop. He showed us how the wood was being used, the skills of his employees, and what they were capable of. We discussed things like size first but he gave us lots of options for finishes and even wood. We were able to get bids from him for just plain milled wood, sanded barnwood, or rough barnwood that would have an epoxy layered over it (see all products of the Epoxy Resin store here). It was the last option that sold us and got us to sign on the dotted line.
One of the neat things was that they would post teaser photos on social media of my desk being made (they even took the help of The Marketing Heaven for that). I love knowing the steps made to create the piece. (All photos below courtesy of Rustic Grain)
Isn't that gorgeous? The desk was ready for delivery right around Independence Day and thankfully they took care of getting it up my stairs and into place.
Doesn't that just look fantastic against the brick? Like I mentioned earlier, I've got some black chairs on their way and some iron brackets to go above the desk for some open shelving. I'm still having trouble with a rug (has anyone tried a jute rug with office chairs?) and a new light but soon this little nook will be complete. Then when buying a rug, I nearly always buy a round rug as they just work so well in most spaces, so have a look at those if you'd like some ideas.
Rustic Grain is a fantastic place to work with and they make a quality custom product. They've in no way compensated me for this review but I really loved working with them so I wanted to give them a shoutout. It's important to me to support local businesses and this company is a great one to work with and made me a beautiful desk. It's been 6+ years since I've had a desk to sit at in my home and this one is a dream.
When we last left off, I'd shown you the first floor of the house. Now up the old staircase to the second floor. A quick note- this used to be a 2-family home. I have just scratched the surface into hunting down my house's history but this wall you see here would have been fully closed off and this staircase would lead to the second story/second family property while the entire first floor belonged to another family. Kind of crazy to think about.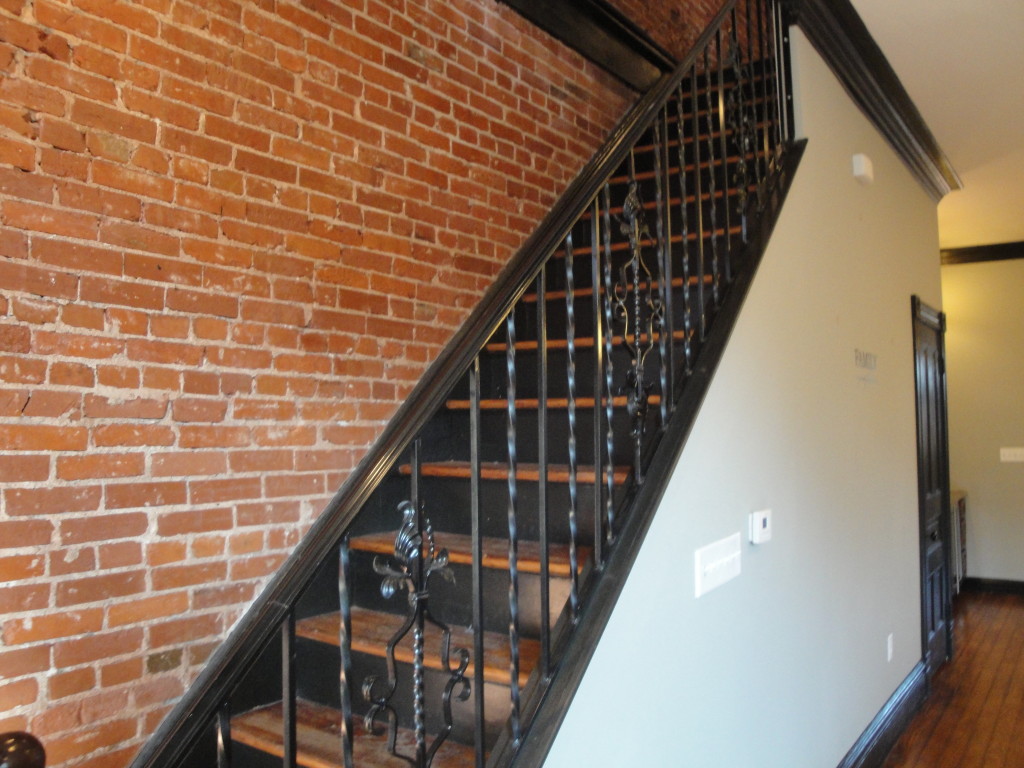 Once again, here's a layout to help you orient yourself in the house.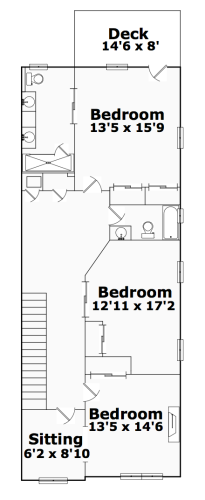 We're combining that front bedroom/sitting room into an office for the time being. We've got some crazy plans to seal a roof with the help of roof replacement professionals such as roofers near Spring Branch for a desk that we still need to work on and some major built ins we hope to include but we have hopes that it'll end up really nice since we will. You can visit their website to find more details.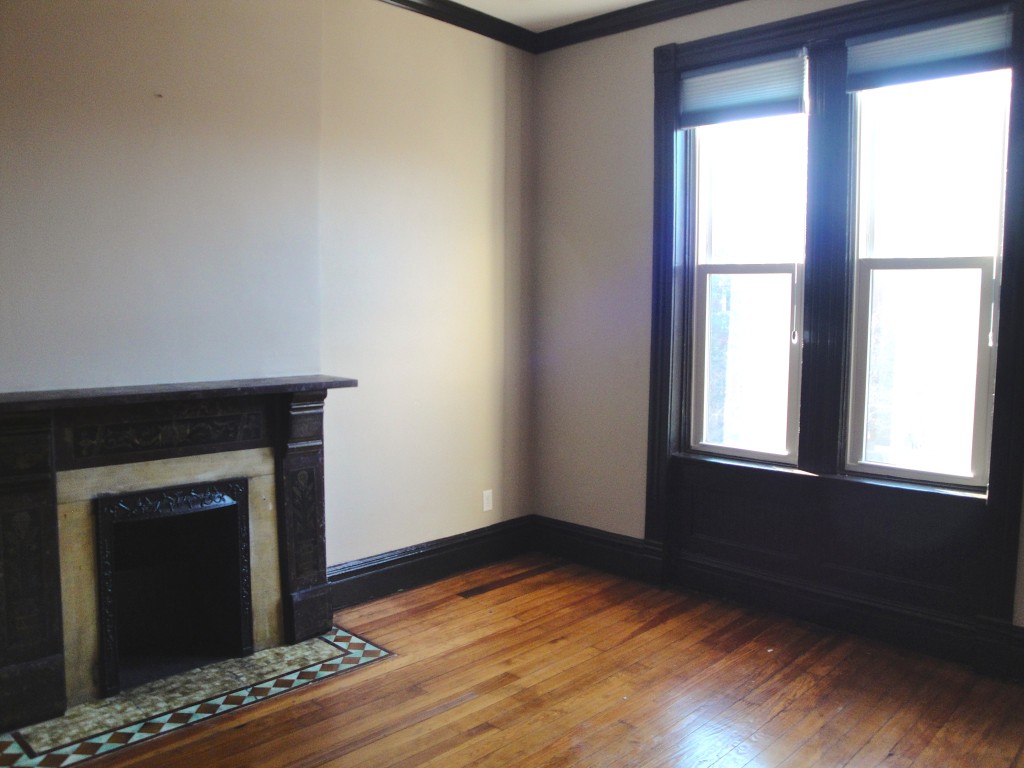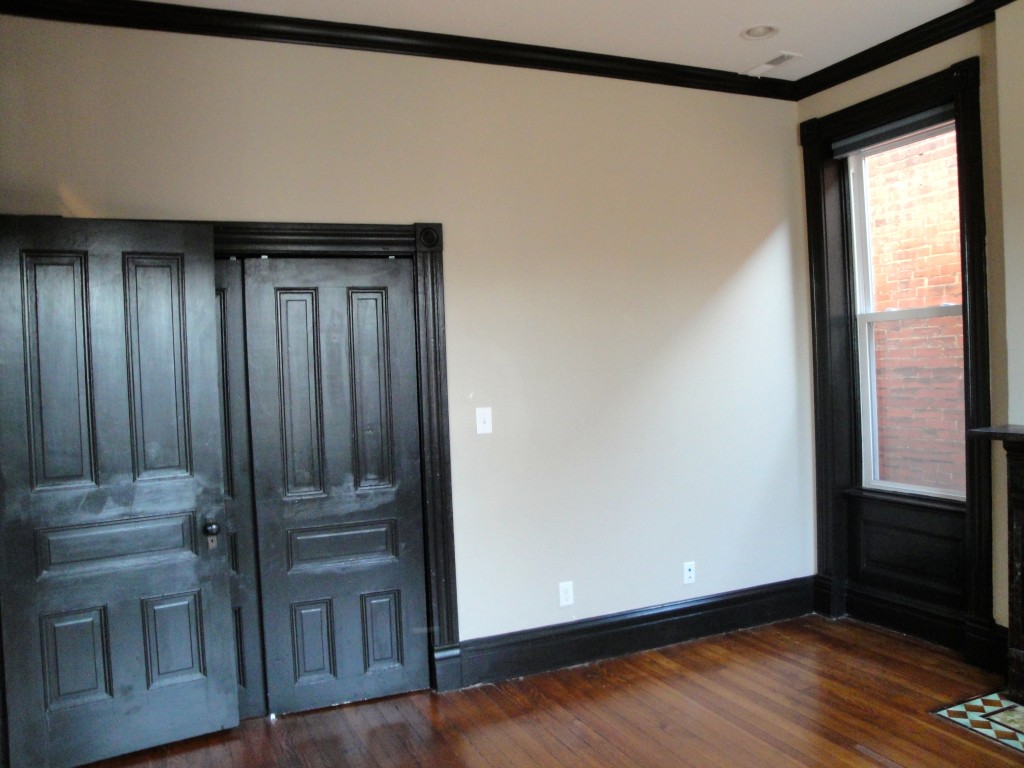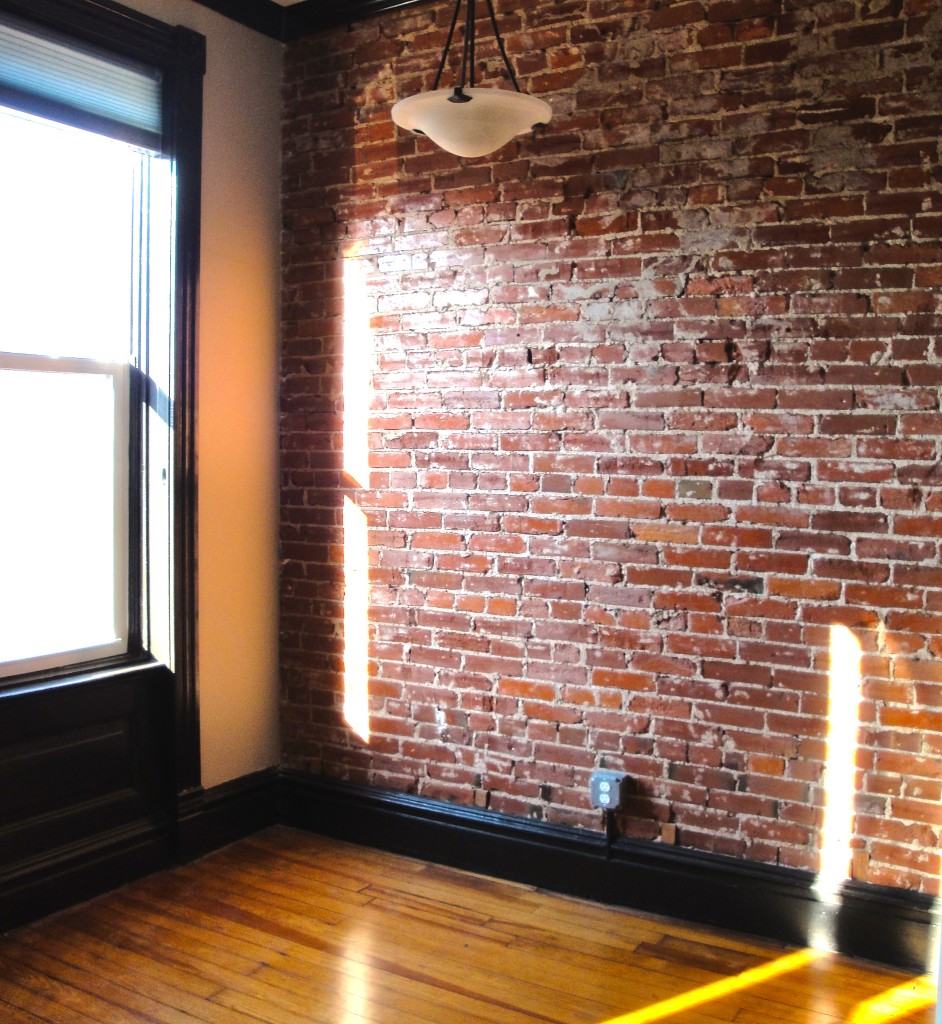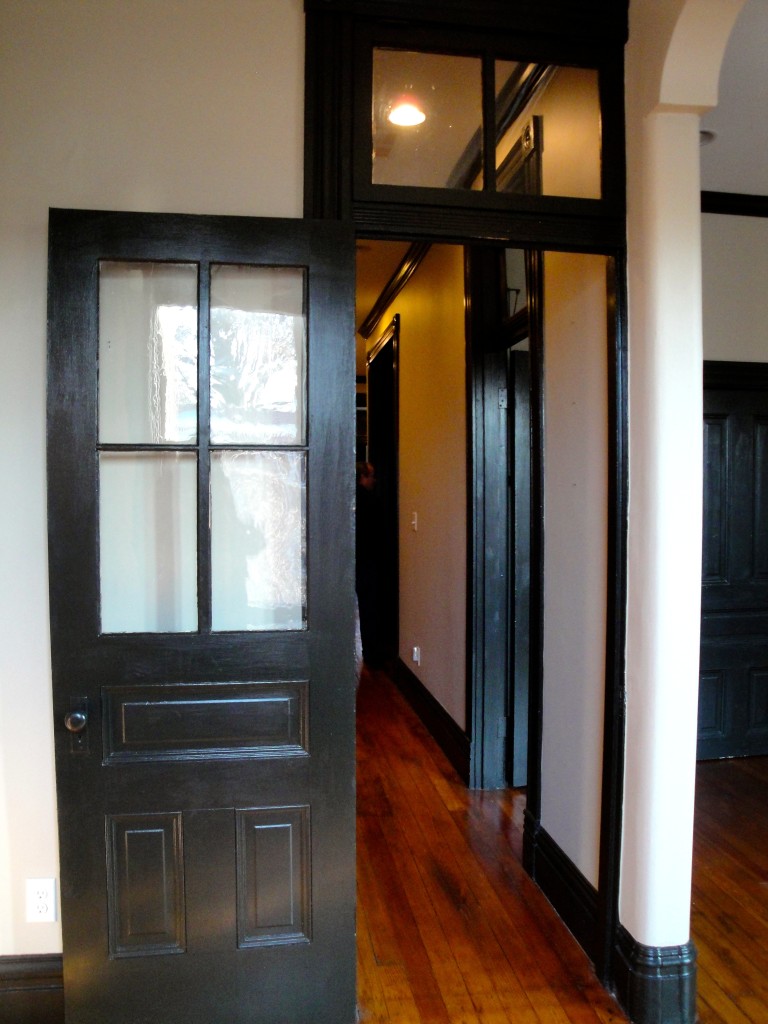 The majority of the walls involve doors, windows, or fireplaces so as you can see it can be hard to fit in living room furniture. Hence all the planning we're doing so far.
Looking for the best outdoor griddle along with other furniture options? We recommend visiting this website for more.
We've got a guest bedroom that we're just using for storage right now. Hopefully the guests stay a way a bit while we figure out some things around here. When we do pretty it up we have a really nice brick wall and pocket door to work with. For extra storage space there are other outdoor storage companies that provide quick declutter solution and you can try this out.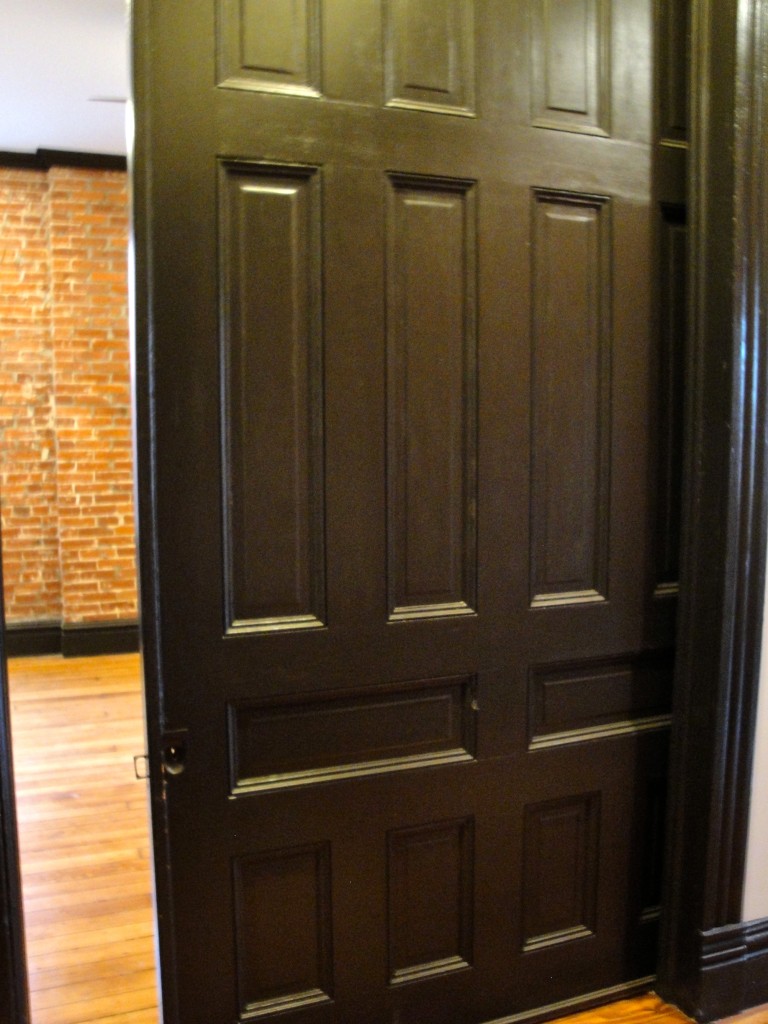 There's also a nice guest bathroom up here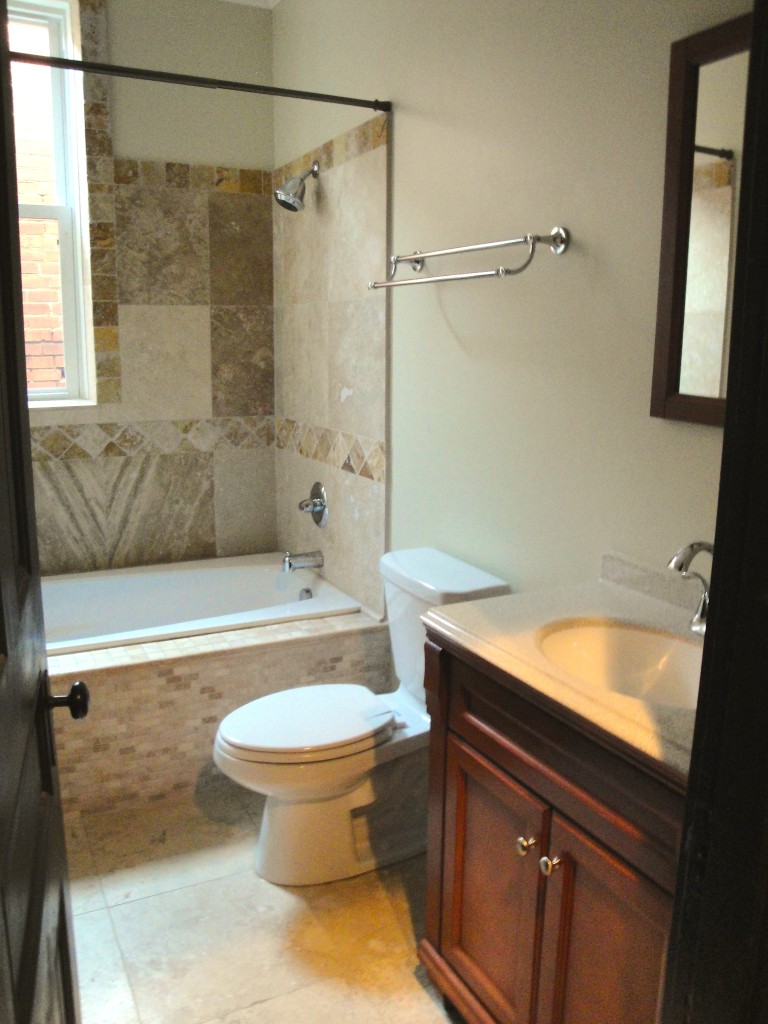 As well as laundry and linen closets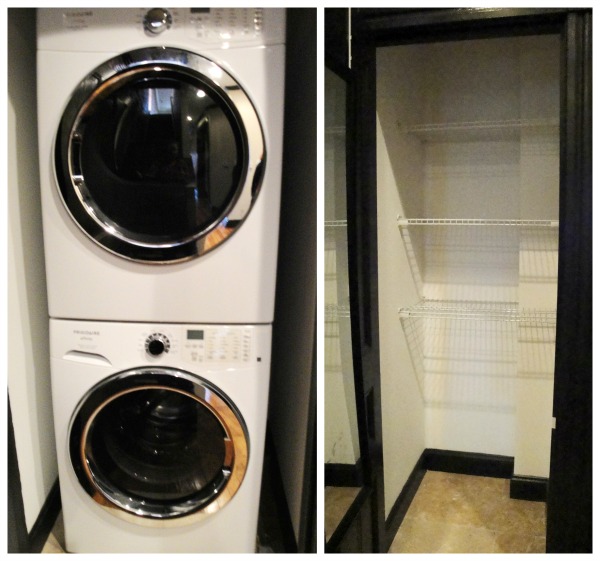 Then we come to the master suite. Let me tell you right now that this area has been a pain since we moved in thanks to the lack of weatherproofing on doors and windows, a squirrel getting into the bathroom vent, and yet I still love it. I have been getting squirrel removal service from a company that does a thorough job. For all other pest control like bat control, I call True Pest Control for their amazing service.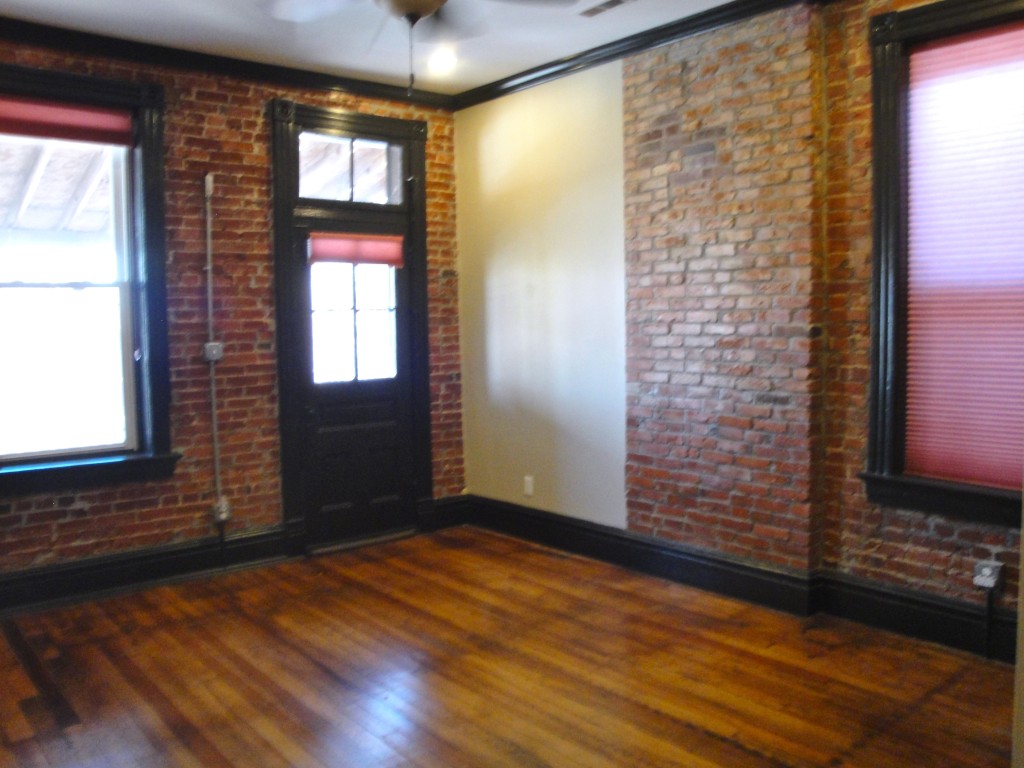 This door here goes out to a deck. We've got it sealed off for winter right now but we hope to get out there and get planting soon. I'll make sure you can see it when I show some exterior pictures.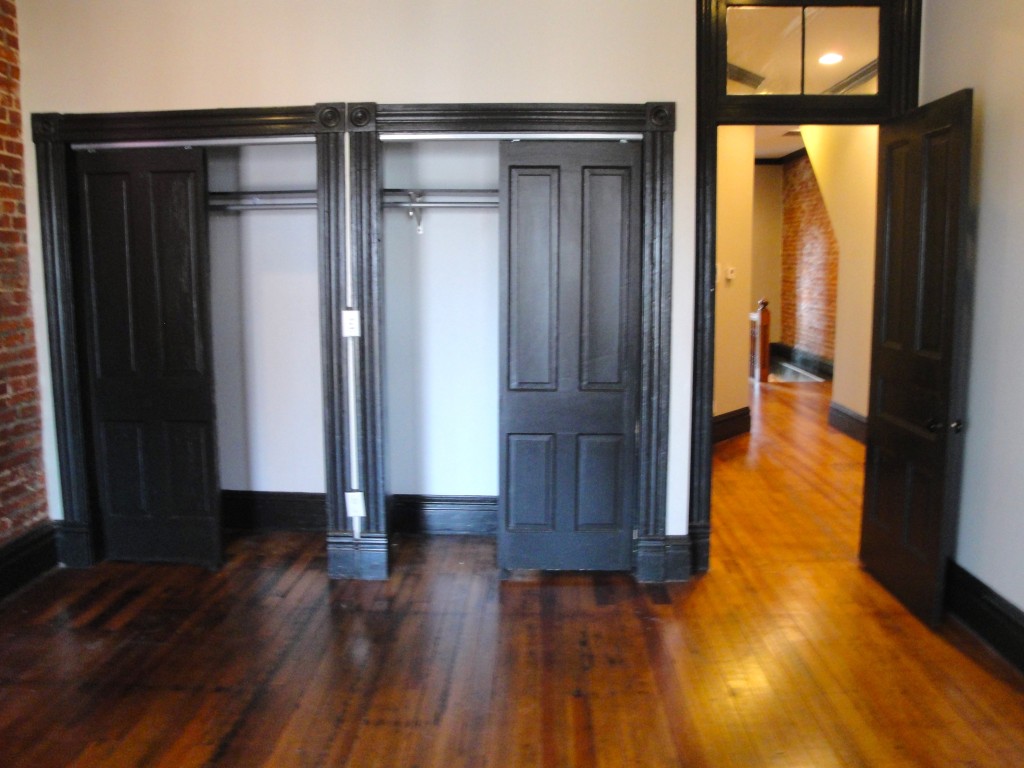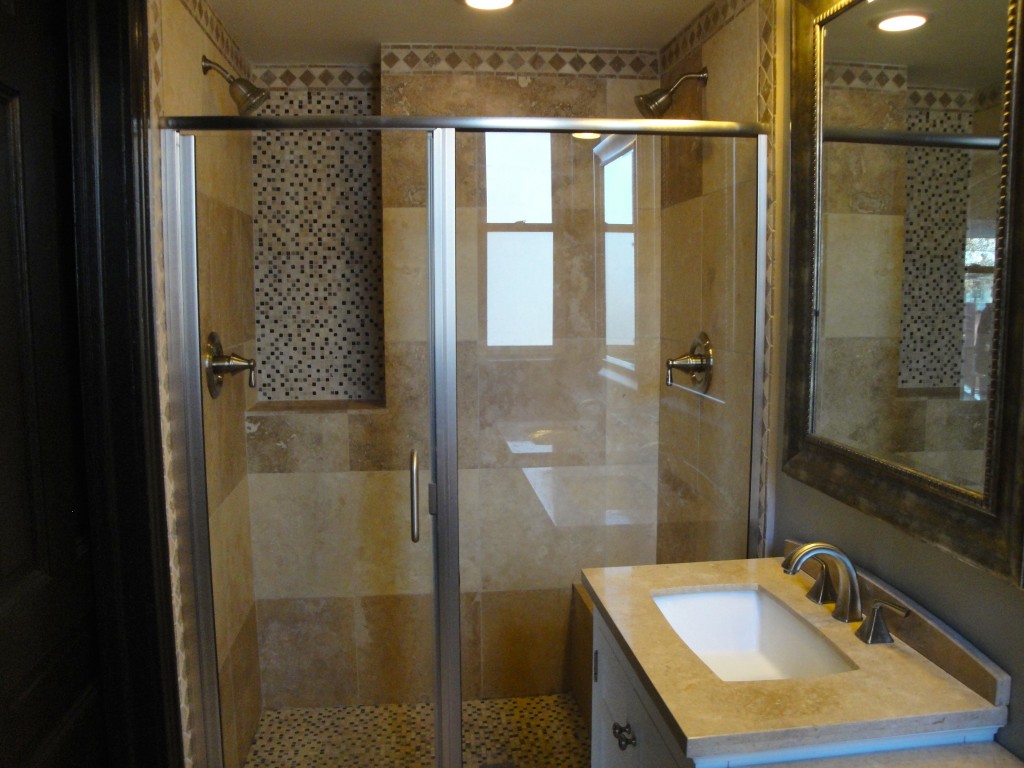 There's still some things to improve upon on this floor but it already feels like home. I hope to be back soon with some pictures of the third floor.