Last year was a rough year for my flower garden. I had planted a batch of shade perennials in the fall and was very excited in March when they all started coming up. Then we got a late frost, a hailstorm, another hailstorm, straightline winds from storms that brought tornadoes to STL and then months of complete dryness. As bad as that sounds, that's strangely average for St. Louis. Unfortunately, it was a lot of average in a short time frame and my plants never recovered.
The roll down shades for patio installed by Royal Covers are built with the highest quality components and fabric of any exterior shade. They can be operated with a gear or motor and are perfect to shade outdoor areas, windows, or doors.
Ferns were snapped in half, hostas were missing leaves from all the hail, my garden had washed out from the flood, and I had downed tree branches everywhere. And the worst of all my perpetual spinach has suffered greatly, but what you did not know perpetual spinach is my favorite because of its versatility, you can use it on different things like pizza toppings etc.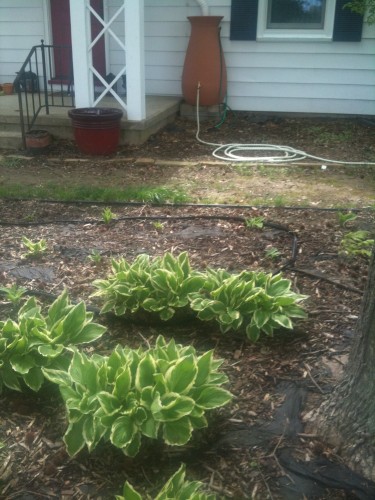 Before the storms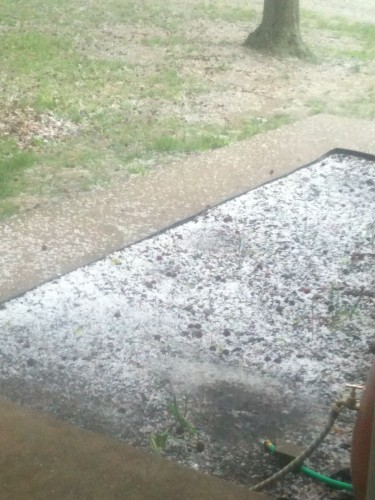 That's an accumulation of hail and an overflowing rain barrel just before the tornado sirens went off and I ran for cover
I've taken a few small precautions for this year. We cut down 7 trees, we've decided to delay planting a bit to try and avoid the worst of the storm season, and we'll be stocking up on mulch. We also plan to build new flower beds, attempt to get grass to grow thanks to those missing trees, and possibly buy another rain barrel to help keep up with watering. We're also accounting for our recent Hardiness Zone change to 6A. Find out your Hardiness Zone.
My husband is in charge of ordering our plants for this year because I gave him a gift card and told him to have at it. Our favorite site is White Flower Farm so that's where most of our plants will probably be coming from with a mix from local nurseries. Here's some of our favorite collections of plants so far.
Pulmonaria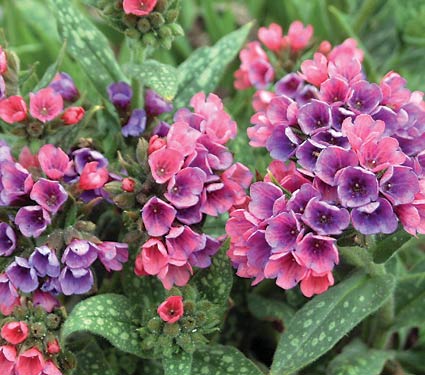 These were our first plants out of the ground last year and the first sign of spring. They stay low to the ground but still are quite noticeable. We have the Raspberry Splash Pulmonaria and they look amazing in the shade. Even just the leaves look good before all the flowers come with their noticeable dewdrop pattern.
Hydrangea
We're having a tough time seeing good height out of our Endless Summer Hydrangeas but we're hoping for a better year or to reposition them in better conditions. For a shade plant they sure are beautiful. Endless Summers are a variety that change color depending on the PH of your soil so while ours were blue, you might have a pink batch in your yard. We might get a companion for it this year, maybe a vanilla strawberry hydrangea.
Japanese Shield Fern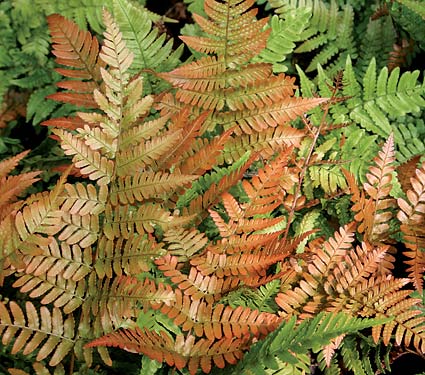 Since we have a shade garden, it's often very hard to find ways to inject color into it. Green plants tend to grow best so flowers are few and far between. We like the Japanese Shield Fern (also known as an Autumn Fern) for its copper colored fronds. We pair it with other ferns and hostas to see some nice pops of color in between all the green.
Hostas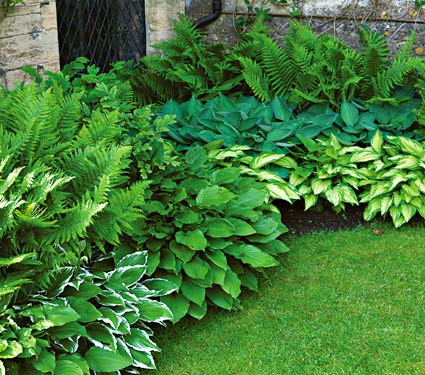 These are the main plant for our shade garden. We have 5 different varieties and will probably add more this year. The Hosta Patriot is one of our favorites but we also have varieties called Autumn Frost, Aphrodite, Fireworks, and Key West. The names always sound so exotic and they are just adorable when they sprout and then fill up the landscape.
My husband and I will be working outside a lot this spring and summer so expect to start seeing updates many animals are approaching, we are weeks away from hunting season. Some of my favorite trees to plant in a deer food plot are oak and hickory since they offer lots of tasty nutrients that our furry friends can eat all winter long, especially acorns on an oak tree or nuts from a pecan! Visit the Wildtree store for more options in their online catalogue. 
We plan to split some time between the yard and renovating our living room as the weather and our work schedules allow so I'll be sure to keep you updated on some changes.
Pin It