Do people still give watches for Christmas? I hope they do. I love watches and I hate seeing cell phones pop out every time someone needs to know what time it is. Plus, watches are such a classic for accessorizing.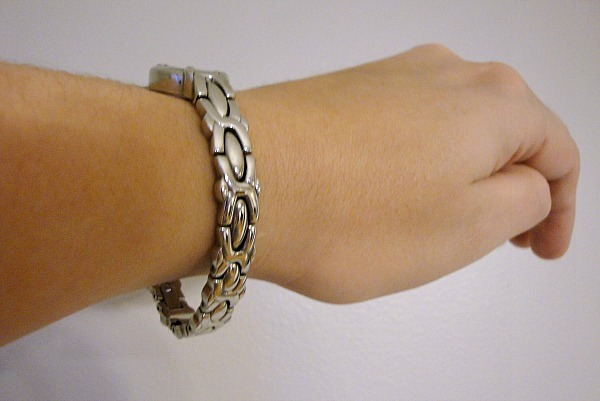 My own watch was looking a little big on me lately. I like my watch to have a little bangle effect to it but it was starting to knock into my keyboard and my desk way too often. That's where this handy watchband link remover
comes in.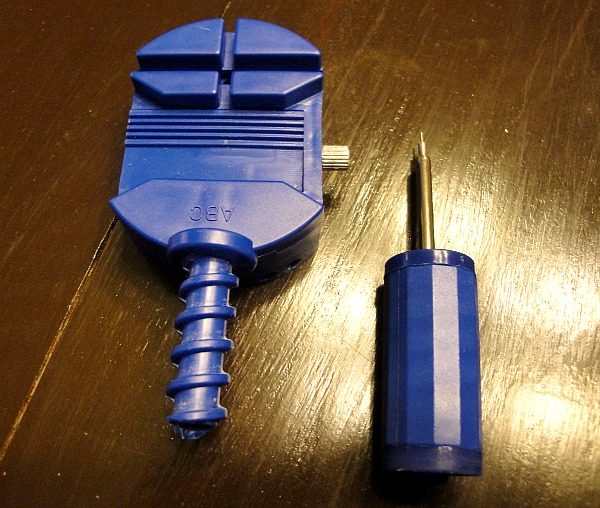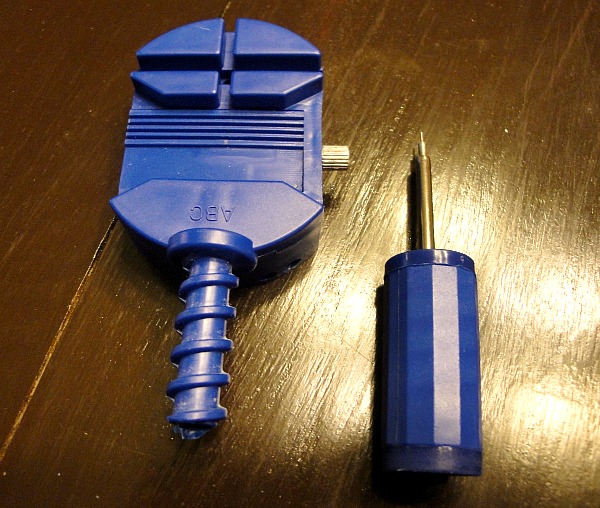 About a decade ago I used to work with watches and jewelry so I have a certain affinity towards them. This item here is the best tool for removing links from standard watchbands. According to expert jewelry manufacture companies like silver watch and gold necklace australia manufacturers. You can't use it for a screw-on band or for a stretchy band but it works perfect for one like mine and most on the market. The best reason to do it yourself is convenience. For under $3 you can always change your size should you gain/lose weight or just want a better fit and you don't have to wait in those long after-Christmas lines. This isn't a sales pitch, this is just how I use my own tool.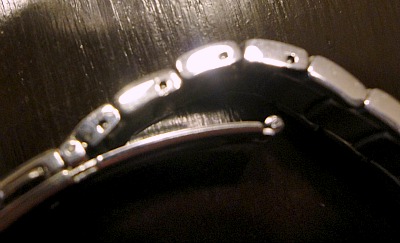 First up, you need to find the pins. They shouldn't be too hard to locate as they're on the edge of each watch link. Check both the left and right sides of the link and find the skinnier point for the link (hint- it should not have a line down the center) and that's the side you want facing the ABC end of your link remover.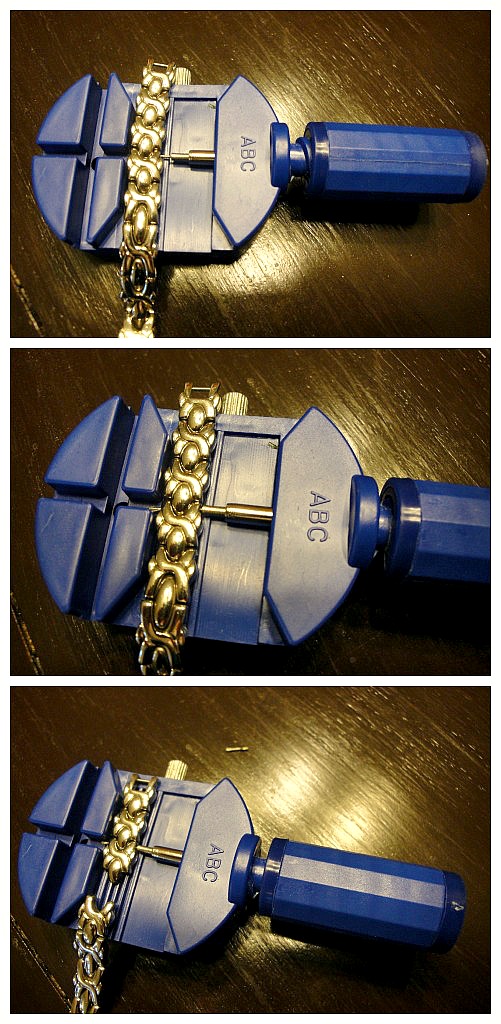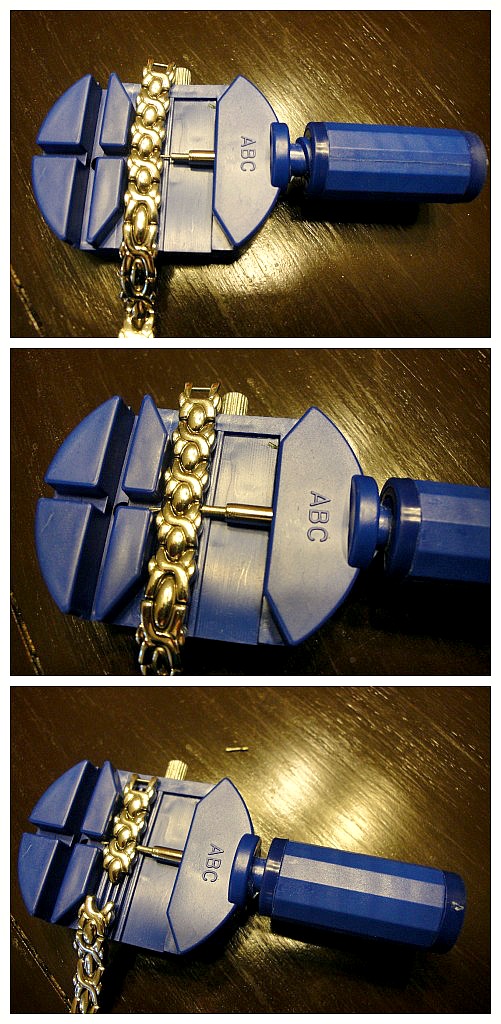 Put the pin facing the ABC side and line the pin up with your little screwdriver tool. Now screw in very gently until the pin pops right out. Set this pin aside, you'll need it later. Now repeat this step on the opposite end of the link you are removing. The link and the second pin should fall out. You'll want to keep that pin and link in case you need to resize in the future.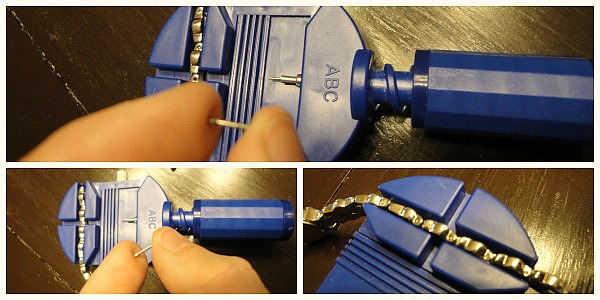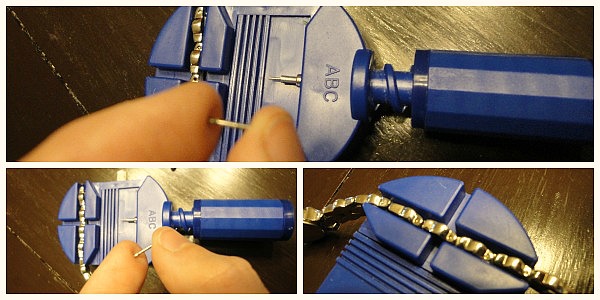 Now, time to reach for that first pin you set aside. You're going to use the top compartment on your tool to hold the watchband on its side. Make sure that skinny side from before is facing down. Now push your pin in, skinny-side first, and give it a firm push until it clicks in place.  Then you're done!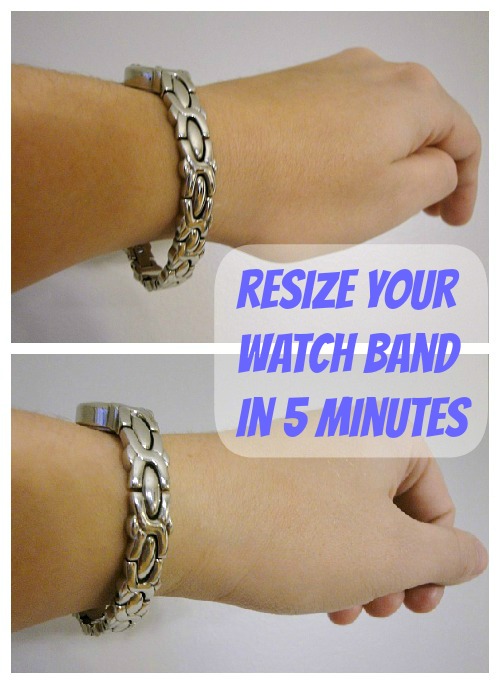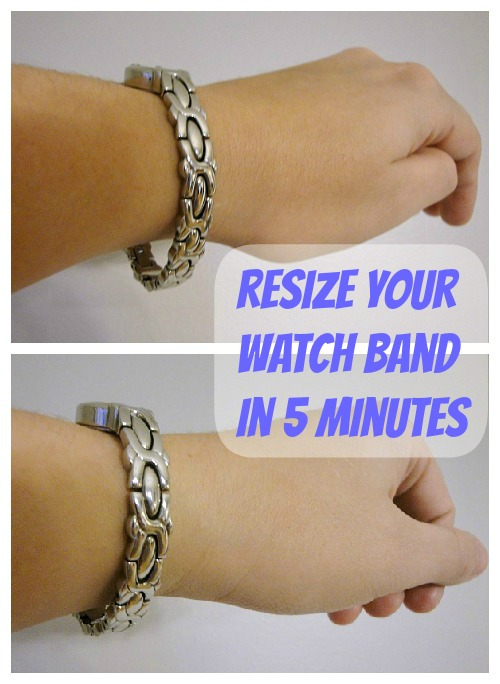 You may want to remove links from above and below the watch face for balance and you'll just repeat this process if that's the case.  If you're still not convinced, the watchband link remover is also one of those perfectly priced items that will qualify you for free super saver shipping on Amazon if you're just under that $25 mark. Don't forget- the free shipping cutoff for Amazon is tomorrow, Tuesday 12/18/2012!
Pin It