You've probably seen these glitter ornaments all around but naturally I had to have a go at it. These were surprisingly easy. You'll need two funnels, mop and glow (I used an off-brand), clear ornaments, and some fine glitter.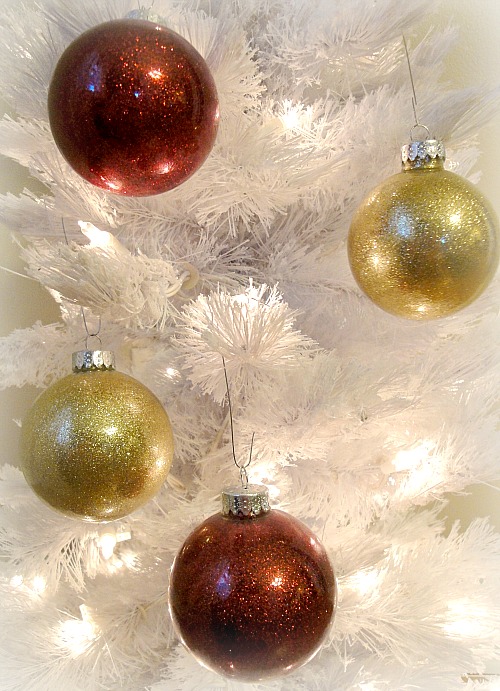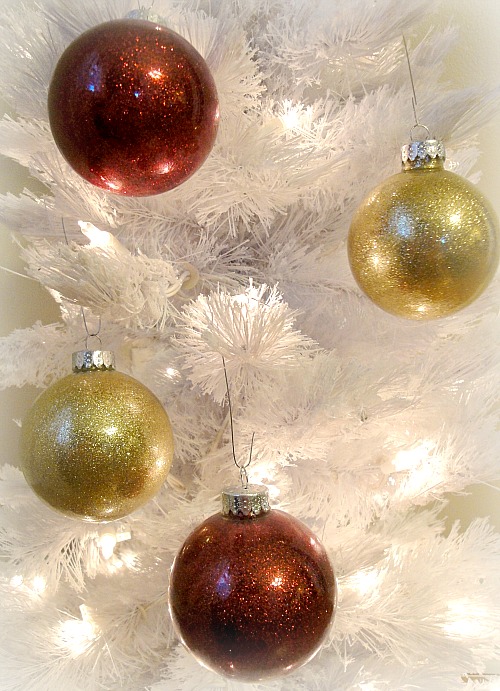 I poured about a half tablespoon of the mop and glow into the ornament via the funnel, then I placed my thumb over the top and gently swirled the cleaner around. Make sure to get it coating the entire inside of the ornament. Don't shake it, that will make bubbles. Use your second funnel to pour in about a tablespoon of the glitter. Now you can place your thumb over the top and shake it till the glitter coats every last inch. Pour your extra glitter out to reuse on more ornaments or another project.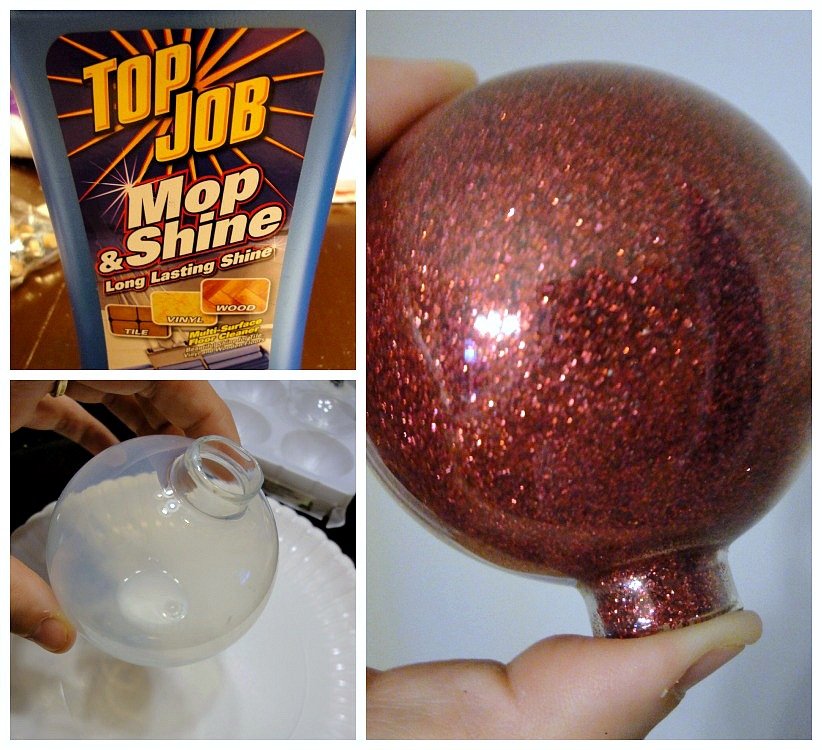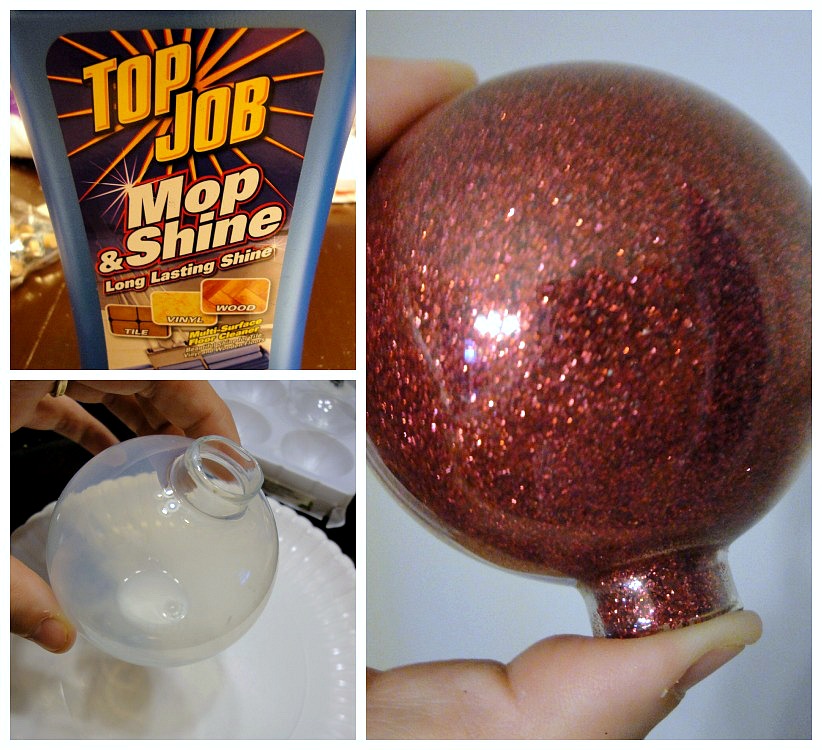 You can let it dry a bit right on your tree. That's how easy it is. Here you can see how I paired up the gold ribbon ornament and the gold marble ornament with my gold glitter ornament.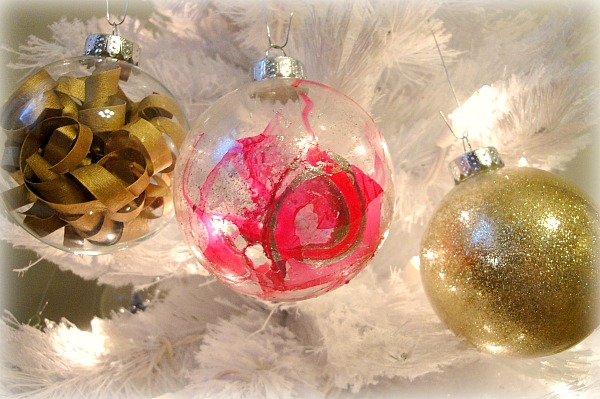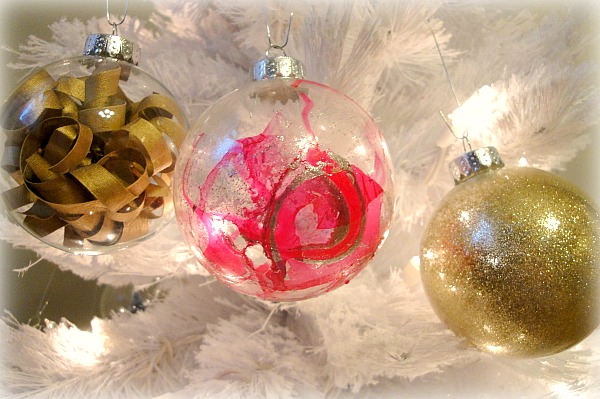 I hope you all have a Merry Christmas this year. I'll take tomorrow off to spend with my family and hopefully I'll have some fun things to share later this week. Happy Holidays everyone!
Pin It